AceShowbiz -"The Bachelor" season 23 returned on Monday, February 11. The episode picked up right where the last episode left off as Colton Underwood stormed off the room after Nicole and Onyeka fought. Tonight he decided to send the two ladies home as he declared he would not tolerate any pettiness.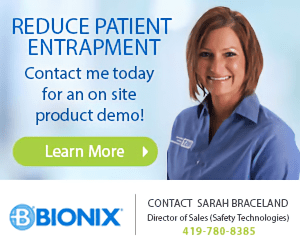 Colton and the remaining ladies, Cassie, Caelynn, Hannah B., Hannah G., Tayshia, Kirpa, Katie, Demi, Heather and Sydney, went to Vietnam. He then had a one-on-one date with Hannah G in which they enjoyed a relaxing spa. They had an extremely steamy makeout session.
Later that night, Colton and Hannah got real to each other. Hannah opened up about her parents' divorce and Colton could relate to it so much because he also experienced the same thing. Following the heart-to-heart moments, he gave the rose to Hannah.
Meanwhile, Demi broke in tears because she had yet to have a one-on-one date with Colton. Also feeling the same, Sydney even called out Colton for it. However, he told her that he wanted to try to get to a place in their relationship like he was with some of the other girls. However, Sydney felt like he was putting up a wall up with her. With that, she decided to send herself home.
As for Colton and Kirpa's one-on-one date, their date went pretty much well. Colton, however, felt that their relationship moved slower compared to others. In the night portion of the date, the two had an honest talk about her past engagement. At the end of their date, Kirpa received the rose from him.
Demi, meanwhile, took an action by herself, hoping that it would make Colton realize how serious she was for the whole thing. She went to Colton's room where she told him that she was in love with him. The aftermath, however, was not like what Demi hoped for.
Colton wasn't sure if he was on the same page with her and if he would ever "get there" by the end of the show. He then eliminated Demi on the spot, making her leave in tears.
He then skipped the cocktail party and went straight to a rose ceremony to reveal who was eliminated. He made the decision to send Katie home and give the roses to Hannah B., Caelynn, Cassie and Heather. Katie, however, warned Colton that there were some women among the seven remaining ladies who were not ready to get engaged.
"That's the third person who has said that there are people who are still here who aren't ready," Colton, who was left confused by the warning, said to a producer. "I thought when Sydney said it she was talking about Demi. Am I f***ing missing something?"
"The Bachelor" airs Mondays at 8 P.M. on ABC.
Source: Read Full Article