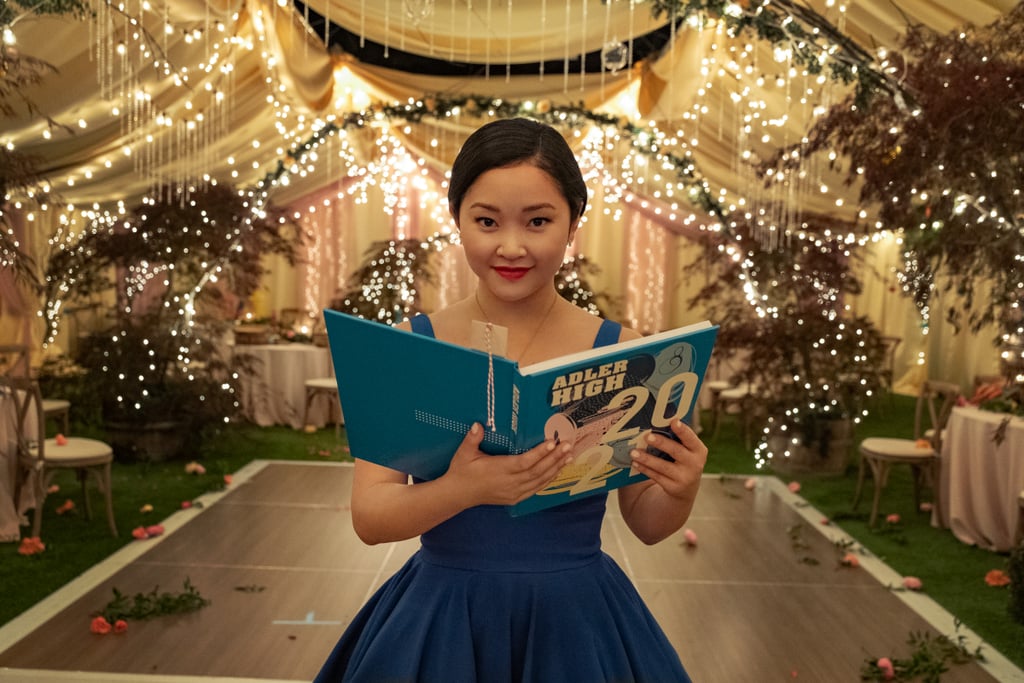 Behind-the-Scenes Beauty Secrets From Always and Forever, Including a Tiny Lipstick Mishap

In To All the Boys: Always and Forever, set to premiere on Netflix on Feb. 12, we're reunited with Lara Jean Covey (Lana Condor) and Peter Kavinsky (Noah Centineo) for their senior year of high school. The movie, which is believed to be the final film in the To All the Boys trilogy, follows the couple as they celebrate important milestones like prom, graduation, and college admissions while figuring out how their relationship fits into the equation.
Lara Jean, Peter, and their friends are just a normal group of teenagers — teenagers that always have perfect hair, impeccable makeup skills, and not a blemish in sight, that is. But like any good "no-makeup makeup look," there's actually a lot going on behind-the-scenes to get the cast members looking as good as they do, and we got the scoop on all of the best backstage beauty secrets from the film's hair and makeup team.
What's the hack they used to keep lipstick in place during all those kissing scenes? How did they get Lara Jean's hair so sleek? Curious to know the exact products Condor and Centineo used to get into character? Keep scrolling for all that — and way, way more.
Source: Read Full Article