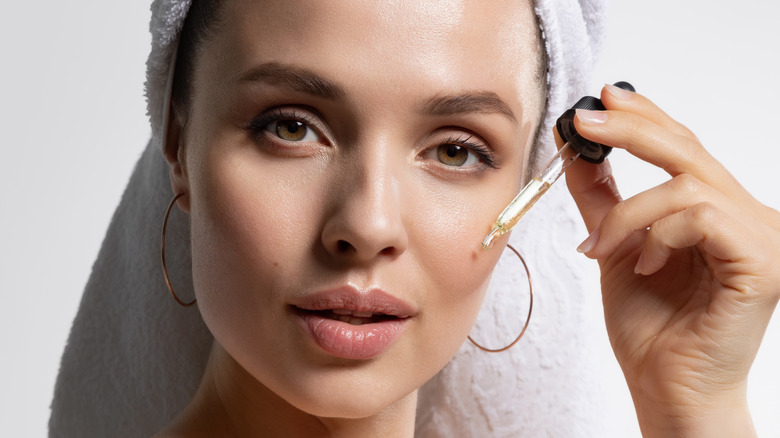 If you have aging skin and live in an area where you're worried about environmental pollutants damaging your complexion, chances are you've heard of the cult-favorite Skinceuticals C + E Ferulic Serum ($166). This vitamin C serum purports many benefits, including a brighter complexion, increased elasticity, and improving signs of aging, especially as related to environmental damage. 
This little antioxidant serum packs a powerful punch, and it's highly rated at 4.6-stars with nearly 1,950 reviews on the Skinceuticals website. In addition, Huff Post reported that it's considered the gold standard in vitamin C serums. Monica Li, a dermatologist and skin science instructor at the University of British Columbia, told the publication why the serum had such a high price. "The pricing of vitamin C serums can reflect years of research leading to the final formulation and quality controls in place to ensure a formulation achieves its intended goals," she said.
If you've tried this product and loved it, or if you wanted to try it but the steep price tag caused you to pause, there's some excellent news! Style Caster created a list of similar products that provide some of the same benefits at a lower price point. Read on to find out if one of these Skinceuticals C + E Ferulic Serum dupes might work well for you without breaking the bank.
Here are the best Skinceuticals C + E Ferulic Serum dupes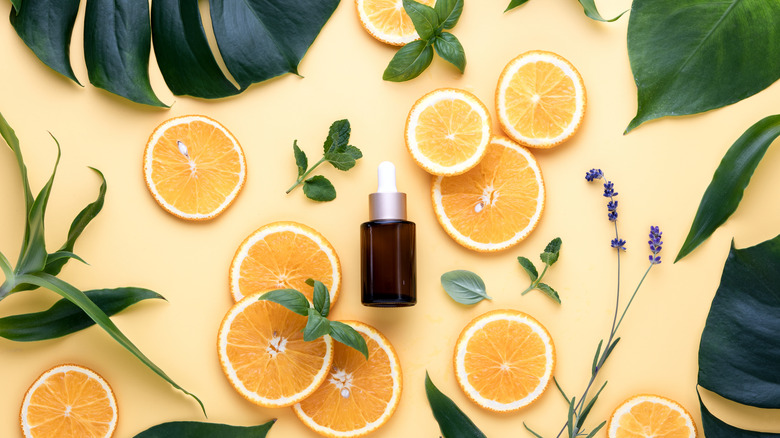 While Huff Post reported that dupes for Skinceuticals C + E Ferulic Serum don't undergo the years of intensive testing that the original product underwent, they can still provide similar benefits if they're high quality. However, according to Style Caster, it's important to look for formulations with a proper balance of 15% L-ascorbic acid, 1% vitamin E, and 0.5% ferulic acid. The reason is that the vitamin C could go bad within weeks after opening due to its short shelf life. 
Both Huff Post and Style Caster noted that Timeless Skin Care 20% Vitamin C + E Ferulic Acid Serum on Amazon for just over $18 is one effective alternative to the pricier brand. With 4.3-stars and more than 1,700 ratings, this popular dupe is worth a try. TruSkin Vitamin C Serum also enjoys popularity on Amazon, and it costs $19.99 on the popular site. Occasionally, you can even apply a coupon, so keep your eyes peeled. 
If you're willing to spend a bit more, Cosmetic Skin Solutions Vitamin C + E Serum Advanced Formula ($47.19), Peter Thomas Roth Potent-C Power Serum ($98), and Paula's Choice BOOST C15 Super Booster 15% Vitamin C with Vitamin E + Ferulic Acid ($49) are good options with price tags under $100. As with any skincare product, if you have any concerns, consult with your dermatologist.
Source: Read Full Article