You've heard from your dermatologist, aesthetician, makeup artist and probably your mother time and time again just how important exfoliation is for your skin. But it's important to note that merely splashing your face with cleanser and water twice a day doesn't guarantee you're doing it right.
There's a crucial ingredient your skincare routine is probably missing — and you can probably blame your clogged pores, fine lines, pimples and dullness on it. Hello, glycolic acid!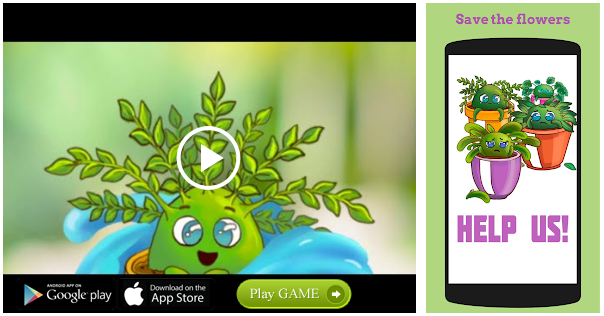 "The reason I say look for glycolic acid is because it has one of the smallest size molecules of the fruit acids and is able to penetrate deeper into your skin giving you the best results," explained Dr. Lamees Hamden, CEO and founder of luxury skincare brand Shiffa, to AOL Lifestyle.
7 PHOTOSOur favorite products with glycolic acidSee GalleryOur favorite products with glycolic acid
ALPHA-H Liquid Gold Resurfacing Treatment, $60
The potent formula packs in 5 percent cosmetic grade glycolic acid to support natural skin cell renewal and remove unwanted cells. With 3500 "loves" on Sephora, it's sure to become a routine essential.
"This stuff is holy grail status. It's the best chemical exfoliant I have ever tried," one customer wrote.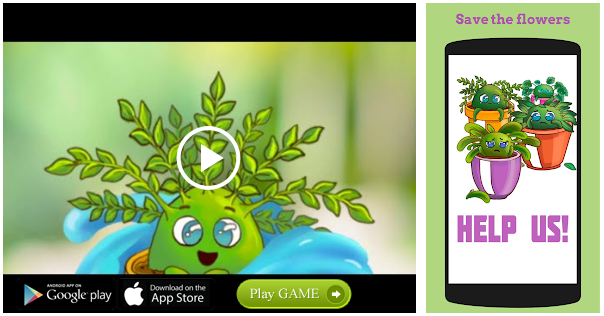 MALIN + GOETZ AHA Treatment Solution, $42
The lightweight solution has 6 percent glycolic and 2 percent lactic to gently purify and hydrate.
Shiffa Tri-Acid Radiance Peel, $68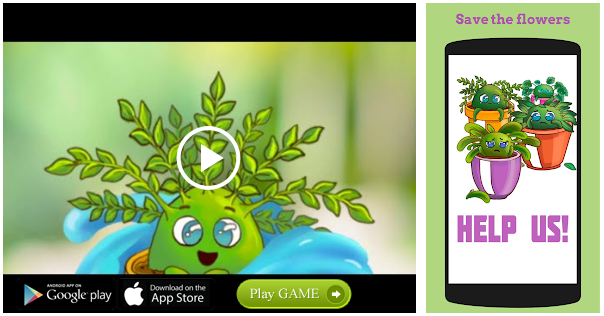 The luxury skincare brand boasts quite the line of effective products under its belt, including the Tri-Acid Radiance Peel, which promises brighter, clearer skin.
"Amazing mask which gave me baby soft skin and firms, also smells heavenly!!!! I use it once a week and it gave me amazing results," wrote one user.
Mario Badescu Glycolic Acid Toner, $18
This toner is formulated with 2 percent glycolic acid and grapefruit extract to help refresh and stimulate dry skin and clogged pores.
"This product truly changed my skin this winter. I had extremely dry skin and couldn't get rid of my dry patches," wrote one Ulta customer.
Prai Glycolic Serum Fast Renewal Cream, $30
Packed with AHAs Glycolic Acid and Citric Acid, the fast renewal serum aims to reduce the appearance of fine lines and regenerate the skin for a fresher look.
THE INKEY LIST Glycolic Acid Toner, $10.99
There's a reason this cult-favorite brand's popular toner has 2K "loves" on Sephora. The affordable buy is packed with 10 percent of glycolic acid to exfoliate and reduce the redness of pores.
"I have blackheads, and clogged pores and I can feel and see this work its magic pretty quickly," wrote one reviewer.
Glo Skin Beauty Glycolic Resurfacing Cleanser, $44
The exfoliating face wash is made with 10 percent glycolic acid to loosen surface cells to promote glow and appearance of the skin.
Wrote one reviewer on Dermstore's website, "I love how soft my skin feels after using this was. Because I have sensitive skin it's hard to find something that will exfoliate without irritating my skin but this does the job."
See Gallery
"I also love how easy it is to get a radiant complexion by using glycolic acid. It's been widely studied and the effects are cumulative, so the longer you use it, the better results you will be," explained the expert.
While glycolic acid has long been an essential part of the beauty industry — it's commonly found in chemical peels — it's most recently surged in popularity. More and more skincare brands are realizing the potential of the ingredient and, consequently, are integrating it into more of its products. (There are now hundreds of products made with the ingredient and we've rounded up some of our favorites above.)
Hamden and other dermatologists agree that the list of benefits of glycolic acid is extensive. "Glycolic acid enhances skin shedding and helps correct skin discoloration," began Dr. Hamden. "It also stimulates new cell generation and the production of collagen and elastin, so the ingredient can help reduce signs of environmental damage (sun, pollution, etc.). It gives your skin the boost it needs without weakening it."
However, because of how potent the acid is, Hamden explains that sensitivity to the sun and dryness is also increased. "Like everything, too much, too strong, or too often, is not necessarily better. I don't advise daily AHA use, I prefer once or twice a week. If you're using it for the first time, try using it at night," she said.
"Glycolic acid can increase sun sensitivity, so please use a good broad-spectrum sunscreen every day — I like Elta MD," she suggested.
Related: Skin concerns by state 50 PHOTOSSkin Concern By StateSee GallerySkin Concern By State
Alabama
Skin Concern: Rosacea
Photo Credit: Getty
Information Provided by Skinfo
Alaska
Skin Concern: Age Spots
Photo Credit: Getty
Information provided by Skinfo
Arizona
Skin Concern: Aging skin
Photo Credit: Getty
Information provided by Skinfo
Arkansas
Skin Concern: Age Spots
Photo Credit: Getty
Information provided by Skinfo
California
Skin Concern: Oily Skin
Photo credit: Getty
Information provided by Skinfo
Colorado
Skin Concern: Aging Skin
Photo Credit: Getty
Information provided by Skinfo
Connecticut
Skin Concern: Dry Skin
Photo Credit: Getty
Information provided by Skinfo
Delaware
Skin Concern: Age Spots
Photo Credit: Shutterstock
Information provided by Skinfo
Florida
Skin Concern: Aging Skin
Photo Credit: Getty
Information provided by Skinfo
Georgia
Skin Concern: Enlarged pores
Photo Credit: Getty
Information provided by Skinfo
Hawaii
Skin Concern: Enlarged pores
Photo credit: Getty
Information provided by Skinfo
Idaho
Skin Concern: Age Spots
Photo Credit: Getty
Information provided by Skinfo
Illinois
Skin Concern: Oily Skin
Photo Credit: Getty
Information provided by Skinfo
Indiana
Skin Concern: Age Spots
Photo Credit: Getty
Information provided by Skinfo
Iowa
Skin Concern: Dry Skin
Photo Credit: Getty
Information provided by Skinfo
Kansas
Skin Concern: Acne
Photo Credit: Getty
Information provided by Skinfo
Kentucky
Skin Concern: Age Spots
Photo Credit: Getty
Information provided by Skinfo
Louisiana
Skin Concern: Enlarged pores
Photo Credit: Getty
Information provided by Skinfo
Maine
Skin Concern: Rosacea
Photo Credit: Getty
Information provided by Skinfo
Maryland
Skin Concern: Enlarged pores
Photo Credit: Alamy
Information provided by Skinfo
Massachusetts
Skin Concern: Rosacea
Photo Credit: Shutterstock
Information provided by Skinfo
Michigan
Skin Concern: Rosacea
Photo Credit: Getty
Information provided by Skinfo
Minnesota
Skin Concern: Rosacea
Photo Credit: Shutterstock
Information provided by Skinfo
Mississippi
Skin Concern: Oily skin
Photo Credit: Getty
Information provided by Skinfo
Missouri
Skin Concern: Age spots
Photo Credit: Shutterstock
Information provided by Skinfo
Montana
Skin Concern: Rosacea
Photo Credit: Getty
Information provided by Skinfo
Nebraska
Skin Concern: Dry skin
Photo Credit: Getty
Information provided by Skinfo
Nevada
Skin Concern: Dark circles under eyes
Photo Credit:
Information provided by Skinfo
New Hampshire
Skin Concern: Rosacea
Photo Credit: Getty
Information provided by Skinfo
New Jersey
Skin Concern: Dark circles under eyes
Photo Credit:
Information provided by Skinfo
New Mexico
Skin Concern: Age spots
Photo Credit: Getty
Information provided by Skinfo
New York
Skin Concern: Acne
Photo Credit: Getty
Information provided by Skinfo
North Carolina
Skin Concern: Rosacea
Photo Credit: Getty
Information provided by Skinfo
North Dakota
Skin Concern: Enlarged pores
Photo Credit: Getty
Information provided by Skinfo
Ohio
Skin Concern: Rosacea
Photo Credit: Getty
Information provided by Skinfo
Oklahoma
Skin Concern: Age spots
Photo Credit: Getty
Information provided by Skinfo
Oregon
Skin Concern: Rosacea
Photo Credit: Getty
Information provided by Skinfo
Pennsylvania
Skin Concern: Dry skin
Photo credit: Getty
Information provided by Skinfo
Rhode Island
Skin Concern: Enlarged pores
Photo Credit: Getty
Information provided by Skinfo
South Carolina
Skin Concern: Age spots
Photo Credit: Getty
Information provided by Skinfo
South Dakota
Skin Concern: Enlarged pores
Photo Credit: Getty
Information provided by Skinfo
Tennessee
Skin Concern: Age spots
Photo Credit: Getty
Information provided by Skinfo
Texas
Skin Concern: Oily skin
Photo Credit: Getty
Information provided by Skinfo
Utah
Skin Concern: Acne
Photo Credit: Getty
Information provided by Skinfo
Vermont
Skin Concern: Enlarged pores
Photo Credit: Getty
Information provided by Skinfo
Virginia
Skin Concern: Age spots
Photo Credit: Getty
Information provided by Skinfo
Washington
Skin Concern: Rosacea
Photo Credit: Getty
Information provided by Skinfo
West Virginia
Skin Concern: Dry skin
Photo Credit: Getty
Information provided by Skinfo
Wisconsin
Skin Concern: Age spots
Photo Credit: Getty
Information provided by Skinfo
Wyoming
Skin Concern: Dry skin
Photo Credit: Getty
Information provided by Skinfo
See Gallery
Source: Read Full Article