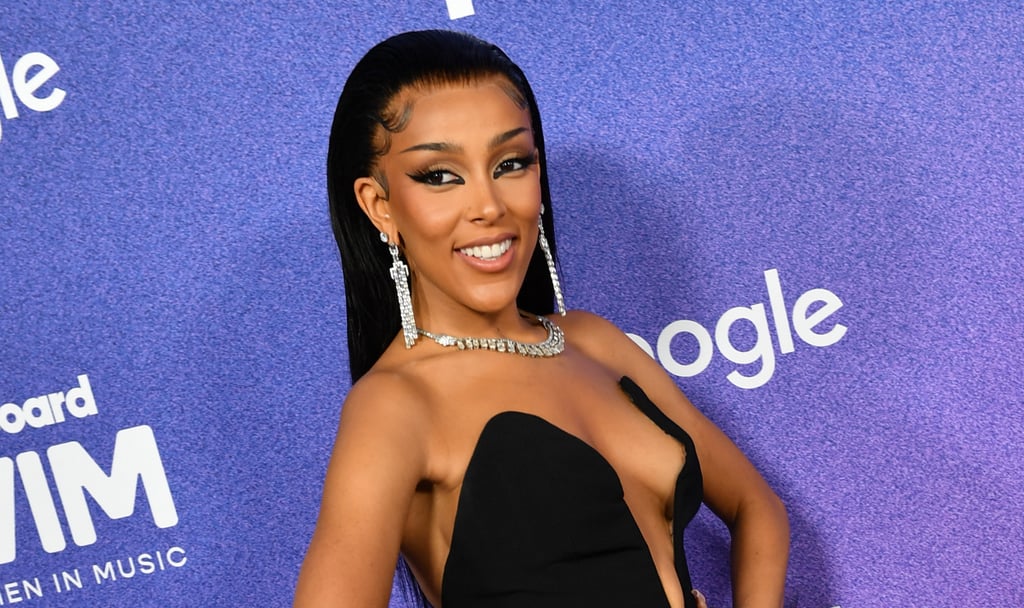 Doja Cat Is the Latest Celeb to Go For Bold "Money-Piece" Highlights

The "money-piece" highlights bandwagon has grown by one. Doja Cat debuted her take on the popular hair-color trend this week, so it's time to "get into it (yuh)" if you haven't already. The "Freaky Deaky" rapper circulated evidence of her hair transformation all over social media, sharing a series of Instagram selfies, TikTok videos, and Twitter clips to show off her new spring-ready look. She dyed the frontmost face-framing pieces a bright platinum blond to contrast the rest of her dark-brown hair and flipped the ends inward to add even more of a '90s feel.
Money-piece highlights have been on our beauty wishlist since Beyoncé gave the bold hair-dye technique a whirl back in 2019. Since then, numerous celebrities have followed suit, including Ciara, Bella Hadid, Dua Lipa, and Zoey Deutch, to name just a few. Dying those face-framing strands of hair a lighter color strategically draws attention to and almost contours the face; they're also far easier to maintain than all-over highlights.
Doja Cat rarely wears her naturally curly hair as is, rotating instead through colorful wigs and edgy haircuts for her shows, red carpet appearances, and music videos. She's seemingly experimented with every color of the rainbow, including fiery red, bubblegum pink, slime green, and, most recently, amethyst purple for her 2022 Super Bowl commercial. Read on to take a look at her comparatively low-key hair transformation, and stay tuned to hopefully see her rocking the new style at the 2022 Grammys next month.
Source: Read Full Article