When you're as active as Health and Fitness Director Jacqueline Andriakos, you know a thing or two about giving your daily routine a boost. This applies to both her morning workout schedule, as well as the beauty routine that follows immediately after she's hit the showers. "I want to show up as the best version of myself and if I do anything beauty-wise, it has to be simple," she says."I don't want it to take up a lot of time."
Like the high-intensity exercises she streams in her living room most mornings, Andriakos opts for beauty tricks that make a major impact in a short amount of time. Here, she shares her best tips for pumping up your natural beauty routine—all of which she does as soon as she hops out of her post-workout shower.
Use GrandeLASH-MD for Longer-Looking Lashes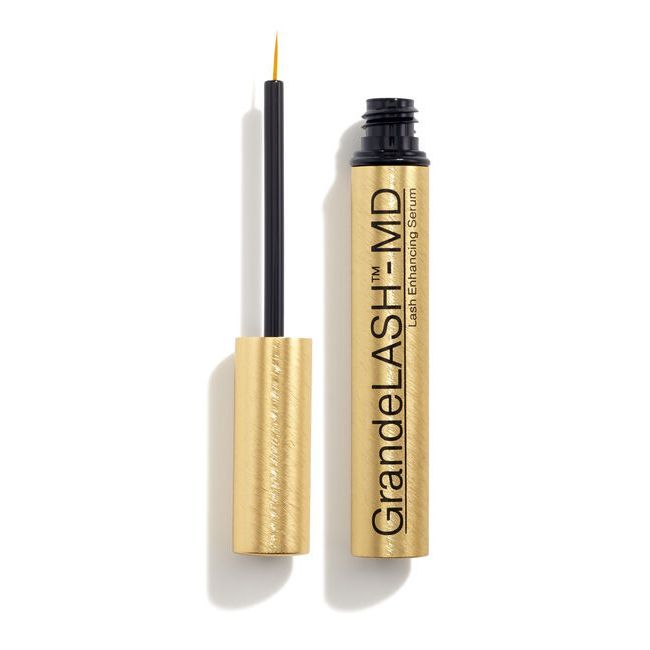 Ever since her sister recommended Grande Cosmetics GrandeLASH-MD—a lash serum formulated to help lengthen and add volume to eyelashes—back in December, Andriakos has reached for it daily. It takes just a few minutes to apply, and after just three months of consistent use, she saw her thin, wispy lashes appeared longer and thicker. "I took a selfie in the gym and after I posted it, I got so many DMs asking how my lashes looked so good when I didn't even have any mascara on," she adds.
According to cosmetic chemist Ginger King, the glycosaminoglycans in the lash serum—compounds made from sugar molecules—can help stimulate longer, thicker, and fuller-looking hair. She adds that the hyaluronic acid (a moisture retainer) in the formula helps nourish the lashes, keeping them from getting brittle.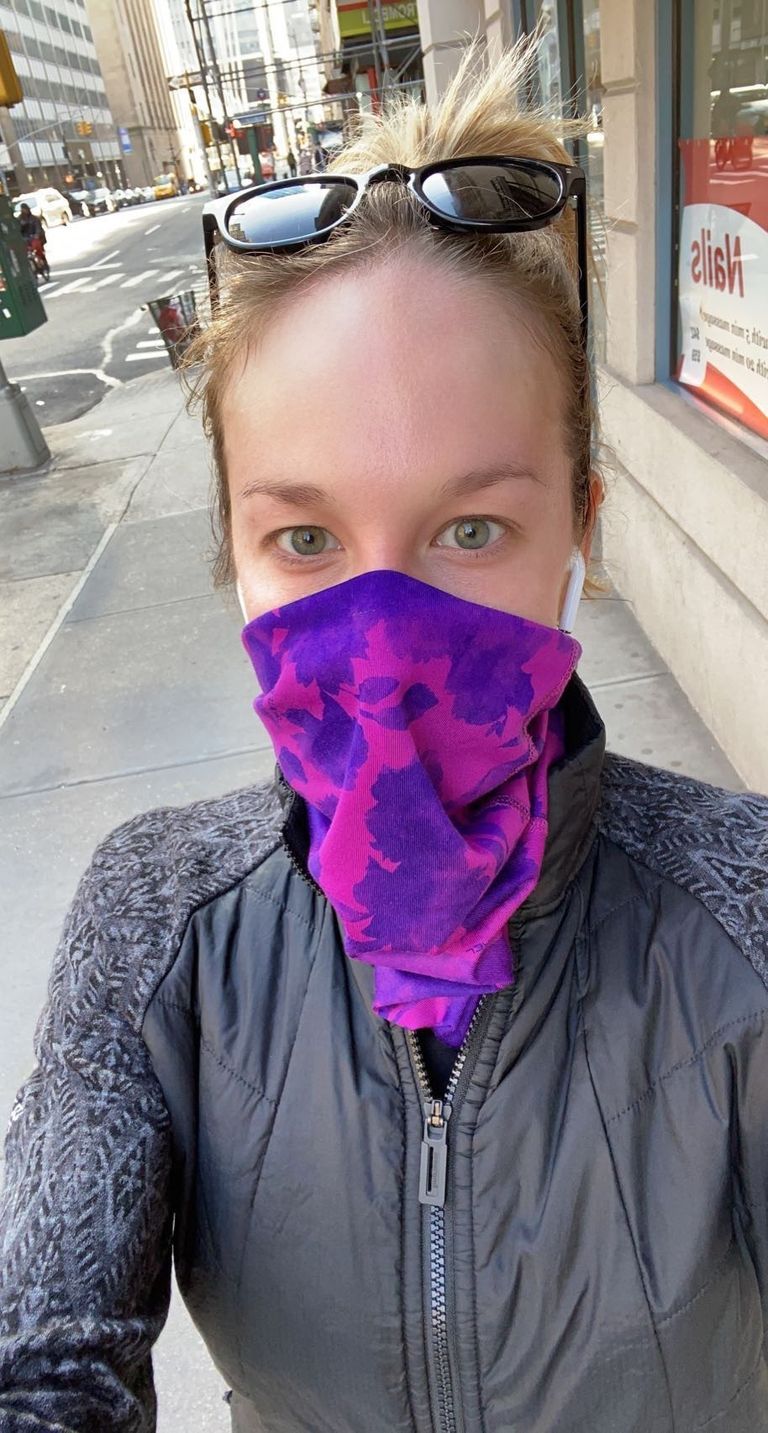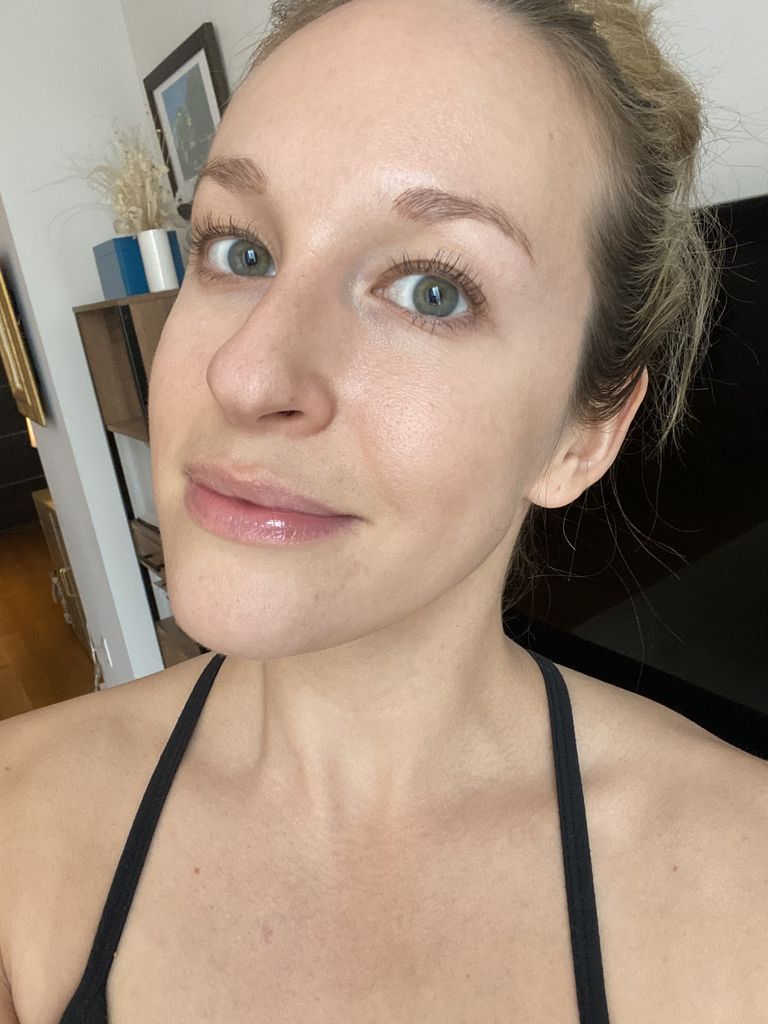 Andriakos says GrandeLASH-MD also had an unexpected effect on how she sees herself. "There's something about having fuller-looking lashes with a nice curl to them that instantly makes my face look more awake," she says. "It is such a confidence boost."
De-Puff With a Cryo-Roller
Andriakos works a cryo-roller—a face tool you can chill in the refrigerator—along her jawline. She initially started using one to help alleviate tension in her jaw, but ultimately saw some serious reduction in her face's puffiness. "Cold temperatures help to constrict blood vessels, calm inflammation, and eliminate excess fluid, which improves the overall appearance of skin,"says NYC-based dermatologist, Joshua Zeichner, MD.
Zap Zits With a High-Frequency Wand
Post-workout pimples can happen to even the most diligent of us, and Andriakos reaches for a nifty high-frequency tool (like this one from Skin Gym) that uses electrical currents to help reduce bacteria. "Whenever I feel a pimple coming on, I use the wand on that area for about 30 seconds, move onto a new spot, then come back to it, if needed," she says. "By the next morning, I'll notice that it has either come to a head or has gone completely flat."
According to Dr. Zeichner, the massaging motion of the wand helps to increase circulation to the affected area, which optimizes the delivery of oxygen and nutrients and promotes healing.
Source: Read Full Article