Lady Gaga is one of the most iconic stars on the red carpet. The singer can easily blur the line between art and fashion, which makes the red carpet an extension of the stage for her. It is impossible to forget when she wore a meat dress, for example, and people are still talking about it.
RELATED:  10 Of The Most Expensive Oscars Dresses Ever Worn On The Red Carpet
It's no wonder some of the most creative designers love to dress Lady Gaga and there are high chances the gown will make history thanks to the Manhattan-born artist. Brandon Maxwell, Valentino, and Alexander McQueen are among her favorite brands for the red carpet. Of course, it comes with a price, and we have seen Lady Gaga cross the red carpet with outfits that are worth thousands or even millions of dollars.
10

Grammys 2016 – $28,000+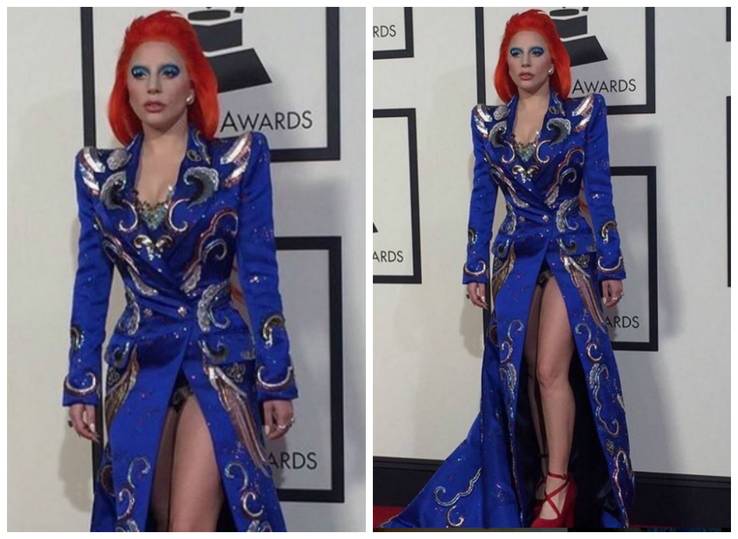 Some things in life are priceless. And the dress Lady Gaga wore during the Grammy Awards 2016 is probably one of them. She decided to pay tribute to David Bowie, who had just passed away. The American Horror Story star appeared on the red carpet wearing a blue Marc Jacobs embroidered suit. She matched it with a red wig, similar to the hair Bowie had on Life on Mars.
RELATED: The 10 Wildest Outfits In The History Of The Met Gala
According to The Refinery, buying an exclusive dress from Marc Jacobs can cost at least $28,000. For some people it means months of salary, but not for Lady Gaga, of course. And it's possible that this outfit has a much higher price tag on it.
9

Meat Dress – $100,000
Even if you are not into red carpet fashion, you might remember when Lady Gaga wore a meat dress during the VMAs in 2010. The piece now belongs to the Rock and Roll Hall of Fame, and you can see it at the Women who Rock section. It was taxidermied and preserved like beef jerky.
For people who have the guts to use a similar gown made with ribeye and petite filet mignon, it will cost approximately $100,000. At least that was the price the Old Homestead Steakhouse charged for it.
8

Armani Prive Dress – $125,000+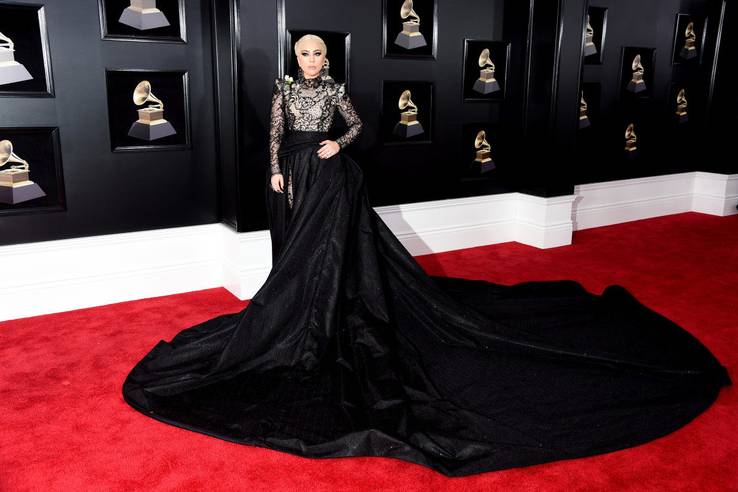 In 2018, Lady Gaga wore an Armani Prive dress during the Grammy Awards ceremony. The singer was wearing all black and was one of the most beautiful outfits of the night. Although the price of the piece was not revealed, an Armani Prive gown can cost around $125,000. If we consider the number of details, it might be even more expensive.
RELATED:  Lady Gaga's 10 Most Outrageous Dresses
Gaga matched the dress with Lorraine Schwartz earrings, which also looked like a piece of art, and a snake ring. The price of the jewelry was not released, but we can expect it to cost thousands of dollars as well.
7

Grammy 2010 – $125,000+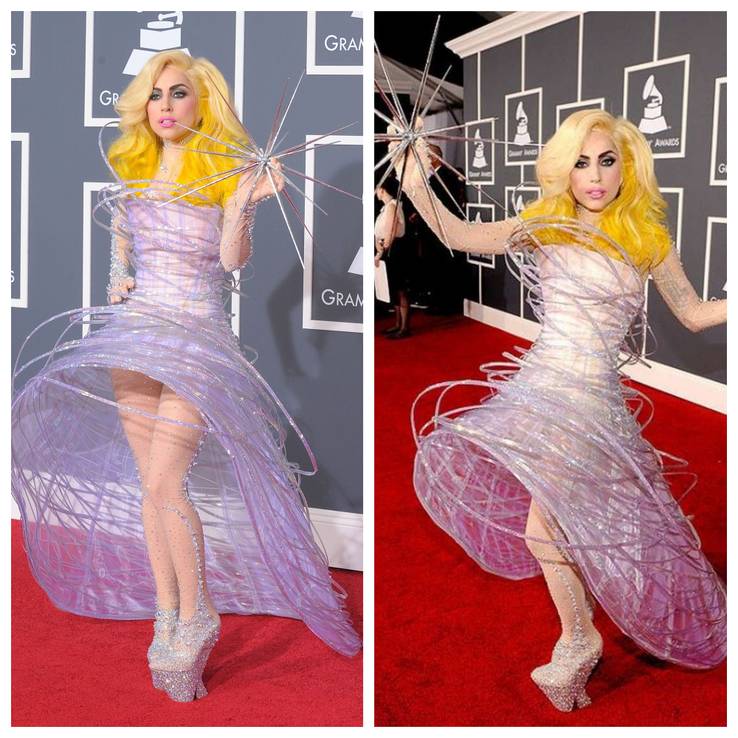 2018 was not the first time Lady Gaga chose an Armani Prive gown to cross the Grammys red carpet. In 2010, she wore the Galaxy Dress by Armani Prive to attend the ceremony. Although we mentioned an Amani Prive dress could cost at least $125,000, this intricate piece could cost much more. And as a piece of artwork, it is almost impossible to put a price tag on it.
The Galaxy gown is a futurist outfit full of details. It looks more like a piece of art than fashion, and it is now part of an exhibition with the best dresses and costumes Gaga wore in her career.
6

Valentino Dress – $150,000+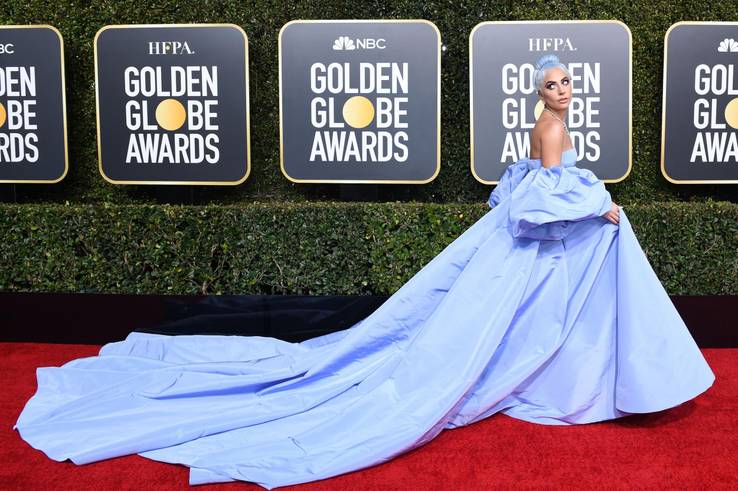 Earlier this year, Lady Gaga appearing on a red carpet wearing a Valentino dress. The gown was a sort of tribute to Judy Garland, who starred the version of A Star is Born released in 1954. According to The Daily Mail, a Valentino Haute Couture dress costs at least $150,000.
In October, the blue dress was in an auction, and the initial bid was $8,000, a bargain compared to the original price of a Valentino. However, there was a plot twist in this event. Just when someone made a $19,000 offer, the auction house removed it from the bids.
5

Venice Festival Dress – $150,000+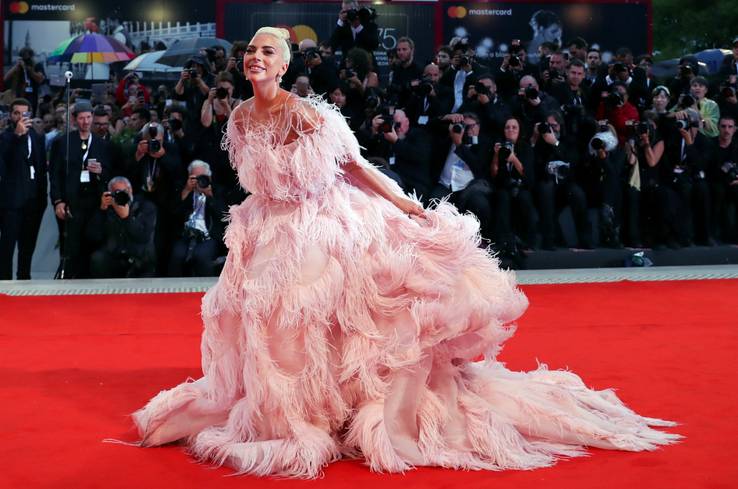 The "Shallow" singer attended the A Star Is Born premiere in Venice in 2018, wearing this magnificent dress designed by Valentino. As we already mentioned, a couture gown in this fashion house costs at least $150,000. But we would not be surprised if this one has a much higher price tag.
RELATED: Lady Gaga's Top 10 Rules For Success
The princess-like pink dress is covered on feathers, and it was seen on the catwalk during the summer 2018 season. Gaga looked just fabulous on it, and it might be one of her most memorable looks on the red carpet.
4

Victorian dress – $400,000+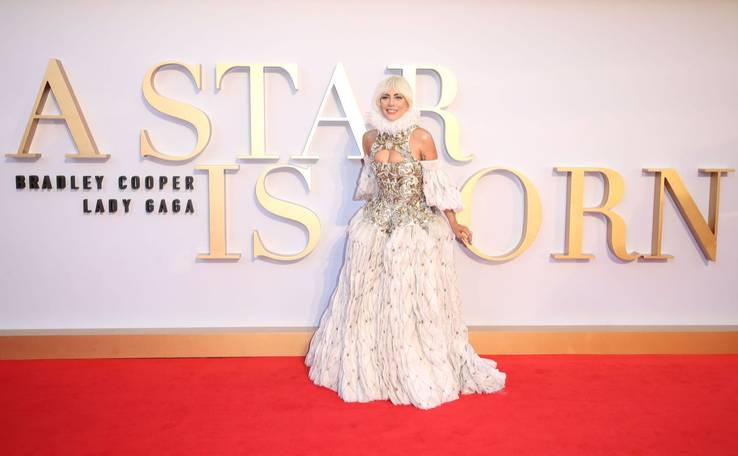 During the A Star is Born premiere in the UK, Lady Gaga appeared dressed as a fashionable Victorian queen. This fantastic gown, designed by Sarah Burton, creative director at Alexander MacQueen, is one of the best moments of the star in the red carpet.
Burton also designed Kate Middleton's wedding dress, and it cost over $400,000. We can assume Gaga's gowns had a similar price thanks to the details. The dress is encrusted with gold and many pearls. It is another outfit that looks more like a piece of art than a dress.
3

Met Gala 2019 – $2,000,000+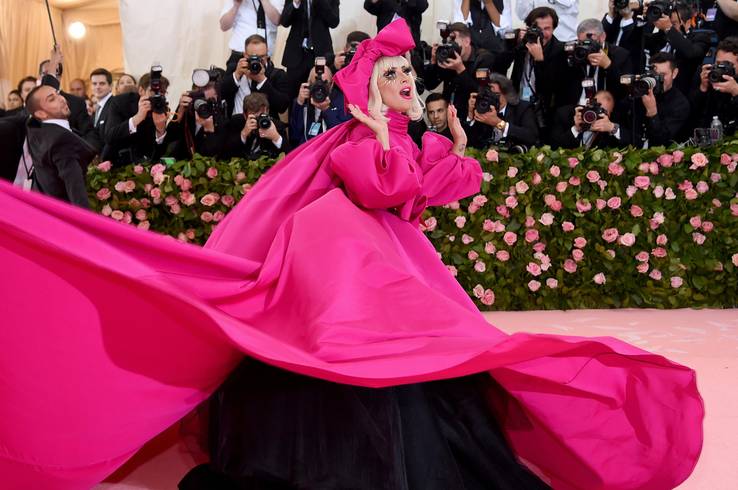 The Met Gala red carpet is the perfect place for celebrities to show all their creativity and wear daring gowns, and Lady Gaga goes the extra mile to impress. This year she wore not one, but four different outfits during the ceremony.
She arrived wearing a giant pink dress by Brandon Maxwell, one of her favorite designers. It was so big that six people had to carry it while she walked. Under the massive dress, there was a black gown. After that one, there was another pink dress, and the last one was a sparkly lingerie. But something she didn't take off was the jewelry that cost approximately $2,000,000.
2

Oscar 2016 – $8,000,000+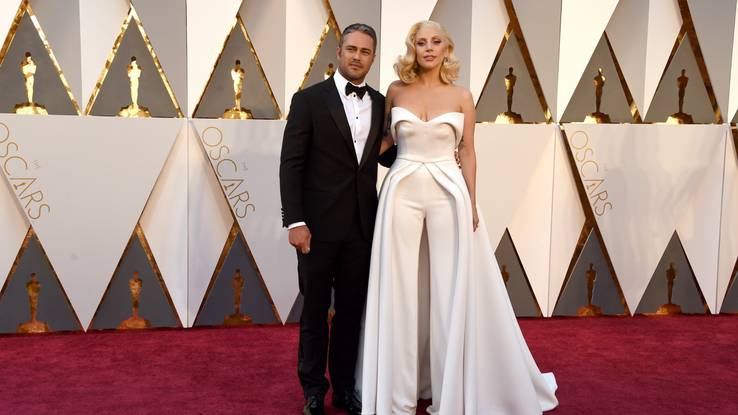 Lady Gaga wore Brandon Maxwell on several occasions. The stylist is responsible for the meat dress, which is also on this list, and dressed the artist on several red carpets. One of them was the Oscar 2016 when Gaga wore a white pantsuit.
But once again, what dragged the attention was the jewelry. Gaga had 90-carat diamond earrings that, combined with her engagement ring, are worth $8,000,000, according to Style Bistro. But this is not the most expensive jewelry we have seen the singer wearing at an event.
1

Oscar 2019 – $30,000,000+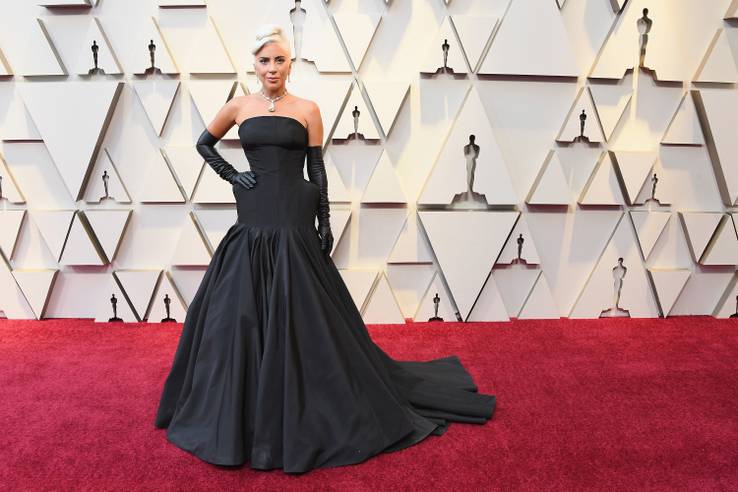 Lady Gaga attended the Oscars in 2019 wearing a black strapless dress designed by Alexander McQueen, and she matched it with long gloves that went until her elbow. The price of the outfit was not revealed, probably because another detail in her look got all the attention.
Gaga appeared wearing Tiffany's diamond necklace evaluated at $30,000,000. It is the biggest yellow diamond in the world and was found in South Africa in 1877. Before Gaga, Audrey Hepburn was the last person seeing wearing it in the movie Breakfast at Tiffany's. That makes it even more special.
NEXT:  10 Most Expensive Things Lady Gaga Has Bought
Source: Read Full Article