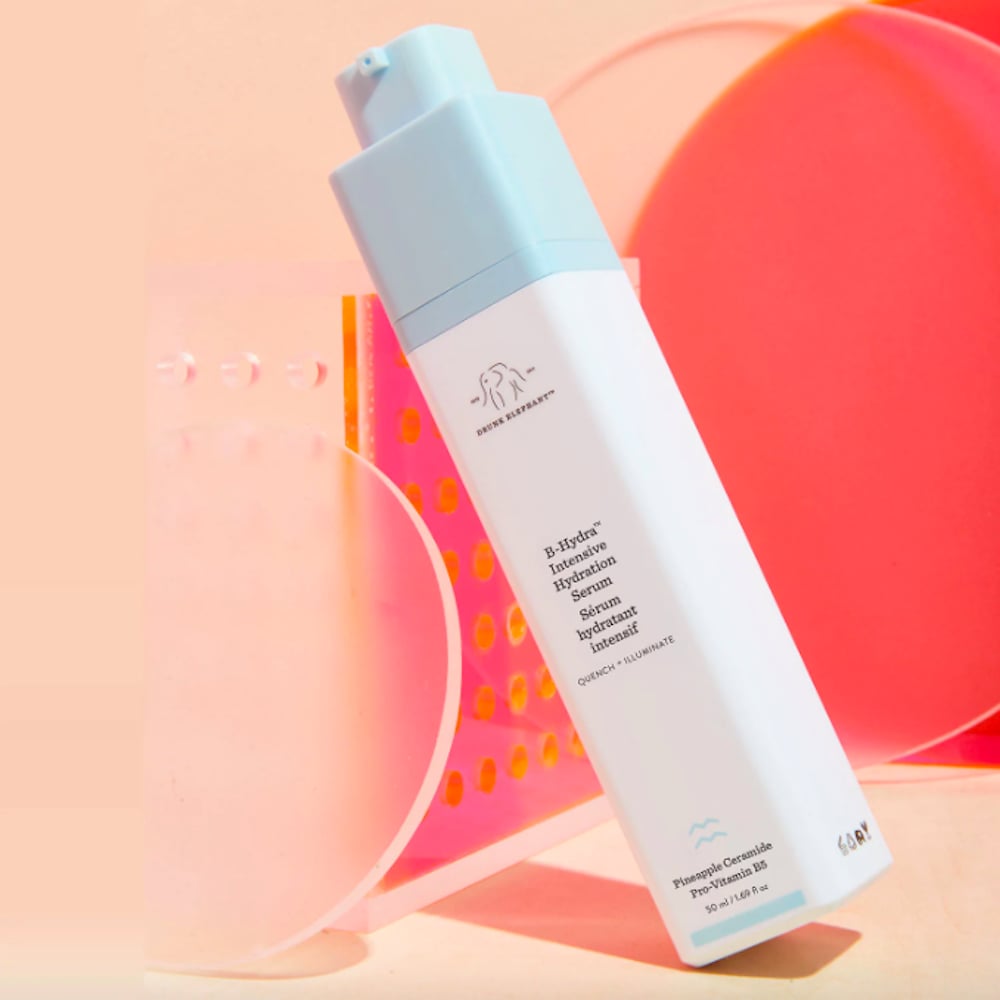 My Acne-Prone Skin Wouldn't Stop Breaking Out, Until I Found This Life-Changing Serum

If it's 12 p.m. and I haven't oil blotted my face at least once, I'm having a good day. For as long as I can remember, I've struggled with oily skin and hormonal acne. I spent years searching for the best products to combat these issues, but I could never settle on the "perfect" moisturizer. A few years ago, I read rave reviews about this Drunk Elephant B-Hydra Intensive Hydration Gel ($52) and decided to give it a try.
Initially, I was nervous to try a new product, hoping it wouldn't make my sensitive skin break out, but I made sure to do my research before making the purchase. I looked on Sephora for reviews because it's a great way to get unbiased opinions on what others are experiencing. I noticed a lot of people were saying the gel texture was almost water-like, and that's what sold me. Throughout the years of my turbulent skin problems and constantly testing new skincare products, I realized my face did not respond well to thick, heavy creams. Instead, my skin loves soaking up lightweight consistencies that deeply nourish it.
After my first use, I knew my skin loved it. It instantly soaked in the serum without feeling too thick or greasy. My skin simply felt hydrated, light, and fresh. Plus, although my skin is oily, I also get dry patches, and those were instantly relieved. I use it both in the morning and at night, and for the last few years, I've suffered far fewer breakouts than ever before. I'm not sure I could ever live without it now.
So if you have similar skin, what are you waiting for? Keep scrolling to shop it and other mini versions; you won't regret it.
Source: Read Full Article