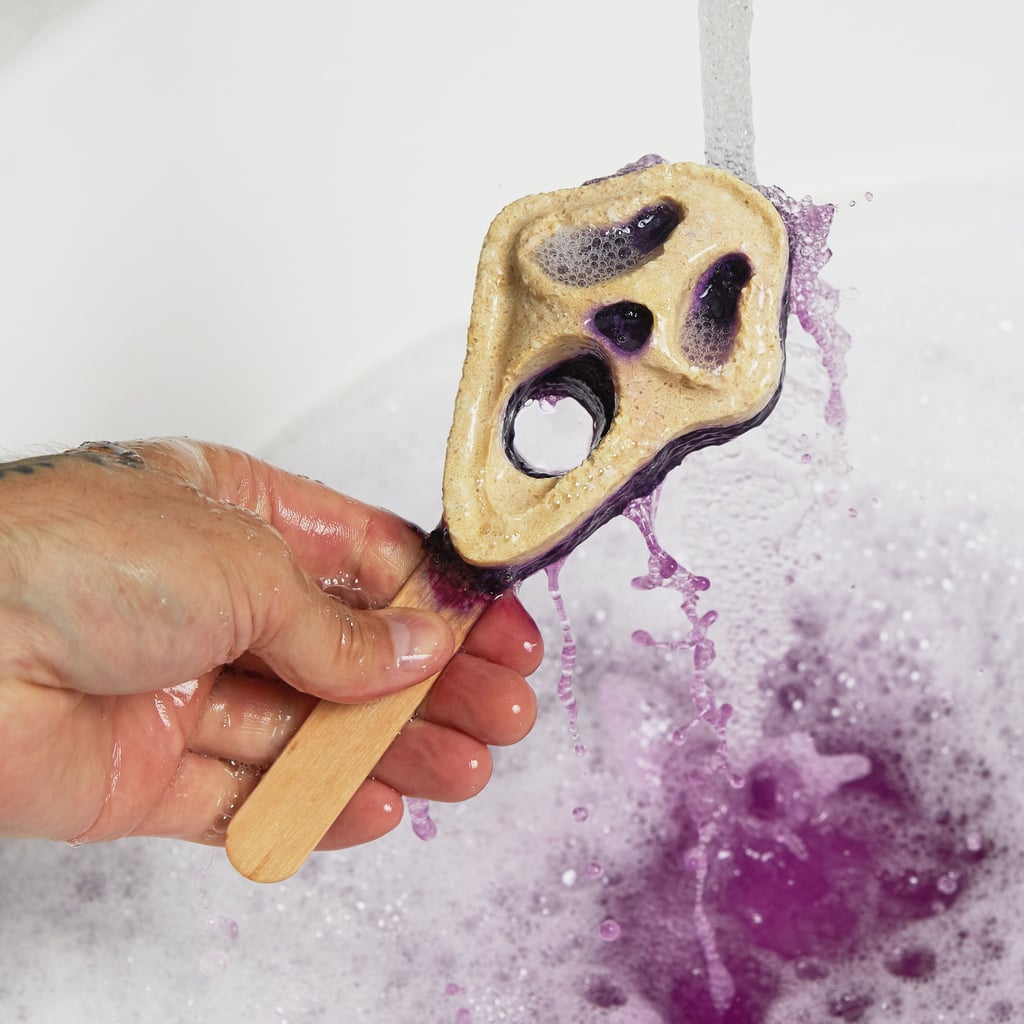 Shower Slime and Other Spooky Items You Can Buy From Lush's New Halloween Collection

Slime isn't exactly something that comes to mind when we think of all the body products out there that can make a shower feel extra luxurious, but that doesn't mean Lush's new product doesn't have us feeling curious and ready to immediately whip out our credit cards. Lush's Halloween collection for 2021 just dropped, and the brand's new Ectoplasm Shower Slime is one of this year's star products alongside a handful of other new, limited-edition bath bombs and returning favorites.
Starting today, customers can shop the entire collection. The shower slime — a thick, lemon-scented soap similar in consistency to Lush's shower jelly — will be joined by the new Ghostie bath bomb (an alien-shaped bubble bar), the Trick or Treat Lip Scrub, the Screamo Bubble Blower, the Lord of Misrule jester-themed bath bomb, and the Monster Octopus Shower Jelly. The bubble blower is basically a soap bar in the shape of Ghostface, the villain from Scream, and it features a cherry sent, while Monster Octopus is a passion fruit, vanilla, and blackcurrant-scented shower jelly that comes in the shape of — you guessed it — an octopus.
The Lush Halloween collection will also feature popular items from previous years such as the pumpkin-shaped bath bomb and the Lord of Misrule shower gel. Each product is $20 or under and is available to shop now. Check out the spooky new collection ahead.
Source: Read Full Article