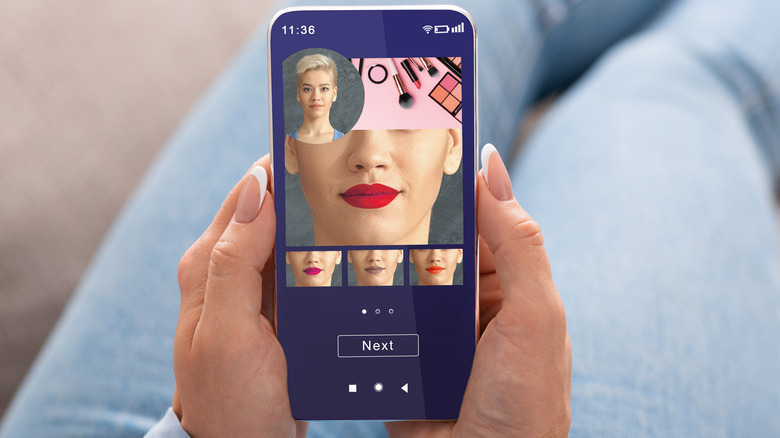 While there are millions of women across the globe who love to use makeup on a daily basis, there are always days when you're just not in the mood. There could be many reasons you might not want to wear makeup on certain days even if you're normally quite enthusiastic about it — maybe you're tired, your skin is breaking out, or you've just run out of your favorite cosmetic products.
This particularly holds true for social media influencers or anyone who likes to regularly post their pictures on photo- and video-sharing websites like Instagram, Snapchat, or TikTok. Many influencers have a tight editorial schedule that requires them to frequently upload pictures or videos of themselves to keep up with their followers. Under such circumstances, putting on makeup every day — or even several times a day — could be a difficult task.
Whether an influencer or not, if you're someone who prefers to post photos in which your makeup is on fleek but doesn't feel like applying it on certain occasions, you may want to give digital makeup a try. Continue scrolling to find out what exactly digital makeup is and why it's getting so big.
Digital makeup offers more than mere retouching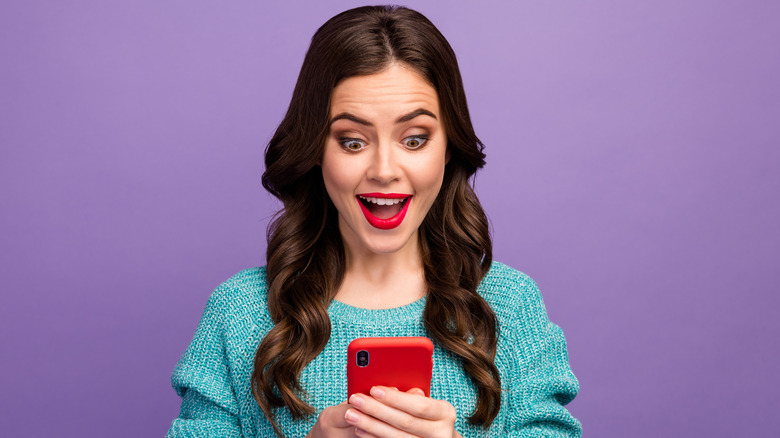 As the name suggests, digital makeup isn't real makeup. Rather, it's makeup that's applied virtually. In other words, virtual makeup is a creative form of photo editing meant to enhance your pictures and videos. 
However, digital makeup isn't just about retouching your photos, because this technology actually enables you to come up with some stunningly creative beauty looks (via Byrdie). The best part is, you don't even have to be a photo editing pro to do the job, as there are many user-friendly apps that are suitable for novices and experts alike (via PC Mag).
Over the last couple of years, digital makeup technology has become more sophisticated than ever before. Several apps allow you to apply different lip colors, eyeshadows, blushers, highlighters, and foundations to your face to create a whole new look (via TechCrunch). Digital makeup also differs from the makeup filters that are available on apps like Instagram and Snapchat because dedicated digital makeup apps allow you to choose your preferred color combinations instead of giving everyone a generic makeup application, irrespective of skin tone (via Vogue Business).
Why digital makeup is gaining so much popularity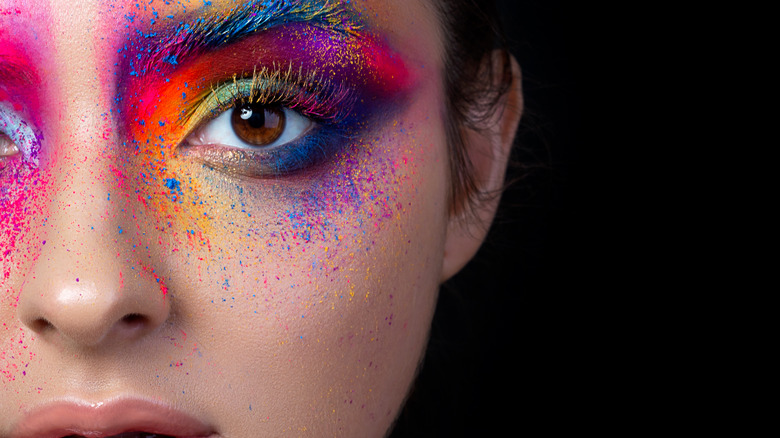 Digital makeup is not only beneficial for social media influencers and makeup enthusiasts, but the technology is also gaining popularity because it allows makeup brands to let customers try on their products virtually through their own websites and apps (via Perfect365).
Several major makeup brands across the globe have already introduced digital makeup trials on their websites, thus allowing online shopping enthusiasts to make informed purchase decisions. The experience is akin to physically trying the products when visiting makeup outlets, per Perfect365.
In the words of Lucy Yeomans, founder and co-CEO of fashion styling game Drest, digital makeup apps have become more popular than ever before because of the COVID-19 pandemic and the ensuing reluctance or inability of people to physically visit stores and shopping malls. "Since Covid, the world has become more virtual," she told Vogue Business. "I think [digital makeup] will become bigger and bigger. We haven't been allowed to touch makeup [in stores] for nine months. I think there is a huge space for it." Would you give this trend a try?
Source: Read Full Article