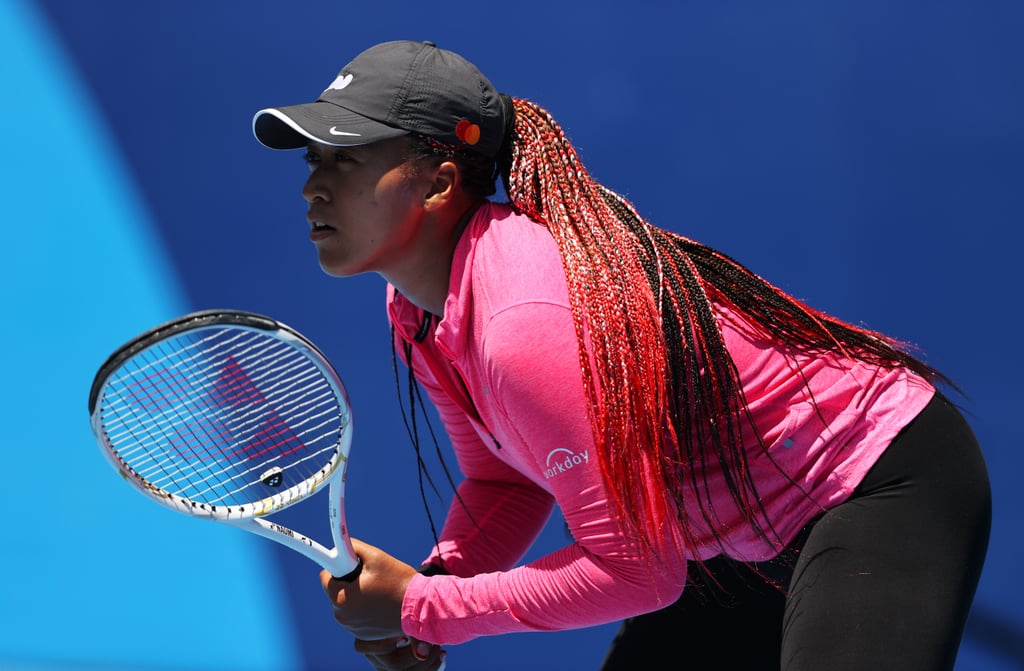 Naomi Osaka is celebrating her spot on Team Japan. The 23-year-old tennis champion is gearing up to make her Olympics debut at the upcoming Summer Games in Tokyo. In 2019, Osaka announced she would be relinquishing her US citizenship to represent her birth nation in the storied international sporting event, and just days before it begins, Osaka arrived to practice at the Ariake Tennis Park wearing braids seemingly commemorating that decision.
Though she has yet to explicitly share the inspiration behind her new hairstyle, Osaka's braids closely resemble the colors of the country's flag: red with white strands sparingly woven throughout. In photos from practice, Osaka is shown closely inspecting her patriotic, waist-length braids. Her french manicure also fit the theme, with one hand bearing red tips and the other white.
Osaka has previously said she's afraid to wear her hair in anything other than a bun while competing because she's won so many matches while wearing the hairstyle. She tweeted in 2018, "No lie, now I'm scared to wear a ponytail." A few years and several Grand Slams later, however, we think she'll be fine regardless.
Take a closer look at Osaka's red braids at practice ahead.
Source: Read Full Article