Amanda Gorman is stepping onto a huge national stage once again tonight, but this one doesn't involve Joe Biden or Kamala Harris. The inaugural poet walked the red carpet of fashion's biggest night out as co-chair of the 2021 Met Gala alongside Billie Eilish, Naomi Osaka, and Timothée Chalamet, marking a first for her.
For her debut Met Gala, Amanda wore a gorgeous blue gown by Vera Wang, which she paired with a book-shaped clutch that says "give us your tired," a reference to the Statue of Liberty that's well on-theme with "In America: A Lexicon of Fashion."
"I wanted the energy and the spirit of my outfit to be about America welcoming the world," she told Vogue on the carpet.
Check out the pictures right this way: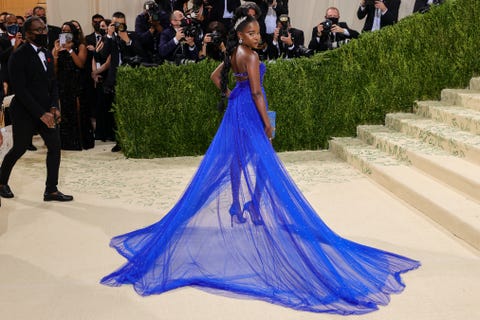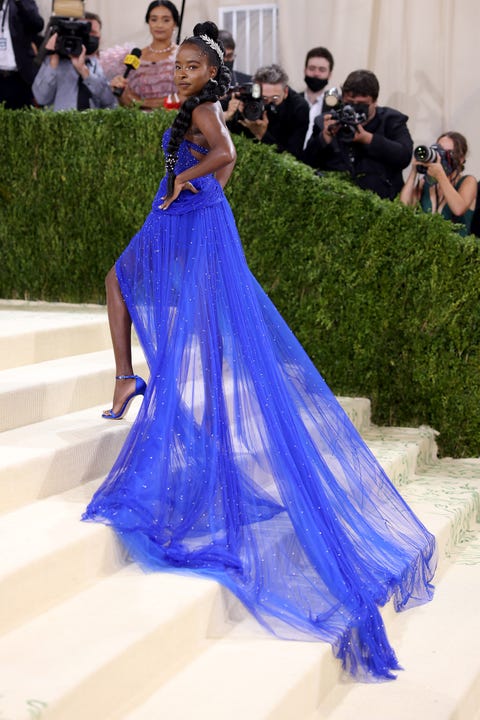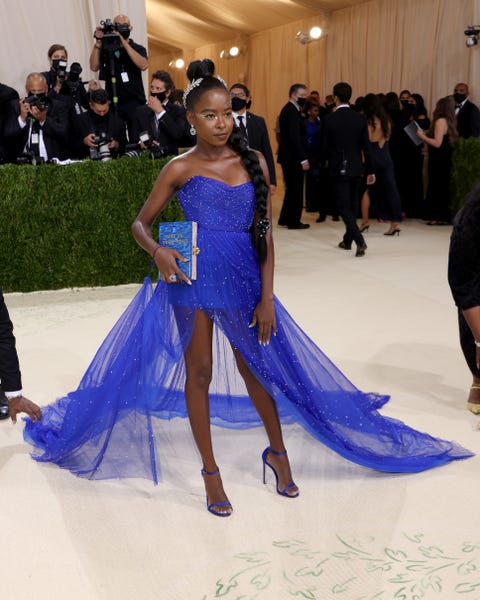 Before the evening began, Amanda spoke about what it feels like coming into this event as a newcomer alongside her co-hosts.
"Co-chairing with Timothée, Naomi, and Billie—it feels like being a freshman at a party with seniors," Amanda told Porter ahead of the event. "There is something unifying in us being young and fresh-faced but, at the same time, we have become somewhat emblematic of our industries. We are the new generation–and you'd better watch out."
She's certainly right about that. This year, all four celebrity co-hosts are under 25 years old. (The Met Gala itself has an age limit of 18, making this even more impressive.)
Even so, Amanda's keen fashion sense makes it easy to think that she's been at this for years. After she performed at Joe Biden and Kamala Harris's inauguration in a yellow Prada coat and red satin headband, the brand immediately sold out. Fashion search engine Lyst even reported that searches for "yellow coats" spiked by 1,328 percent afterwards.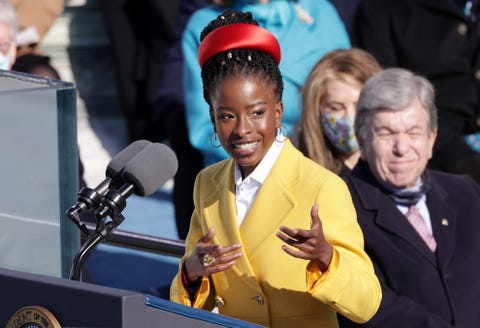 Clearly the Met Gala is an event she's well prepared for. Guess you'd better stock up now on ethereal blue gowns before they all sell out too!
Source: Read Full Article