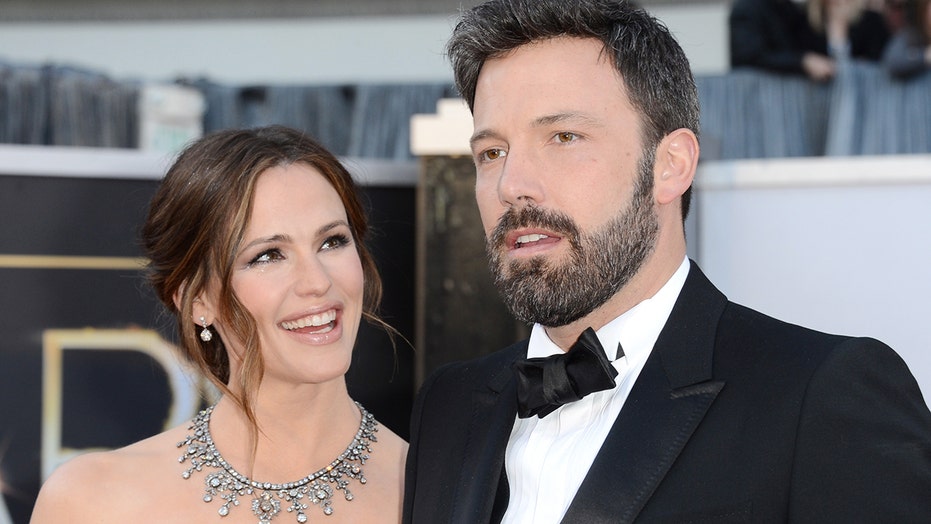 Fox News Flash top entertainment headlines for December 15
Fox News Flash top entertainment and celebrity headlines are here.
Ben Affleck is explaining himself.
The 48-year-old actor made headlines earlier this week when he said during an interview with Howard Stern that he felt "trapped" in his marriage to Jennifer Garner, and that he'd likely still be drinking had they not split up.
The two were married from 2005-2018 and share three children: Violet, 16, Seraphina, 12, and Samuel, 9.
During his appearance on Wednesday night's episode of "Jimmy Kimmel Live!," the star opened up about his film "The Tender Bar," which he said relies heavily on themes of family, and revealed how that led to his comments on his previous marriage.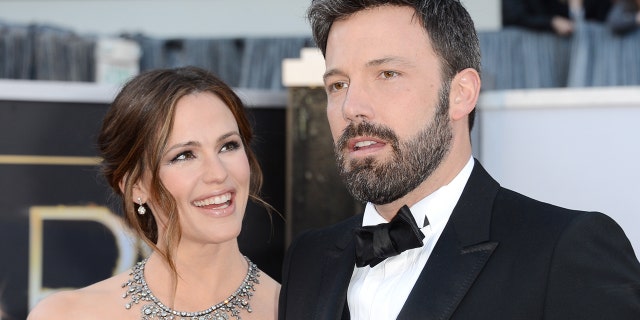 Ben Affleck addressed claims that he felt "trapped" in his marriage to Jennifer Garner, explaining that they're "not true," but were misconstrued. 
(Photo by Jason Merritt/Getty Images)
Affleck called his interview with Stern "long-form" and "in-depth," and said that "because the movie is about family and all this stuff that's meaningful to me, we talked a lot about my family and divorce and alcoholism, struggling with real things and how you have to be accountable and loving."
He said that he also spoke about how he works with his ex-wife said he's "so proud of the way that we work together for our kids and do the best that we can for them." He added that he "was really happy" with the interview.
Then he noticed on Twitter that a news outlet had "literally taken the conversation that I had had for two hours and made it seem as if I was saying the exact opposite."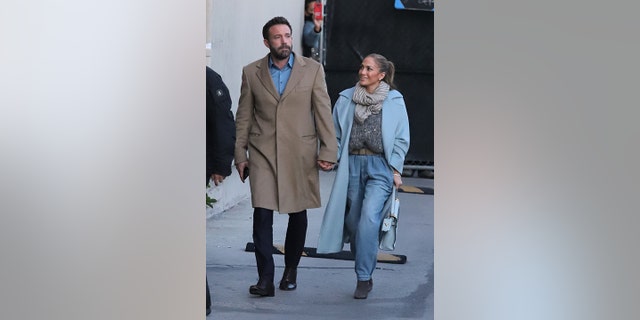 Ben Affleck was spotted with his girlfriend, Jennifer Lopez, ahead of addressing his comments on his divorce. 
(APEX / MEGA)
"I had gone on and said how much we respect each other and cared about each other and cared about our kids and put them first and went through our stuff," he explained. "And they said that I blamed my ex-wife for my alcoholism and that I was trapped and just made me out to be the worst, most insensitive, stupid awful guy."
Affleck then joked about some of his other public moments, saying he's happy to field jokes about being "sad Batman" and a photo of him dropping donuts on the ground, but felt he had to "draw the line" because the conversation was about his children.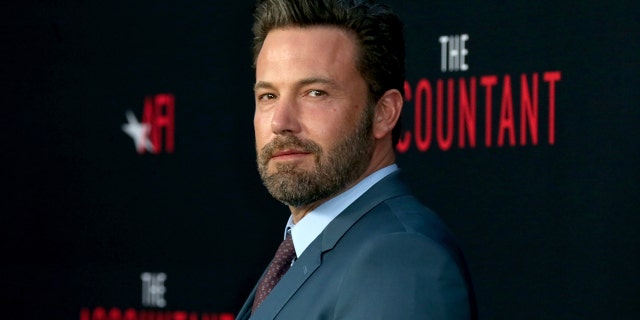 Ben Affleck was nominated for a Golden Globe for his performance in "The Tender Bar."
(Photo by Frederick M. Brown/Getty Images)
"That's not true. I don't believe that," he insisted. "It's the exact opposite of who I am, what I believe, and I would never want my kids to think I would ever say a bad thing about their mom. It hurts my feelings."
He then urged outlets to "stop" covering content about his children, calling it "wrong."
Source: Read Full Article