Update 9/13/21: Oh heyyyyy Ben Affleck! While our dude didn't end up walking the Met Gala carpet with J.Lo (her outfit deserved its own moment, TBH), these two were spotted kissing inside the building—while wearing masks, no less.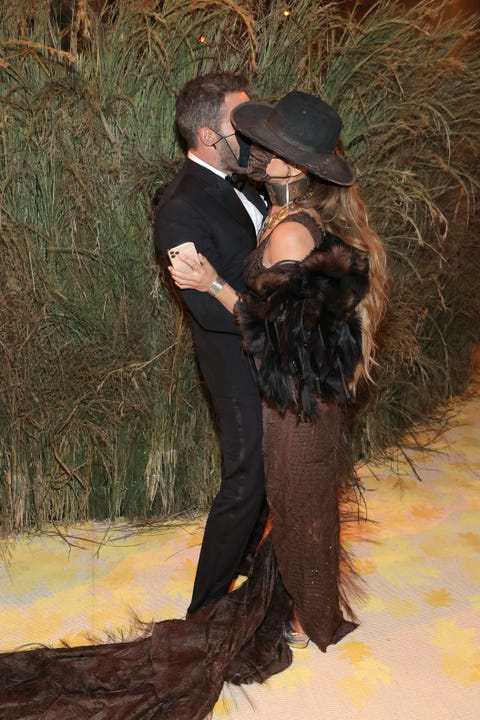 Disappointed he's not in a cowboy hat, but otherwise yes to all of this.
Original article 9/13/21: For a minute there, it was up in the air whether or not Jennifer Lopez was even going to be at the 2021 Met Gala. But ummmm, she's definitely going and she's definitely channelling her inner cowgirl.
J.Lo gave everyone a sneak peek of her look ahead of hitting the carpet, and I mean! I! MEAN! Just look at her!!!!
https://www.instagram.com/p/CTx_MlAJhxL/?utm_source=ig_embed&utm_campaign=loading
A post shared by Jennifer Lopez (@jlo)
The hat. The necklace. The choker belt. Where do we even start with this Ralph Lauren amazingness?! And if you're wondering what the rest of this fit looked like, it delivered and then some: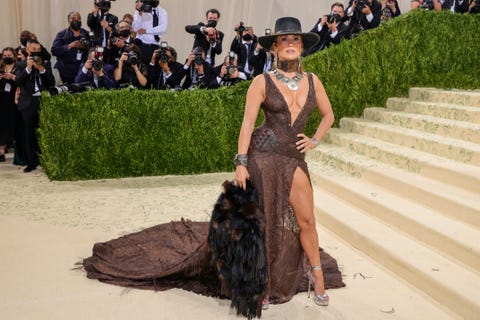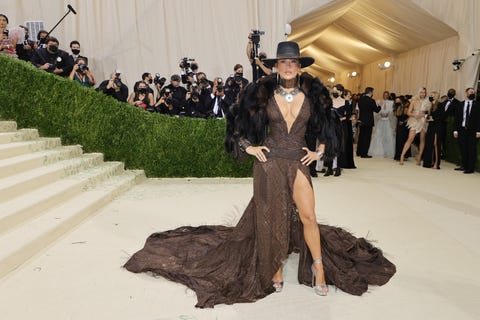 J.Lo walked the carpet without her boyfriend Ben Affleck, but last week the pair got gussied up for the 2021 Venice Film Festival and it was their first time together on a red carpet in nearly two decades! Following that up with a Met Gala appearance? Well, that would truly show they know how to give the people what they want. Plus, you can tell they are veryyy into each other.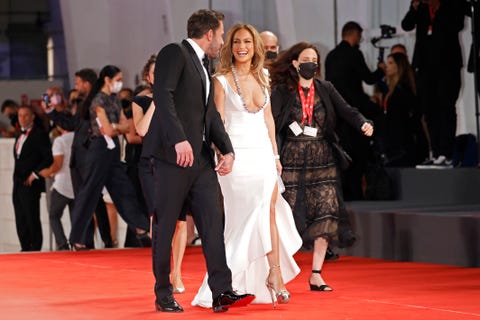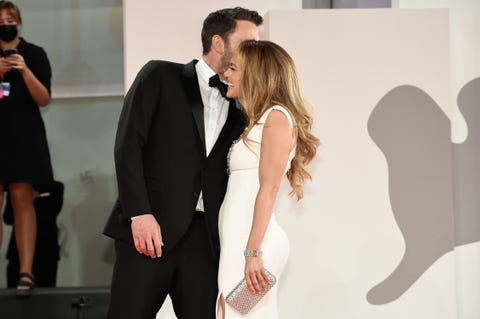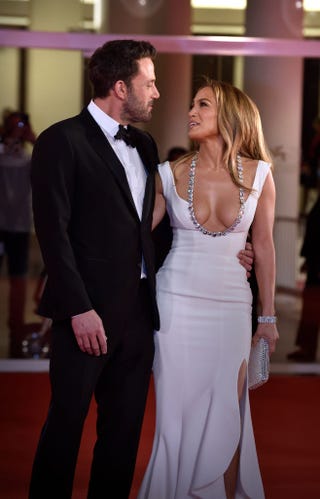 FYI, there's a pretty big chance Ben could show at the after-party, so stay tuned! Now excuse me whilst I manifest him showing up dressed as a cowboy complete with chaps.
Source: Read Full Article