Jennifer Garner is an actress, activist, entrepreneur, and star of her own cooking show, well sort of. Garner is very active on Instagram and shares tons of recipes with her followers on what she calls her "Pretend Cooking Show."
The 13 Going on 30 star offers entertaining commentary while demonstrating how to cook up some mouthwatering meals and treats. Garner bakes a lot of different breads for her family and there is one, in particular, that is her absolute favorite to cook with her kids because "you don't even need a mixer." Read on to find out what that is and how you can make it at home with your children. Plus, what Garner said about whether or not she wants a real cooking show.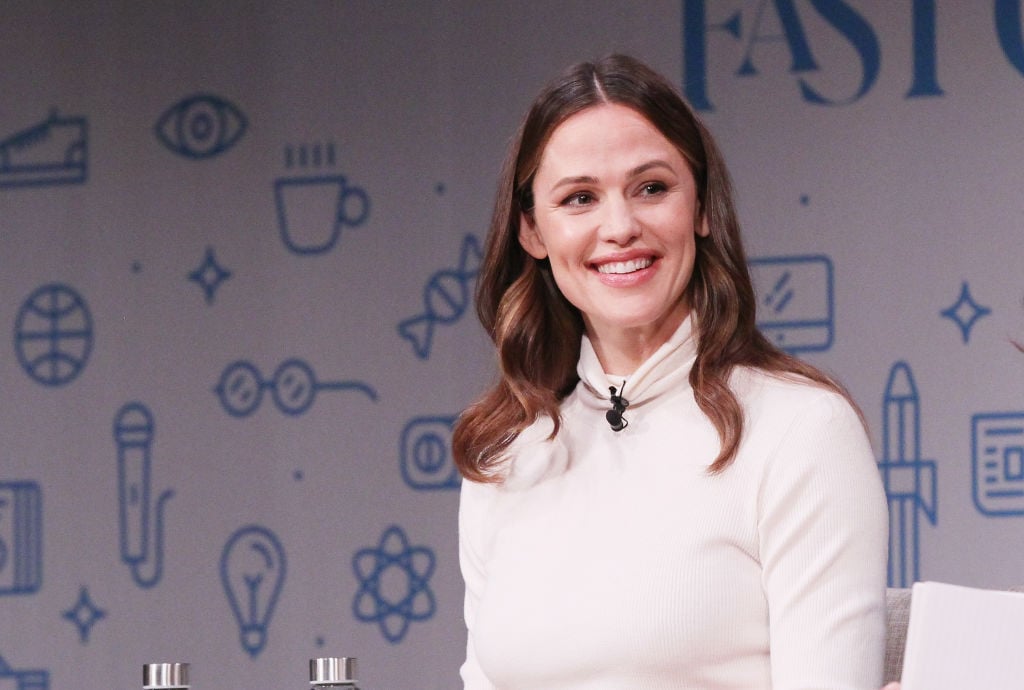 Does the actress have plans to do a real cooking show?
Because fans absolutely love Garner's "Pretend Cooking Show" many have wondered if she would consider moving from social media to network television for her very own show. Another queen in the kitchen, Martha Stewart, asked the actress that very question during a Facebook live video.
"I like doing a three or four-minute version in my pajamas at my house…but no, that's as far as I go," Garner answered, adding that she didn't have "any plans for a regular cooking show."
Every bread Garner has baked that you'll want to try
In Episode 12 of Garner's "Pretend Cooking Show," she made chocolate chip bread. The Peppermint star got this recipe from The Bread Bible.
Garner usually gets to baking as soon as she wakes up in the morning but while gathering her ingredients for the chocolate bread admitted that she forgot to set out everything the night before. She then discovered a trick to soften the butter by using a cheese grater, yes a cheese grater, to get it to "softened-like."
Something Garner has made more than once on her "show" is English muffins. She said one of her favorite eateries in Santa Monica is Huckleberry. So when Zoe Nathan, the baker behind it, released a cookbook Garner tried her hand at making Huckleberry's Homemade English Muffins. They turned out to be a hit and she described them as "a total family pleaser."
Another popular recipe you can make at home right now for your family is homemade bagels from scratch.
Her favorite bread recipe she makes with her children
Garner shared in January that a bread recipe she and her children love making together is Downeast Maine Pumpkin Bread via AllRecipes.com. However, she had to scale back on some of the ingredients in order to make just one loaf instead of three.
To make the pumpkin bread at home you'll need:
Rounded 1/2 cup pumpkin puree
1 egg + 1 Tbsp egg 🤗
3 1/2 Tbsp water
1/3 cup vegetable oil
1 cup sugar
1 cup flour
1 tsp baking soda
1/2 tsp salt
1/2 tsp cinnamon
1/2 tsp nutmeg
1/4 tsp ground cloves
1/8 tsp ginger
Then follow these step-by-step instructions:
1. Preheat oven to 350 degrees Fahrenheit and grease a loaf pan.
2. In a large bowl, mix together pumpkin puree, egg(s), oil, water, and sugar until well combined.
3. Then, in a separate bowl whisk together flour, baking soda, salt, cinnamon, nutmeg, cloves, and ginger.
4. Stir the dry ingredients into the pumpkin mixture until just blended.
5. Pour into prepared loaf pan.
6. Bake for about 50 minutes and insert a toothpick in the center to make sure it comes out clean.
Read more: Meghan Markle Has a Unique Recipe For Banana Bread That You Can Make At Home
Source: Read Full Article