We first met Shannon Beador in 2014 (per IMDb) on "The Real Housewives of Orange County." Shannon wasn't one of the OG's of the OC, but she quickly became a fan favorite thanks to her fun personality, free-spirited antics, and appreciation of a good adult beverage. As with most housewives, Shannon has given fans a glimpse into her life over the past few years, including all of the ups and downs that have been thrown at her.
As fans know, Shannon and her husband, David Beador, went through a lot in their relationship in front of the cameras, from a cheating scandal to a vow renewal and a marriage that ultimately ended in divorce. The whole situation was tricky for Shannon, who shed many tears in front of the camera, and fans couldn't help but empathize with her. 
According to People, Shannon and David pulled the plug in 2017 after 17 years of marriage and three beautiful daughters. "When I separated from David I made the decision to not go out or do anything — not even out to dinner — for six months…it was painful and hard," Shannon told Slice following the split. "But I wanted to get to that point where I could process the pain and know that, in the end, whether I meet someone or not, I'm going to know that I'm okay and happy on my own."
The pair reached a settlement after a long court battle. Keep reading for more details.
Inside Shannon Beador's divorce settlement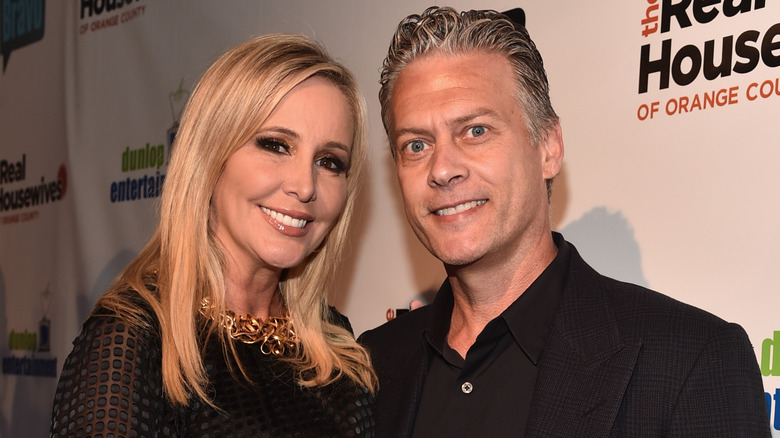 Shannon and David Beador's marriage didn't work out, but it's safe to say that the reality star is sitting pretty at the end of the day. In true Orange County fashion, the mother of three got a large payout that will keep her comfortable for plenty of time. According to Radar Online, a judge awarded Shannon spousal support and child support payments. David shells out $2,935 per month in child support payments, but Shannon's spousal support is even higher. She gets $7,065 a month; the two together equal $10,000 monthly, which isn't too shabby, if you ask us. And guess what? It doesn't stop there. The judge also awarded Shannon a one-time payout of $1.4 million, and she also kept an Escalade and a BMW. In turn, David kept a home in Corona, California, and several other vehicles that the pair owned together. 
Shannon may have walked out with a lot of money, but according to Reality Blurb, she's suing her attorney, Ben Phillips, over an $85,000 bill from a forensics company. Shannon claims that Phillips hired them without her consent, and she doesn't think she should be responsible for the cost. Additionally, Shannon claims that her attorney was "uncommunicative," and she ended up settling for less than she wanted because of pressure. Originally, she asked for $22,000 per month in spousal and child support.
Either way, Shannon seems to be doing well now, thanks to a new love in her life. 
Shannon Beador and John Janssen are head over heels for each other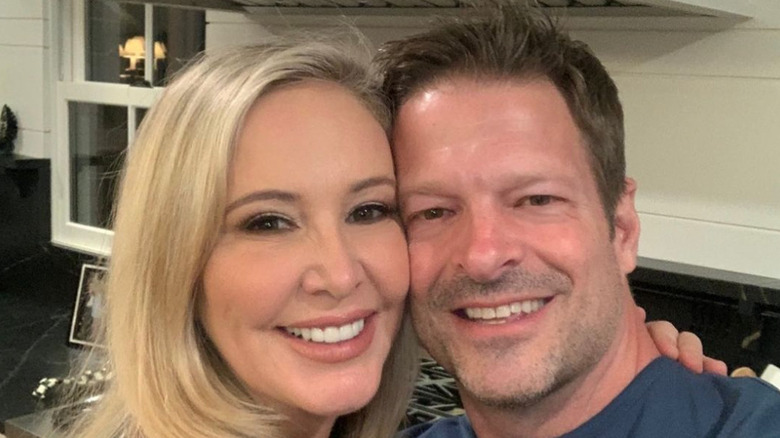 Following her divorce from David Beador, Shannon Beador met a new man, John Janssen. The pair began dating in 2019, and fans have seen a lot of John on Instagram and on "The Real Housewives of Orange County." Shannon has celebrated several occasions with John by her side, including birthdays. And she holds nothing back when it comes to her feelings about him. "Happy happy birthday to the most thoughtful, compassionate, generous, caring, kind, and patient man that keeps me laughing and smiling," she wrote in October 2019 on Instagram. "Your love and support have brought me to a level of happiness I didn't think possible!" We're not blushing; you're blushing.
The reality star also celebrated her and David's second anniversary with a sweet Instagram post in June. "Second time around, the sun found us at the restaurant of our first date @fableandspirit Happy Two Years sweetheart!" she wrote, adding a red heart emoji for good measure. Shannon also included two shots of the happy couple grinning ear to ear. (That's not to say that their relationship hasn't been through a couple of bumps in the road, including when Shannon and her family had COVID-19, which she felt horrible about because she stayed at John's house.)
It will be interesting to see how the pair's relationship pans out on future seasons of "RHOC," but to see Shannon this happy makes us happy, too!
Source: Read Full Article