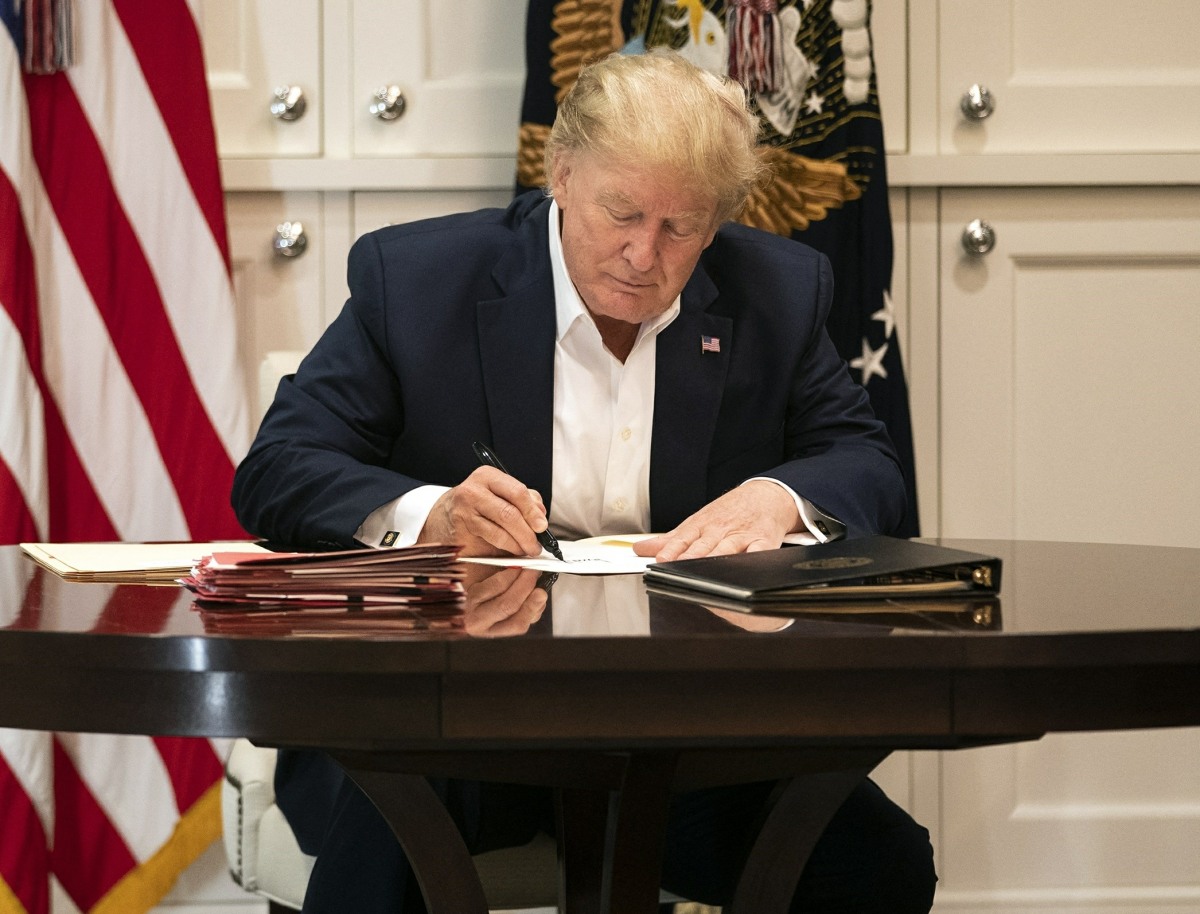 I've been a full-time blogger for about thirteen years. I love the blogging lifestyle. I love working from home, I love wearing sweatpants everyday, and the daily blogging "grind" is fine with me. Donald Trump couldn't hack the blogger life though. Sad Illiterate Bigly started his own blog in early May called From the Desk of Donald J. Trump. He tried to blog in tweet-style posts, with little context and multiple delusions. While brevity is always welcome on blogs, the blog platform wasn't really conducive to Trump's bursts of fascistic, burning rage. No one read that sh-t. And so 29 days after he started his sad-sack blog, he quit that bitch.
Former president Donald Trump's blog, celebrated by advisers as a "beacon of freedom" that would keep him relevant in an online world he once dominated, is dead. It was 29 days old. Upset by reports from The Washington Post and other outlets highlighting its measly readership and concerns that it could detract from a social media platform he wants to launch later this year, Trump ordered his team Tuesday to put the blog out of its misery, advisers said.

On its last day, the site received just 1,500 shares or comments on Facebook and Twitter — a staggering drop for someone whose every tweet once garnered hundreds of thousands of reactions.

Trump still wants to launch some other platform — timing not yet determined — and didn't like that this first attempt was being mocked as a loser, according to a Trump adviser who spoke on the condition of anonymity to talk frankly about the former president's plans.

Trump spokesman Jason Miller said the "From the Desk of Donald J. Trump" blog "was just auxiliary to the broader efforts we have and are working on." CNBC first reported the blog's demise.

Launched last month with a grand unveiling replete with an action-movie-style trailer that proclaimed, "In a time of silence and lies, a beacon of freedom arises," the blog never secured more than a sliver of the spotlight Trump held before he was banned from every major social media site in the wake of the Jan. 6 Capitol riot.

A Post analysis of online data late last month found that the site was attracting fewer visitors than the pet-adoption service Petfinder and the recipe site Delish. The blog's prospects hadn't improved since, even though Trump had taken to writing on it more, a new analysis of online data shows.
[From WaPo]
I mean, it's kind of unfair to compare the Bigly Blog to Delish or Petfinder? Those are major sites which provide real services to regular people. The Bigly Blog was just the sad, delusional mutterings of an illiterate madman? Granted, that describes half of Facebook, but I think Trump's blog was hampered by the fact that few people were seeking it out on their own without being prompted by a tweet or Facebook link. I would be willing to bet that most of his MAGA cultists didn't even know he had a blog.
Additionally, there were widespread rumors last night that Facebook and Instagram had reinstated Trump's accounts on those platforms, but it turns out that was just a weird rumor. It's true that Trump's last Facebook posts – from January 6th, the day of the insurrection – can still be seen on the platform. But Trump cannot add new posts. Facebook and Instagram confirmed to TMZ that Trump is still banned from their platforms.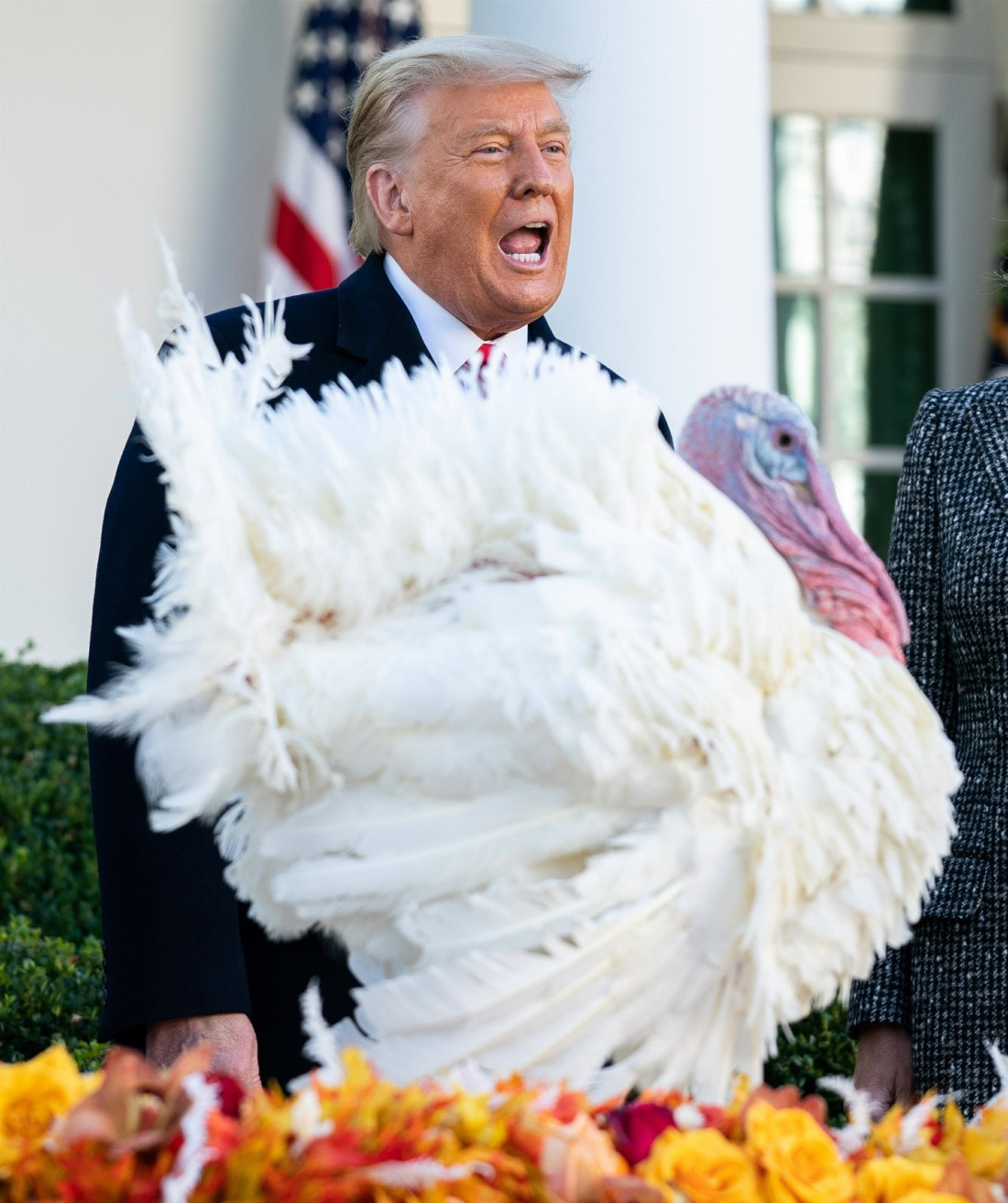 Photos courtesy of Backgrid.
Source: Read Full Article