The Kissing Booth 3 is coming into our lives on August 11, which means poor Joey King and Jacob Elordi have to once again play each other's on-screen love interests after breaking up IRL. Delightful! Who wouldn't want to kiss their ex as part of their literal job? It's fine! Everything is fine! *laughs nervously* Anyway, it's probably about time o'clock to take a look back on Jacob and Joey's relationship—and while we're here, let's also check out the rest of Jacob's dating history, including his 'ship with Euphoria's Zendaya, not to mention his current vibes with model Kaia Gerber.
Joey King: Spring 2017 – Late 2018
Joey and Jacob had a major connection while filming The Kissing Booth in Spring 2017, which worked out great for their on-screen chemistry. Unfortunately, it worked out the opposite of great once they broke up and then had to film two more movies together. Lol. Help.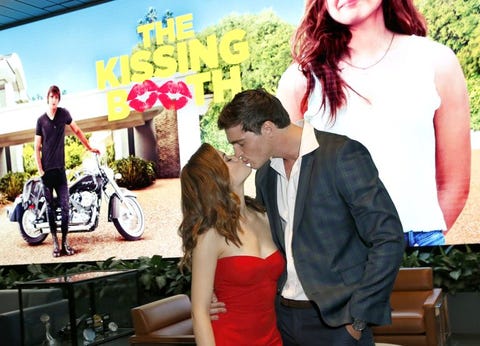 Just please be advised that Joey wasn't initially into Jacob when they met, telling Bello:
Also, their first kiss was literally on camera. Here's what Joey told Seventeen: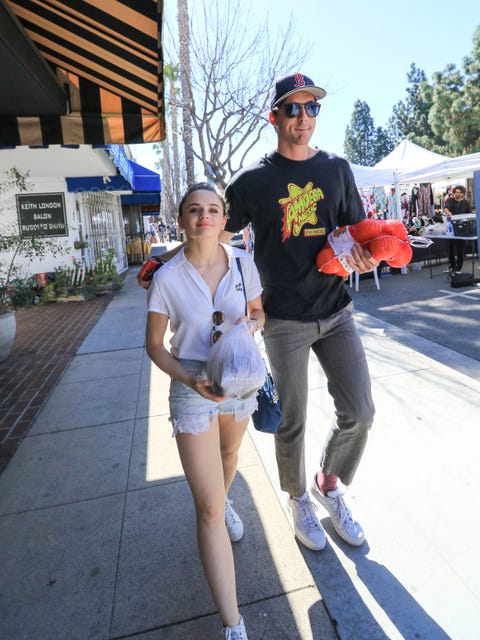 Obviously, it's pretty awkward that these two keep having to film Kissing Booth movies together, but back in 2019, Joey told Mood With Lauren Elizabeth that "Making the sacrifice of what, obviously, everyone is thinking about—outwardly addressing, but what I'm kind of on the sly addressing, making those sacrifices was totally worth it."
Erm, cut to Jacob looking absolute miserable in Netflix's promo for Kissing Booth 2:
https://www.instagram.com/p/B3xUMnUH2uC/?utm_source=ig_embed&utm_campaign=loading
A post shared by Netflix US (@netflix)
And, erm, double cut to Joey calling Jacob out for telling Variety he hadn't seen the movie, writing in a since-deleted tweet, "Jacob watched it."
Zendaya: August 2019 to Early-2020
Jacob and his Euphoria costar Zendaya were first subject of dating rumors back in August 2019, when they were spotted in the background of someone else's Instagram in Athens. I mean, iconic:
https://www.instagram.com/p/B1yxho5BN3N/?utm_source=ig_embed&utm_campaign=loading
A post shared by Easy (@itsm.e.z)
Then they were seen on a movie date, she was seen chilling with his family over Thanksgiving, and eventually E! News revealed that "Jacob and Zendaya have been seeing each other for months now. They started as close friends but it became romantic after their show ended."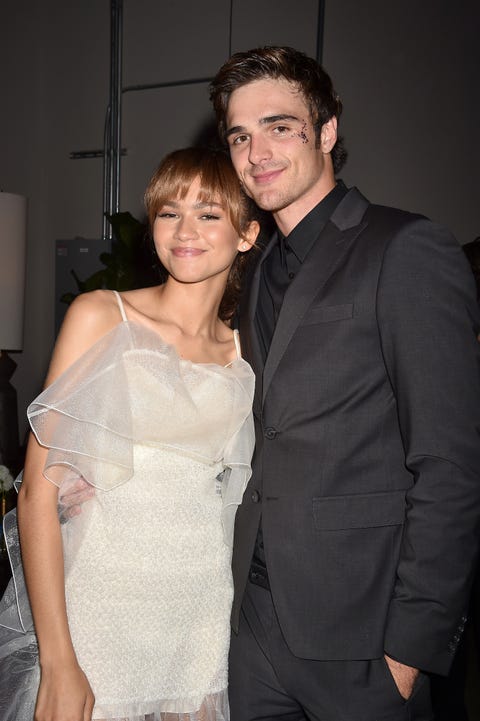 Meanwhile, Jacob firmly denied that there was anything is going on with Zendaya, telling GQ Australia in November 2019, "She's like my sister. Zendaya is an amazing creative, you know? She's super dope to work with. She's an incredible artist and a very caring person to all of us. But we're all really close."
Unclear when things ended (they were definitely together as of February 2020), but by September 2020, Jacob was dating Kaia Gerber. Which brings us to!
Kaia Gerber: September 2020 to Now
These two were spotted together on the night of Zendaya's 24th birthday 👀 👀 👀, eating dinner together at Nobu in Malibu. At the time, a source said there was nothing "serious" going on between them, but here we are in July 2021 and the mood is currently:
https://www.instagram.com/p/CQmluTPjtRO/?utm_source=ig_embed&utm_campaign=loading
A post shared by Kaia (@kaiagerber)
Like, they are certainly not trying to hide their relationship!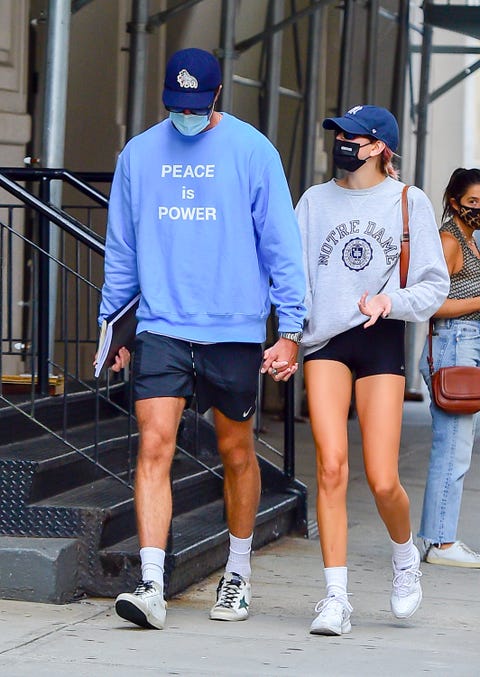 Kaia also told Vogue back in May that "Being able to be with someone I trust, where we don't want anything from each other, having a safe, steady relationship like that, has really opened my eyes to the possibilities of love and what it feels like to love without conditions. Lust is touching other people or wanting them, but love is really seeing someone."
Psst: For everyone wondering, it doesn't seem like there are any hard feelings between Jacob and Zendaya considering he hopped on Insta Stories in September to congratulate her on her Emmy win, saying "Congratulations captain @zendaya. Bravo."
Cute! Now join me as I wait for Kissing Booth 3.
Source: Read Full Article