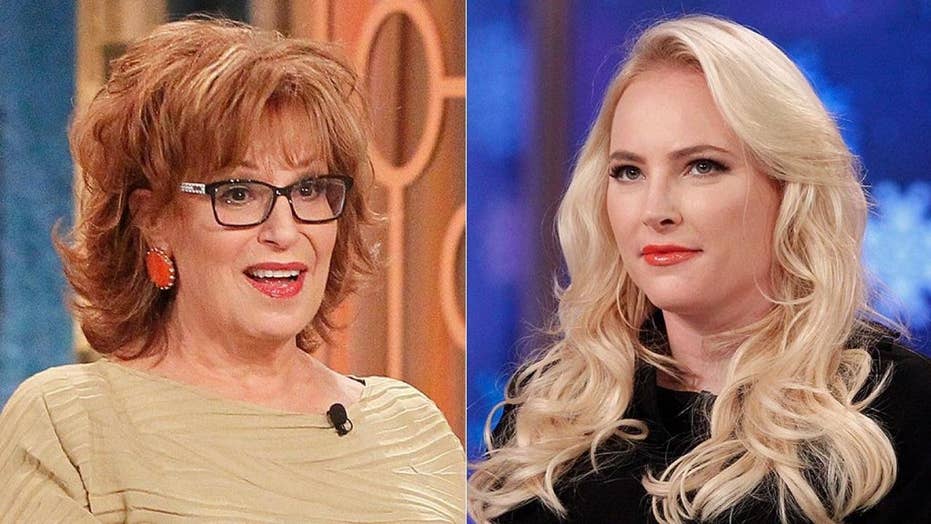 Behar vs. McCain: 'The View' co-hosts erupt over praising '41', not trashing Trump
"The View" star Joy Behar erupted when colleague Meghan McCain attempted to keep the show focused on honoring the late President George H.W. Bush, instead of Behar's favorite punching bag, President Donald Trump.
Joy Behar is taking some heat for remarks she made during a segment paying tribute to the late President George H.W. Bush on "The View."
On Monday morning, the liberal comedian invoked President Trump as she was praising the 41st president's policy on pollution and the Clean Air Act Amendments his administration passed in 1990, something she thought "wasn't picked up" by many other since his passing.
Behar was quick to attack the current president for his position on the issue. "This president that we have now is trying to unravel everything that he did and Obama did," she said. "And if I ever become a one-issue voter, it will be about pollution and the greenhouse effect."
Conservative co-host Meghan McCain quickly jumped in and said, "I don't want to talk about Trump. We're honoring a great president who has passed."
"Excuse me a second, please!" Behar exclaimed, to which McCain replied that she wasn't "interested" in hearing about her one-issue position, which led to a fiery exchange between the two, as Whoopi Goldberg abruptly ended the segment before a commercial break.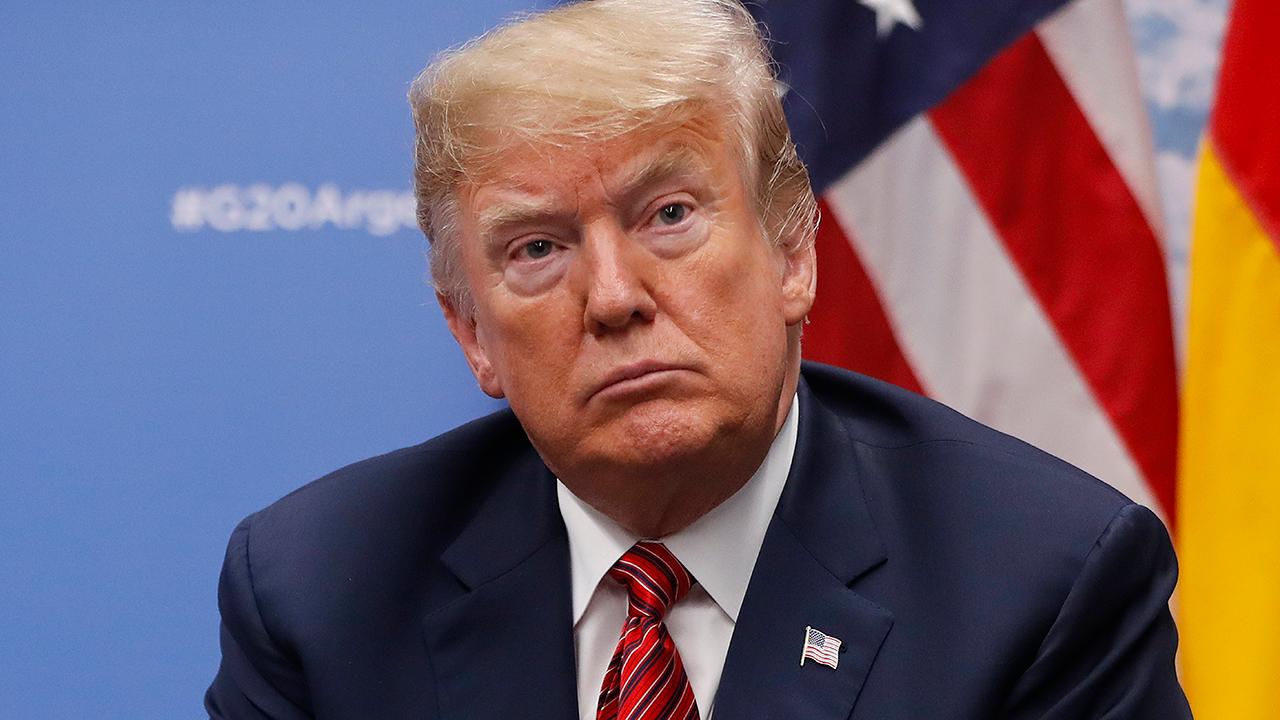 NewsBusters managing editor Curtis Houck told Fox News that Behar's remark during the Bush tribute was a "microcosm" of the media's "permanent obsession" with Trump.
"Joy Behar's insistence that the Bush tribute center around Trump was a microcosm of the media's permanent obsession with the current president, showing an embarrassing inability to cover stories or pay tribute to people like George H. W. Bush or John McCain without their cases of Trump Derangement Syndrome breaking through," Houck said.
Mediaite editor Caleb Howe agreed that there was an "obsession" that was made apparent by Behar.
"Behar doesn't even know what she did wrong," Howe said. "Like a cat person who can't smell the litter box."
Meanwhile, Joe Concha, media reporter from The Hill, suggested that Behar should take her criticisms to her colleague Goldberg, who admitted last week during a discussion on climate change that she doesn't "walk on water" since she takes private jets because she doesn't want to "be on a plane" where she has to talk to "a million people."
"The point of the segment was to honor George H.W. Bush and his extraordinary life and achievements while serving his country in a myriad of ways," Concha told Fox News. "Broaching Trump, like someone needing to reach a daily criticism quota was a disservice to Bush."
Houck expressed a similar sentiment, saying that McCain's reaction to Behar "symbolized the frustration" many Americans have regarding a "fixation" with Trump, especially in news stories where he's mostly a "minor player."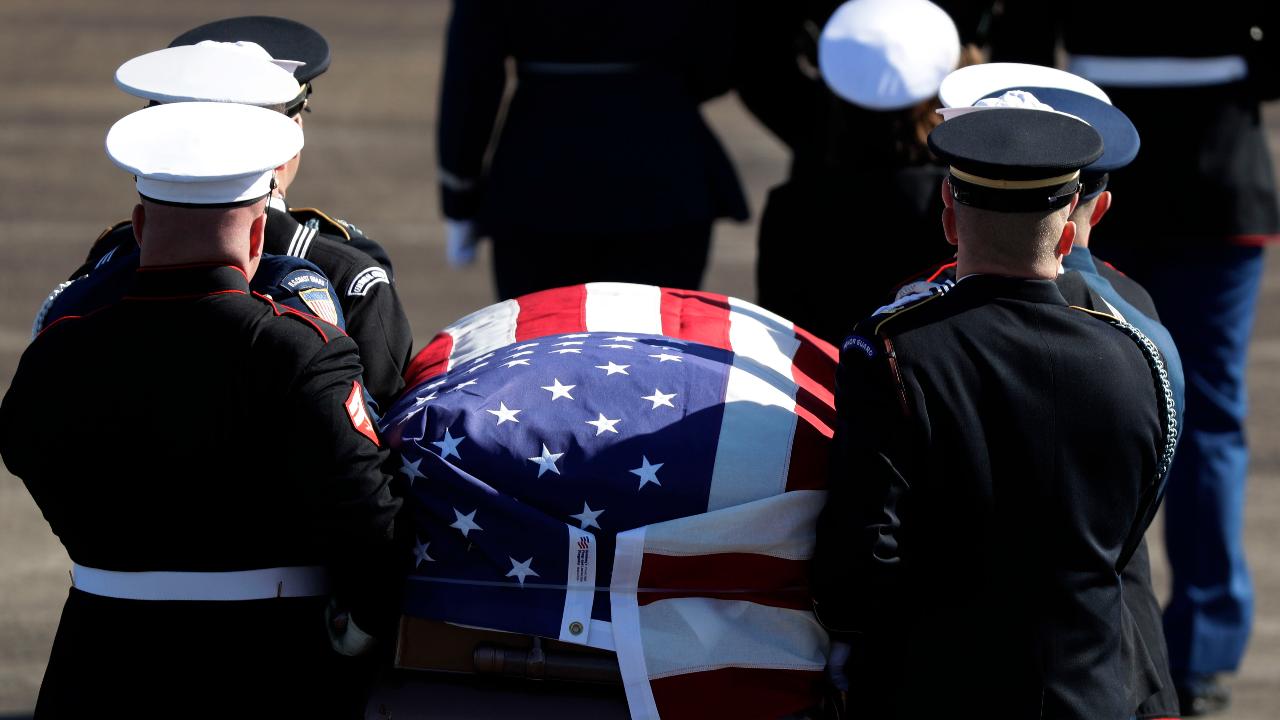 "The View" co-host Goldberg alluded to the current president at the beginning of the segment, acknowledging the comparison between him and Bush 41 "puts everybody in a different perspective" and reminds everyone "how you can still not agree with somebody but be respectful of somebody," pointing to his bond with his predecessor, former President Bill Clinton.
Many on Twitter were quick to call out Behar's remarks.
While others felt that McCain was wrong in interrupting Behar.
Behar also complimented H.W. Bush on Monday's show, saying it seemed like he came from a "loving, kind place."
Source: Read Full Article