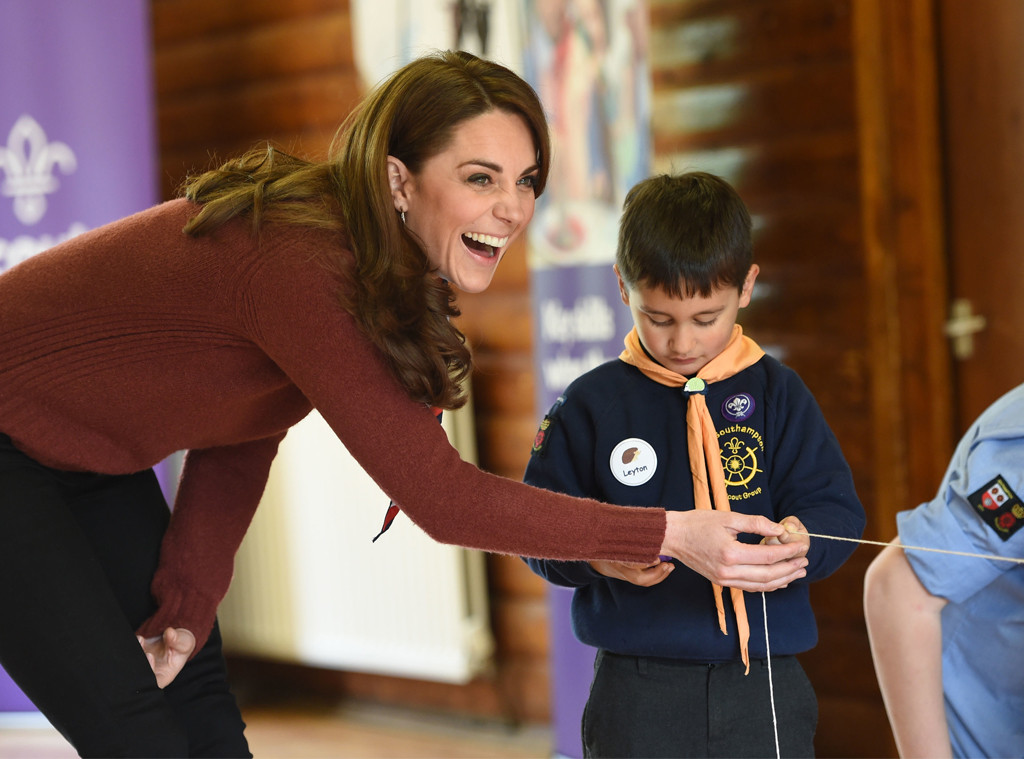 Eddie Mulholland/The Daily Telegraph/PA Wire
Kate Middleton is trying out a new title.
The royal mother of three headed into the woods for her latest public engagement on Wednesday—a visit to the Scouts headquarters at Gilwell Park in Epping, England.
Dressed comfortably for the outdoor event in a J. Crew sweater layered under a Barbour jacket with dark pants and See by Chloé boots, the duchess was ready to join the Scouts. The kids are currently taking part in the organization's pilot program, which is exploring adding 4 and 5-year-old children to help them with communication, leadership, teamwork and other life skills.
Judging by photos from their activities, Middleton was rarely without a smile or a laugh amongst the youngsters.
At one point during the engagement, she joined in den building outside and enthusiastically huddled inside a handmade den as some of the kids tested how waterproof the structure was. It's not surprising considering Middleton has previously expressed a love of the outdoors.
The royal was also spotted with green paint on her hands as well as observing some balloon rocket testing.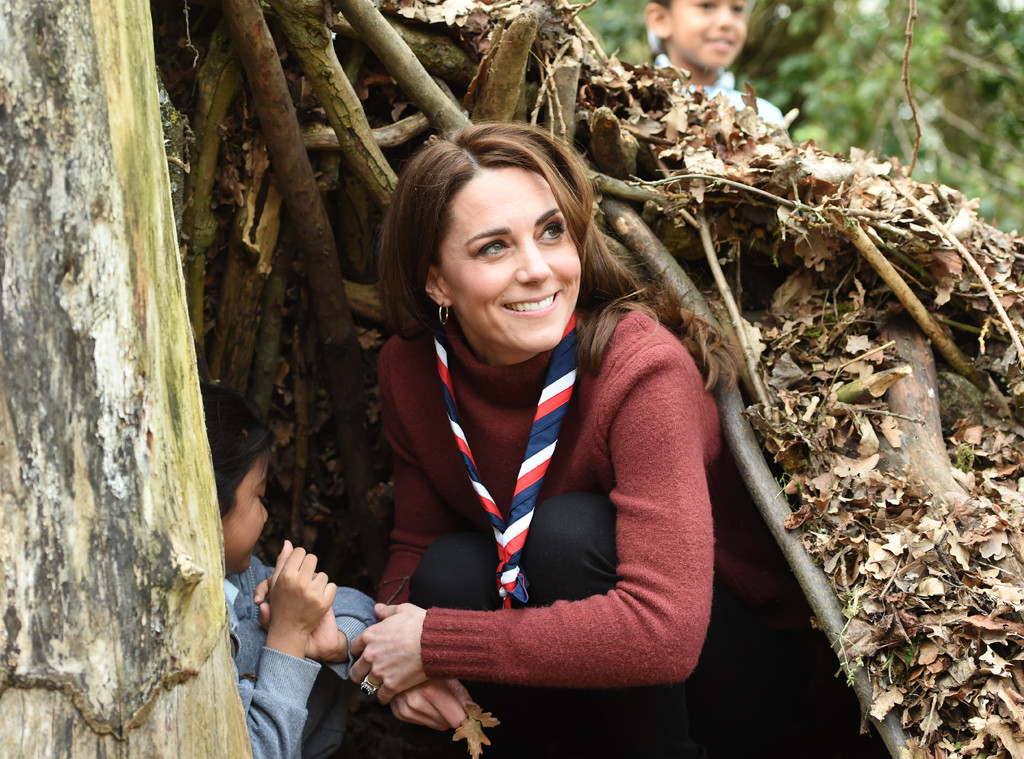 Eddie Mulholland – WPA Pool/Getty Images
It seems Middleton, who was reportedly in her school's Brownie troop as a kid, was right at home during the event—and the Scouts were just as happy to have her.
As the organization tweeted, "From all of us at the Scouts, thank you so much to HRH The Duchess of Cambridge for visiting Gilwell Park today to learn more about our early years pilots and how Scouts helps young people develop #SkillsForLife."
Source: Read Full Article