Fans were sent into a minor freakout after a photo surfaced, allegedly showing Kylie Jenner's baby daddy Travis Scott kissing another woman. The image sparked rumors that the rapper might be cheating on his beauty mogul girlfriend, but Scott was quick to deny the gossip.
View this post on Instagram
thankful.
A post shared by Kylie (@kyliejenner) on
The "Sicko Mode" rapper responded to the photo on Instagram, "I don't be on balcony wit no thots. That sh*t lame. Try again u trollsssss. Me and my wifey sturdy."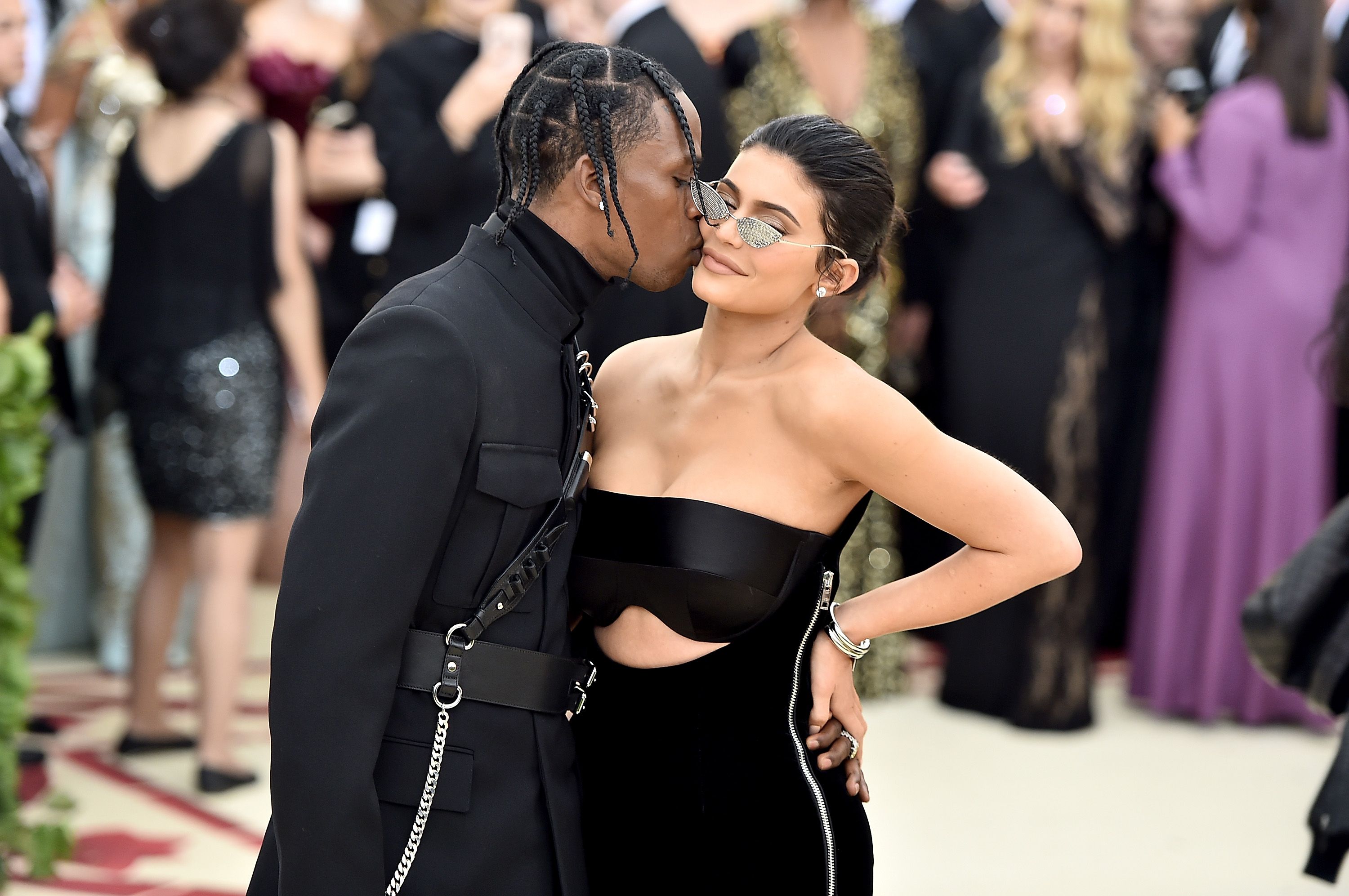 Yesterday, it was revealed that the photo was staged as an elaborate prank, à la Justin Bieber's burrito scandal. YouTuber Christian Adam G staged a photo to look like Travis cozying up to another woman, replicating everything from the rapper's clothes and hair to his jewelry. The team behind the gag wanted to see if they could get the photo to go viral, and documented the entire setup in a video titled, "We Fooled the Internet w/ Fake Travis Scott Cheating Photo."
The Kardashian and Jenner sisters were not happy about the prank, and took to social media to speak out. Kylie posted a screenshot of the video's thumbnail and responded on her Instagram story.
"Idk if this is really a social experiment to some people but you're messing with real people, real relationships, real family," she wrote. "I'm happy my relationship is strong because this is getting out of hand. The internet scares me sometimes for real."
Kim Kardashian spoke out against the video on Twitter. "I hate that I am bringing attention to this but this is absolutely disgusting that you would find this funny to mess with Travis & Kylie who just started a family together," she wrote. "This is really damaging to relationships, families and is just so wrong!
Khloé Kardashian also chimed in. "People are absolutely disgusting! The mind games this would do to somebody… That is so completely not OK!" she replied to Kim's tweet. "This person should be so ashamed of themselves! What filth."
Travis commented on the Instagram post of the prank, writing, "Shaking my f*cking head."
View this post on Instagram
First Bieber & the burrito, now THIS. #CommentsByCelebs
A post shared by @ commentsbycelebs on
Moral of the story: Don't mess with the Kardashian-Jenner sisters.
Source: Read Full Article