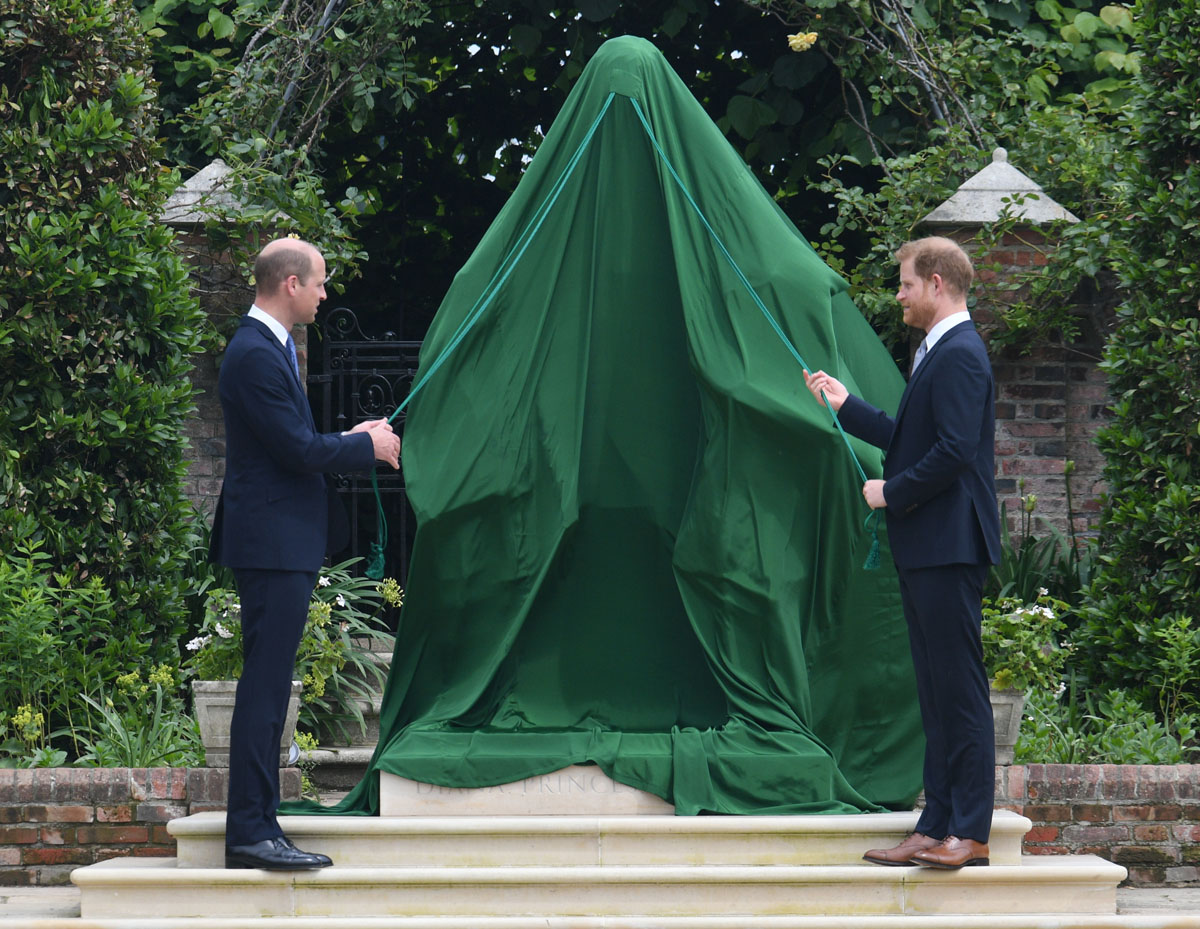 I'll admit that I was surprised by Prince William and Prince Harry's ability to get through the Diana statue-unveiling with zero on-camera drama. I'm sure it was tricky and I'm sure that you-know-who was incandescent about something, but they seemed genuinely… okay-ish. William didn't have a clenched jaw or clenched fists. Harry seemed light and breezy. Harry is free and happy. William misses his brother. And that's just how it goes. It should also be said – and is being said by Robert Lacey – that Harry and William were probably able to get through the unveiling because it was all about one thing they can agree on: their mother and her inclusion in the Windsor narrative.
Royal watchers had their eyes closely trained on Prince William and Prince Harry last Thursday, seeking signs alternately of tension or tenderness as the brothers unveiled a statue they commissioned four years ago to honor their late mother, Princess Diana. But for the brothers, the day was all about Diana. Despite disagreements and relocations in recent years, the brothers have always found their way back together in service of keeping their mother's legacy alive in the years since her death in a Paris car crash in 1997.

"In the past quarter of a century, they have placed their mother right at the heart of the royal family," historian Robert Lacey, author of the bestseller Battle of Brothers: William & Harry: The Inside Story of a Family in Tumult, tells PEOPLE in this week's issue. It's "something the Queen and Prince Charles certainly wouldn't have done," continues Lacey, but William and Harry "have done it together."

Lacey previously told PEOPLE that the brothers have "demonstrated a constructive way of dealing with differences. [They were] not sweeping [their differences] under the carpet," adds Lacey, "but acknowledging more important things and doing that in a way that warmed everyone's heart."

Indeed, close friends and family of Diana gathered at a scaled-back but deeply meaningful ceremony to celebrate her life and work. One close friend of Diana told PEOPLE that William and Harry honored their mother not just with the statue but also with the spirit of the day itself, saying, "It was their memento, and they were very dignified about it."
[From People]
This was something I discussed while covering the increasingly frantic and panicked Middleton PR: the statue unveiling was not a "Windsor event." It was not something the Queen and Prince Charles wanted or asked for. We don't even know if Charles and Liz were even *invited* to the unveiling. The statue was something Harry and William wanted to show that Diana was not just part of them, but also still part of the Windsor story. Now, is all of that "enough" to get the brothers to reconcile? Of course not. What Lacey and the other royal commentators can't even admit is that William does not want to reconcile with Harry. For William, it hasn't been about reconciliation or compromise or apologies. William simply wants Harry's capitulation and subservience. And Harry knows it. Still, it's nice that they could get along for about 90 minutes for their mom.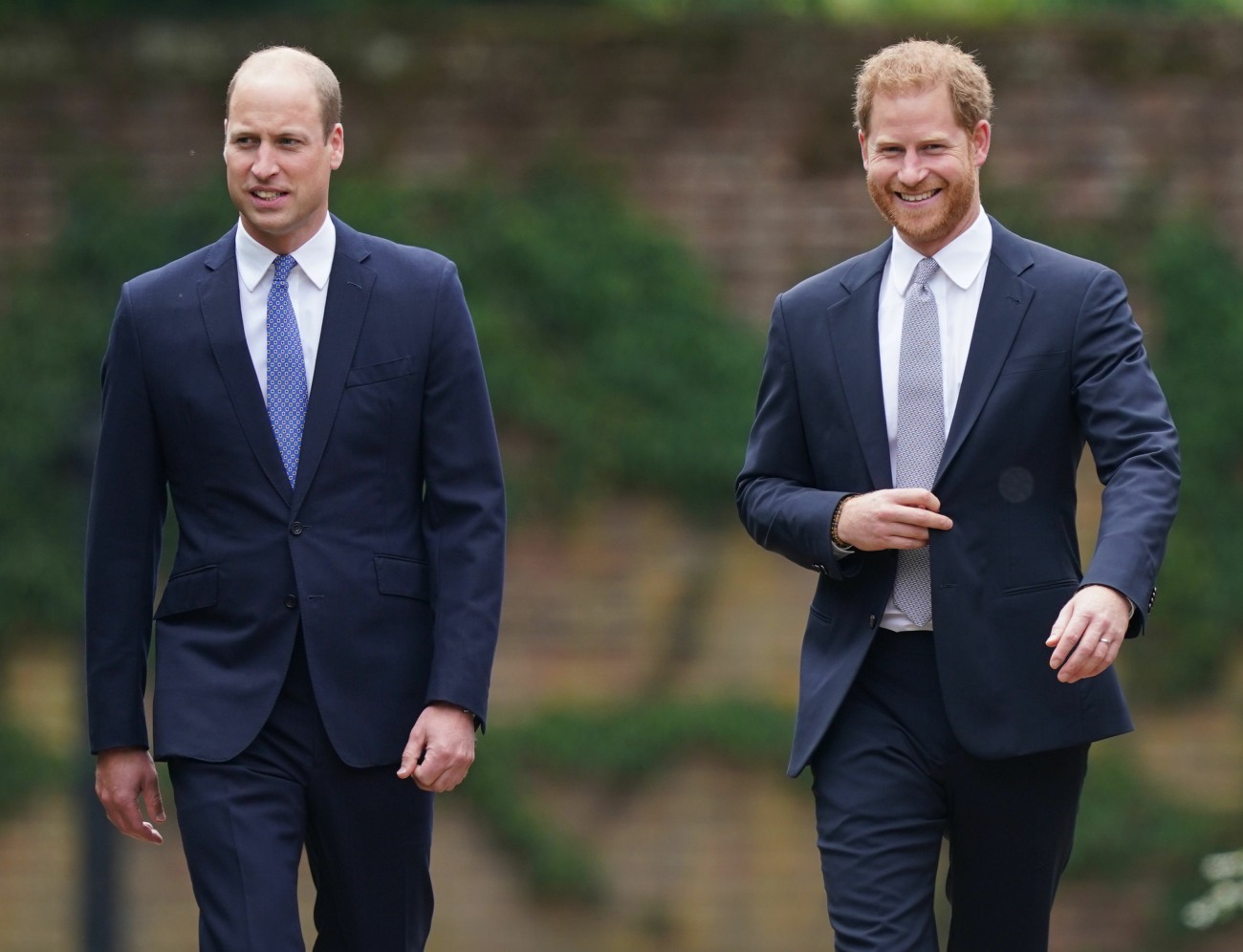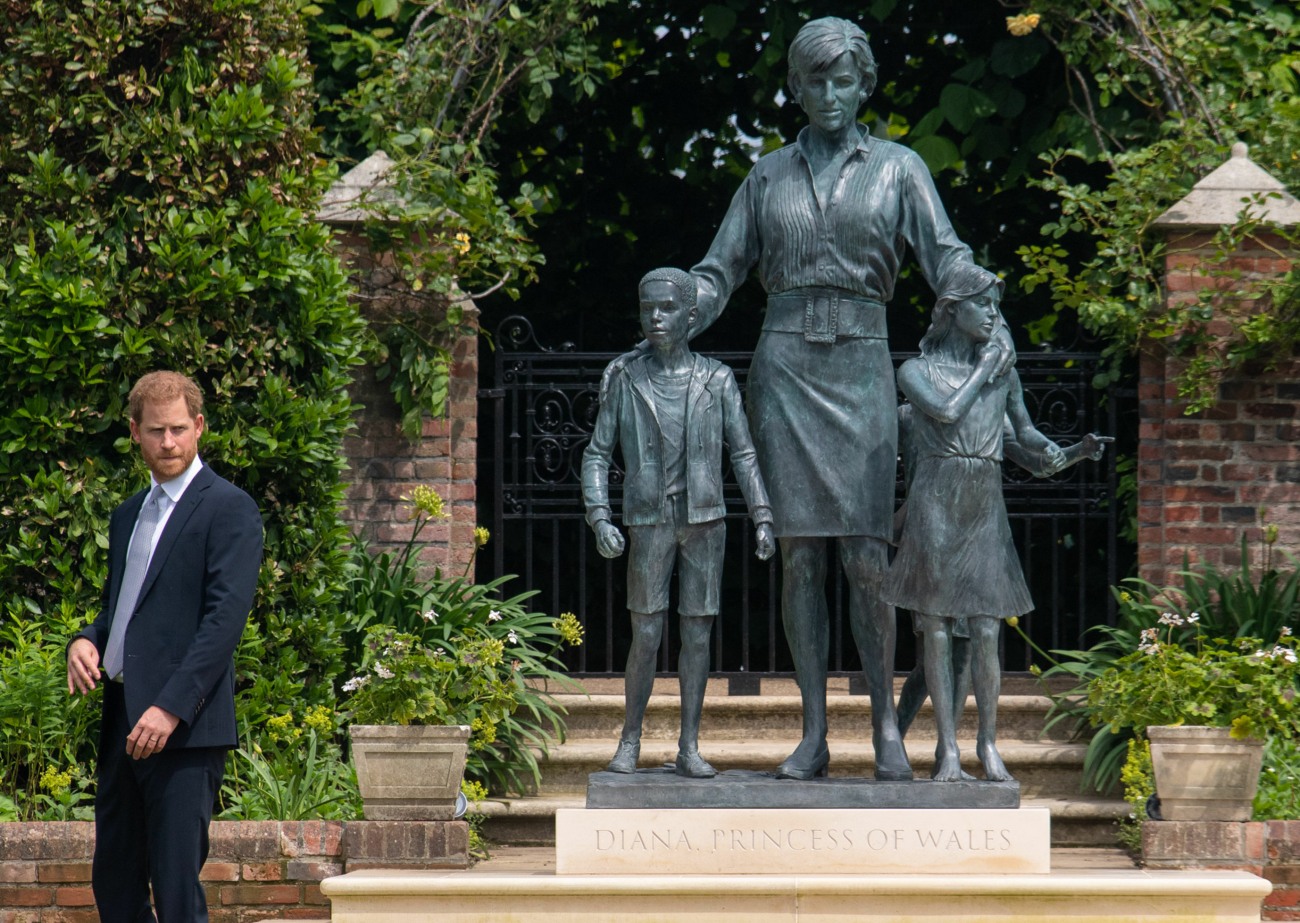 Photos courtesy of Avalon Red.
Source: Read Full Article