Michael B. Jordan is back in a new film, Without Remorse, based on a novel of the same name by Tom Clancy. In the movie, he plays John Kelly, a U.S. Navy SEAL who looks for revenge after his pregnant wife and unit members are killed by hitmen.
Even though Jordan still has his famed, superhuman physique in the movie, his body hasn't been looking that way in recent months.
The Creed actor recently admitted that he hasn't been too focused on staying fit during the last few months of the pandemic.
Michael B. Jordan has gotten a bit out of shape during the pandemic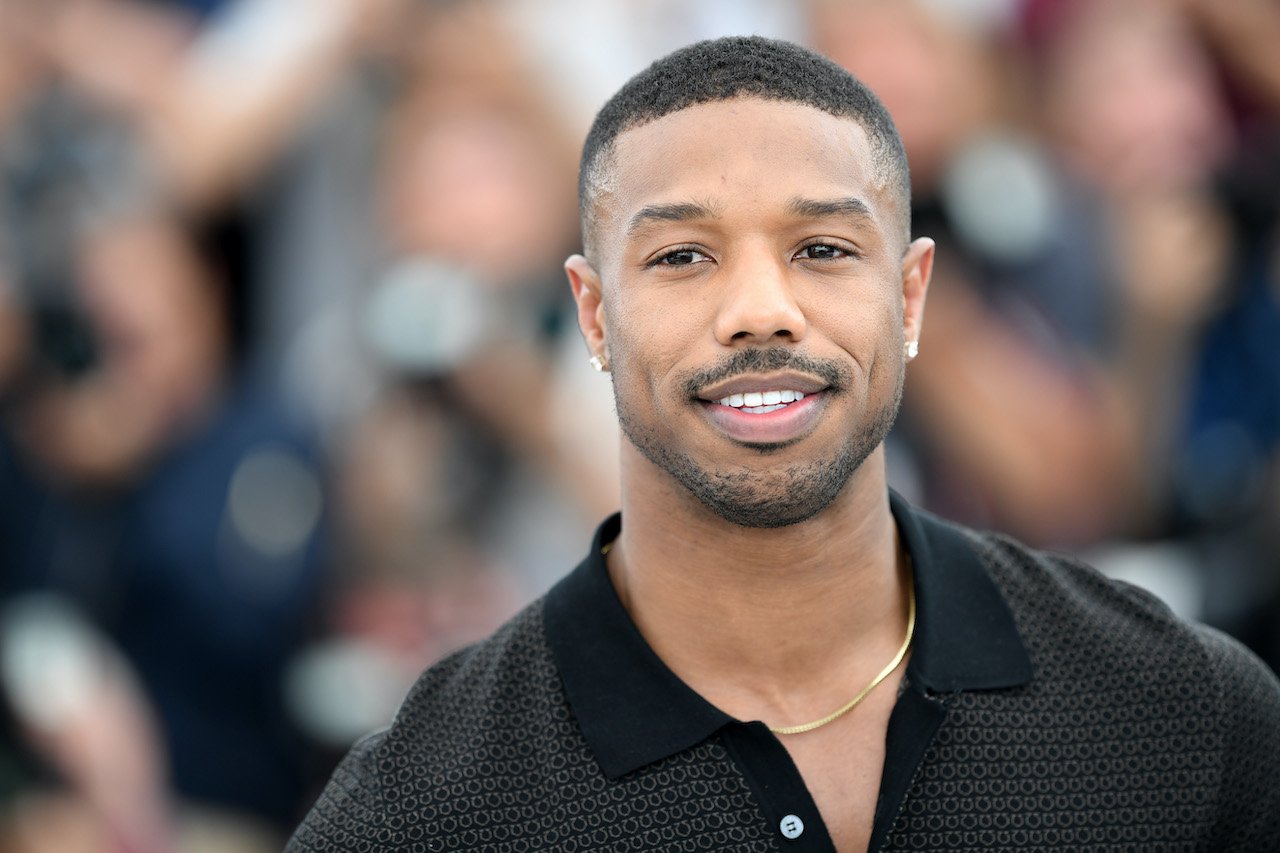 Jordan spoke about his diet and fitness during a recent interview with Trevor Noah. According to Jordan, he hasn't been watching his diet too closely as of late. 
"I just was about to eat some strawberry doughnuts, so I do. I do eat. I do eat a lot," Jordan said. "I've actually let myself go in recent months. It's been pretty bad. Quarantine has taken its toll on this body.
He's got the discipline to get back into shape quickly, if necessary
Jordan was quick to note that even though he's lost some of his impressive physique in recent months, he knows he'll be able to get right back into shape when the time comes.
"I mean, whenever I gotta lock in and actually transform my body for a role, it's… You know, I can get the job done," Jordan said. "Creed 3 is coming up, so I'ma have to change it pretty soon."
When Noah asked him what it would feel like to work out with Jordan, Jordan laughed and gave a scary response.
"You're gonna feel… The first couple of days, you're gonna feel death, but then after that, you're gonna feel great," Jordan said. "You're gonna feel good. You're gonna look even better, which is f*cking hard to do. But we're gonna feel great."
Michael B. Jordan had an intense workout plan for 'Without Remorse
One thing fans of Jordan might notice is that his build looks slightly different in Without Remorse than it does in other films such as Creed. Jordan explained why he and his trainer, Corey Calliet, changed his body for the role during an interview with Entertainment Tonight. 
"Me and Corey, we really try to train for the role," Jordan said. "So depending on what type of character I'm playing, we kind of let that dictate how we train a little bit so we're not looking the same in every role."
Jordan revealed that his training regimen for Without Remorse focused primarily on military training, which yielded different results for his body.
"I think for John Kelly, more military training, more close quarter combat training, wearing the tactical vest and the boots, and the fatigues and gear as we train on certain elements" Jordan said. "So I start to adapt to the type of physique that Kelly would have. Obviously, the weight training is still there, endurance is still there, but in this project there's a lot of water stunts and training. So being able to do deep sea military diving training and understand how to be safe in stressful underwater situations, that was a lot of the workout."
Source: Read Full Article