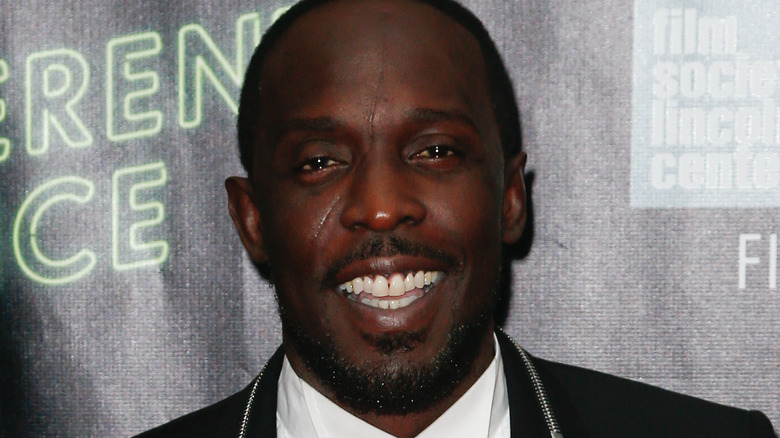 Debby Wong/Shutterstock
By Sam Ramsden/Sept. 6, 2021 6:53 pm EDT
On Monday, September 6, 2021, actor Michael K. Williams was tragically found dead in his New York City apartment at the age of 54. News of his death was confirmed by the actor's longtime representative, Marianna Shafran, who told The Hollywood Reporter, "It is with deep sorrow that the family announces the passing of Emmy nominated actor Michael Kenneth Williams. They ask for your privacy while grieving this insurmountable loss." 
At the time of writing, no official cause of death has been disclosed. Throughout his career, Williams was best known for his portrayal of Omar Little in HBO's "The Wire" and for his many other notable performances in TV shows, such as "Boardwalk Empire" (via Celebrity Net Worth). Williams also costarred in "The Night Of," a role for which he earned an Emmy nomination. And behind the camera, he was an executive producer and created his own production company, Freedome Productions.
Michael K. Williams' had a lengthy and lucrative career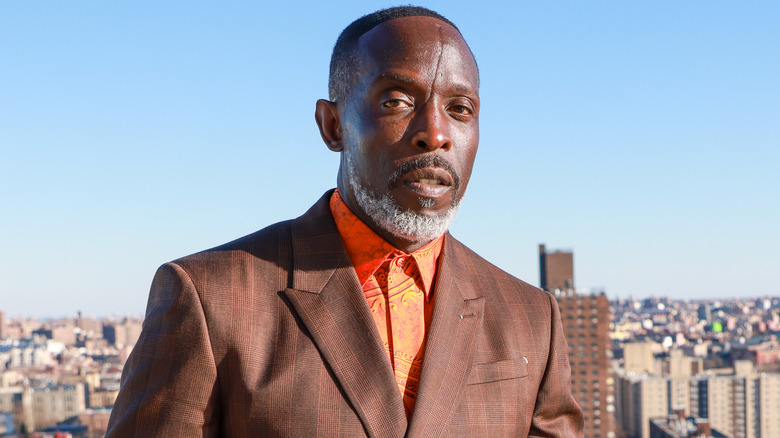 Per The Hollywood Reporter, Williams was born in Brooklyn on November 22, 1966. He was raised in the Vanderveer housing projects in East Flatbush, Brooklyn, and later attended George Westinghouse Career and Technical Education High School. Although known for his acting skills, Williams enjoyed success in street dancing and worked on the tours of some of the world's biggest recording artists, including George Michael and Madonna.
He eventually pursued a career in acting with the National Black Theatre in New York City and made his big-screen debut in the 1996 film "Bullet." Later in his career, Williams earned a string of guest roles on popular shows such as "The Sopranos" and "Alias," and eventually landed a major role in HBO's "The Wire" in 2002.  At the time of his death, the actor had amassed an estimated net worth of $5 million.
"We are devastated to learn of the passing of Michael Kenneth Williams, a member of the HBO family for more than 20 years," HBO said in a statement. "While the world is aware of his immense talents as an artist, we knew Michael as a dear friend who was beloved by all who had the privilege to work with him. We send our deepest condolences to his family for this immeasurable loss," the statement concluded (via Sky News). Speaking on Twitter, William's "The Wire" co-star, Wendell Pierce, also paid tribute to the actor, writing, "The depth of my love for this brother, can only be matched by the depth of my pain learning of his loss."
Source: Read Full Article