https://www.instagram.com/p/CQGrqsvn768/
A post shared by Thomas Connelly, DDS (@connellydds)
I have a weird affection for Post Malone. His music is, dare I say, very good. His persona is different than typical rap/pop stars too. He has a small entourage, but he mostly seems content with being by himself in his big Utah spread, where he drinks a lot and sees UFOs. Still, the dude knows how to party and he seems like he would be a lot of fun. The dude doesn't know much about dental care though. He just spent $1.6 million to get diamond-encrusted fang veneers.
Congratulations are in order for Post Malone, who just spent $1.6 million on a brand-new smile. The 25-year-old rapper is no stranger to body modification; much of his skin, including his famous face, is covered in tattoos (almost 80 different designs, to be precise). Now, Malone has made over his mouth with help from "The Father of Diamond Dentistry," Dr. Thomas Connelly.

"Post Malone completed his $1,600,000 smile reconstruction last weekend !!," the dentist captioned a black-and-white portrait of Malone clenching a cigarette between his new pearly whites. "With a smile that shows off natural Porcelain Veneer work framed with 2 Diamond Fangs with a total weight of 12 Carats, Post Malone literally has $1 million smile!!!"

Dr. Connelly added that the project was a collaboration between himself and cosmetic dentist Naoki Hayashi, a team of gem cutters at Bichachi Diamonds and the bling experts at Angel City Jewelers.

"Post Malone's epic ICE smile has set a new precedent in the music world of who has the most 'Drip,'" he wrote.
[From Page Six]
Dr. Connelly is doing too much. And surely those diamonds are not big enough or high-quality enough to cost upwards of $1 million or $1.5 million. I wonder how much Dr. Connelly "charged" Post Malone for that mess. Besides all that, I just don't get how anyone can stand to have diamonds in their mouth – wouldn't you cut up the inside of your mouth? Ew. And what if you're eating something messy? Imagine trying to clean brownie batter off of your diamond teeth.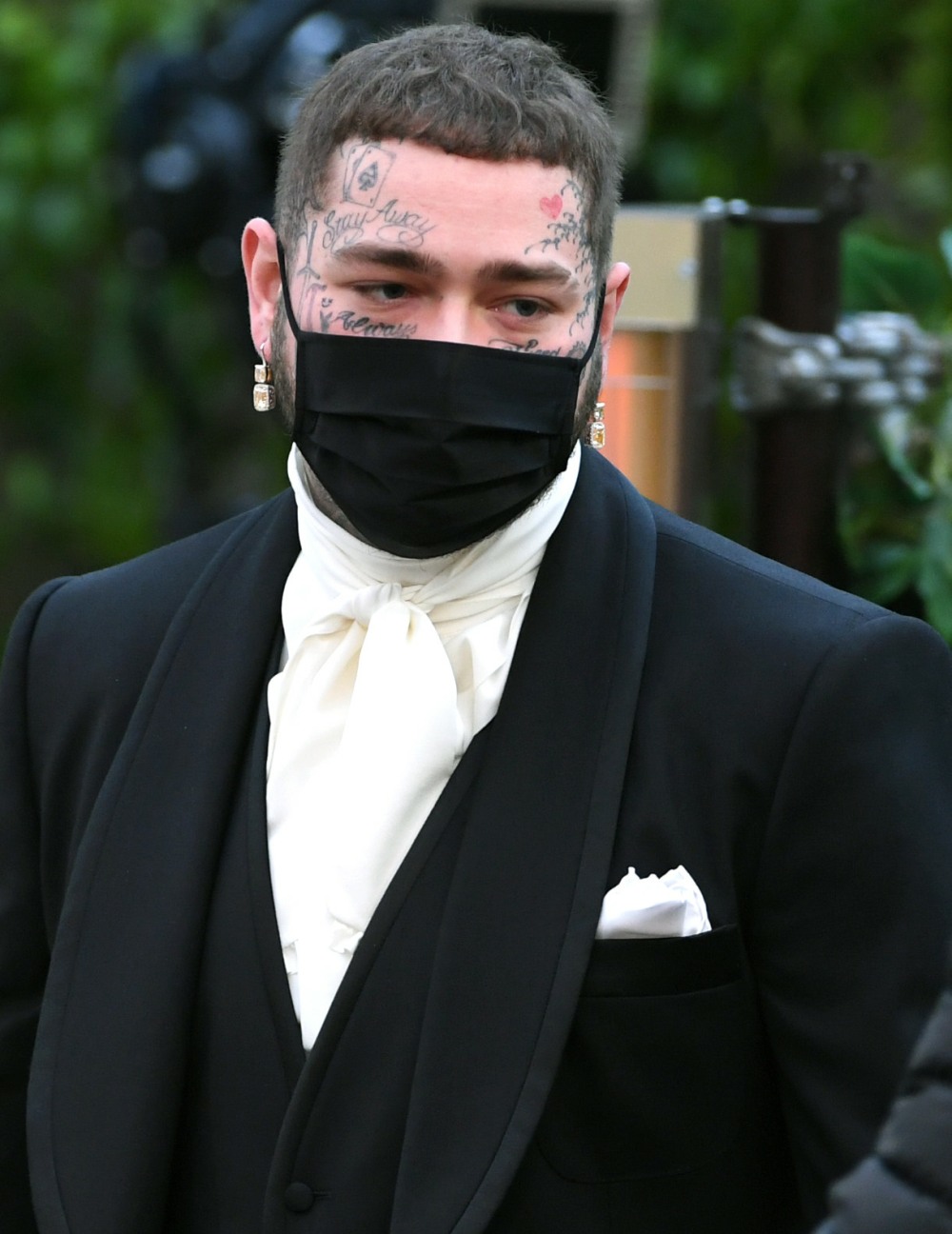 Photos courtesy of Avalon Red, IG.
Source: Read Full Article