Some of these famous mom were trying to protect their children from the pressure of the fashion industry while others have trained their kids in modelling since they were little.
AceShowbiz – Having experienced first hand the pressure of the industry that sometimes can be too much, some celebrities don't want their children to plunge into the same business. But apple doesn't fall far from the tree. No matter how hard they try to keep them away from pursuing the same path of career, no one can't deny the natural talent running in their veins.
That's what has happened to a number of supermodels whose children are following in their footsteps. While some have spoken up about keeping their kids out of the public eye before their interest in modelling showed, they ultimately succumbed to their children's ambition and strong desire.
With the rising number of the latest generation in the modelling industry, here are some of young models whose parents were leading names and icons in the business decades earlier.
1. Cindy Crawford – Kaia Gerber, Presley Gerber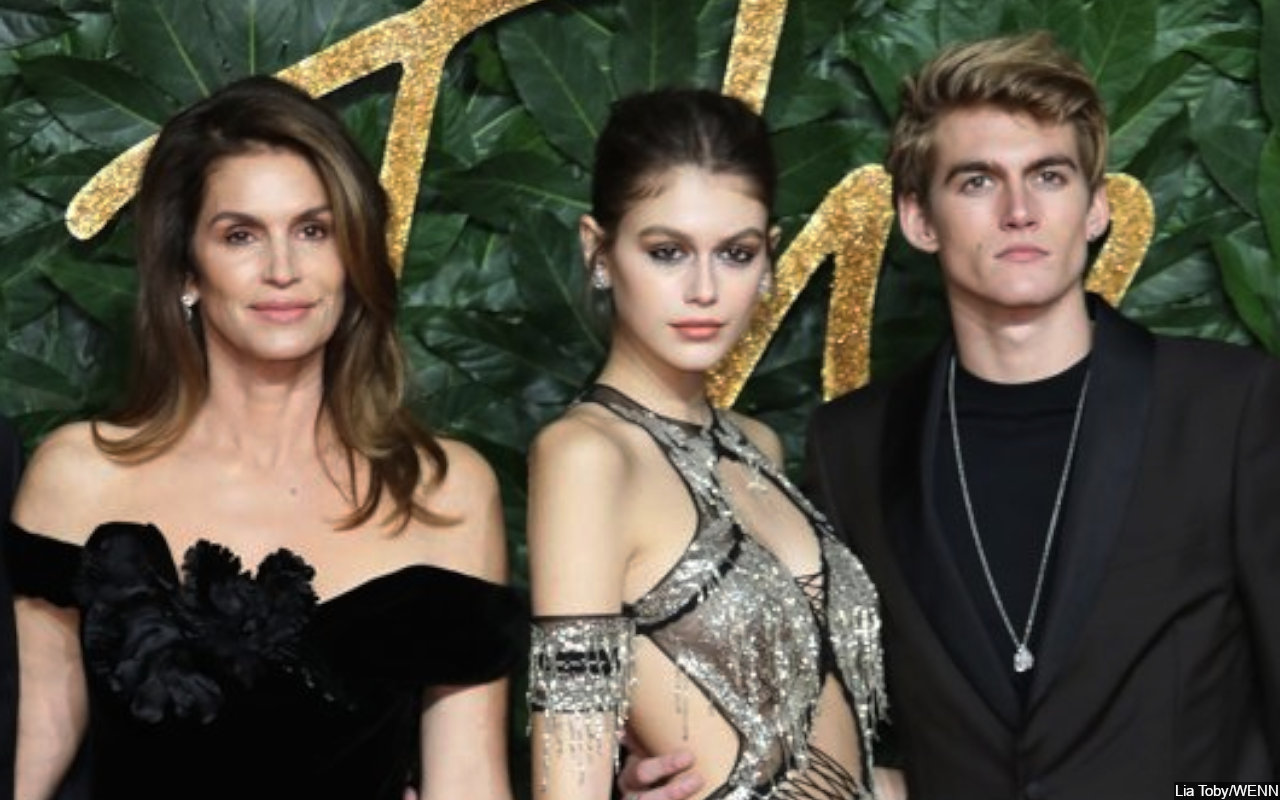 During the 1980 and 1990s, Cindy Crawford was among the elite mix known as "The Big Five" along with Naomi Campbell, Linda Evangelista, Claudia Schiffer, Christy Turlington and later, Stephanie Seymour. Quitting full-time modelling in 2000, she is now succeeded by her two children, Kaia Gerber and Presley Gerber, whom she shares with husband and former model Rande Gerber.
Kaia landed her first modelling gig at 10 years old, but she couldn't work on the runway until she was 16 and Cindy couldn't be happier for that. "There are laws about that. After that, I couldn't really hold her back," the mother of two said. Kaia has since worked with brands like Calvin Klein, Marc Jacobs, Saint Laurent and Versace. Her son Presley, meanwhile, started later when he was 16 and later joined his sister as the face of Calvin Klein Jeans' global advertising campaign in 2018.
2. Christie Brinkley – Sailor Brinkley Cook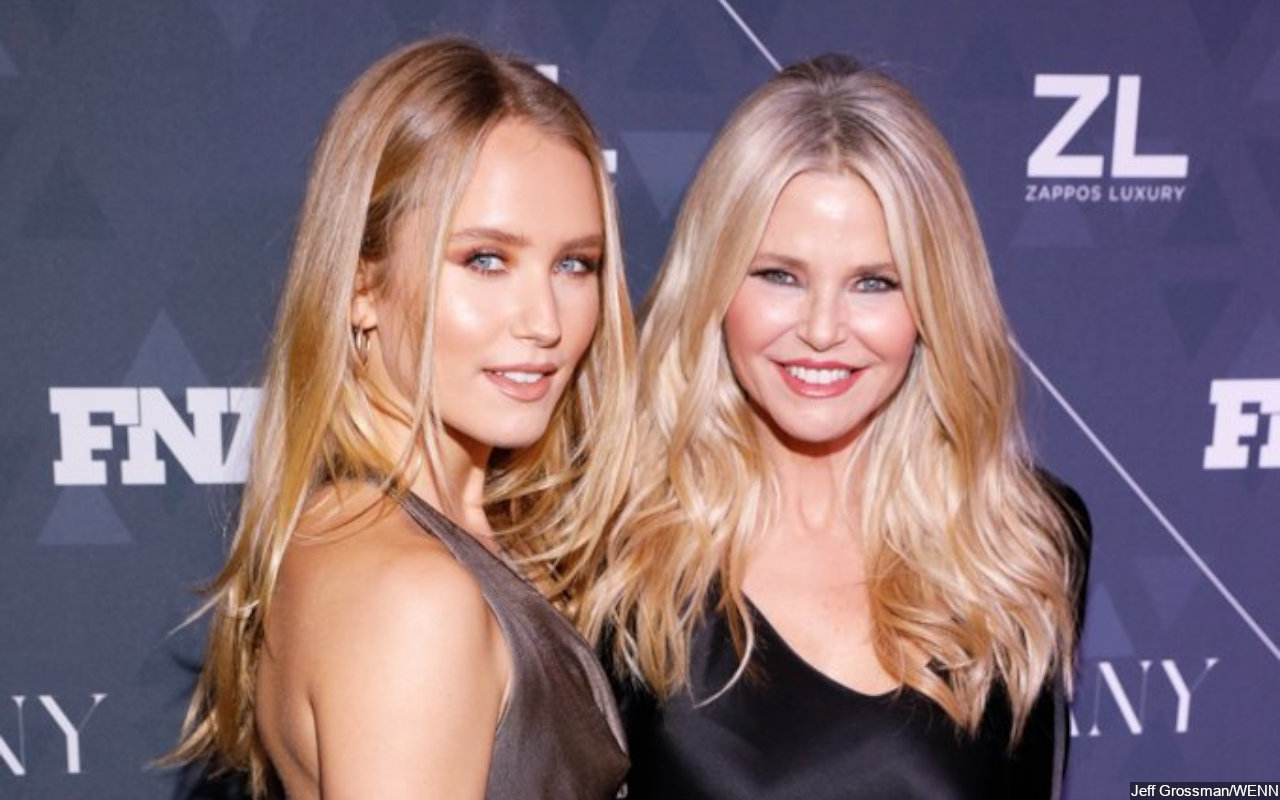 Christie Brinkley was a standout in the modelling game, thanks largely in part to her Sports Illustrated gigs. Discovered by a photographer in Paris when she was an aspiring artist, she graced the cover of the magazine for three years in a row from 1979 until 1981.
Who'd guess that more than thirty years later she would return to SI to pose alongside her daughters Sailor Brinkley Cook and Alexa Ray Joel. While Alexa inherited her father Billy Joel's talent as a musician, Sailor shares her mother's interest in modelling. "I grew up looking at these photos of my mom, never thinking that I would ever be able to do that," Sailor once told PEOPLE. She is indeed able and the mother-daughter duo even once teamed up on the runway at New York Fashion Week.
3. Pat Cleveland – Anna Cleveland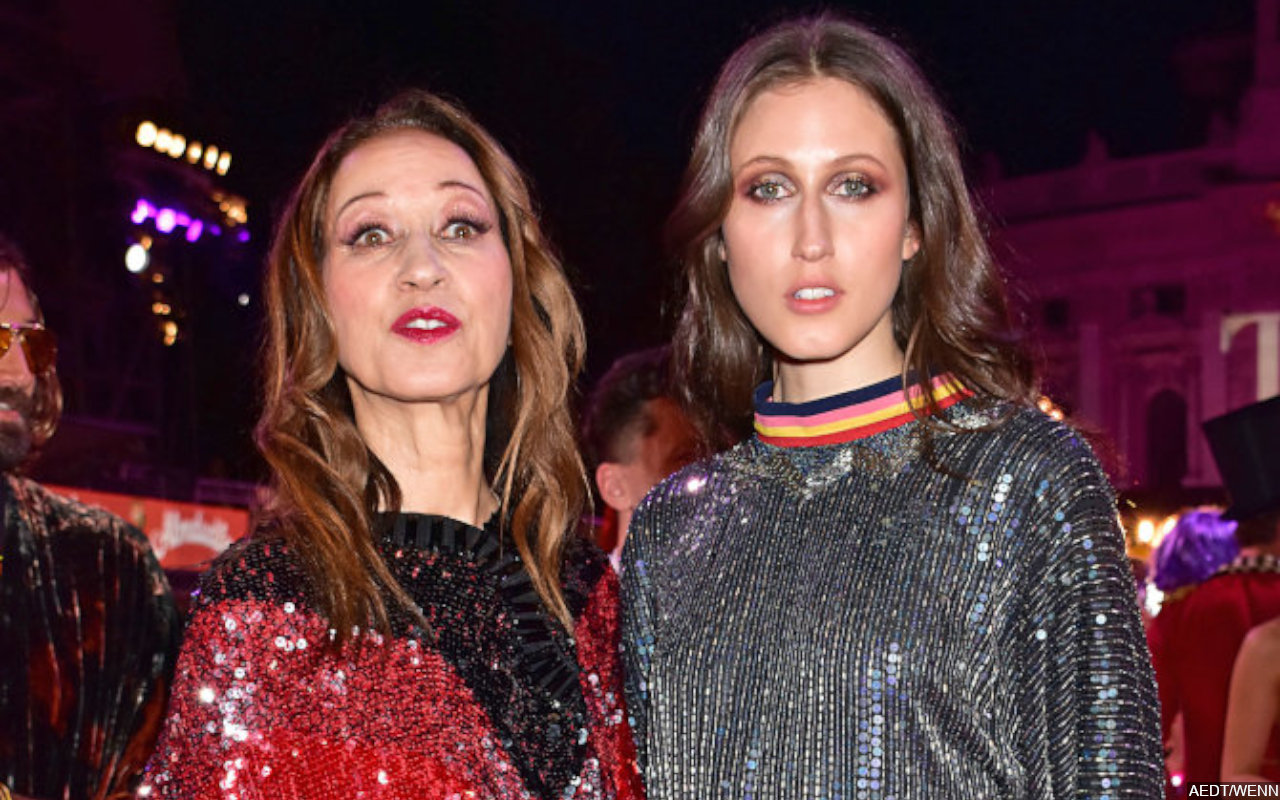 Pat Cleveland wasn't just a model. Signed to Wilhelmina Models at age 18, she was one of the first African-American models within the fashion industry to achieve prominence as a runway model and print model. Before the rise of campaign for racial equality in the U.S., Pat had fought for the rights of black models after experiencing racist attitudes.
Pat eventually paved the way for other black models after her, including her daughter Anna Cleveland, whom she shares with photographer Paul Van Ravenstein. The in-demand model signed with Next Management in 2015 and has walked the runway for brands like Chanel, Jean-Paul Gaultier and Marc Jacobs among others.
4. Elle Macpherson – Flynn Alexander Busson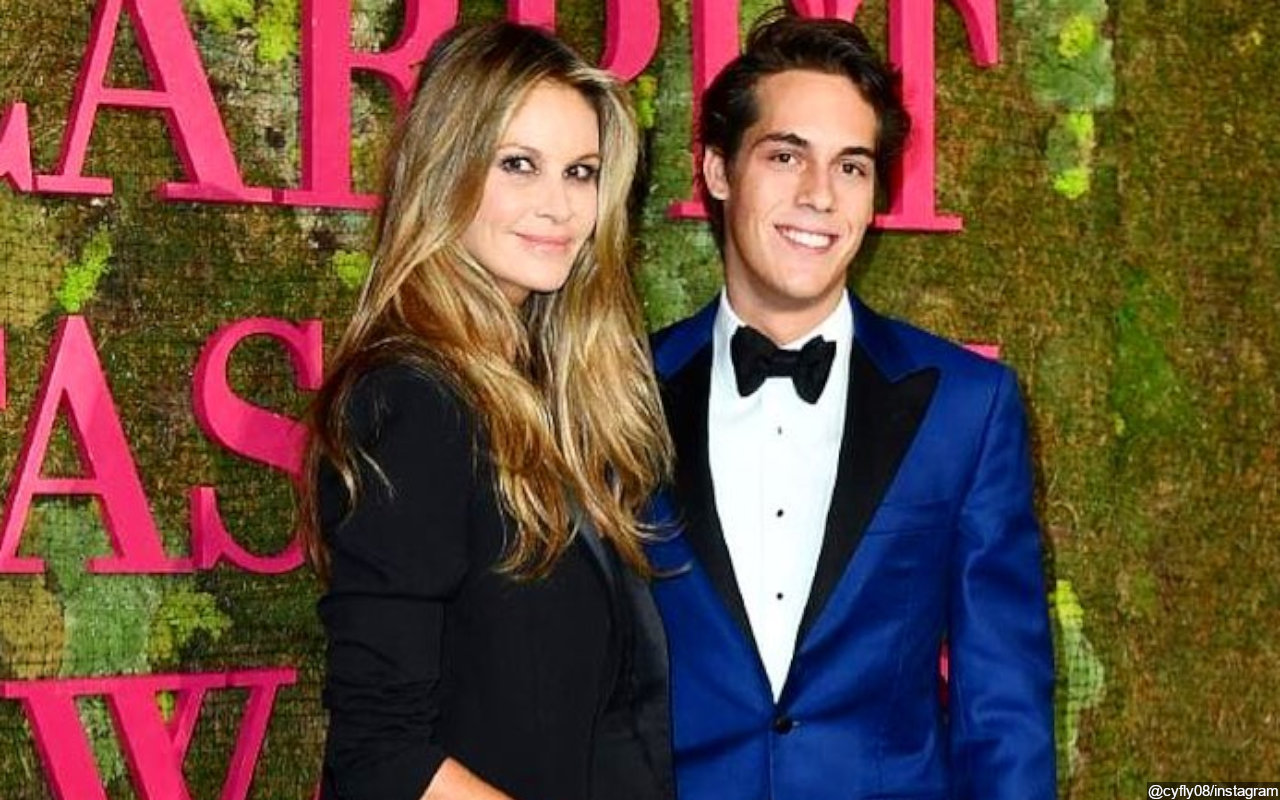 Starting modelling to fund her law study, Elle Macpherson ended up choosing the career that worked a lot in her favor. After debuting in 1982, she quickly rose as a high-profile image in the industry and gained more exposure with her record five cover appearances for the Sports Illustrated Swimsuit Issue, leading to her nickname "The Body", coined by Time in 1989.
Sharing two sons, Flynn Alexander and Aurelius Cy, with her former boyfriend Arpad Busson, she kept her children out of the public eye, but that has changed with the presence of social media. Her eldest son Flynn is a budding Instagram influencer, who often documents his expensive hobbies and five-star holidays, with his over 26k followers. In 2019, he and his brother appeared on the cover of Vogue, the first time the mom has agreed to have her family photographed.
5. Kimora Lee Simmons – Aoki Lee Simmons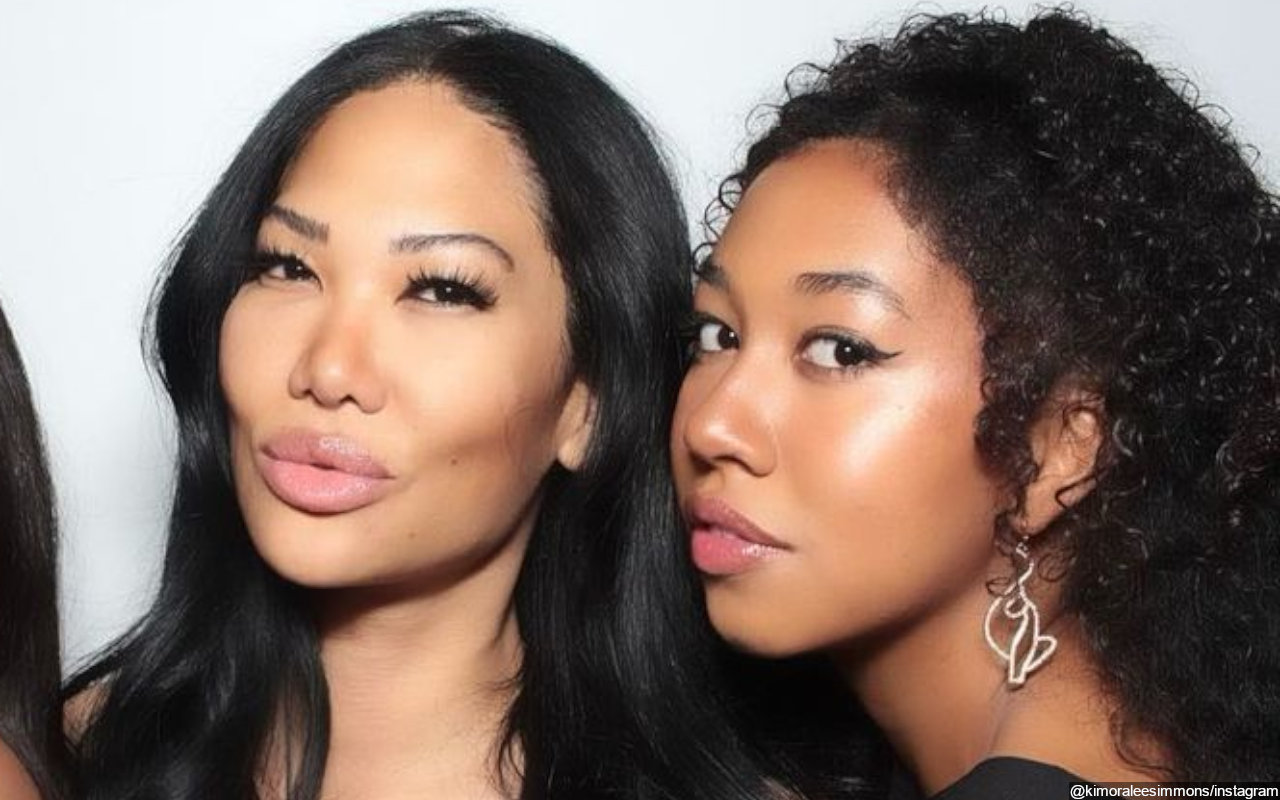 Unlike some other model moms, Kimora Lee Simmons had introduced her profession to her children, particularly her second daughter Aoki Lee Simmons, since she was a young girl. She took her now-18-year-old daughter on the runway, growing the little girl's dream to become a model like her. Once she reached the legal age, Aoki debuted professionally as a model by walking on the runway for Kirby Jean-Raymond.
As for Kimora herself, her journey as a model was a different story. Often teased because of her height, she was enrolled in a modelling class by her mother when she was 11 years old to boost her confidence. That led to her signing a contract with Chanel at age 13. Under the tutelage of Chanel designer Karl Lagerfeld, she paved the way for other mixed race models in the fashion world.
6. Brooke Shields – Grier Hammond Henchy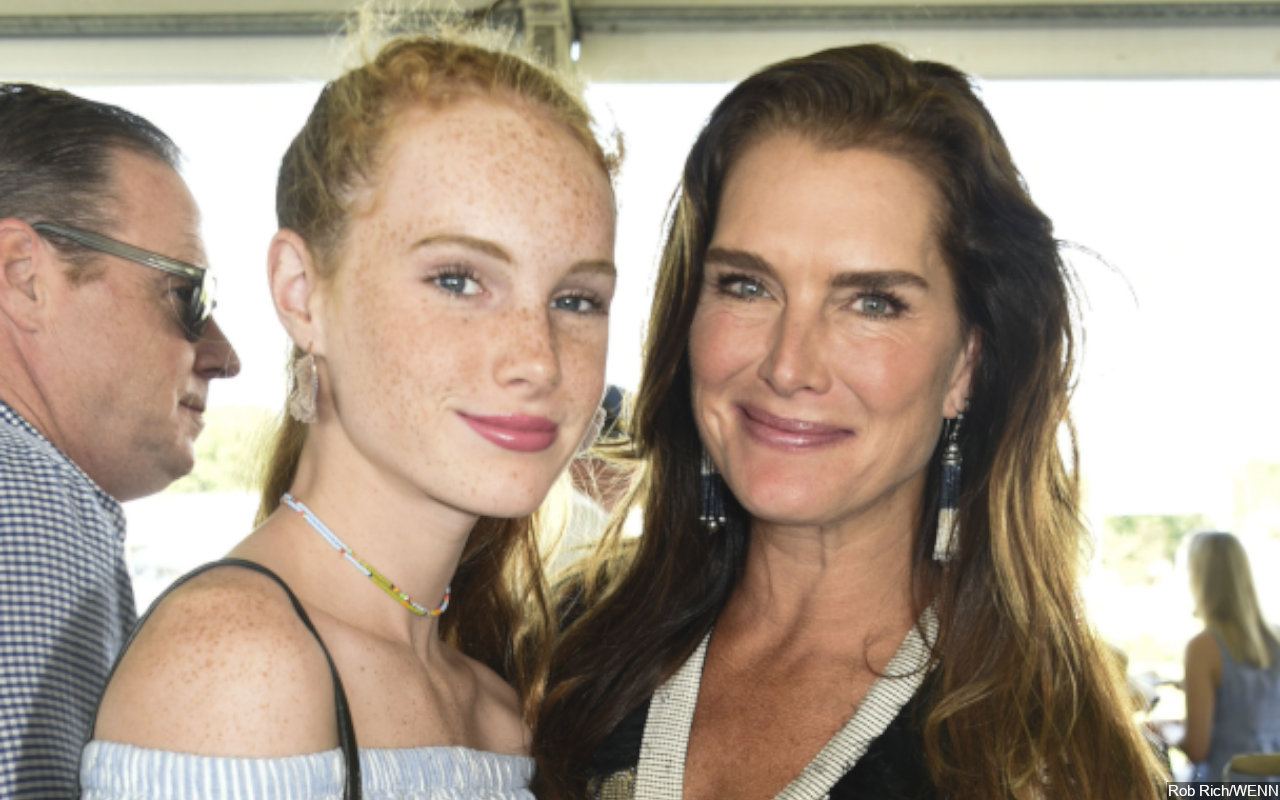 Brooke Shields' daughter Grier Hammond Henchy not only inherits her physical features, but also her passion in modeling. And while the mother of two started her career as a child model at only 11 months old, the "Blue Lagoon" actress would love to protect her kids from the same pressure as long as possible, despite noticing her younger daughter's interest in modeling.
"The younger one has sort of been hinting around, but you know what, I won't be the one pushing them into it," Brooke told The Post. "I think they need to really have as much of a conventional upbringing as you can in New York City, with kids their own age, and not be thrown into something with all the pressure." The 56-year-old added, "While I still have them under my roof, I think I'm going to keep them there!"
7. Vanessa Paradis – Lily-Rose Depp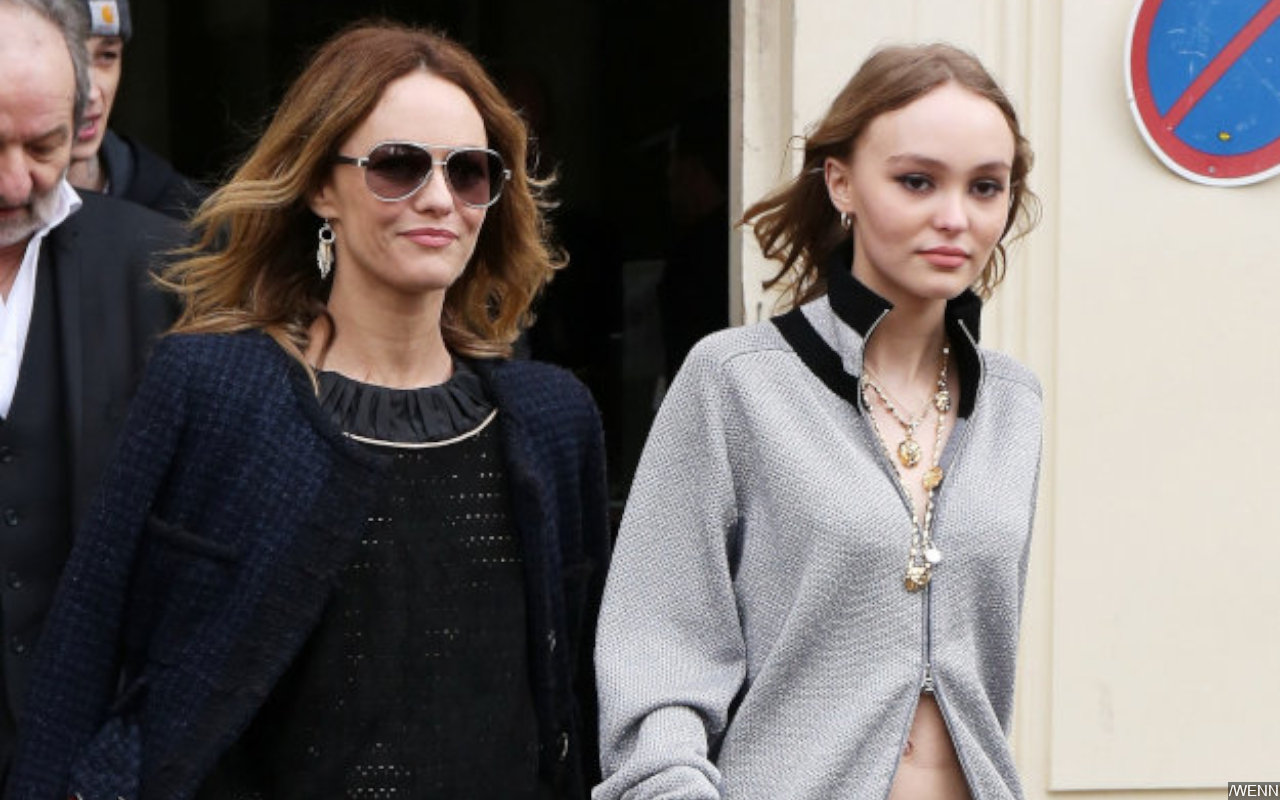 Lily-Rose Depp may be better known as the daughter of A-list actor Johnny Depp, but her mother Vanessa Paradis is also a notable celebrity. Starting as a musician and a film star before delving into fashion, the 48-year-old French beauty appeared on the cover of Vogue Paris in 1991 and became a Chanel ambassador in the same year.
Her daughter Lily-Rose, who bears a strike resemblance to her, is now following her path in modelling. Being scouted as a Chanel model at just 17, the 22-year-old has enjoyed success on the runway, on magazine covers like Vogue Paris, and in ads for Chanel No.5 L'Eau. Like her mom, she's also branching out in acting, starring in films like "A Faithful Man", "The King" and "Voyagers".
8. Heidi Klum – Leni Klum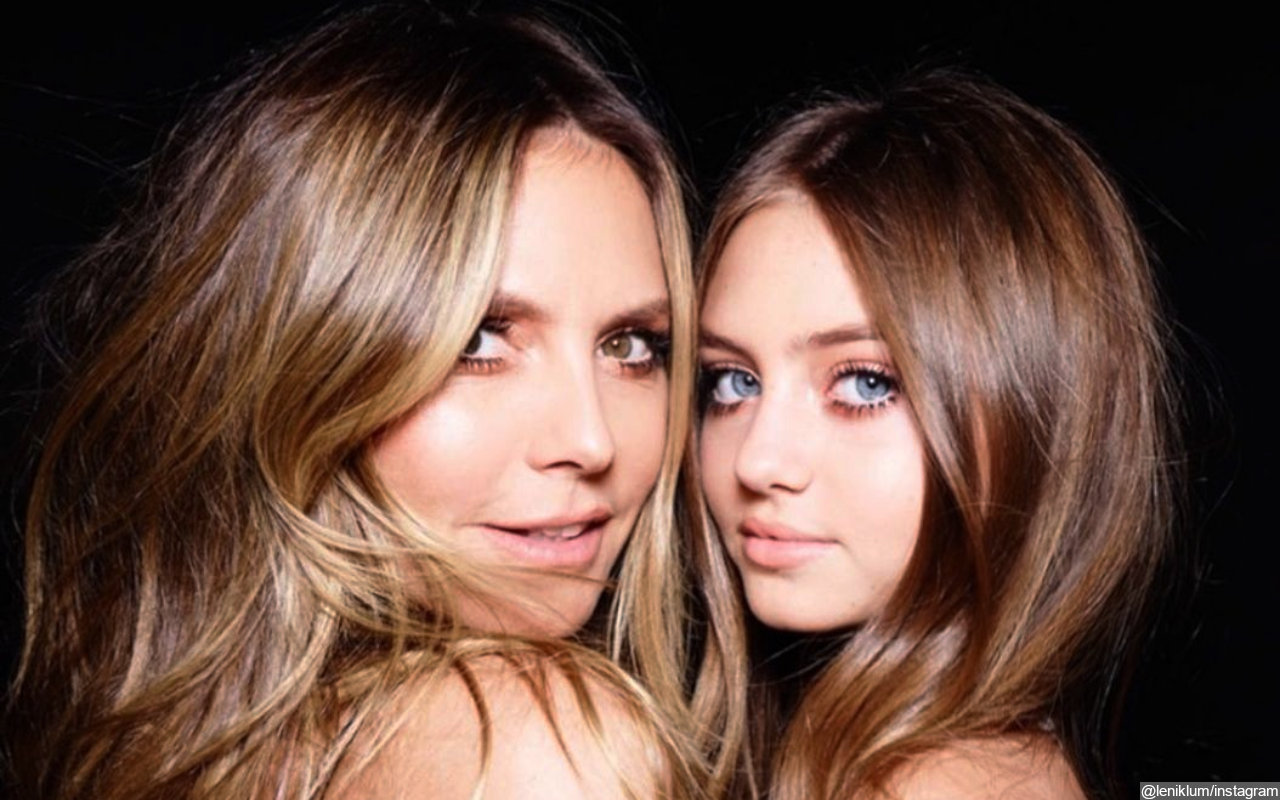 Heidi Klum is another mother who hoped that her daughter would've not entered the fashion industry too soon, but she finally realized that nothing can't stop the raging desire. Her daughter Leni Klum made her modeling debut at age 16 with her support, striking on the cover of Vogue Germany alongside the former "Project Runway" host in December 2020.
"I'm so proud of you. And not because you chose this path," Heidi wrote when celebrating their magazine cover. "I know that no matter which way you go, it will be your own." Leni, whose biological father is Italian businessman Flavio Briatore, later made her runway debut at Berlin Fashion Week in the following year and has since landed a number of gigs.
9. Kate Moss – Lila Grace Moss Hack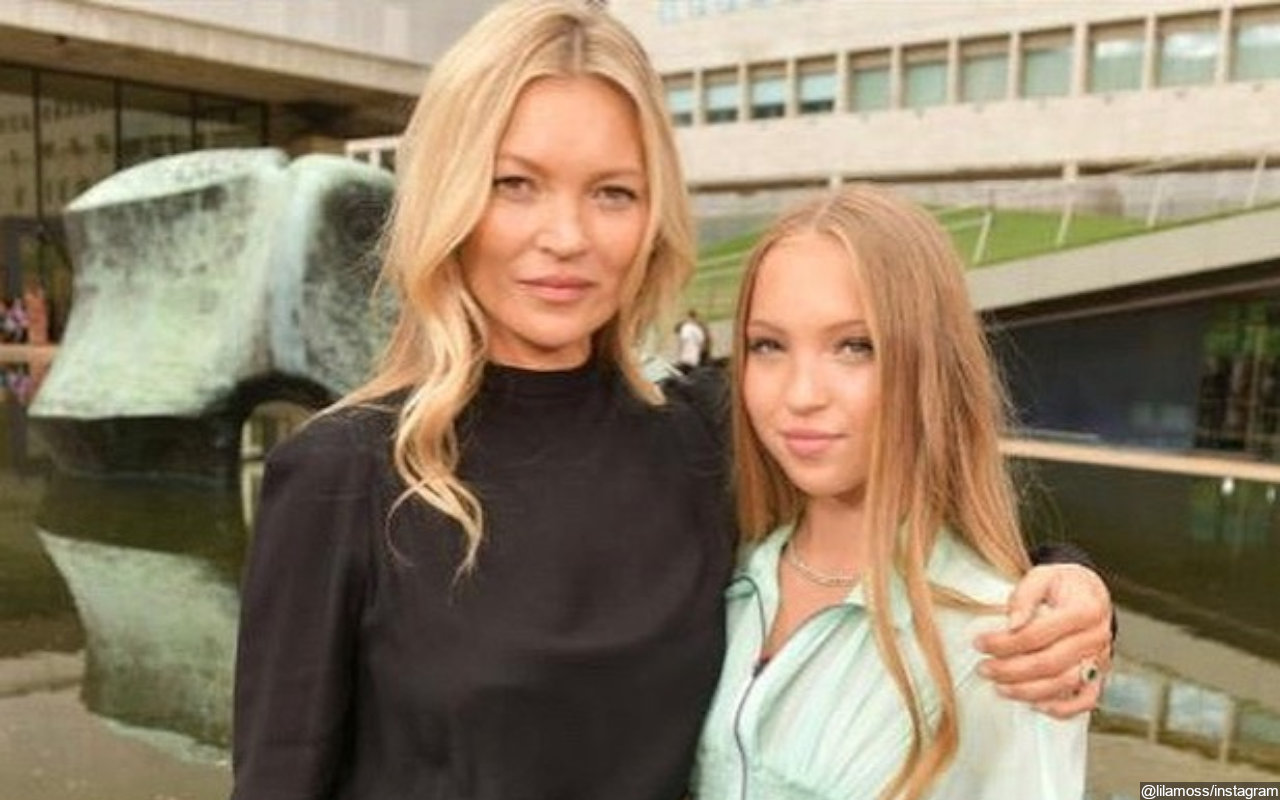 Arriving at the end of the "supermodel era," Kate Moss was a household name to those living in the 1990s. She was recruited as a model in 1988 at age 14 and was part of the heroin chic fashion trend, characterized by all traits associated with abuse of heroin or other drugs. Despite her scandalous lifestyle, her role in the fashion industry was acknowledged with a number of accolades for modelling.
Her daughter Lila Grace Moss Hack, whom she shares with Dazed & Confused editor Jefferson Hack, is naturally gifted with her famous parents' sense in fashion. She landed her first modeling job as the face of Marc Jacobs Beauty campaign at age 17 and made her runway debut in October 2020, opening and closing the catwalk at Miu Miu. She also teamed up with her mother for the Fendi Spring/Summer 2021 runway show during Paris Haute Couture Fashion Week.
10. Yolanda Hadid – Gigi, Bella and Anwar Hadid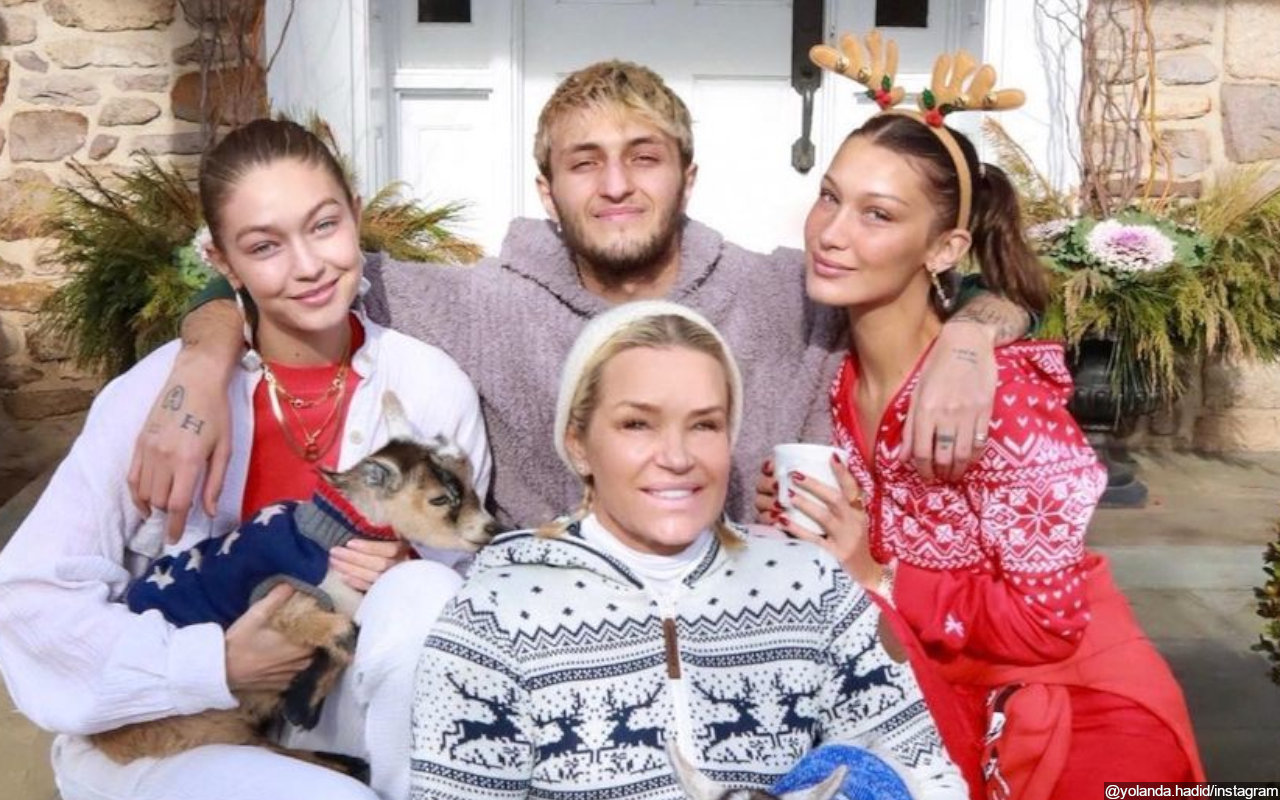 Yolanda Hadid passed on her modeling skills to all her three children, Gigi Hadid, Bella Hadid and Anwar Hadid, from her first marriage to real estate developer Mohamed Hadid. Not one who prevented her children from entering the showbiz, the Dutch-American model-turned-TV personality trained her kids in what it took to be a model first hand, including tagging along to photoshoots and monitoring their diets.
Signed to the same agency, IMG Models, both Gigi and Bella rose to prominence in the 2010s and quickly became fashion royalty. The former made her debut at the Victoria's Secret Fashion Show in 2015, while her younger sister was voted "Model of the Year" in 2016 by industry professionals for Models.com. Their brother Anwar, who is also signed with IMG Models, made his modeling debut later in 2015, but has since done photo shoots for magazines such as VMAN and Paper magazine.
Source: Read Full Article