The queen doesn't seem to be shy when it comes to sharing her opinion, that's for sure! 
While it's unclear just how much say Queen Elizabeth has had in choosing names for her grandchildren and her great-grandchildren, there have been quite a few rumors surrounding whether or not she approved the name that Prince Harry and Meghan Markle chose for their newborn daughter. A report by BBC News claims that the queen was not asked about the name Lilibet Diana despite the name being a family nickname and thought to be extremely personal. Meanwhile, Harry and Meghan have fired back against those claims, according to Vanity Fair.
Generally speaking, most royal family members receive traditional names that hold great meaning, according to People magazine. Many of these names, such as George, have been in the royal family for decades. However, there is one name in particular that may not have come to be if it wasn't for the queen's influence. Keep reading to find out which of the queen's descendants' names may have actually been changed because of the queen.
Princess Beatrice may have been named Annabel if not for the queen's input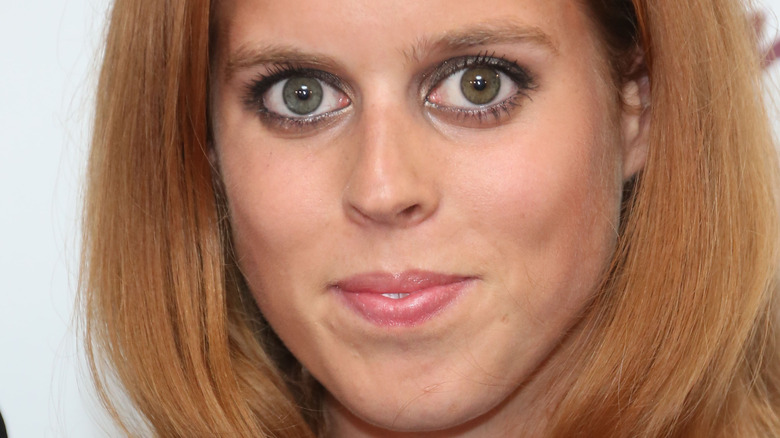 When Prince Andrew and Sarah Ferguson told Queen Elizabeth the name that they had chosen for their baby girl, the queen apparently wasn't thrilled, according to The Sun. Evidently, Andrew and Sarah had chosen the name Annabel for their newborn, but the queen wasn't a fan. The reason that the queen didn't like the name Annabel? She thought it sounded too "yuppie," according to the outlet. The couple then came up with the name Victoria, but the queen reportedly didn't like that either. "While the royal couple deliberated over an acceptable selection, their daughter went unnamed for 11 days. In the end, it was the Queen herself who offered up Beatrice, during the royal family's get-together at her Scottish estate of Balmoral. Beatrice was eventually given the full name of Beatrice Elizabeth Mary, with her middle names being a nod to her grandmother and great-grandmother," The Sun reports.
Meanwhile, Beatrice is expecting her first child later this year, according to People magazine. The queen was said to be "delighted" with the news, though it's unclear whether or not the queen will be consulted about the name that Beatrice and her husband, Edoardo Mapelli Mozzi, choose for their newborn. According to Express, Beatrice and Edoardo will choose a name from a "small pool" of royal names.
Source: Read Full Article