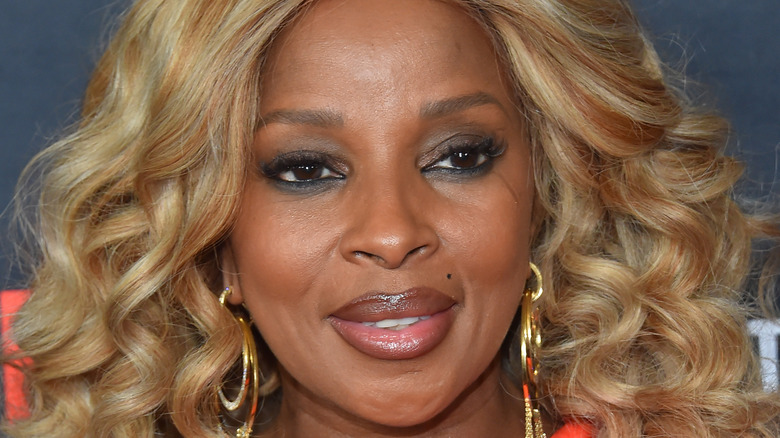 Earlier this month, Amazon Studios released the trailer for R&B singer Mary J. Blige's latest project — a documentary called "Mary J. Blige's My Life." The new documentary, which is set to premiere on Amazon Prime on June 25, reveals the difficult circumstances Blige dealt with in her childhood and early life that eventually inspired the content in her seminal 1994 album, "My Life" (via New York Daily News). 
Though the album was a triple-platinum success, its subject matter is rather dark. In the trailer for the documentary, Blige also admits to experiencing serious depression during this point in her life. "'My Life' is probably my darkest album at one of my darkest times I had," Blige says in the trailer, according to the New York Daily News. "Most of the times, I was just depressed and didn't want to live."
Before becoming an award-winning musician, Blige struggled to maintain a happy and healthy life in the streets of Yonkers as a child. "What made it hard was the environment," Blige told People. "It was a lot of people hurting — trying to survive and the environment was just terrible. That's all I can say. Everybody did what they had to do to survive." 
Mary J. Blige struggled to overcome many devastating obstacles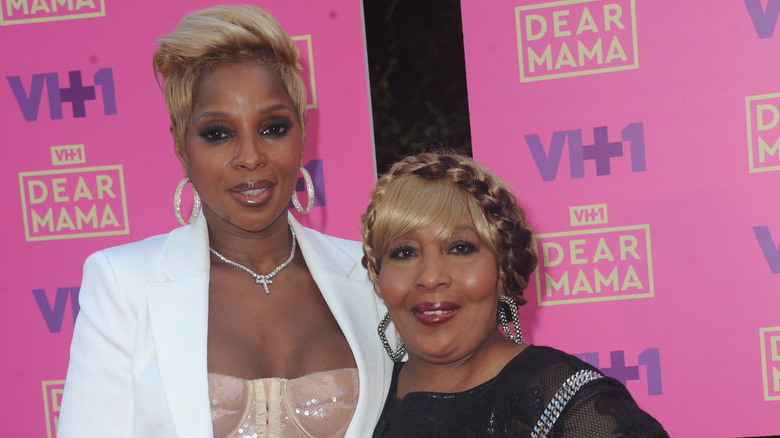 The troubles in Mary J. Blige's life came at a very early age. Blige's father, Thomas Blige, left the family when she was only four years old (via Biography). During Blige's earliest years, she often struggled to cope with her mother's alcoholism and her father's consistent abuse toward her mom. At five years old, Blige and her mother, Cora, moved into the Schlobohm Houses, a public housing project in Yonkers, to escape the abuse from her father. Though they left to escape the abuse at home, the pair encountered a different sort of trauma at the housing project. "I'd hear women screaming and running down the halls from guys beating up on them," Blige said, according to Biography. "People chased us with weapons. I never saw a woman there who wasn't abused. It was a dangerous place."
During this turbulent time in her early life, Blige revealed to VH1's "Behind the Music" that she was also being sexually assaulted by a family friend (via New York Daily News). The shame that she felt after the molestation, which occurred when she was just five years old, led her to make poor choices as a teenager. "That thing followed me all my life," she said. "The shame of thinking my molestation was my fault — it led me to believe I wasn't worth anything." 
Blige tried to escape though sex and substance abuse. "I ended up becoming my environment," she told Parade in 2007 (via New York Daily News). "It was bigger than me. I had no self-respect. I hated myself. I thought I was ugly. Alcohol, sex, drugs — I'd do whatever it took to feel better."
Eventually, Mary J. Blige turned her life around. She got sober, learned to love herself, found peace — and along the way became one of the most successful musicians of all time.
If you or anyone you know has been a victim of sexual assault, help is available. Visit the Rape, Abuse & Incest National Network website or contact RAINN's National Helpline at 1-800-656-HOPE (4673).
If you or anyone you know is struggling with addiction issues, help is available. Visit the Substance Abuse and Mental Health Services Administration website or contact SAMHSA's National Helpline at 1-800-662-HELP (4357).
Source: Read Full Article