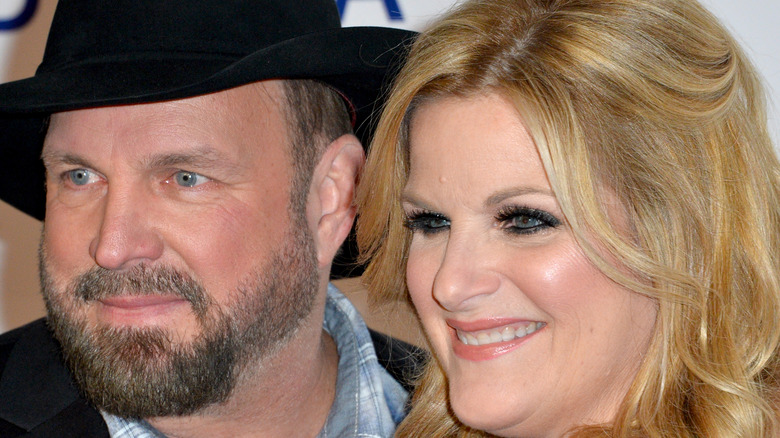 We know Trisha Yearwood and Garth Brooks love one another — a lot. In fact, when the singer recently got COVID-19, Brooks did not want to leave his wife, and therefore, did not quarantine away from Yearwood (via Taste of Country). Meanwhile, it's well known that Brooks calls the "Trisha's Southern Cooking" star "Queen" (via Southern Living). They like each other so much, they have even toured together multiple times.
Given the country couple's strong bond, it may not come as a surprise that they are talking about collaborating on a new project together. Exactly what the project is, however, may shock some of their most devoted fans.
First, here's a hint as to what the project is: Remember when Yearwood and Brooks guest hosted for "The Ellen DeGeneres Show" last month (via Outsider)? Well, maybe they enjoyed the role so much, they want to do it more often.
Trisha Yearwood and Garth Brooks would consider having their own talk show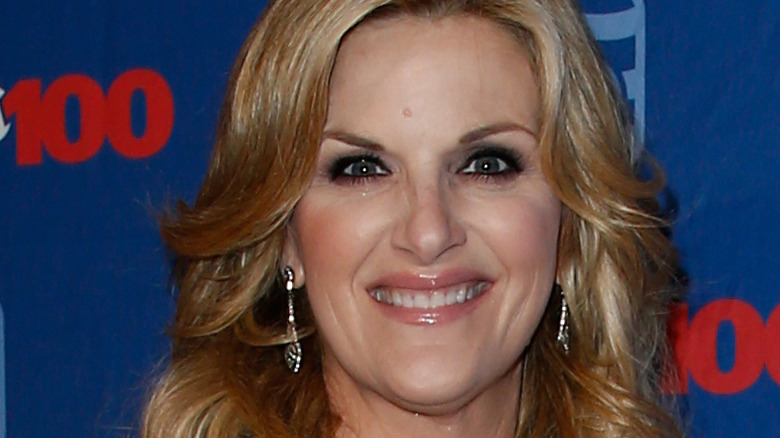 Yearwood is no stranger to TV, having had her own Food Network show since 2012 (via IMDb). So, perhaps the natural next step would be for her to host a talk show with her husband, who of course, counts many beloved fans as well.
"The one caveat for me is it would have to be in Nashville," Yearwood said about the potential show, during a recent chat about her new cookbook, "Trisha's Kitchen" (via Variety).
"When we first started doing the cooking show we were living in Oklahoma, and I told Food Network I would love to do the show, but I'm living in Oklahoma," she went on to explain. "Well, they came to Oklahoma and we filmed there, but now that we're in Nashville we film the show here."
As for why she and Brooks wouldn't look to do a show in L.A. or New York, Yearwood explained, "To be able to film the show then go home at night is important, so I would not say that it's something we wouldn't consider but I think they'd have to come to us."
Source: Read Full Article