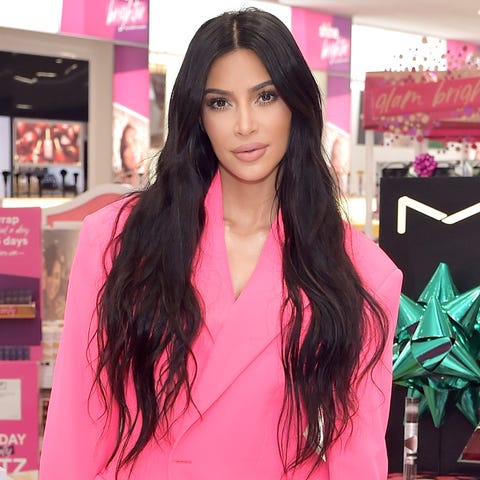 On Thursday in Calabasas, California, Kim Kardashian hit up a local ULTA Beauty to promote her KKW fragrances wearing QUITE the outfit. It consisted of a hot pink oversized blazer, lace sock booties, and, THESE SWEATPANTS: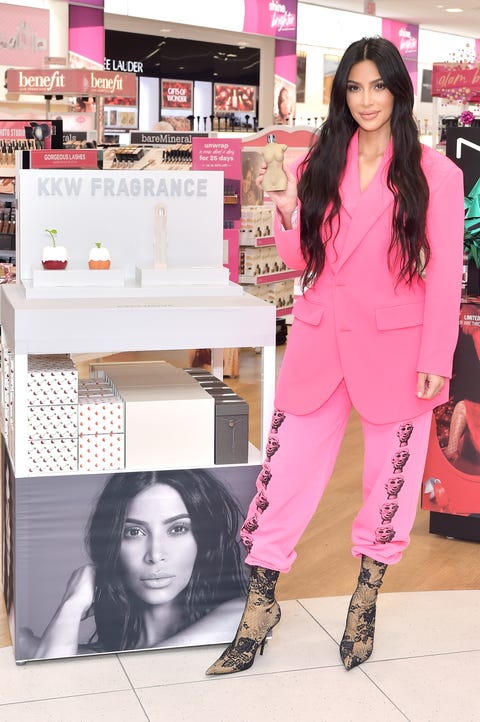 They have little stone heads on them!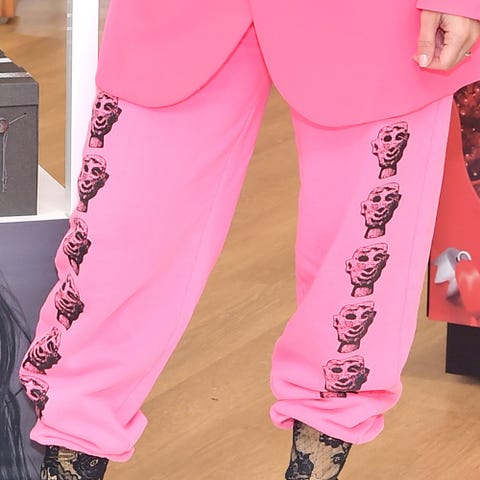 The sweats are made by British designer Ashley Williams and you can snag 'em on sale right now, if you're so inclined.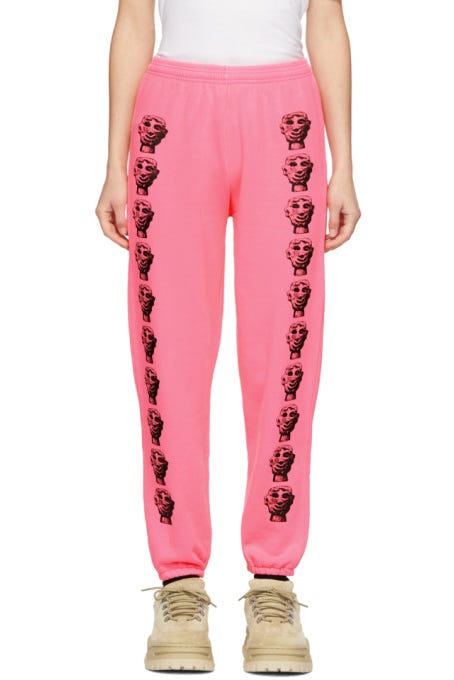 PS, there's also a matching hoodie!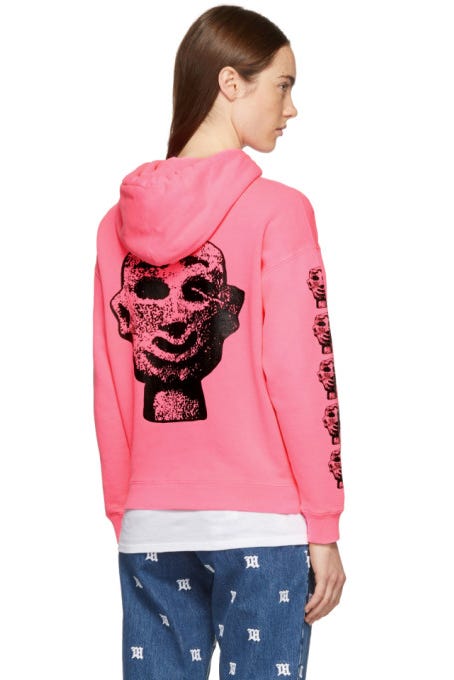 The corporate vibe of the blazer mixed with the comfy aesthetic of the sweats on top of the semi-formal black lace heels make this look a bit of a…head-scratcher (I'm sorry—JK, I'm not really sorry). No matter what you think of the look, though, it's certainly eye-catching, and you can't argue with that!
Source: Read Full Article