As second in line to the British throne, a lot rides on Prince William's shoulders — and has for a long time. That's why, when it came to him finding a wife, it was so important that he chose someone who had similar core values and beliefs as he did. William met his wife, Kate Middleton, when they were both students at the University of St Andrews, according to USA Today. They started dating — quietly — for a few years in the early 2000s, but William wasn't in any kind of rush to get married. In her book, "The Making of a Royal Romance," Katie Nicholl quoted William as saying, "Look, I'm only 22 for God's sake. I'm too young to marry at my age. I don't want to get married until I am at least 28 or maybe 30," according to the International Business Times.
Nicholl also said that William "was aware his father had been pressured into marrying Diana because she was deemed the suitable bride. He was reluctant to bow to similar pressure and vowed not to be hurried at the altar. He made his feelings clear, telling a journalist in an off-guard moment that he had no plans of getting married any time soon," according to the IB Times. And so, William and Kate dated for several years, getting engaged in 2010, and getting married in 2011.
But we can't help but wonder what became of the women who once hoped that William was the one. Keep reading for more.
Davina Duckworth-Chad is a mom of twins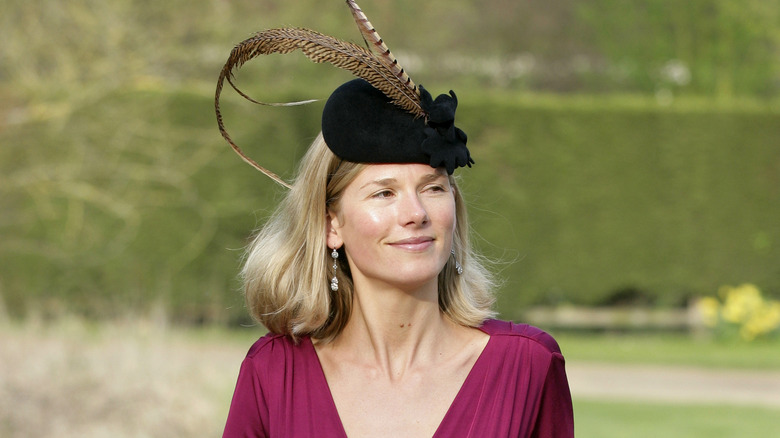 Davina Duckworth-Chad dated Prince William in the 90s, when the two were just teenagers. According to People magazine, they had a bit of a family connection — the Duckworth Chad's were second cousins to the Spencers. That's right, Davina's mom and William's mom, Princess Diana, were second cousins. Furthering the close family ties, Davina's older brother, James Duckworth-Chad, was hired to help Queen Elizabeth with festivities surrounding her Golden Jubilee in 2001. Interestingly, People reported that Laura Duckworth-Chad was "close to Prince William" at the time, but he was actually romantically linked to Davina — for a short period of time, anyway, according to The Sun. While it's unclear exactly how long the two dated — or how serious their romance was — they did go on a cruise together, according to E! News. 
In the years that followed their split, William and Davina stayed friends, and she even received an invitation to William's wedding. These days, Davina is married to Tom Barber, the "son of a baronet," according to The Sun. The pair tied the knot in 2004, and both William and Harry attended their wedding. Davina and her husband welcomed twins, India and Sienna, according to Tatler. It's unknown how often the Cambridges and the Barbers get together — if at all — but Tatler reports that Davina and Tom live "a stone's throw" from William and Kate's country home.
Arabella Musgrave works for Gucci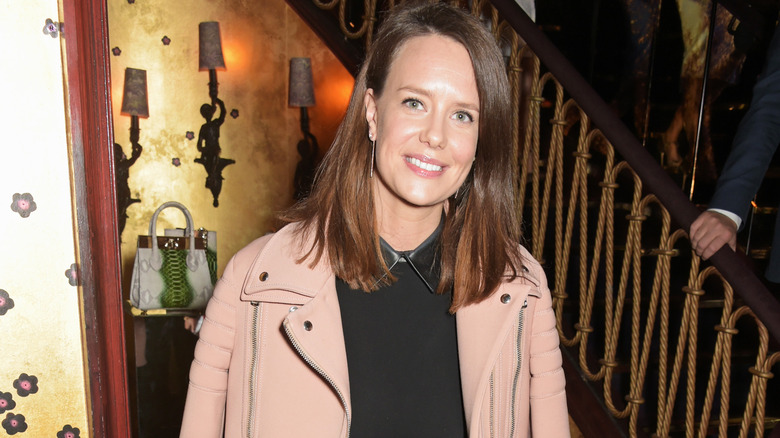 Prince William was linked to Arabella Musgrave back in 2001 after they met at a holiday party, according to Vanity Fair. "She was the 18-year-old daughter of Major Nicholas Musgrave, who managed the Cirencester Park Polo Club, and they had known each other since they were little. As she walked through the house party at the van Cutsems' family home, William did a double take," the outlet reported. The two seemed to really enjoy their time together, and they dated throughout the summer. 
However, when the fall rolled around, William was forced to leave London for Scotland, as he had to attend school at St Andrews. According to E! News, William and Arabella only broke things off "to avoid a difficult long-distance relationship." The site suggests that she and William would rekindle things whenever he returned home on break. Given this, it seems a bit strange that Arabella was invited to the royal wedding — but she totally was!
According to Marie Claire, Arabella was working as the head of public relations for Gucci as recently as 2019. She wed husband George Galliers-Pratt in 2014, and their stunning wedding was featured in Vogue.
Rose Farquhar was on 'The Voice' UK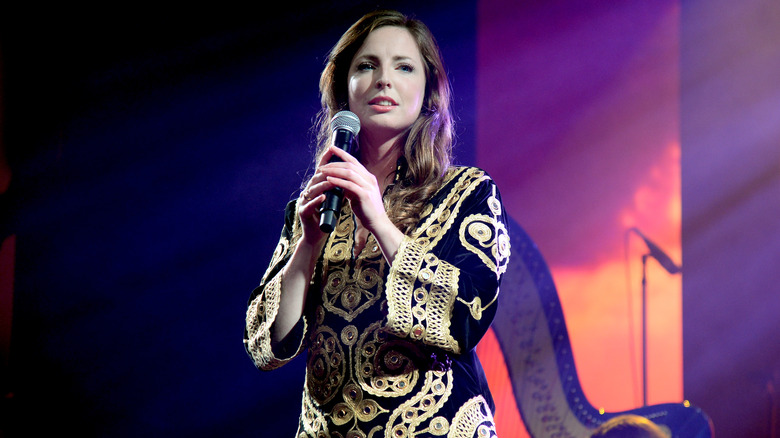 Rose Farquhar is the youngest daughter of Captain Ian Farquhar. She and Prince William have reportedly known each other since they were very young, but linked up romantically in 2000. Although she has often been referred to as his "first love" by the media, according to Tatler, their romance was short lived. The two are still thought to be friendly today, and that they often cross paths at various events.
After she and William ended things, Farquhar moved to New York where she studied theater and film at the Lee Strasberg Institute, according to the Evening Standard. From there, she broke into the entertainment world, and became a singer. According to Scotland's The Herald, Farquhar tried out for "The Voice" UK in 2016. "I'm Rose from London. I basically celebrate emerging brands in home-grown markets. I have sung since I was a little girl, singing really makes me tick," she told the judges ahead of her audition. She did get the judges to turn their chairs, but she didn't go on to win the singing competition show. Nevertheless, she has had some success in the industry, and has performed at various venues throughout the UK.
Jecca Craig is an environmentalist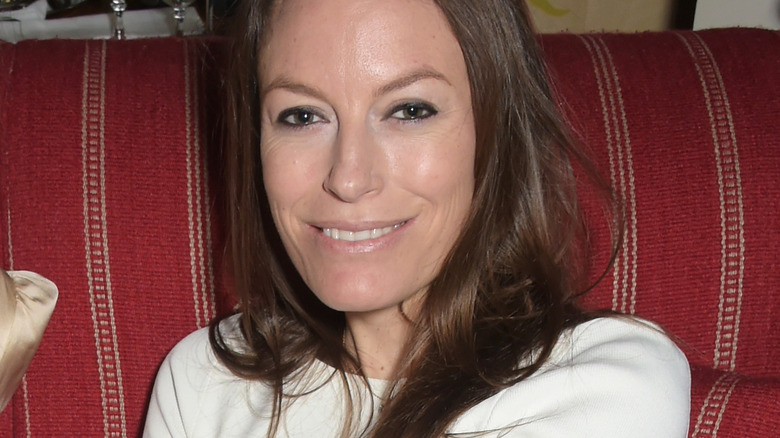 Prince William and Jessica "Jecca" Craig had a very serious relationship, according to E! News. In fact, the two were so close, at one point, that they actually celebrated a "pretend engagement!" The report indicates that William and Jecca spent a good deal of time at Jecca's family's estate in Kenya — and that's where their faux engagement took place. The two eventually parted ways, but they remained good friends; Jecca even got an invite to William and Kate Middleton's wedding, according to E!
Jecca has since found true love of her own, marrying husband Jonathan Baillie in 2016, according to Pure Wow. The wedding was held in Kenya, according to the Telegraph, and William was on-hand for the festivities. Pure Wow reports that Jecca is a dedicated environmentalist who co-founded two organizations; Panthera and Stop Ivory. As the site points out, Panthera focuses on the conservation of big cats while Stop Ivory focuses on the conservation of African elephants.
Source: Read Full Article