Kyler Murray, the star quarterback for the Arizona Cardinals, is a phenom on the field. In the first six weeks of the NFL season, Murray has lit up his opponents. It isn't much of a surprise. Murray was taken first in the 2019 draft and had been heavily hyped in the lead-up to the event. Murray, however, has managed to keep his private life out of the public discussion. That might have just changed. Several sources claim to have uncovered information about Kyler Murray's girlfriend. So, who is the 24-year-old star dating?
Who is Kyler Murray's girlfriend?
Murray's relationship status has been a mystery since he entered the National Football League. He hasn't spoken about a romantic partner and rarely talks about his private life. When you are in the public eye, though, you can't keep secrets forever.
In June 2021, Awesemo was tipped off about the identity of Murray's love. According to the publication, Murray is dating a woman named Morgan LeMasters. The relationship doesn't seem to be new, either. Before LeMasters went private on social media, fans could spy several pictures of the rumored couple. The photos date back to at least 2019.
The Arizona Cardinals QB has not confirmed or denied his link to Morgan LeMasters
While Awsemo and several other sources are fairly certain that Murray and LeMasters are an item, the star NFL player isn't opening up about his romantic life to the public just yet. Murray has never actually commented on his relationship status.
He doesn't seem to be the only one who wants to keep his private life private, either. Shortly after news of the potential romantic connection broke, LeMasters took to Instagram and Twitter to make her accounts private. Still, a trail of interactions with Murray exists online. Murray has been interacting with LeMasters on both social media platforms for years, and screenshots of photos before LeMasters went private on Instagram seem to prove they were an item for several years before fans sniffed out her account. Murray is currently following LeMasters' now-private account.
How long can Murray really keep his relationship under wraps?
Murray might want to keep his relationship under wraps, but football fans wonder just how long he'll be able to remain tightlipped about his romantic life. Murray is often compared to Patrick Mahomes, the signal-caller for the Kansas City Chiefs. Mahomes, who was drafted by the chiefs in 2017, has similar game skills as Murray and was similarly hyped during his draft year. Mahomes, just like Murray, took the NFL by storm shortly after taking over the starting quarterback position.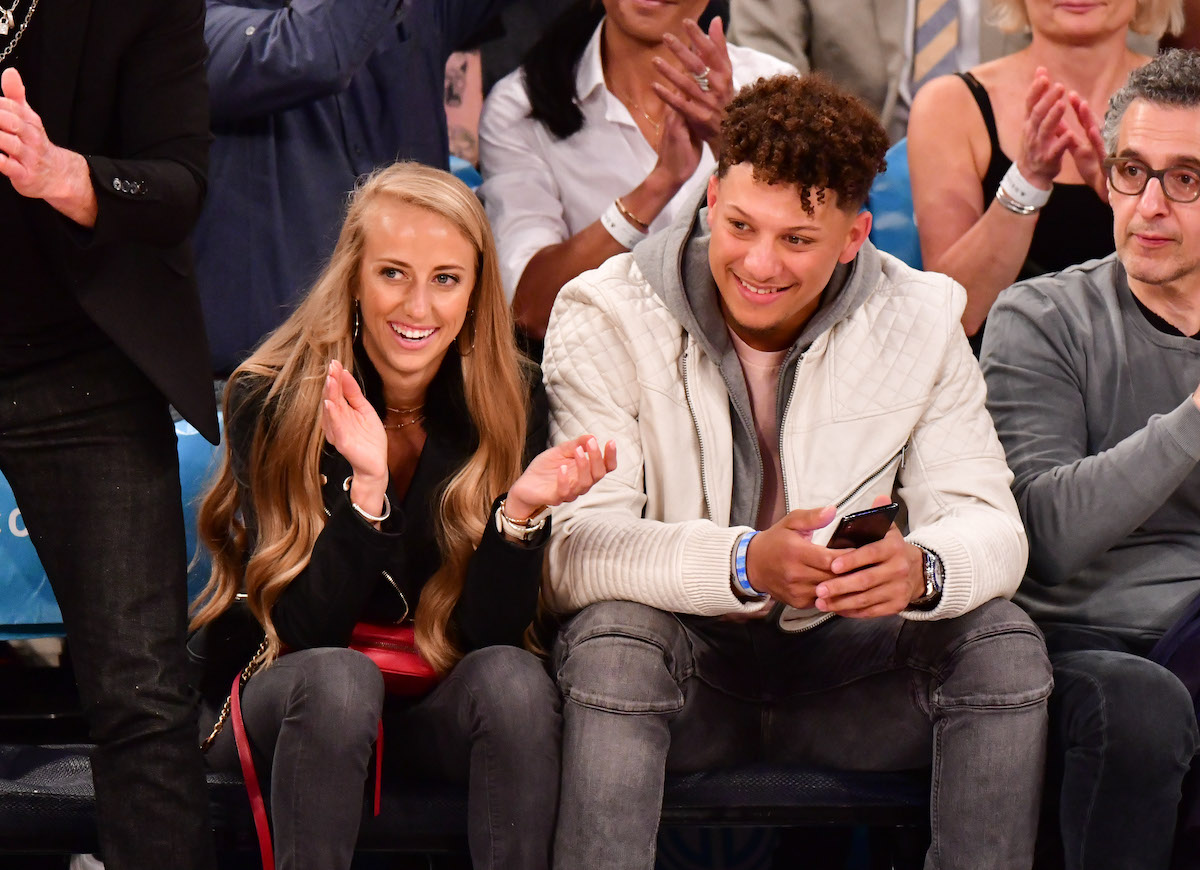 Murray and Mahomes are much different when it comes to their personal lives, though. At the very least, they are different regarding how much they want to share about who they are dating. Mahomes' fiancee, Brittany Matthews, has been in the forefront since the Chiefs drafted Mahomes. The high school sweethearts made the move to Kansas City together and recently welcomed a baby. Murray and his rumored girlfriend are much more reserved. It seems like he'll be keeping the relationship a secret for as long as possible.
Source: Read Full Article