Kourtney Kardashian isn't batting an eye over Scott Disick and Amelia Hamlin's breakup — probably because she knew it was inevitable!
As we reported, the 38-year-old father and 20-year-old model decided to call it quits over the weekend after dating for nearly a year. Sources said that although the duo seemed to be going strong, they hit a rough patch a week ago when Kourt's ex, Younes Bendijima, posted alleged DMs from Scott that appeared to show the Talentless founder trash-talking his baby momma's steamy romance with Travis Barker.
To make matters worse, a source previously told E! News that Disick "wasn't very remorseful," despite his young GF being super "embarrassed" by the whole thing.
Unlike Lord Disick, however, it appears Kourt isn't concerned about her ex's love life. A new insider told the outlet:
"Kourtney didn't mind Amelia, but she never expected it to last. Kourtney is focused on her own life and her kids. Who Scott dates is not her problem. Her only concern is that Scott is an active and focused dad. She wants him to be the best dad he can be."
As for why the KUWTK knew the romance wouldn't last? A separate source explained that Scott just wasn't ready for a long-term relationship — because he's still not over Kourtney!
The insider, who is close to the Flip It Like Disick star, told the outlet:
"Scott is still having a really hard time processing Kourtney and Travis' relationship. It's really hard on him and hard for him to see her in a very serious relationship… Scott knows that Kourtney is in it for the long haul with Travis, which means Scott no longer has a chance with her. It's a lot to digest and Scott still hasn't fully moved on."
Based on those salty DMs, we'd have to agree! The insider went on to say that Scott's interest in Kourtney's romance was affecting his relationship with Lisa Rinna's daughter, explaining that he was having so much "trouble" with his ex's romance that he would "bring it up around Amelia and she would get very upset."
Yet another insider echoed these sentiments, summing up:
"Amelia broke up with Scott over the weekend. Scott agreed that he feels he needs to be single right now. They had a lot of fun together but it was never going to be a long-term relationship."
Yeesh. We hope Scott deals with these feelings before he gets into his next relationship! He had his chance with Kourtney, but he made his choice a long time ago. He chose teenagers. Now he's surprised she didn't wait forever? Lordy…
Related Posts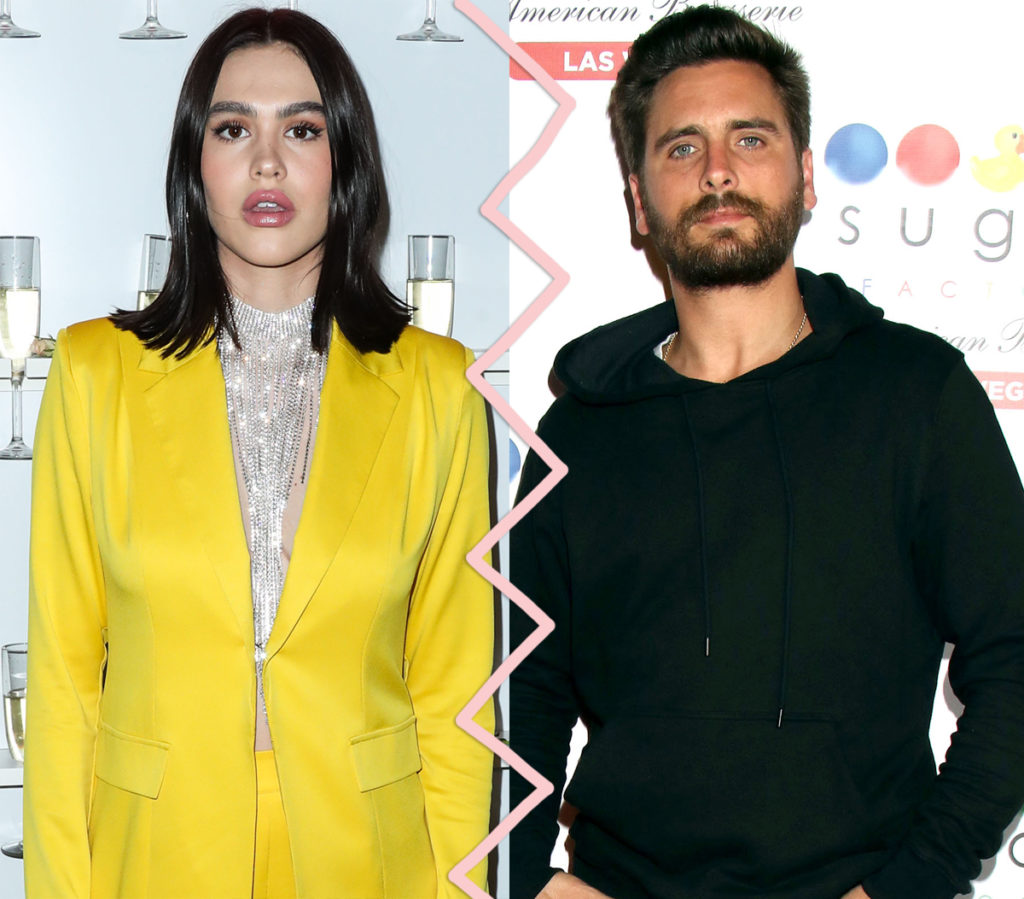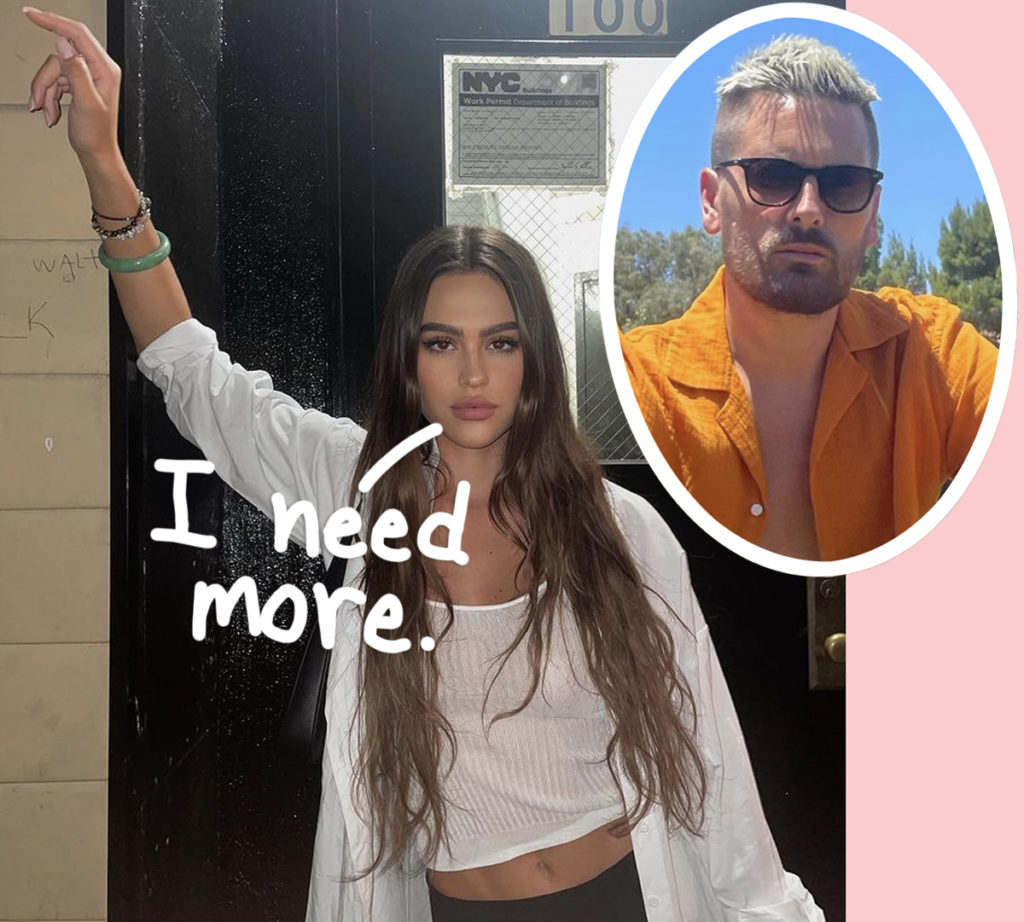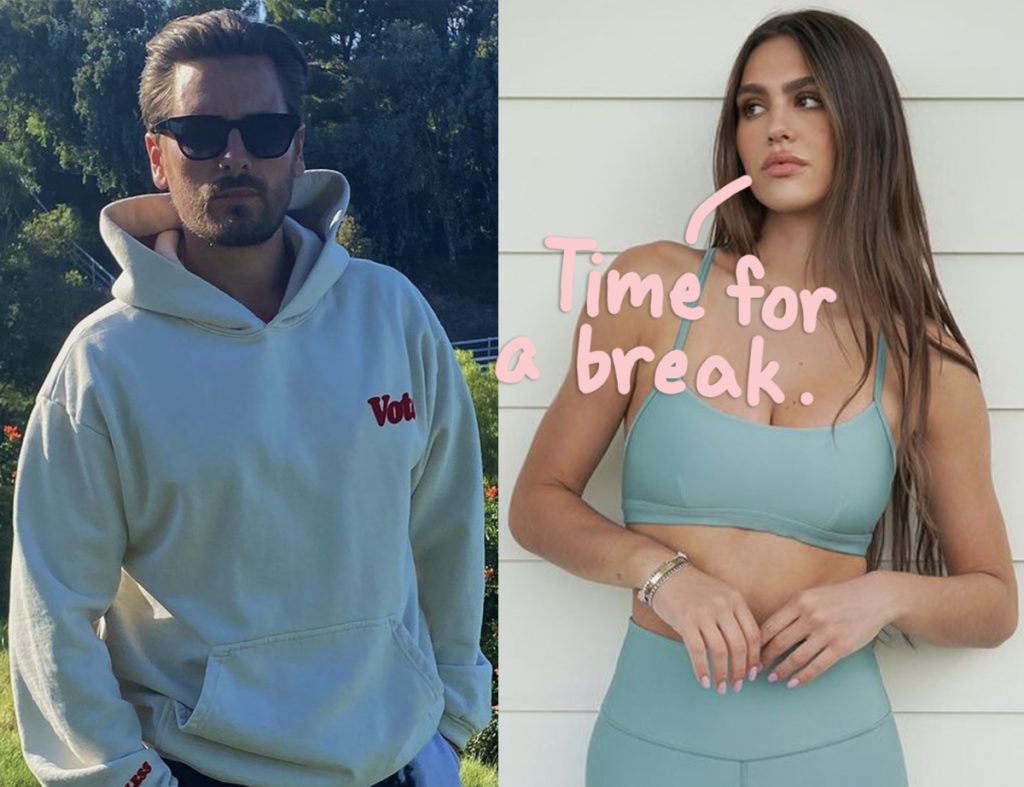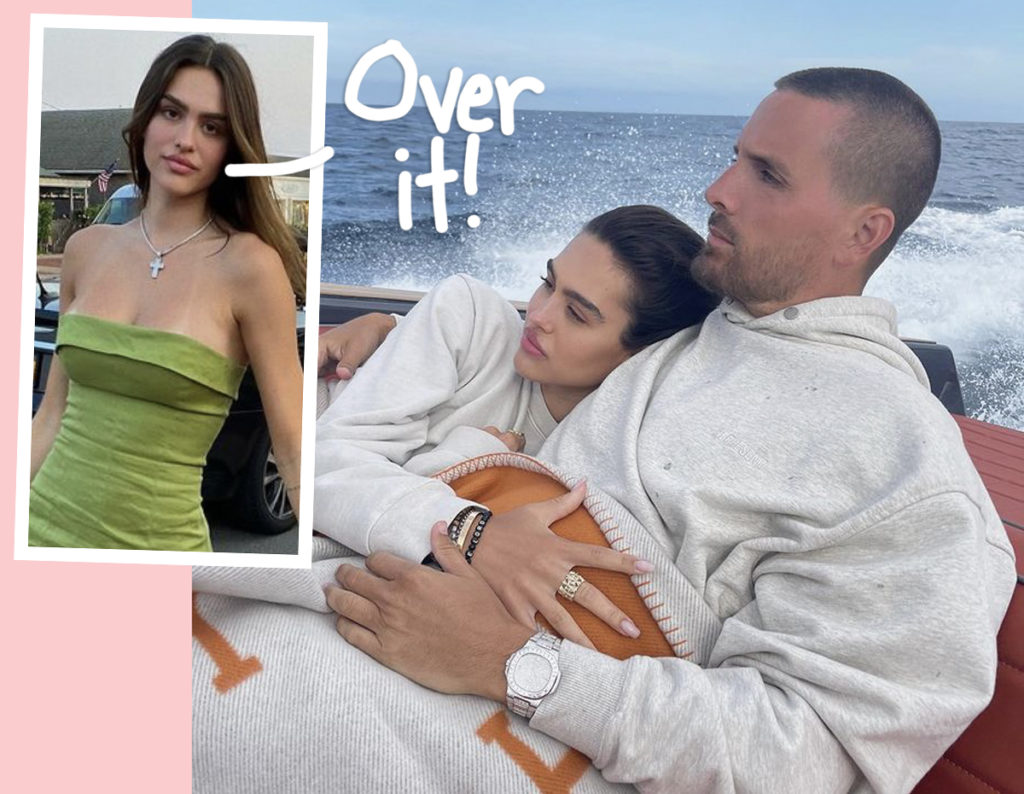 Source: Read Full Article