If your feet hurt just looking at someone wearing stilettos on your Instagram feed (@me), you know you need comfortable walking sandals to survive this busy summer. From date nights to family barbecues to beach days, your feet deserve to look cute without sacrificing comfort. So, you need a pair of kicks that can not only get the job done in the moment, but make sure you're still standing at the end of the day. Enter the new generation of comfortable walking sandals.
I know, I know. Historically, sandals boasting top-notch arch support have gotten a bad rep in the style department. But long gone are the days of sturdy shoes looking like they belong in your grandma's closet instead of the front row at fashion week. It's 2021, people! TikTok has taken over every inch of the internet, Jennifer Lopez and Ben Affleck are back together, and comfortable sandals just became your new favorite accessory.
Sure, comfortable sandals for women still need to have robust, rubberized soles, a cushioned footbed for arch support, soft uppers made of natural fabric or leather, and buckled ankle straps. Buuuut—believe it or not—you don't need to sacrifice style to get all that.
These 15 comfortable walking sandals will work for anyone (no matter what kind of foot problems you're dealing with) and go with practically everything in your closet. All you need now is a fresh pedicure, and you're good to go.
1.Megnya Comfortable Walking Sandals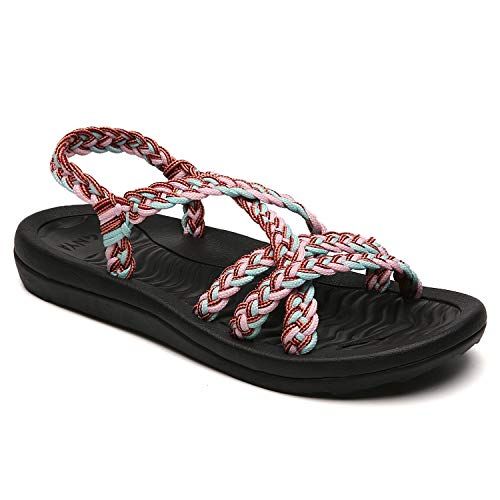 These sandals serve up summer camp nostalgiabut with an adult-style flair, thanks to its hand-woven nylon cord upper. Plus, the sole is made of high-quality rubber that'll make you feel like you're walking on air and include an arch support. Oh, and I did I mention these babies are water resistant? Because they are—and come in 22 colors. (So, if you wanna get a pair for every day of the week… you totally can.)
2. Merrell Napa Valley Slingback Sandal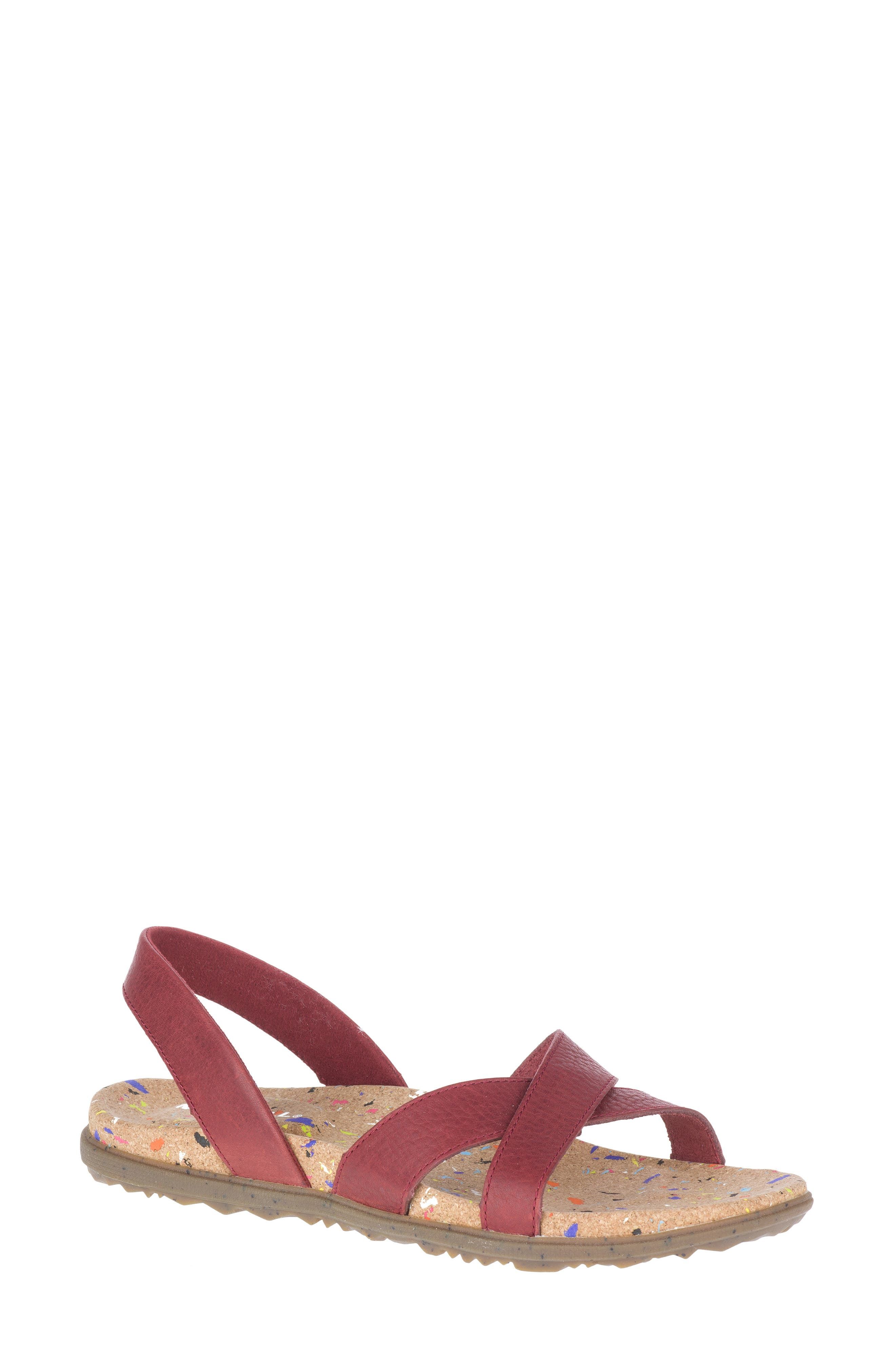 The brand you already love and trust for hiking boots (seriously, my fave pair are Merrells!) now offers supportive and stylish sandals, too. Coming in three colors, this pair features an "Air Cushion" in the heel to absorb shock and add stability, as well as an ankle strap to keep your feet secure. Word to the wise shopper: These kicks don't come in half-sizes, so size down if you have narrow feet and size up if your feet are a bit on the wider side.
3. Californians Jane Sandal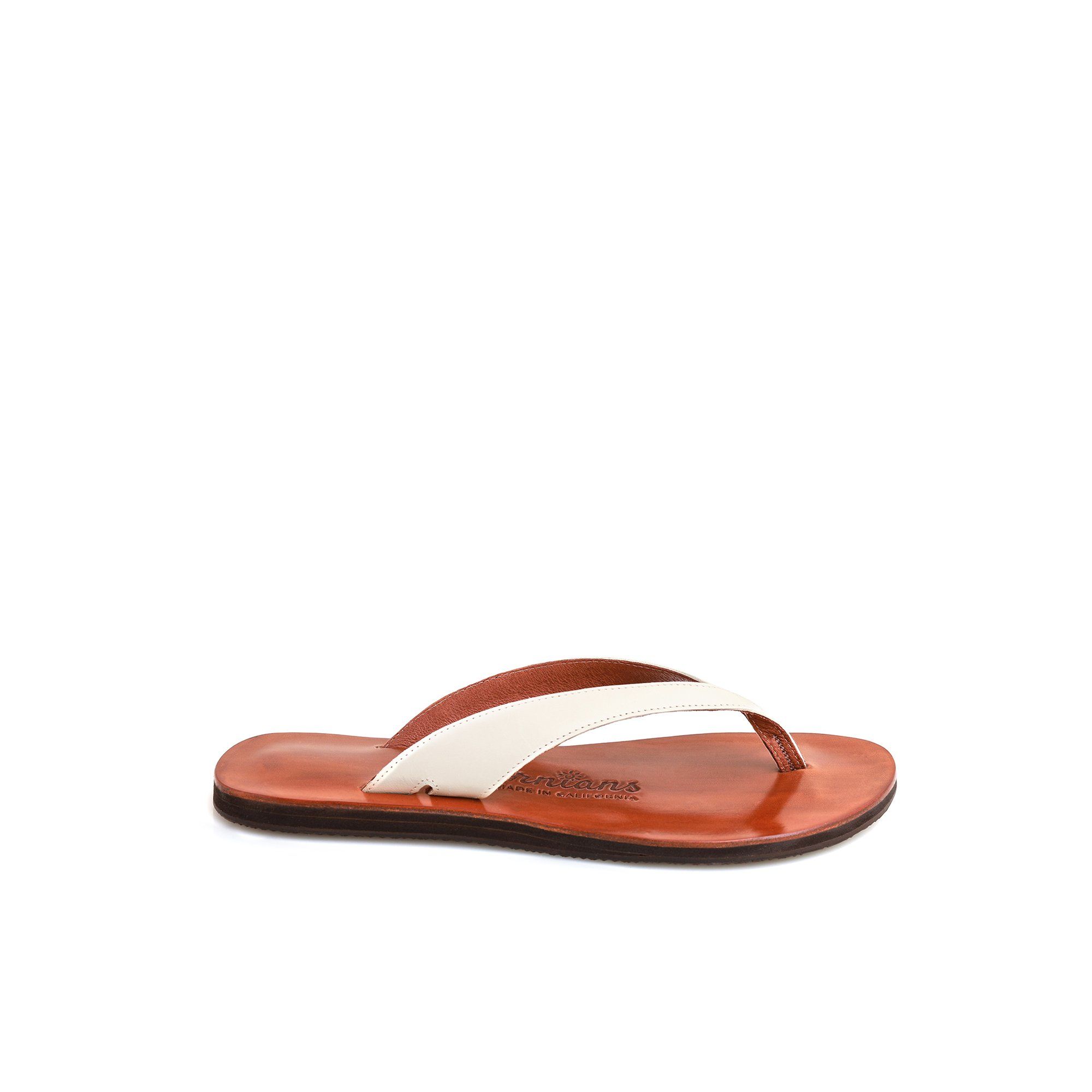 Sustainably made and designed in California, this classic thong sandal features the Californians brand's signature Coastal Comfort Sole, with a traction rubber bottom, super soft foam midsole, and a hand-stained leather footbed.
4. Birkenstock Sydney Sandals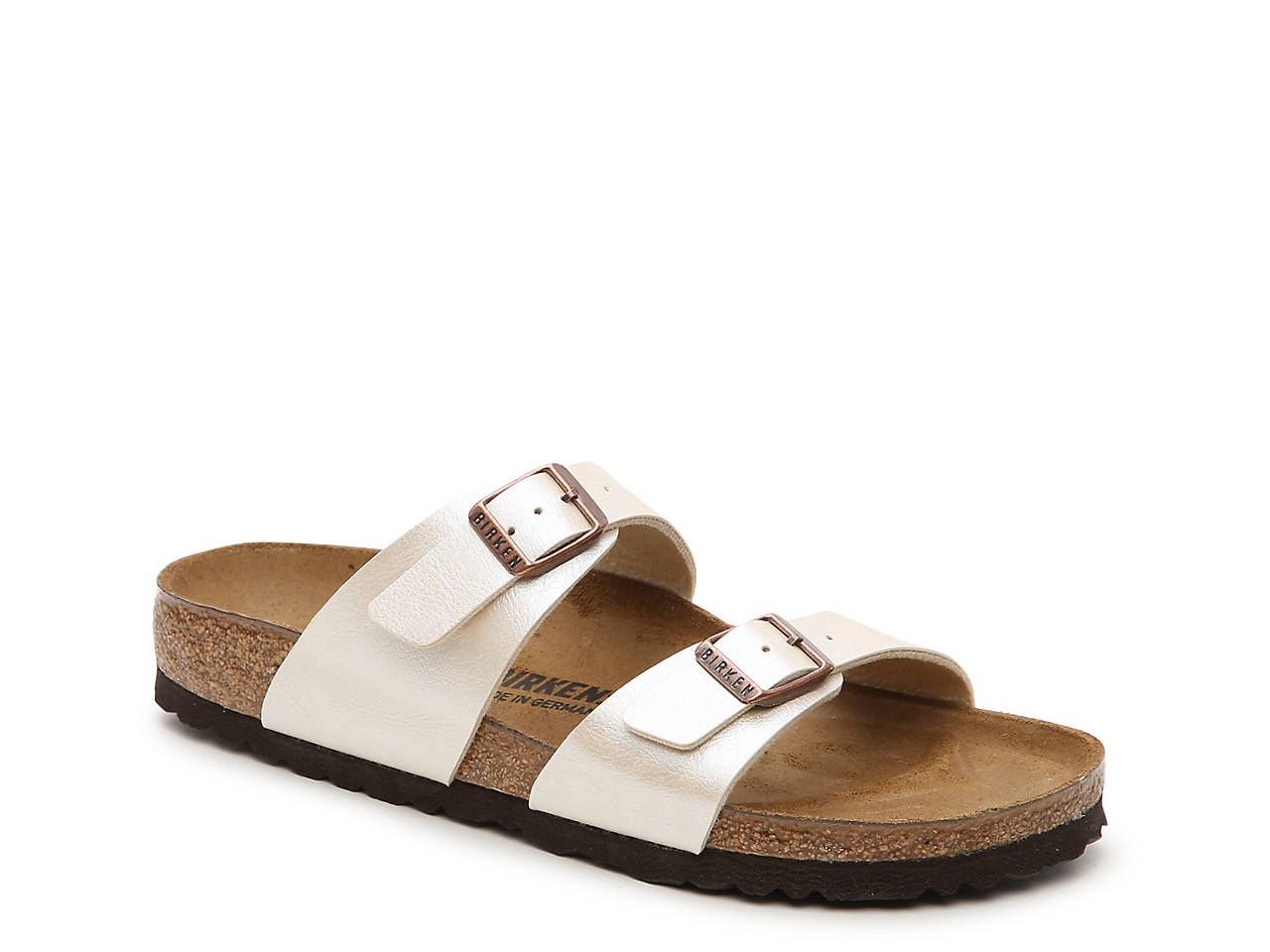 These aren't your weird hippie uncle's Birkenstocks. The latest updates to this iconic shoe marry serious style with best-in-class comfort. While classic Birkenstocks usually take several weeks to break in, the Sydney Sandals feature the brand's signature Soft Footbed technology. The perks: An extra layer offoam cushioning in between the cork and suede that provide immediate comfort, plus the contoured cork footbed supports all four arches of your foot and conforms to the exact shape of your foot over time. And did I mention it comes in three summer-ready colors?
5. Franco Chazz Platform Sandal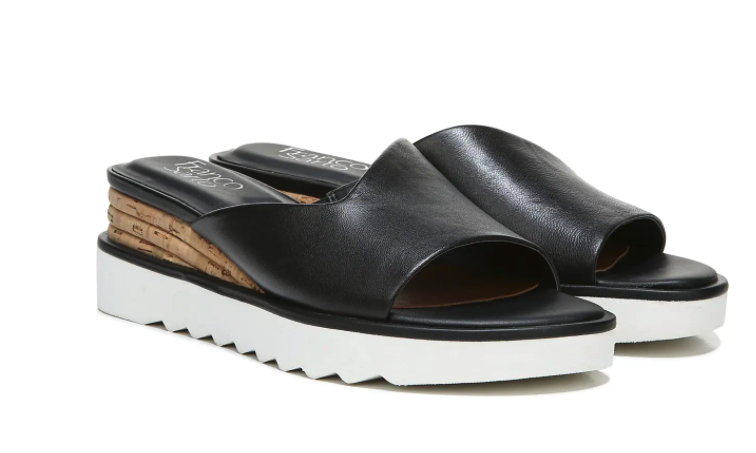 Platform sandals are a major trend this summer, and this cute pair features ergonomic insoles and contoured padding at key pressure points on your foot. Plus, they come in three versatile colors: black, camel, and citron faux snakeskin.
6. Teva Voya Infinity Sandal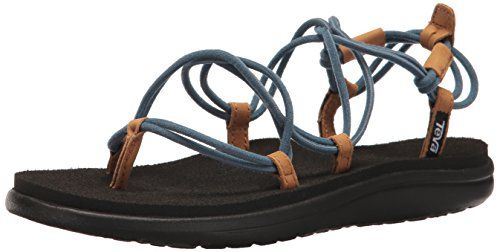 The classic Teva sandal recently got a facelift any Real Housewife would envy with these colorful, rugged infinity straps. Plus, the sporty-chic webbing won't chafe your skin, but is still super durable.
6. TOMS Sicily Sandal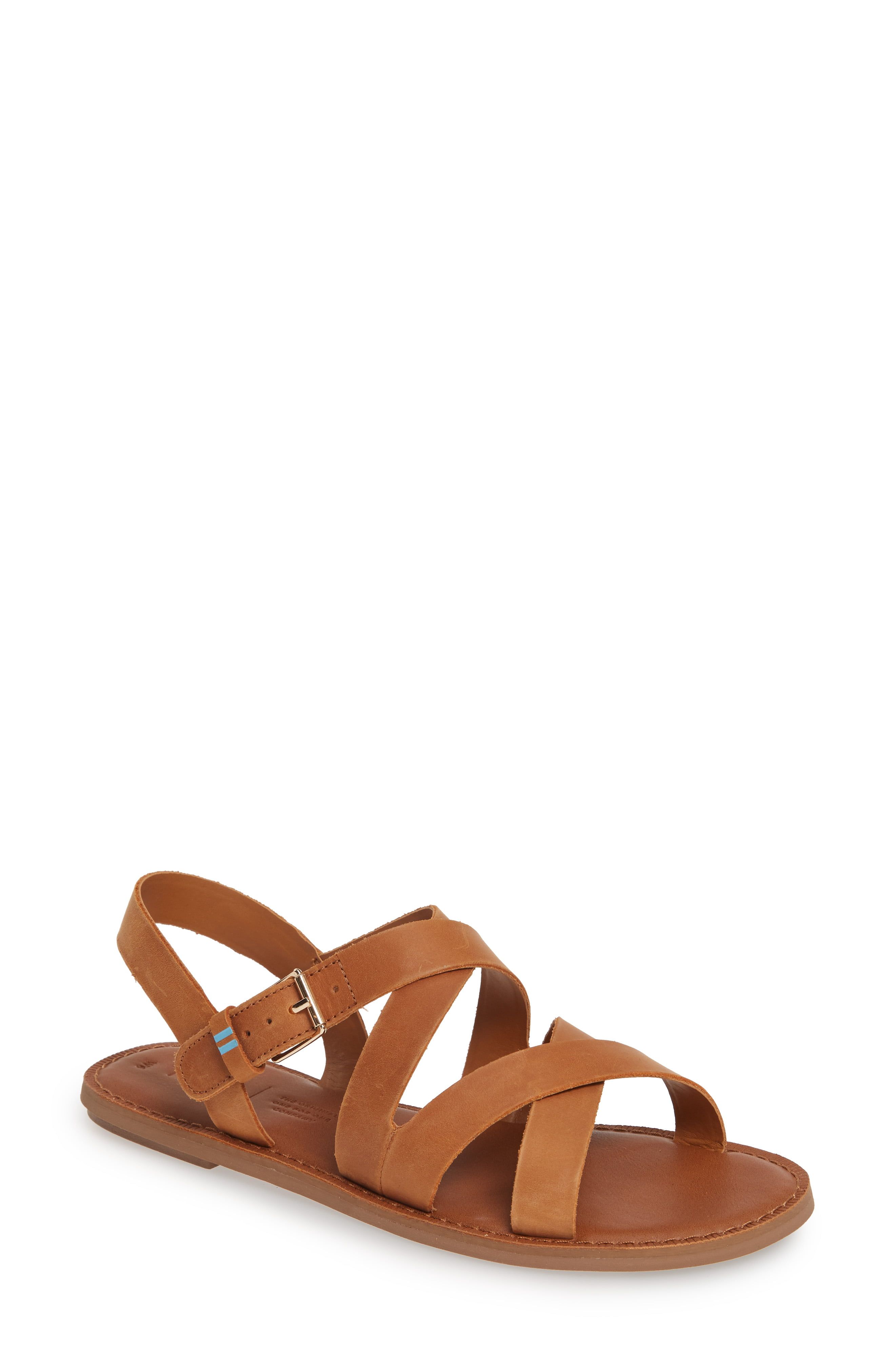 If you're going for a classic look, these sandals are minimalist, while still supportive. (Oh, and btw, they come in black, too.) Best part? The cushioned sole, combined with their wear-anywhere style, makes these sandals perfect for any occasion.
7. Aerosoles Lewis Sandal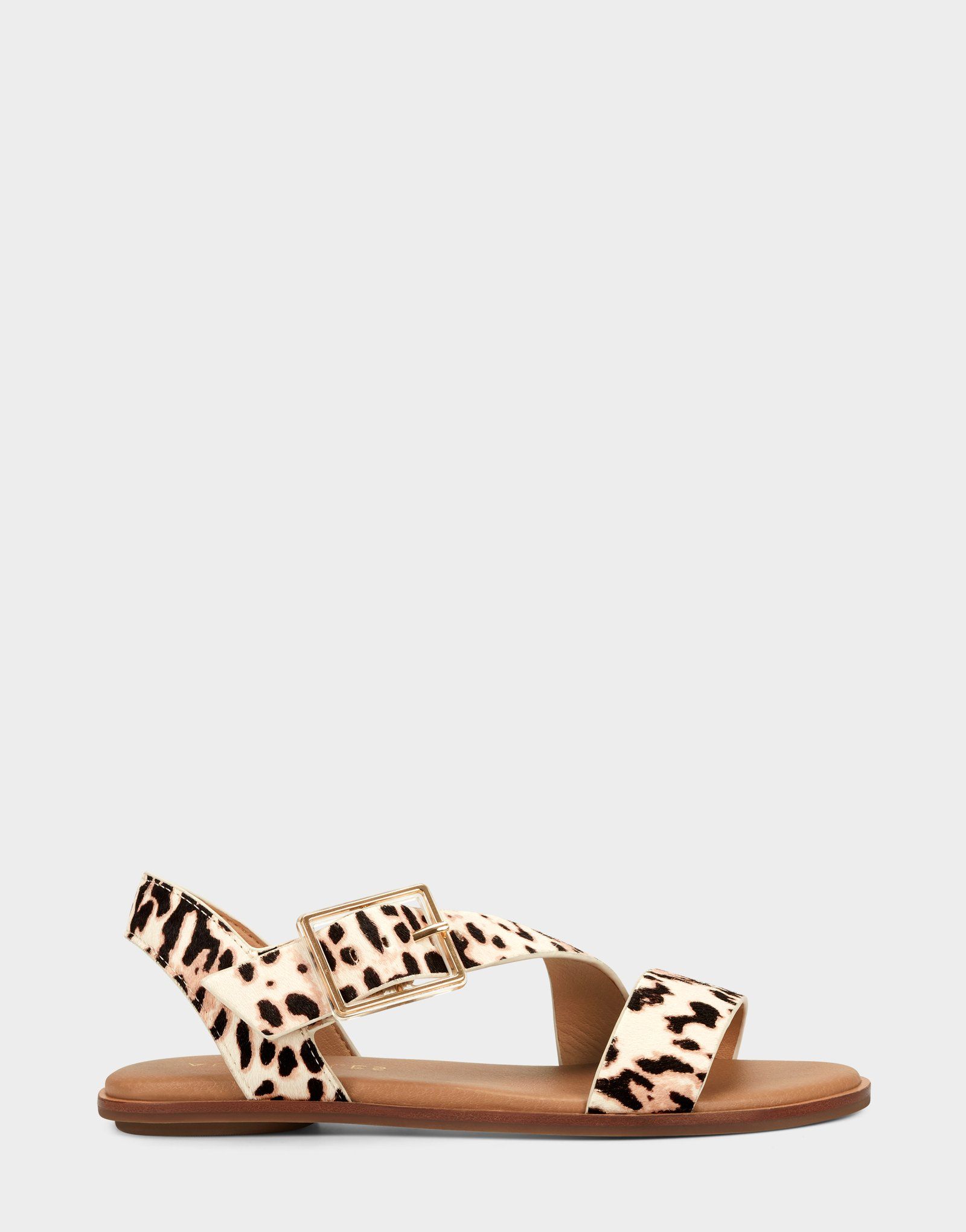 Aerosoles is known for making comfortable shoes, but their latest sandals are right on trend for this summer. Besides having a fun animal print, these strappy kicks offer style with an extra cushioned footbed, too. (Not into leopard print? Not a prob—these sandals come in five other neutral colors, too.)
Watch a hot doc explain why your feet are peeling:
8. Lunna Platform Ankle Strap Sandal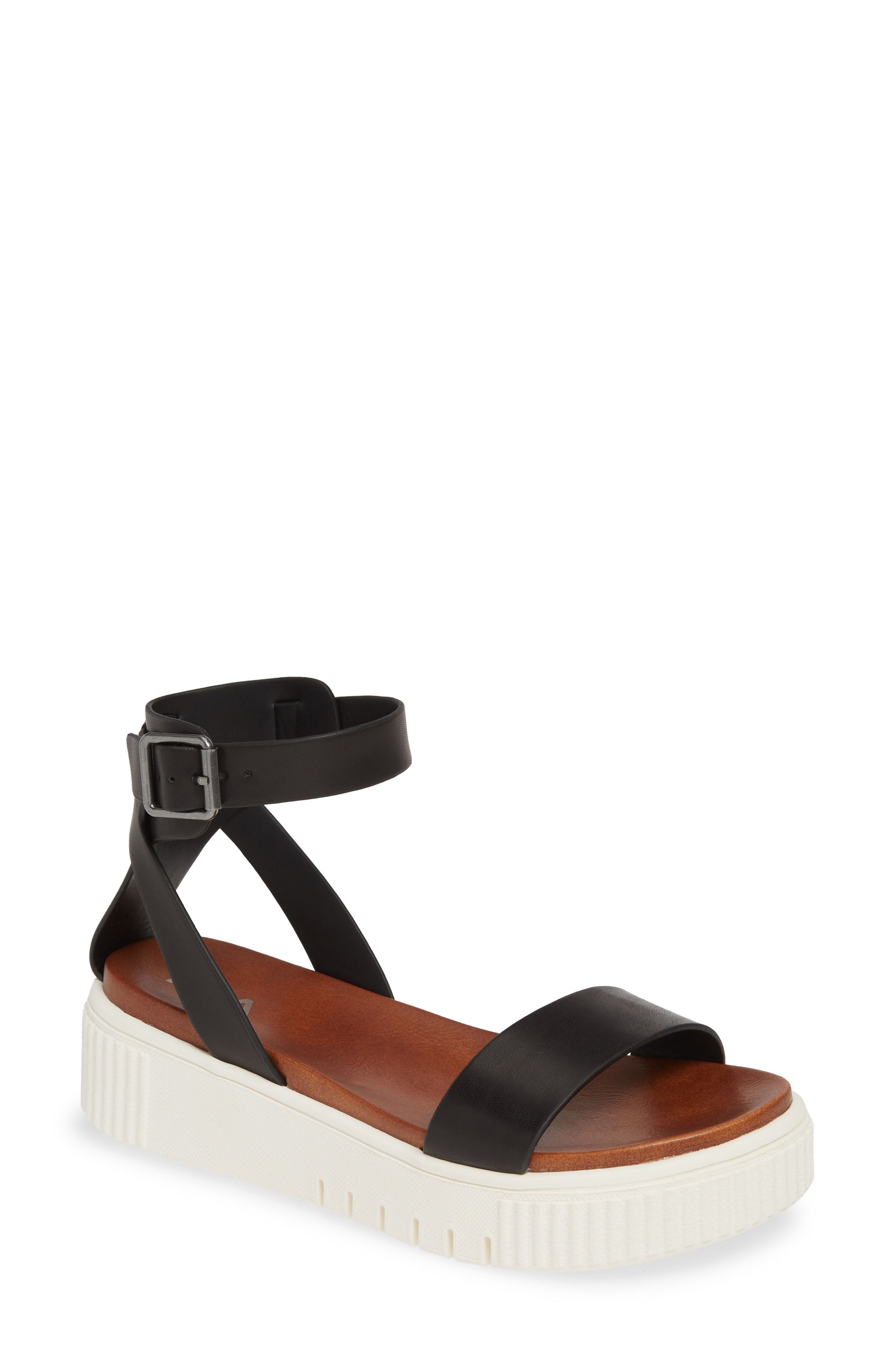 This comfy-cute sandal comes in tons of colors with a sporty white platform. The padded footbed will be easy on your soles, so the only hard part is deciding which shade to get. (Might wanna get a few pairs, just to be safe…)
9. Steve Madden Bandi Wedge Sandal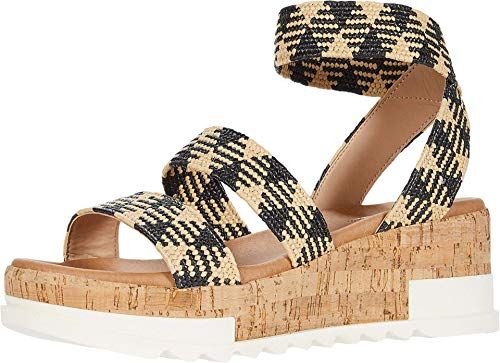 Platform sandals are a must-have for summer, and the bold design on these Steve Madden ones will help add a little ~flare~ to your warm weather wardrobe. Not to mention, the easy on-off straps and cushioned footbed will ensure that your feet won't be screaming at you by the end of the day.
10. Sanuk Yoga Gora Sandal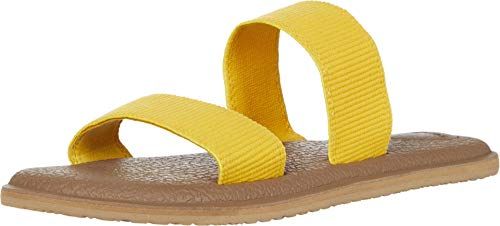 These yellow sandals were designed with the bright summer sun in mind. Not only will you want to wear them all day and all night, but the yoga mat footbed (yes, really!) means you actually can.
11. Vince Camuto Rickert Crossband Sandal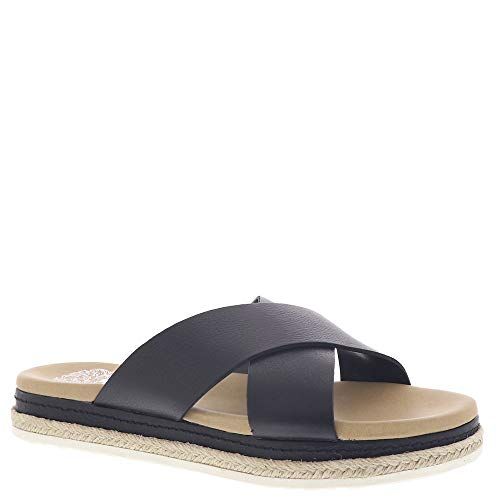 Not a flip-flop fan but want a stylish slide-on-slide-off shoe? This pair's got ya covered! These Vince Camuto slides are versatile, sleek and chic, and—best of all—won't make your whole foot hurt the way some flip flops do.
12. Dr. Martens Blaire Sandal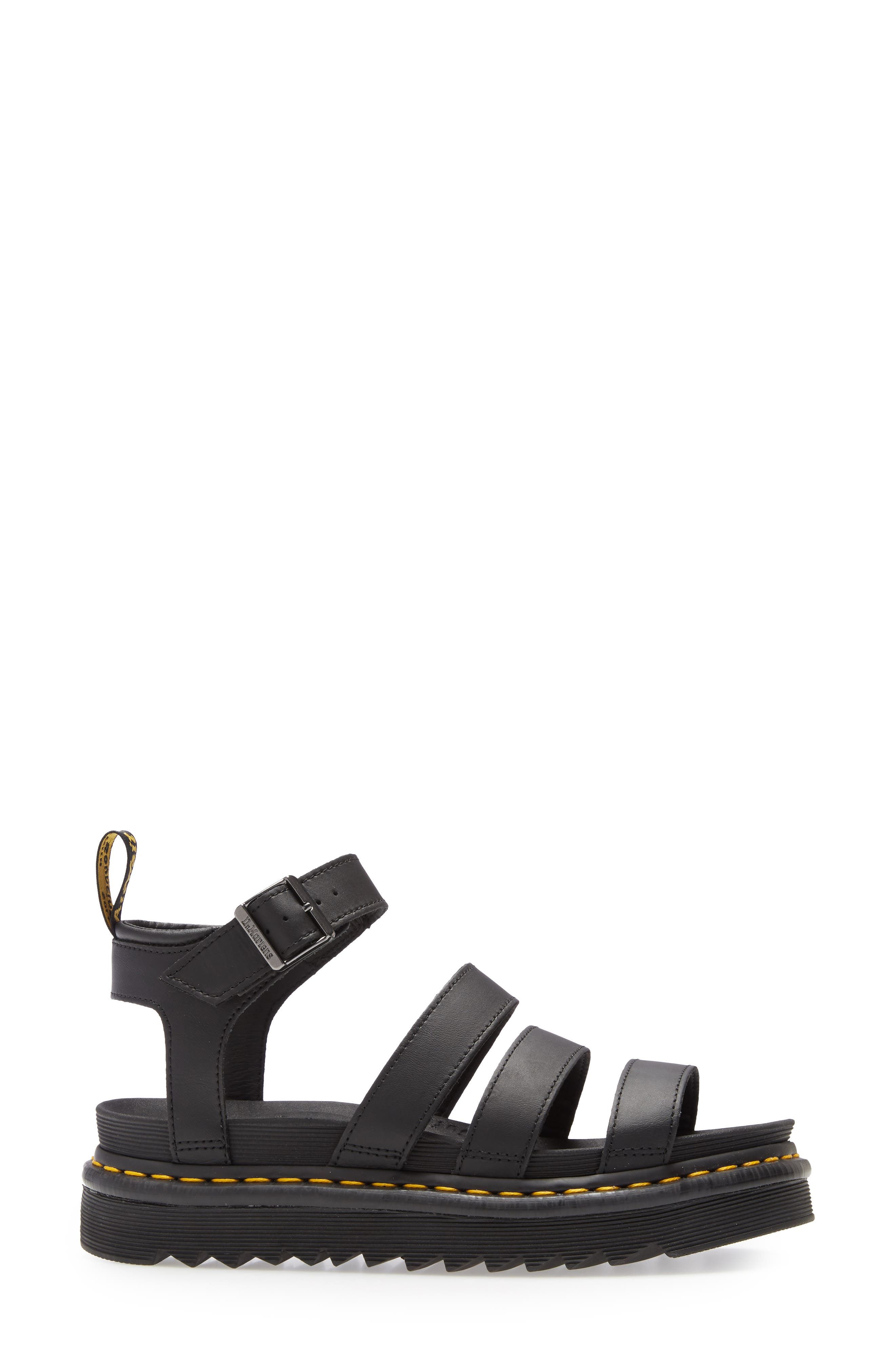 Dr. Martens don't just make your favorite pair of combat boots, they've got super cute sandals now, too. The chunky oversized shoe look is a huge summer trend, and the classic air-cushioned outsole offers serious comfort and durability.
14. FitFlop Lulu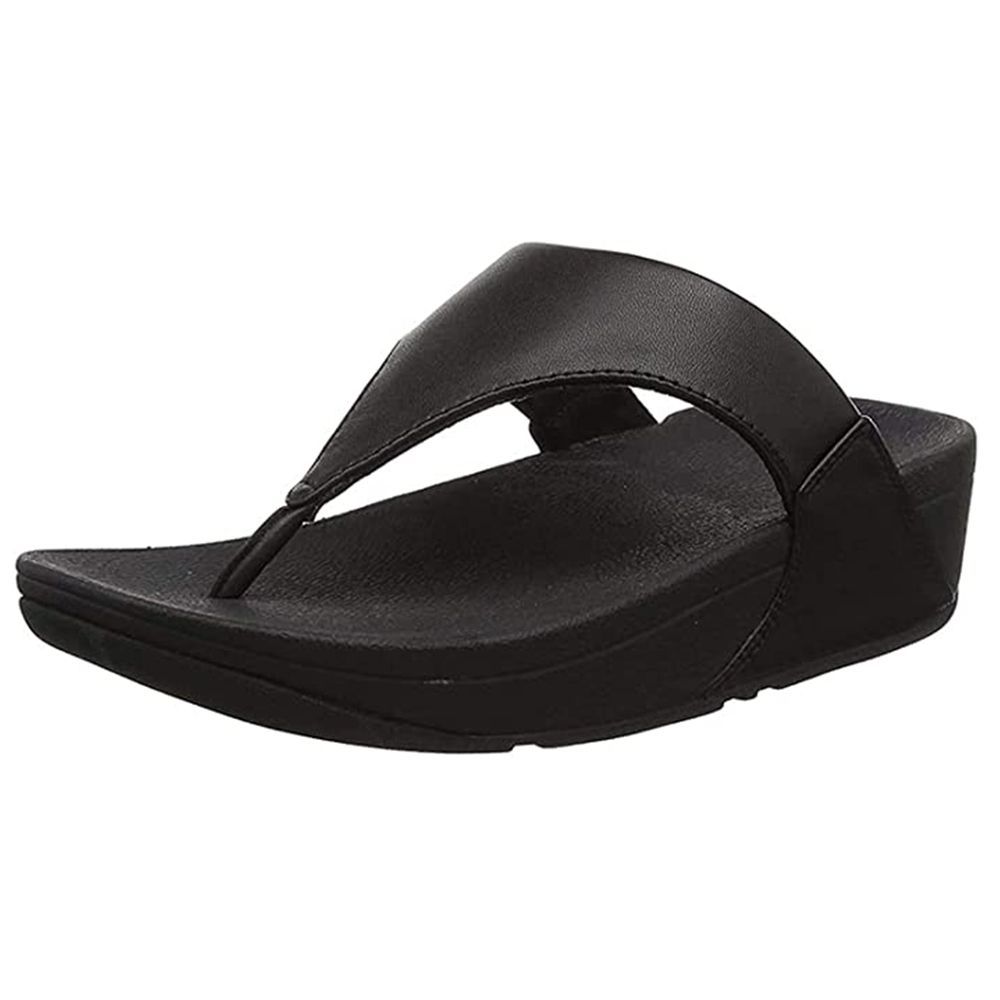 Looking to upgrade your traditional summer flip flops? Try FitFlops. The slip-resistant rubber sole is perfect for rainy days, and a contoured footbed offers the arch support you need for a full day on your feet.
15. Vionic Kirra Orthoheel Sandal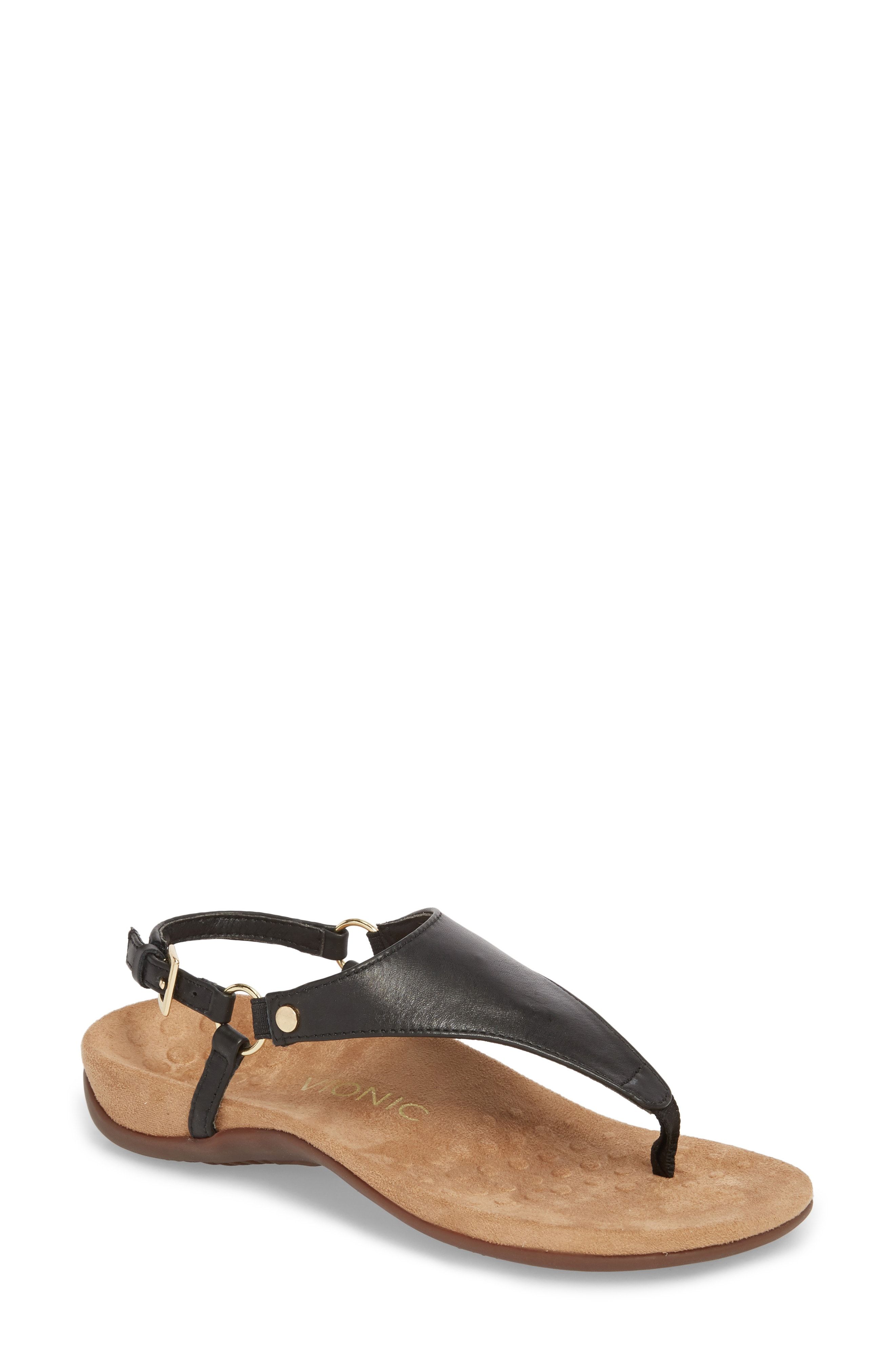 The T-strap instantly dresses up any outfit, meaning you can take this sandal from day to night in a cinch. (And with six color choices, you can match these shoes with any outfit.) Plus, the sole is designed to stabilize the foot and keep pressure off your heel. Win-win.
Source: Read Full Article