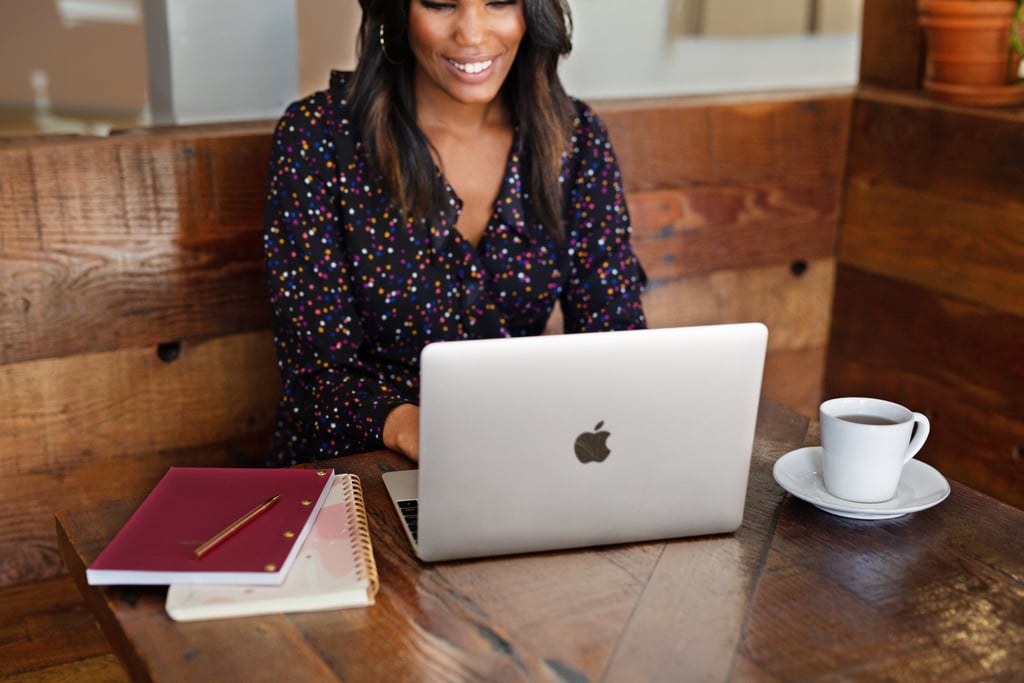 30 Video Call Dressing Tips For the Holiday Season

The holiday season definitely feels different this year with many of our calendars filled with virtual holiday parties instead of in-person joy. One of the perks about tuning in from home? You can be in sweatpants the whole time and your boss will be non-the-wiser (we have great suggestions for loungewear too!). Even so, we definitely encourage "bringing it." Some of us look forward to holiday dressing all year whether is full on sequins or yuletide themed sweaters and this year should be no different! More than anything we need that holiday joy! Maybe you got a great ring light from Amazon's Black Friday sale? Time to turn that work-from-home dressing style up a notch for the season. Did you know that linear shoulder-grazing earrings can elongate your neckline in the frame? Or that statement shoulders and sleeves take up a lot of the screen and give drama? We have these tips for keyboard up dressing and some great suggestions for you from Banana Republic!
And now's the time to shop them, Banana Republic is having a great 50 percent off sale and sweaters on sale starting as low as $25! Check out our selects for you!
Source: Read Full Article