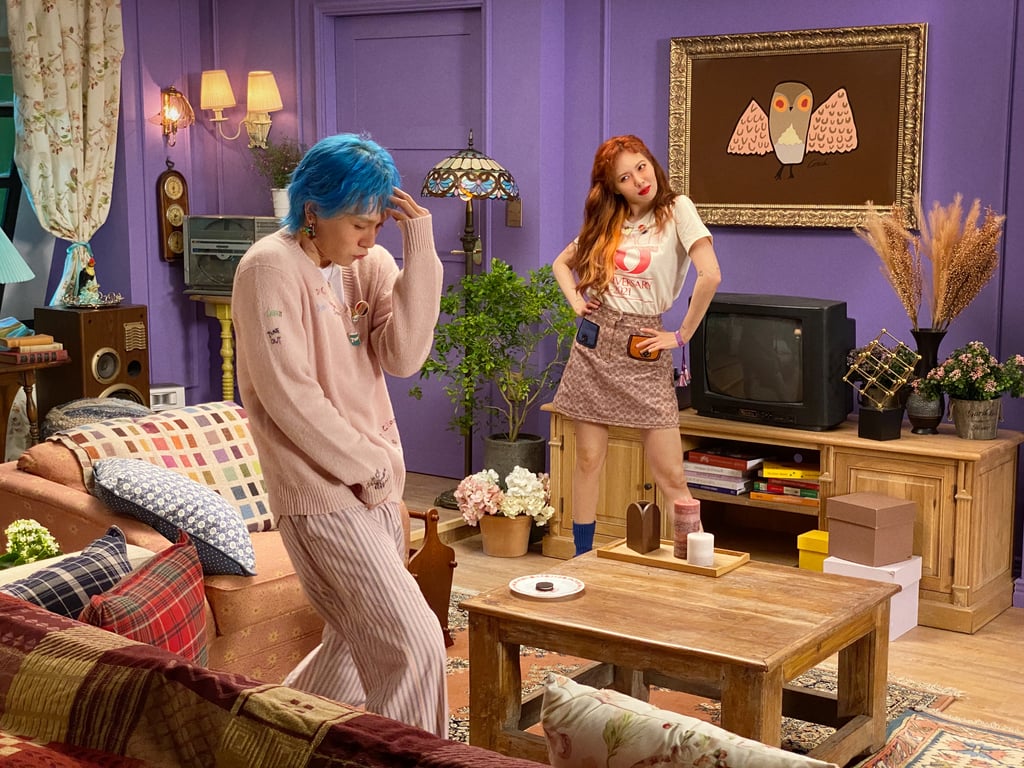 Coach Re-Creates Friends' Iconic Apartment For Its Virtual Show With K-Pop Stars HyunA and Dawn

ICYMI: Coach went all out for its fall 2021 collection New York Fashion Week presentation with an 11-minute "runway" video. The film, which was directed by Frances Frances and titled Coach Forever Season Two, showcased plenty of celebrities like Michael B. Jordan as a Shaft-esque blaxploitation hero, Megan Thee Stallion channeling Mean Girls, and Jennifer Lopez dancing to Blondie. Our personal favorite has to be K-pop stars HyunA and Dawn, who starred in a Friends-inspired skit. Yes, you read that right! They created a replica of Monica Geller's apartment from the hit '90s TV show just for the the virtual runway show.
The brand tapped HyunA, who is one of Korea's bestselling solo artists (and a former member of the bands 4Minute and Wonder Girls) and her IRL boyfriend, Dawn, a famous Korean rapper/producer, to dance in a competition to get the last cookie. (Feels like an episode of Friends to me!) The couple dressed in dreamy pastel pieces from the new collection as they danced around the apartment. We couldn't help but be reminded of some of our favorite memories from the classic NBC show while watching the video. Ahead, take a behind-the-scenes look at their Coach debut and watch the video as well.
Source: Read Full Article