COMME des GARÇONS Parfums is known for developing some of the most divisive scents around, yet despite their complex notes, they always become instant hits. The brand's latest fragrance, "ROUGE," is no exception.
It is a celebration of clashing notes that contrast to create something truly unlike anything else, yet despite this, "ROUGE" is harmonious and sumptuous on the skin. There are bright moments, as spicy pink peppercorn meets Indonesian ginger, as well as earthy moments thanks to the addition of beetroot.
"ROUGE" becomes deeper as Egyptian geranium leaves, incense, woody patchouli, and amber of cistus combine, becoming present as the scent develops on your skin. It's an intriguing scent, warm and rich, making it perfect for the fall and winter seasons we are readily approaching.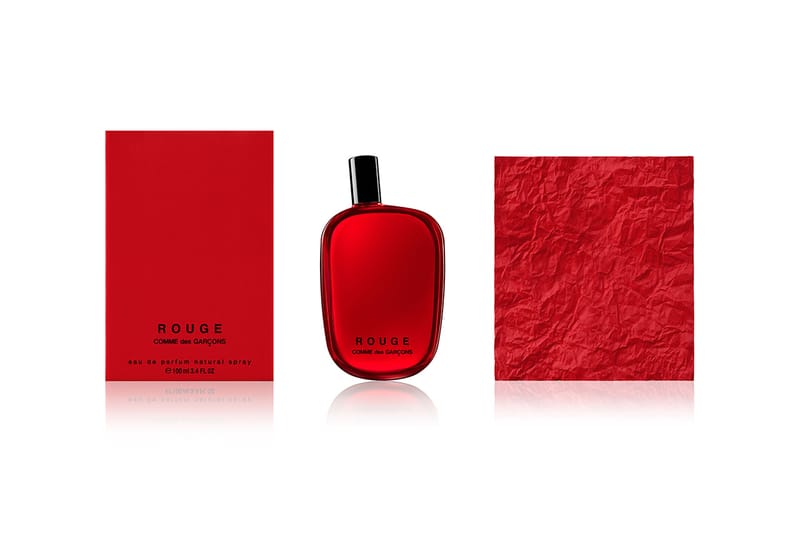 Comme Des GarÇons Parfums
In celebration of the new fragrance, COMME des GARÇONS Parfums has enlisted Jordan Hemingway for a campaign shoot that captures "ROUGE," delivering a series of images that are as sultry and rich as the fragrance.
Check out the campaign above, and pick up COMME des GARÇONS Parfums' "ROUGE" today at Dover Street Market stores and on the DSM website.
In case you missed it, read HYPEBEAST's deep dive on what goes into developing scents for men.
Source: Read Full Article