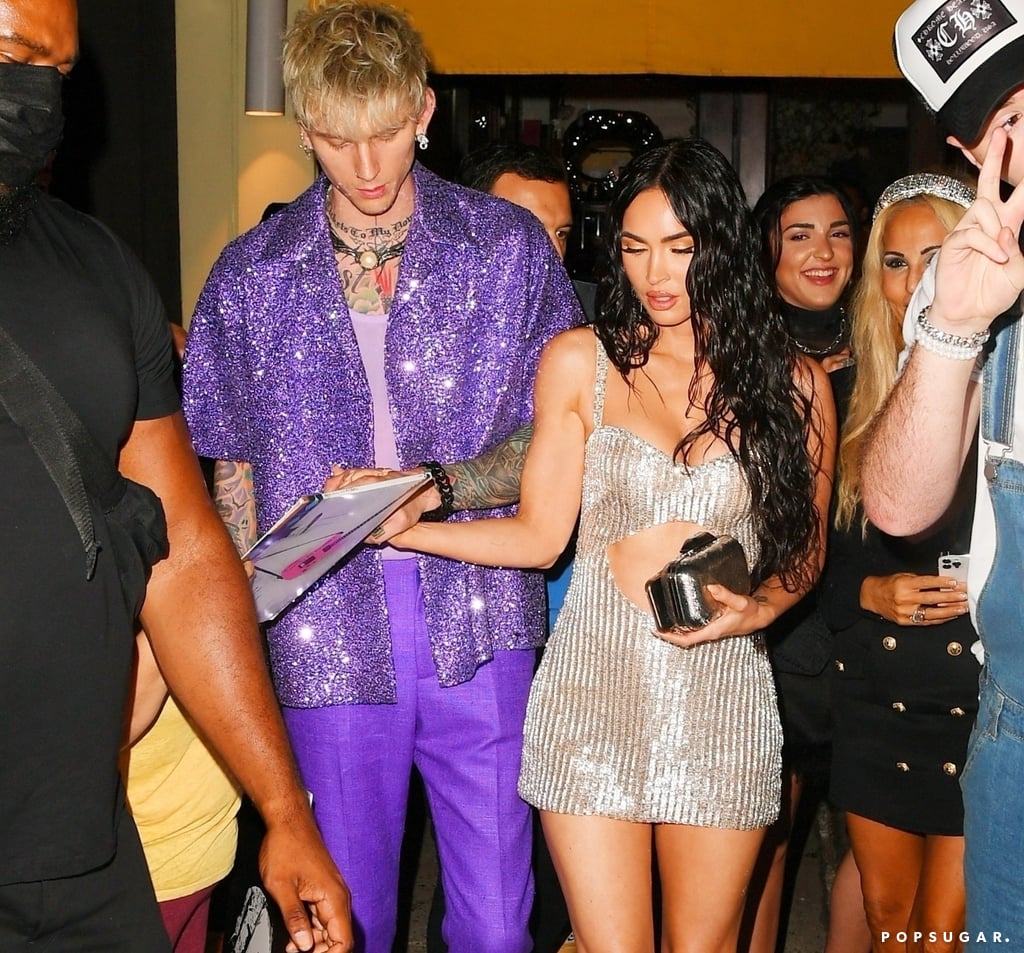 Did Megan Fox Change Out of Her Naked Dress That Caused All That Commotion? Why Yes, She Did

After Megan Fox sent our minds racing in her see-through Mugler look on the MTV VMAs red carpet — that moment may or may not have been loosely inspired by Kim Kardashian, BTW — she changed! Machine Gun Kelly won the award for best alternative video for "My Ex's Best Friend," swapping his red Dolce & Gabbana suit for purple Valentino Haute Couture sequins to take home his Moon Person, and Fox's stylist Maeve Reilly scored her a minidress to match. The duo went out for dinner following the show with Kourtney Kardashian and Travis Barker, and Megan and MGK showed off their matching looks in the street.
Megan's number featured a super-short hemline that stopped right below the hips and a cutout at the midriff to show off her abs. She wore silver metallic platform sandals and a coordinating box clutch to complete the outfit, which felt right on point for the actress's sense of style but also purposefully played up MGK's lilac glittered button-down and his embellished loafers. Ahead, see how the couple made the fashion transition from nighttime to, well, even later at night. These looks will surely be imprinted in your mind for years to come.
Source: Read Full Article