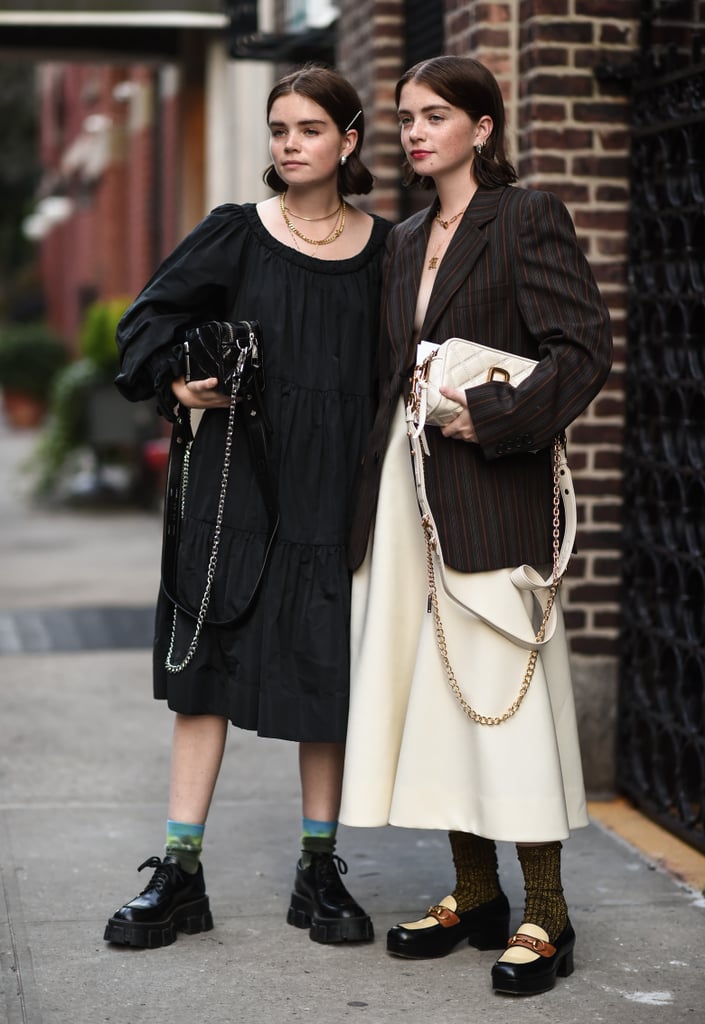 Here For a Comfy Shoe? Look No Further Than Spring's Loafer Trend

Though I'm totally a heels girl, I completely understand the appeal of a comfortable shoe. In fact, I'm always on the lookout for styles I would feel like myself in, since my comfort zone remains in three-to-four-inch territory; on many occasions, it's just not the most practical. Ballet flats and sneakers have never been my "thing," per se (though I'm currently in a flirtation with Reebok's classic leather sneakers), block heels are certainly up my alley but not always my ideal, but Spring's loafer trend . . . that, my friends, is a look I'm very much here for.
While the loafer is hardly a novel silhouette, it's eternally chic both in flat and heel form — Gucci pretty much has a monopoly on the footwear category which means it'll never be uncool. But beyond the Italian house's cult-loved styles, designers from New York to Paris declared the loafer as the It silhouette for Spring/Summer 2020. From two-tone styles spotted at Loewe, to chunky silhouettes witnessed at Prada, and to minimalist styles seen at Altuzarra, designers are delivering on fresh versions. We're even seeing embellished loafers with pearls and rhinestones for Spring: it's our top pick if you're into a dressier flat.
From classic to minimalist and playful, ahead, our edit of the best loafers for Spring 2020 at every price point.
Source: Read Full Article