https://www.instagram.com/p/CPY1u5Zpmr1/
Gabrielle Union Wearing Autumn Adeigbo

Autumn Adeigbo made her foray into design around 2016, launching a line of printed dresses while still an assistant at W Magazine. Since then, she's built a significant celebrity following, including stars like Gabrielle Union, Charli D'Amelio, Zooey Deschanel, Florence Pugh, Mindy Kaling, Kerry Washington, Lupita Nyong'o, and Regina Hall.
While they love Adeigbo's signature design aesthetic — think minidresses and jumpsuits in vibrant, romantic prints — celebrities also value the company's ethical business practices. Adeigbo produces her clothing solely at women-run facilities in NYC, where her designs are sewn, and in India, where they are hand beaded by women artisans who are paid fair wages.
What's more, she avoids fabric waste and excess manufacturing with a thoughtful direct-to-consumer approach in delivery. Adeigbo's fabrics are bought in batches, based only on what is ordered through her website or at partner vendors in a given time period. As many fast-fashion brands over produce stock in anticipation of demand, Adeigbo stands out as one of the designers leading the industry toward a more sustainable future.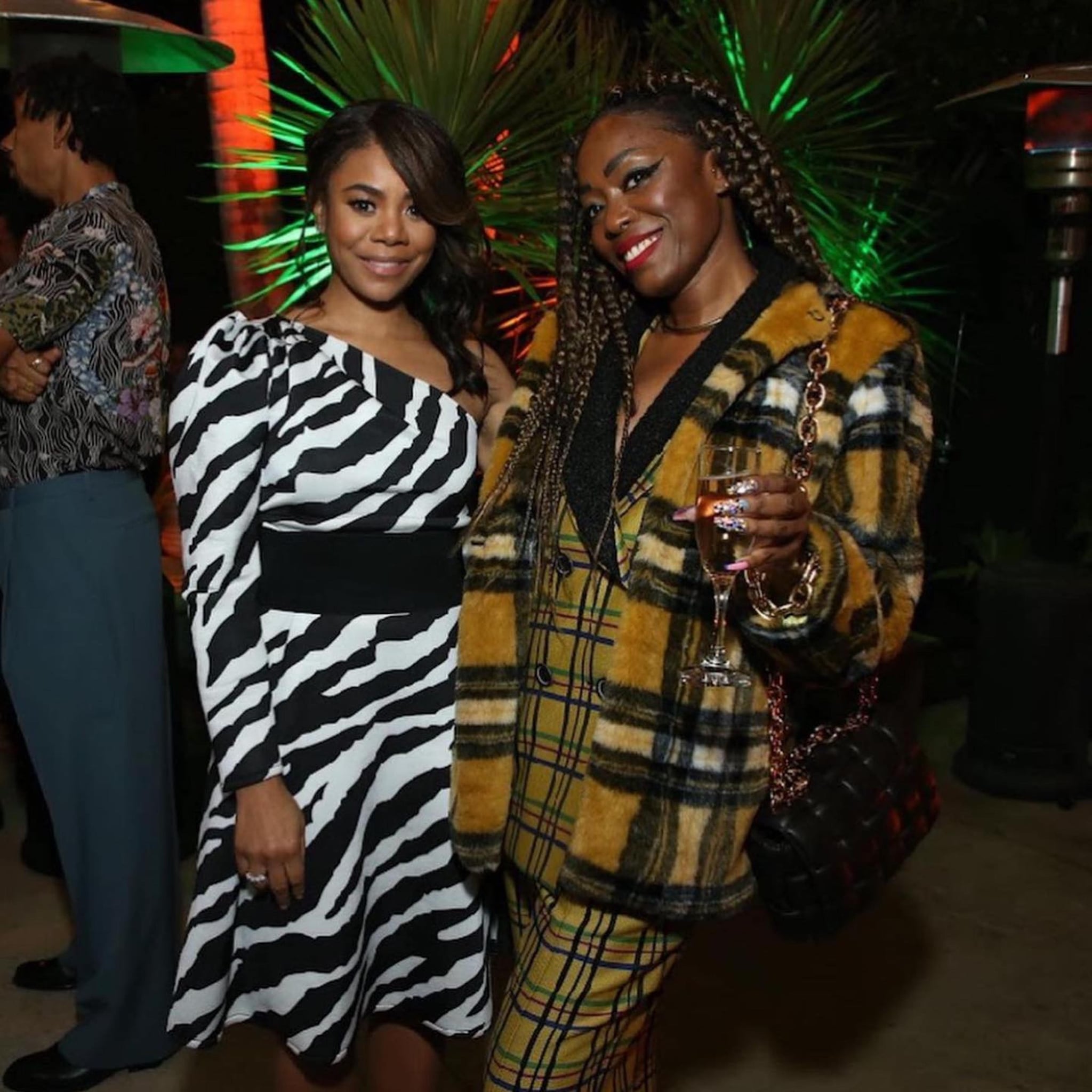 Image Source: Courtesy of Autumn AdeigboAbove: American actress Regina Hall, in the Nara dress, and designer Autumn Adeigbo at a benefit in LA.
After six years in the business, Adeigbo still considers every celebrity placement a pinch-me moment. "I have been watching [them] since I was a teen. I would have never guessed [they] would one day be a part of my life," she told POPSUGAR in March 2021. "To know that [they] saw the brand and gravitated to it like I gravitate to [them] shows me that energy is real."
Ahead, find Adeigbo's favorite celebrity style moments to date.
Source: Read Full Article