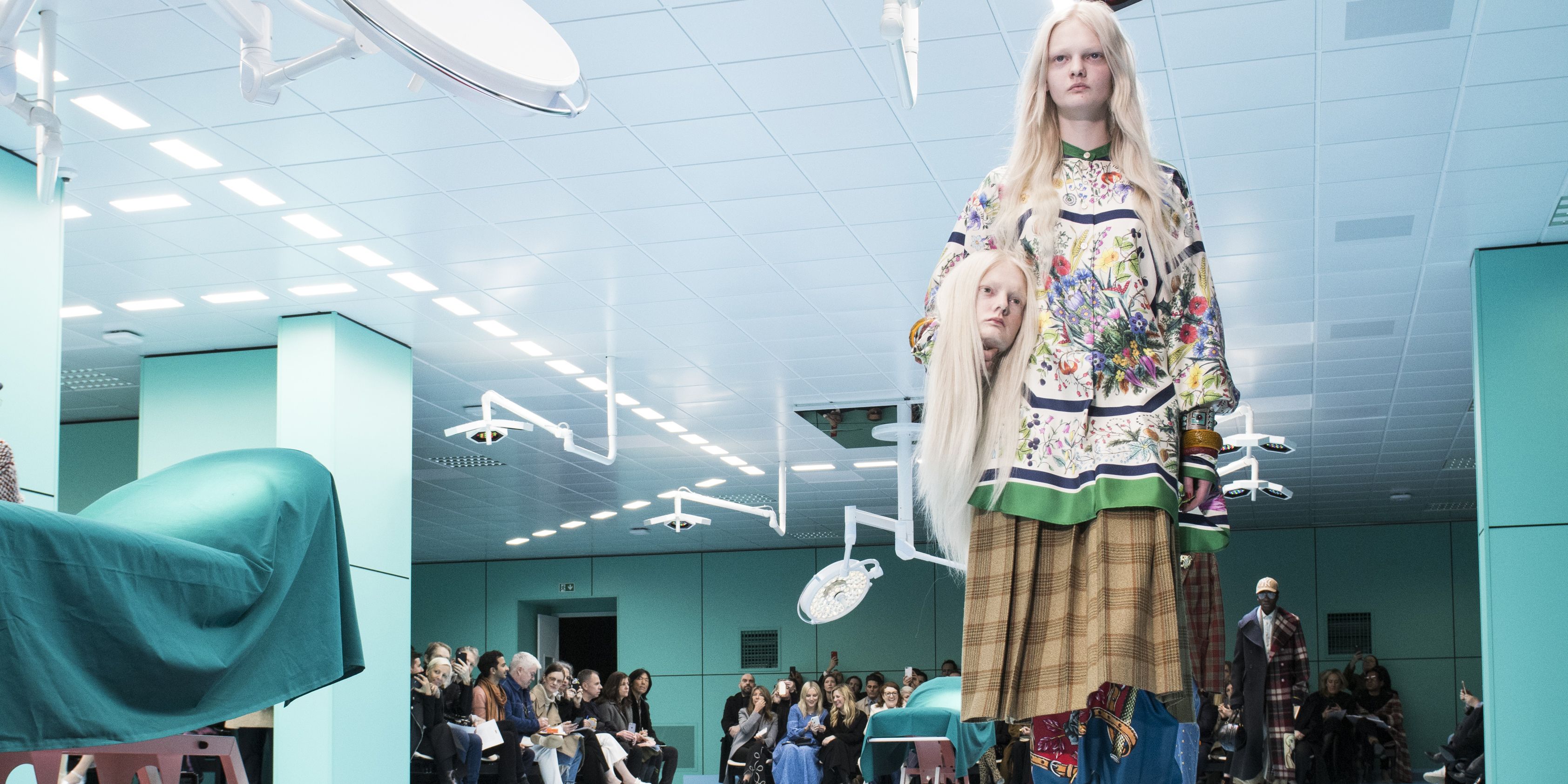 Loving fashion also means acknowledging just how ridiculous fashion can be. From a $1,000 leather Alexander Wang cooler to waitlisted thong jeans and Croc-inspired Balenciaga heels, 2018 delivered plenty of eyebrow-raising items to the fashion world. As the year comes to an end, we're taking a look back at all the wildest, weirdest, and just a tad ridiculous pieces that 2018 graced us with. Hold onto your Gucci heads…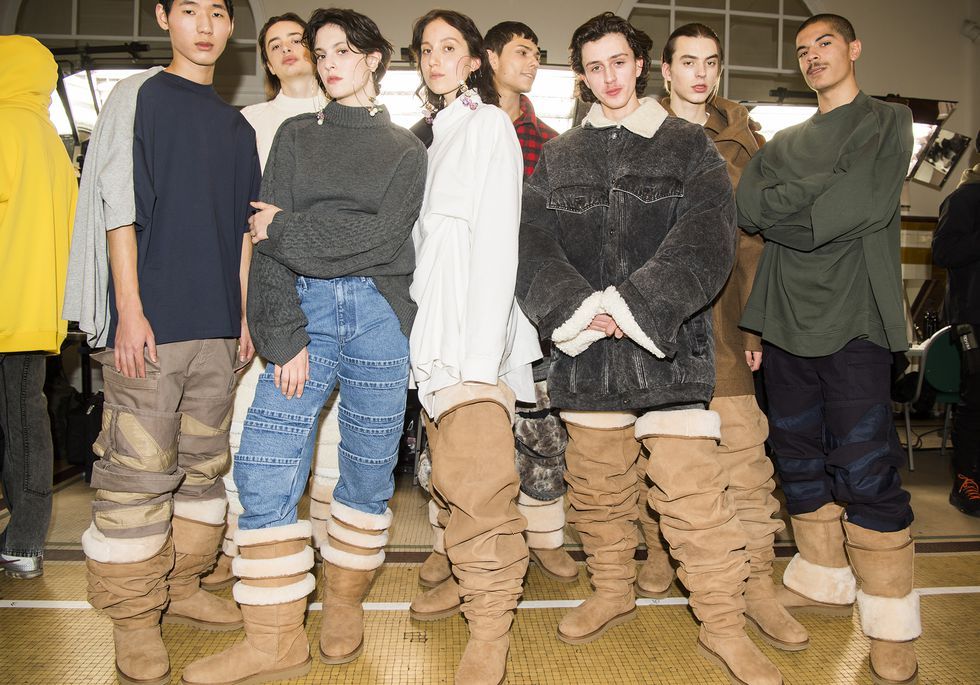 Y/Project is known for its risk-taking, deconstructed pieces, so when the Parisian brand designed its own iteration of the classic Ugg boot back in January, the outcome was these thigh-high boots that looked like baggy suede pants.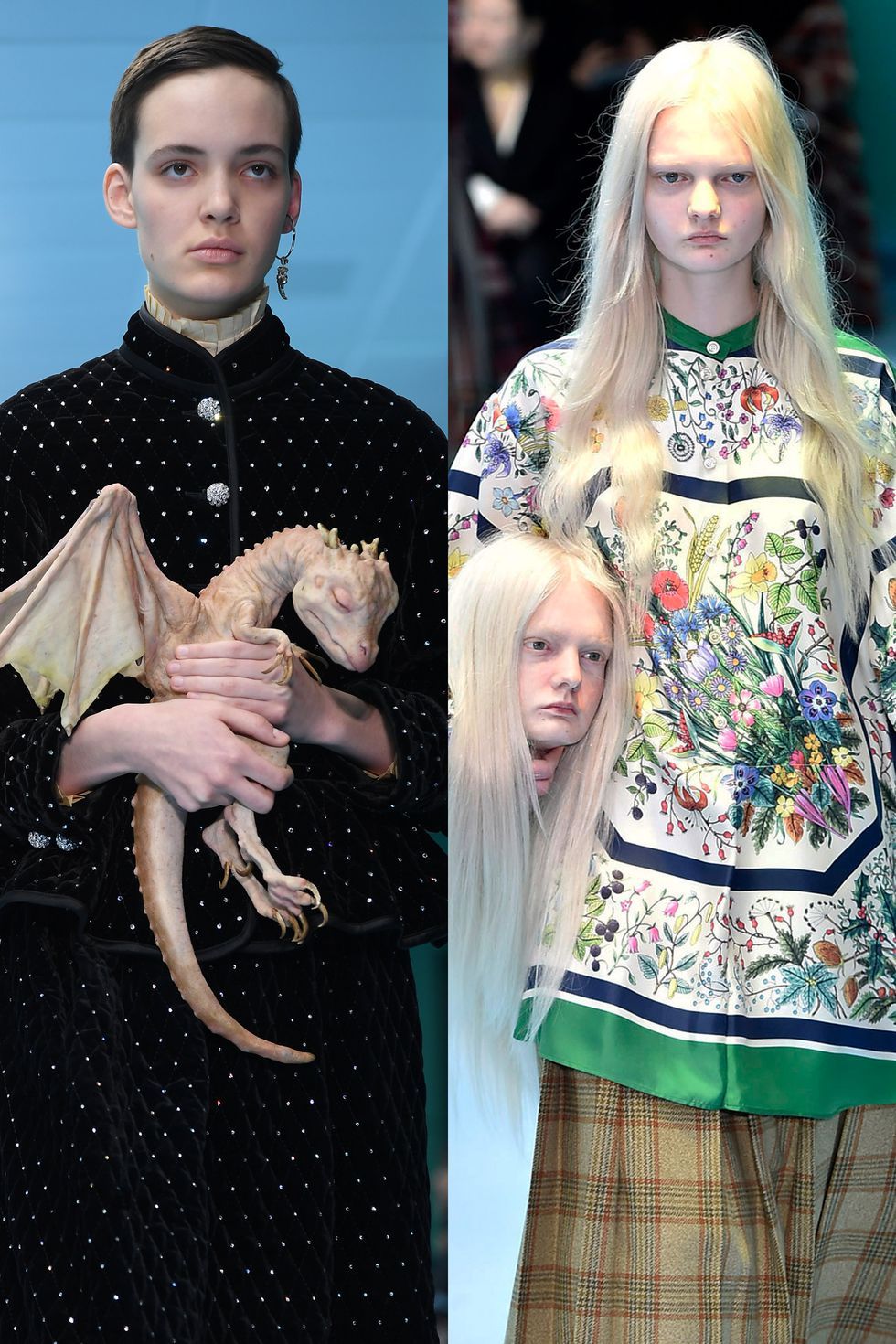 Before the Year of Our Lord 2018, models typically carried handbags down the runway. But at Gucci's Fall 2018 show, Alessandro Michele introduced a new crop of accessories for models to tote: human heads and baby dragons. The creepy, sci fi-esque pieces served as the real stars of the show, sparking endless memes, of course.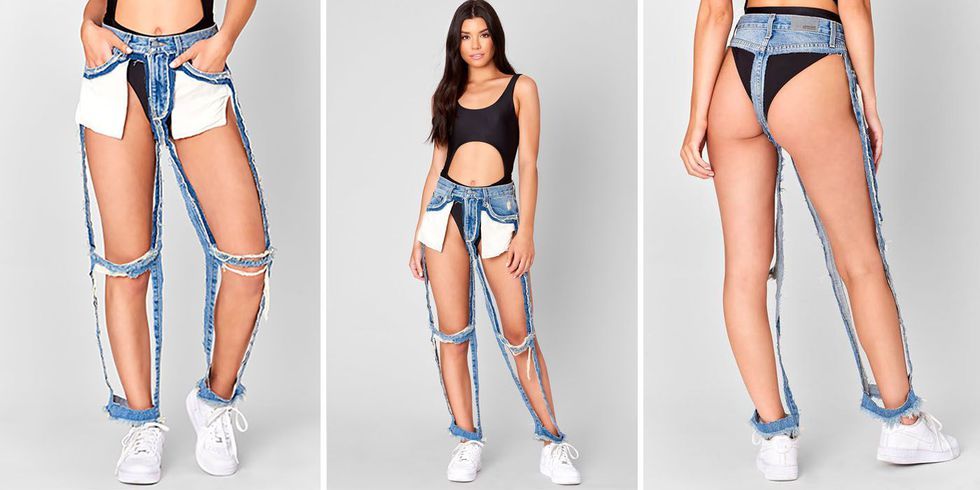 In case you forgot how much of a wild ride 2018 has been, let me remind you of thong jeans. Back in the spring, LA-based brand Carmar Denim unveiled a pair of ultra-distressed jeans that somehow instantly sold out. It's unclear how many of the jeans were produced, but an online waitlist to buy the $168 jeans—which are actually just the seams of jeans—quickly accrued.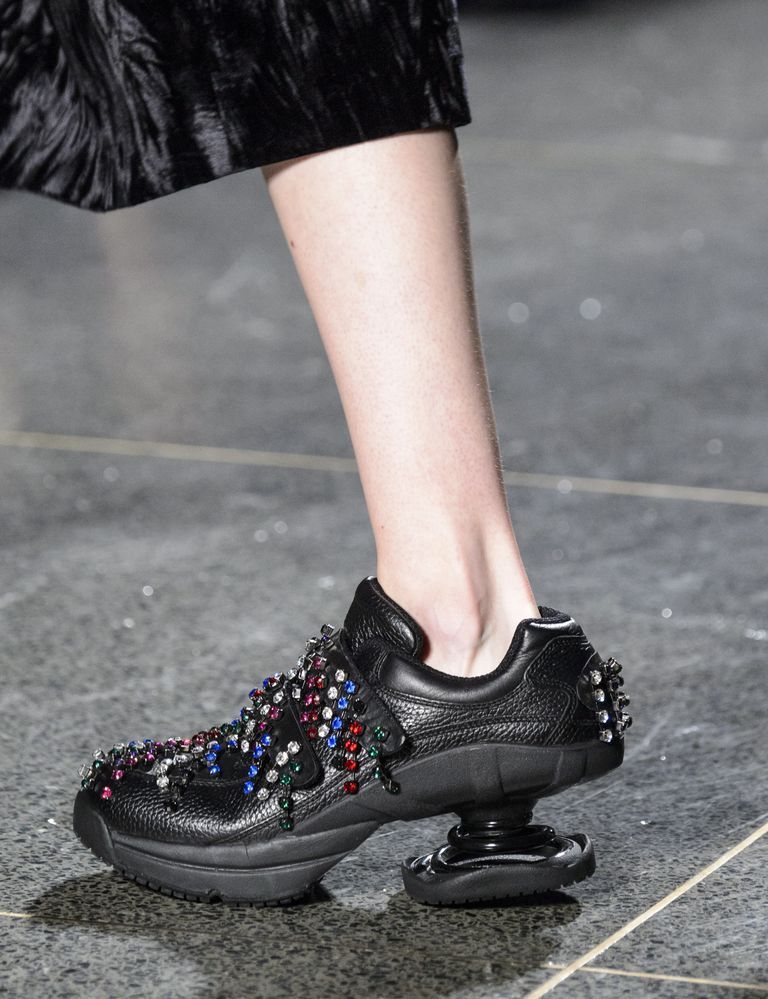 Taking the ugly shoe trend to new heights, Christopher Kane put his own fashun twist on orthopedic shoes for brand's Fall 2018 collection. And the sneaker-like shoes didn't just look like orthopedic shoes—they were actually a collaboration with orthopedic footwear brand Z-Coil.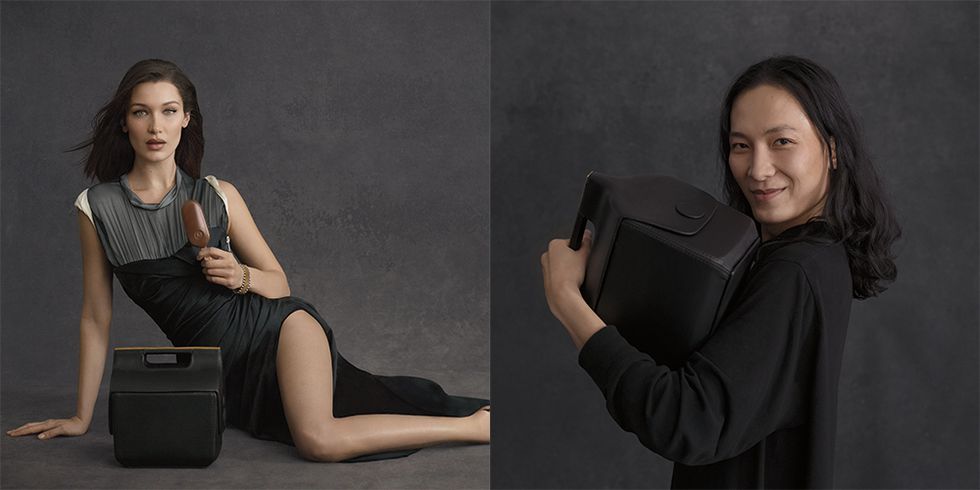 In a surprise collaboration with Magnum Ice Cream, Alexander Wang unveiled a luxe black leather cooler (to store all your Magnum bars in style, obviously). The cooler, toted by Bella Hadid and Wang himself in the campaign, was available to shop for a cool $1,000.
Delivering one of the most mind-blowing fashion moments of 2018, a body modification accessory exhibition titled "A. Human" opened to coincide with New York Fashion Week in September. Kim Kardashian West and Chrissy Teigen were amongst the first to debut the body modification pieces, which included a built-in choker necklace that moves in sync with your heartbeat and biological high heel implants. The trippy accessories, which were not actually available to buy, instead remained on display in an interactive exhibit that explored the potential future of fashion.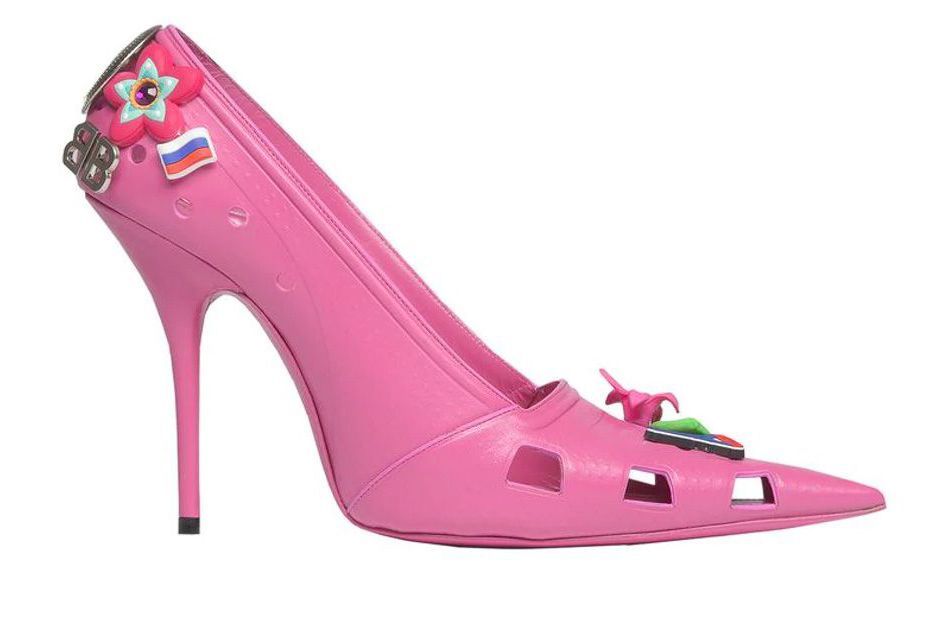 Balenciaga gave us platform Crocs in 2017, in 2018, the fashion house followed up with Barbie-inspired Croc heels. The pumps even included Balenciaga's high fashion take on Croc's kitschy, kid-friendly pins. And strangely enough, I really kind of wanted a pair?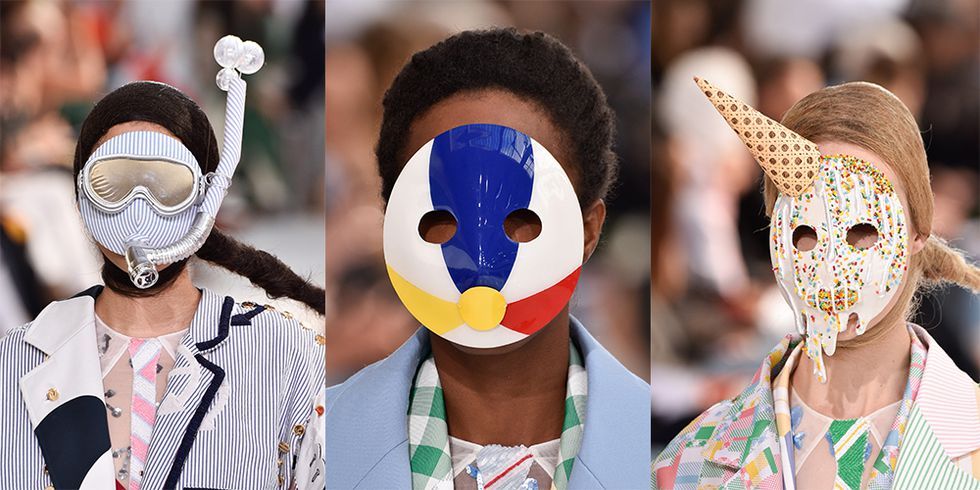 For those looking to hide from the hellish news cycle that was 2018, Thom Browne came up with an interesting solution for his Spring 2019 show. The designer sent a lineup of playful face masks in the form of beach balls, melted ice cream cones, snorkels, rugby masks, and more down the runway. It certainly made for a new form of escapism.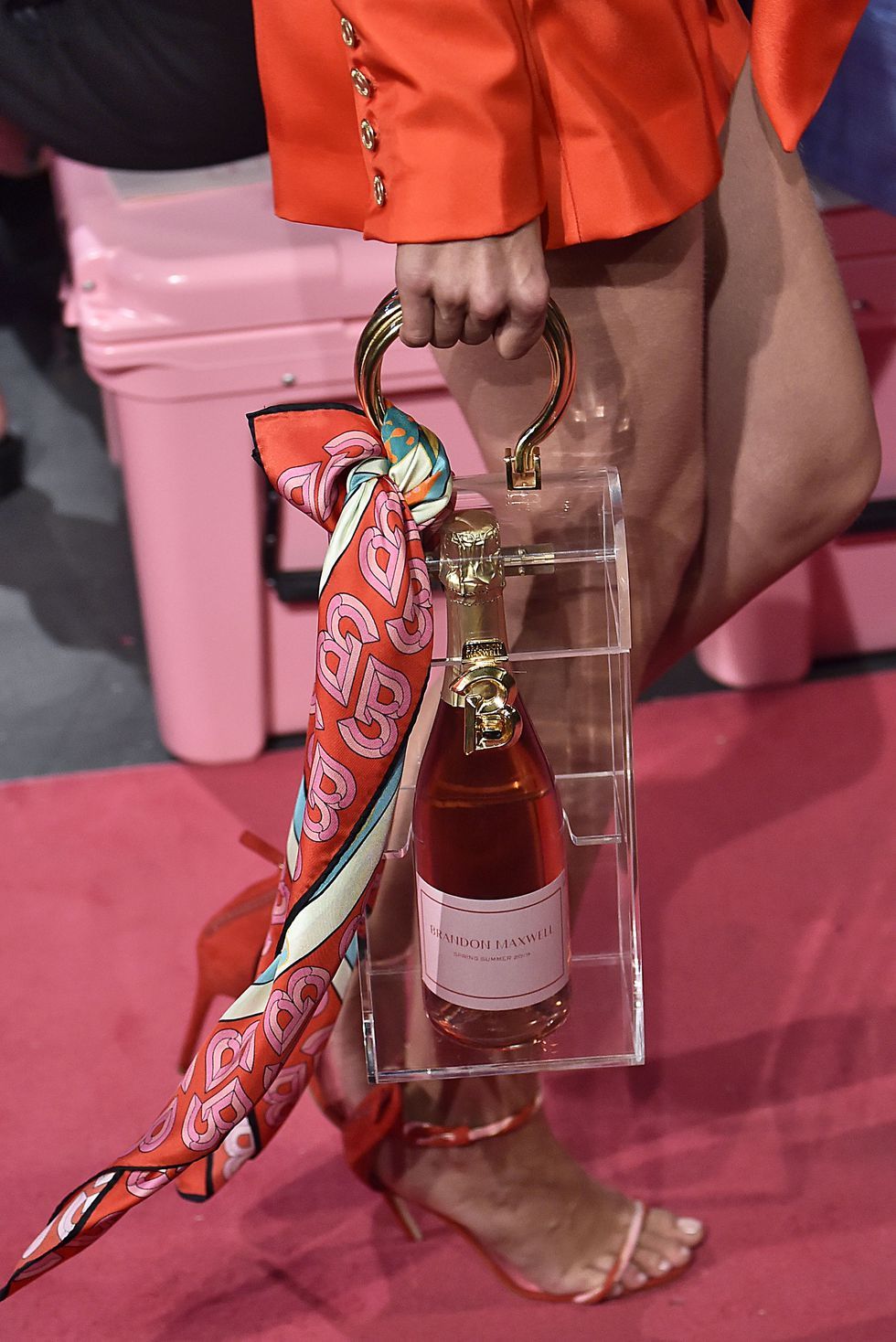 Last but not least, this bag definitely falls into the category of Crazy Genius. For his Spring 2019 collection, Brandon Maxwell sent clear box bags filled with rosé bottles down the runway. A handbag meant specifically for carrying bottles of champagne and rosé is exactly what we need to carry out of 2018.
Source: Read Full Article