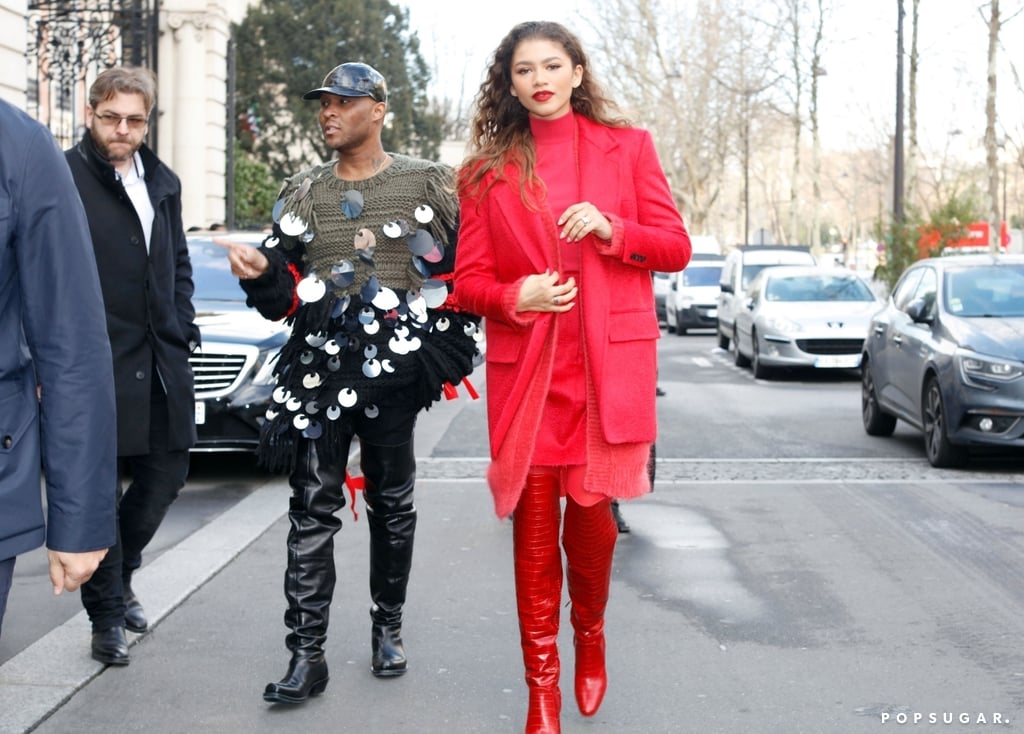 Zendaya's Street Style Is So Stinkin' Cool, I'm Ready For Her Autograph

You can make the case that Zendaya has a collection of incredible red carpet looks to boast about, and you'd be completely accurate. But I want to draw your attention to all of the in-between moments her stylist Law Roach helps her bring to fruition in the streets. Whether she's headed to make an appearance on a talk show, stepping out for Fashion Week, or just on a shopping spree with friends or fam, Zendaya is constantly bringing us fresh ideas to try to recreate at home. She wears Vans and Converse on the regular, so it's not like we don't have the props to pull off her casual looks.
That said, the 23-year-old Euphoria star is also used to wearing plenty of designer items — take that Christian Dior Lady Bag for example or the amazing Ports 1961 tailored tan suit she styled underneath a boho fringed vest. These are certainly the pieces that come with having a celebrity wardrobe, but Zendaya always gives her street wear a laid-back feel — it's just who she is. We love that no matter what she's wearing, Zendaya and Law make her outfits seem attainable and cool enough for a shopping day with friends or a night out at the bar. Scroll down to get inspired by their magic.
Source: Read Full Article