Life might seem a little less than exciting after the holidays are over. The weather is still cruddy, the days are still long, and most holiday get-togethers have come to an end. Luckily Target's new Hearth & Hand With Magnolia Winter Collection drops Dec. 26, and everything looks beyond hygge.
Hygge (pronounced hue-ga) is a Danish concept that can't exactly be translated directly into English, but it basically means this feeling of cozy contentment because you're enjoying the simple things in life, according to Country Living. Meik Wiking, the CEO of the Happiness Research Institute in Copenhagen, told Country Living that hygge is so important to native Danes that it's "a defining feature of our cultural identity and an integral part of the national DNA."
So what's considered hygge? The list is pretty endless, but Country Living says some top examples are sweatpants, candles, fireplaces, throw blankets, and hot drinks. What's not hygge? Being glued to your smartphone and strict rules are especially un-hygge-like, says Country Living.
That's what makes Hearth & Hand With Magnolia's latest collection so darn hygge. It's brimming with hygge as heckc items that will bring feelings of coziness to your life, like mugs, throw blankets, and even faux foliage that will bring the outdoors right to you. These are some of my favorite hygge picks from the new collection:
1. These Cozy White Mugs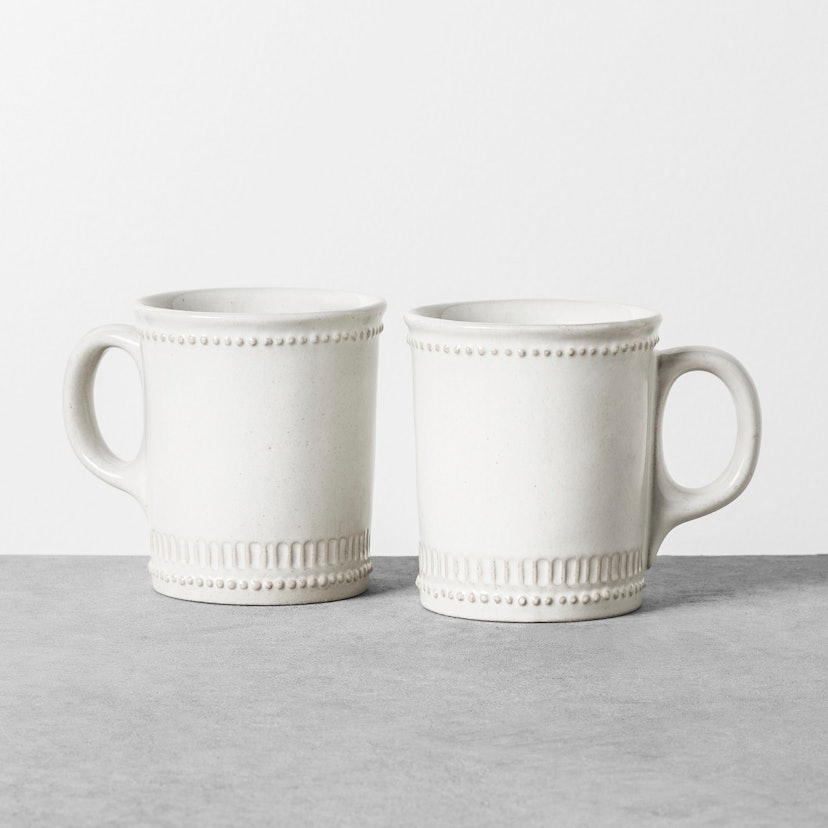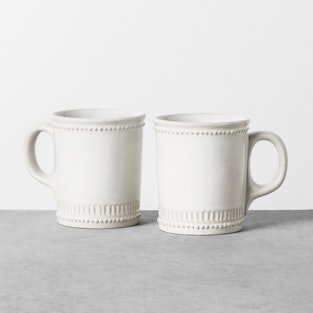 Hearth & Hand with Magnolia White Beaded Mugs
$7.99
Target
Snuggle up with your hot beverage of choice with these white beaded mugs. This is a set of two, so you can share with a friend if you feel like having some company.
2. This Stoneware Dessert Bowl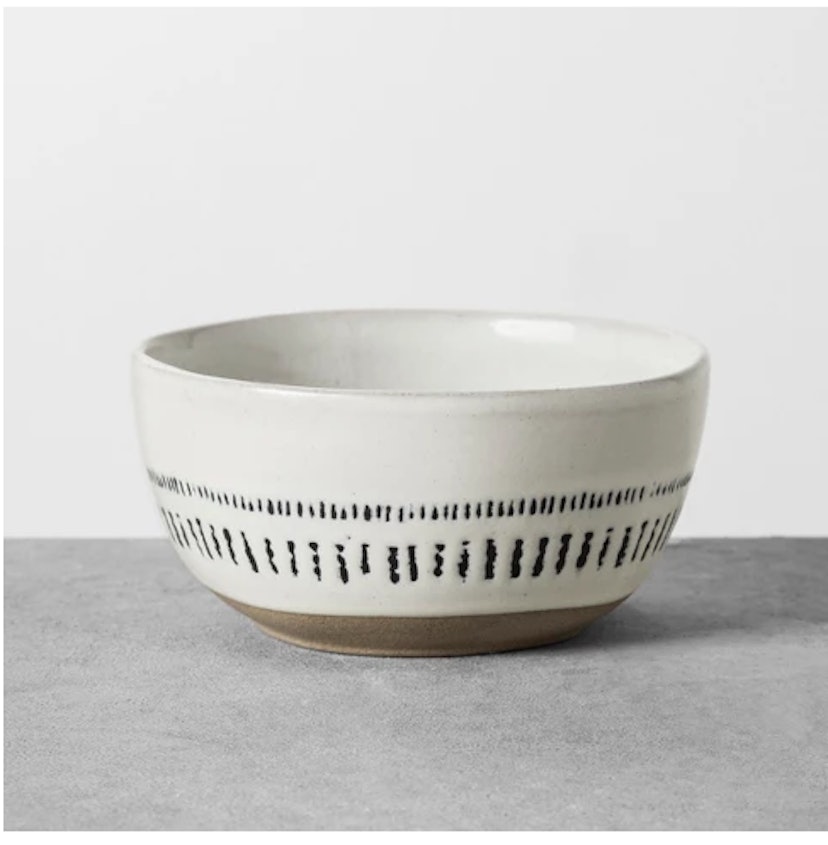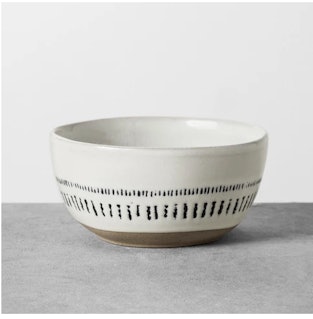 Dessert Bowl Stoneware
$4
Hearth & Hand
Fill this sophisticated stoneware bowl with your favorite childhood dessert. Why not make a night of it and watch your favorite movie as a kid while you enjoy your snack?
3. This Citrus-Scented Bergamot Candle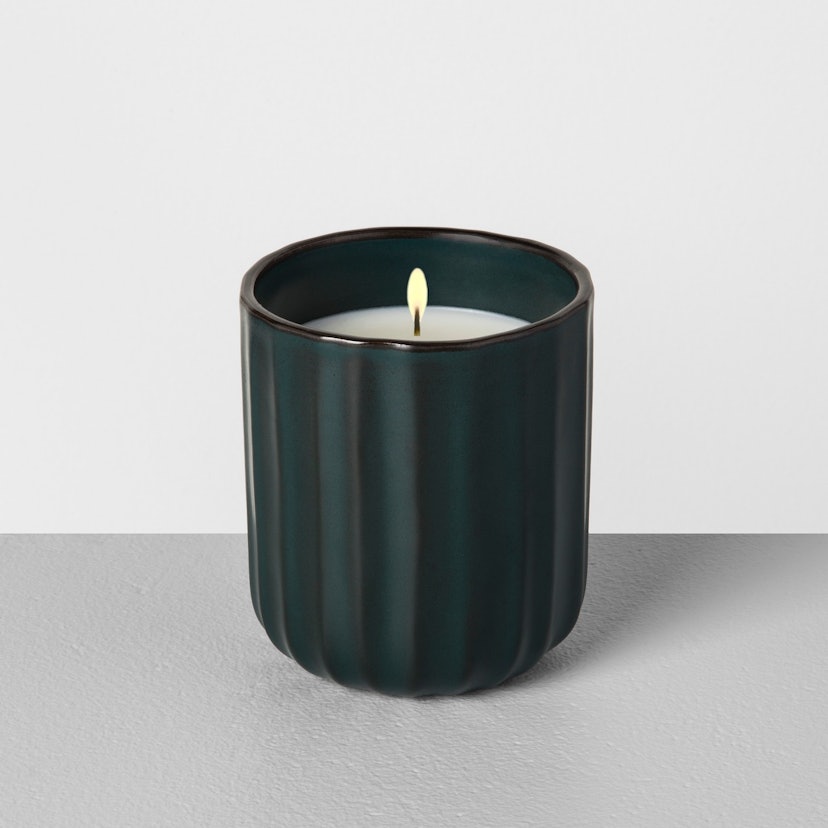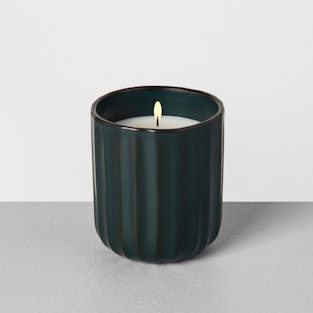 Heart & Hand Wild Bergamot Container Candle
$14.99
Target
What more hygge than casting away the winter darkness with some beautiful scented candles? This one has a the wild citrus aroma of bergamot.
4. This Fluffy Throw Blanket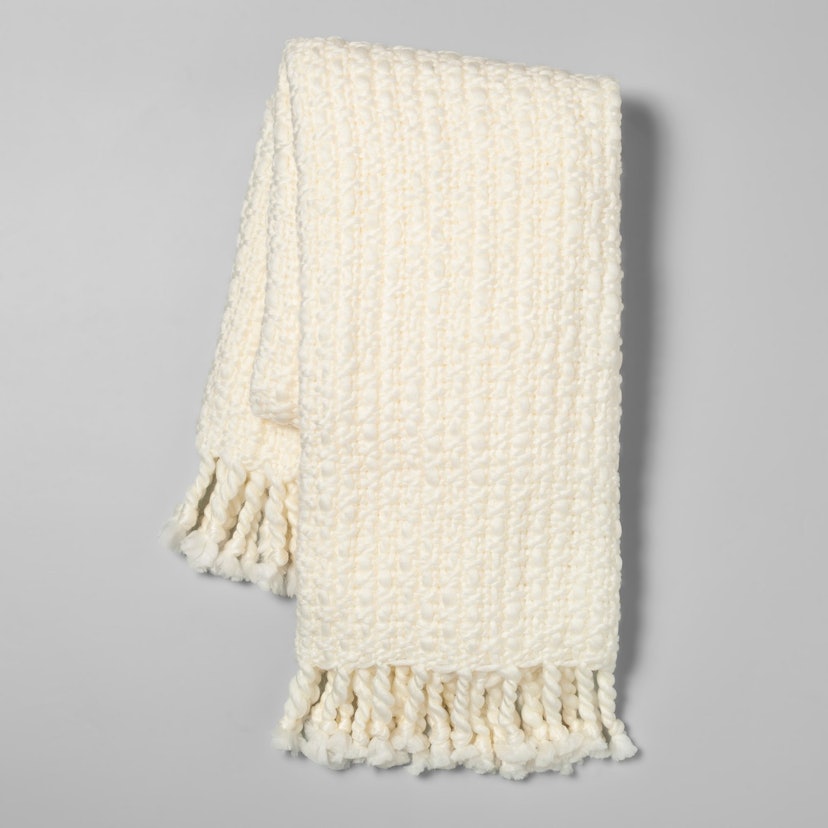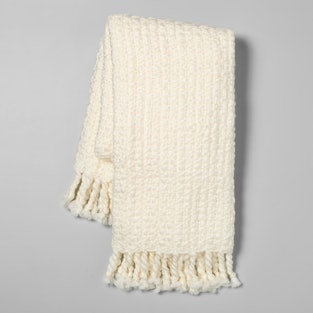 Hearth & Hand Chunky Woven Throw Blanket
$39.99
Target
Wrap yourself up in this comfy woven throw blanket and read a book or watch your favorite show. Add your favorite beverage and you're in hygge bliss.
5. This Splash Of Floral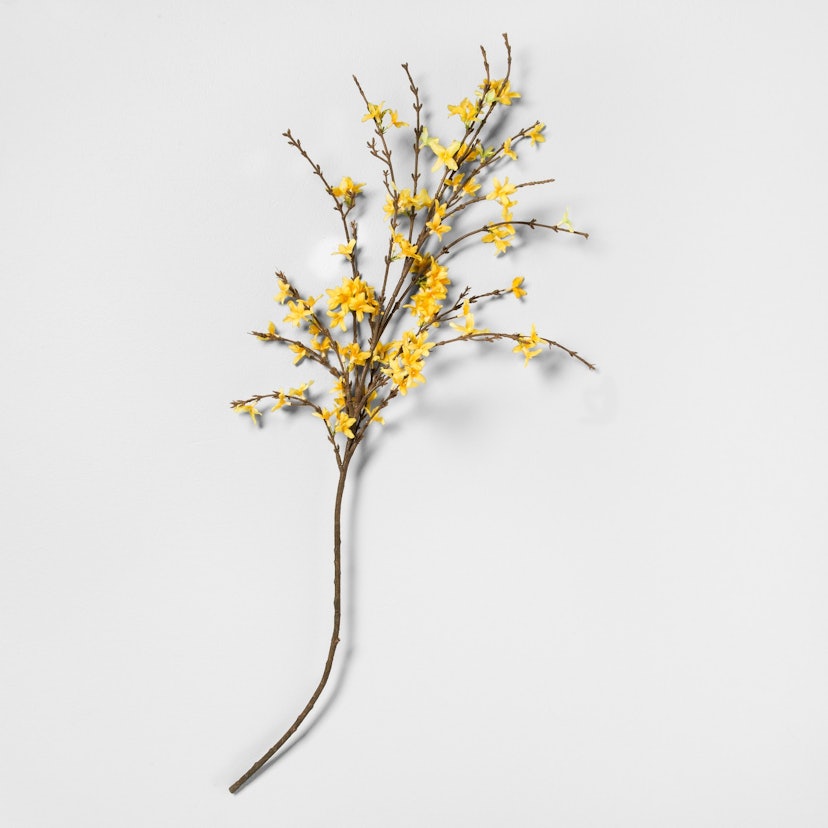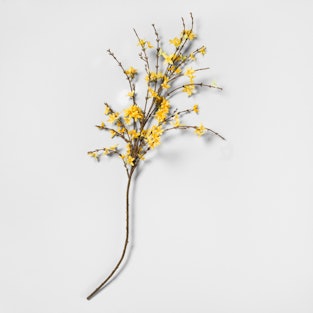 Hearth & Hand Faux Forsythia Stem
$9.99
Target
Candles aren't the only way to brighten your winter days. Some faux foliage like this bright yellow forsythia stem can add a burst of beauty to your home.
6. This Nostalgia-Inducing Vase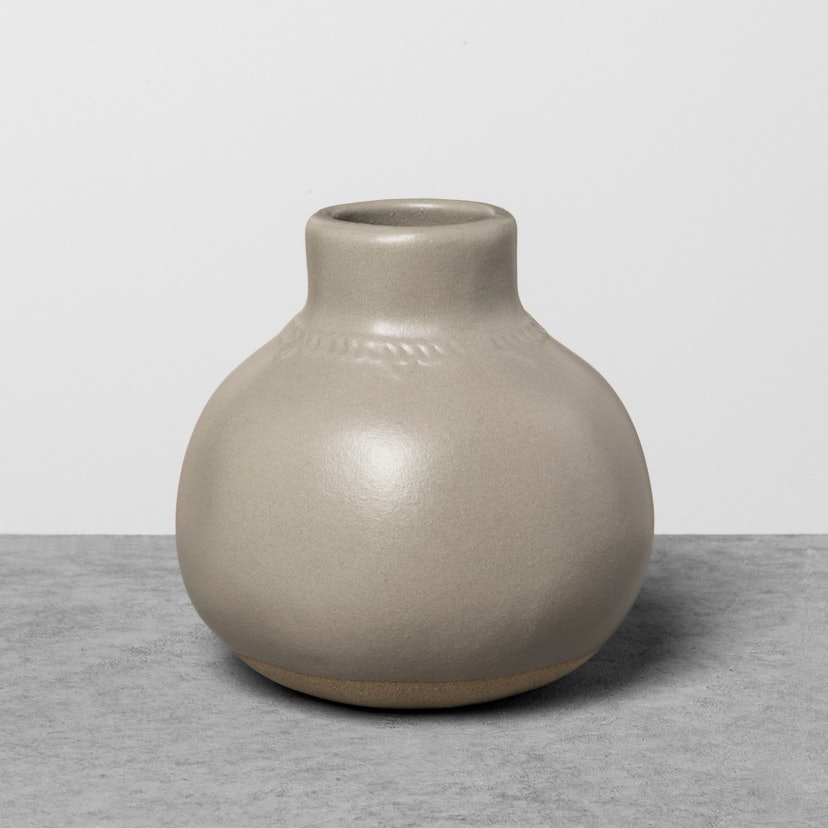 Hearth & Hand Gray Glazed Vase
$9.99
Target
Add your colorful floral stems to a vase that reminds you of your high school art class days. It's organic, nostalgic, and has that rustic kiln vibe.
7. This Empowering Piece of Decor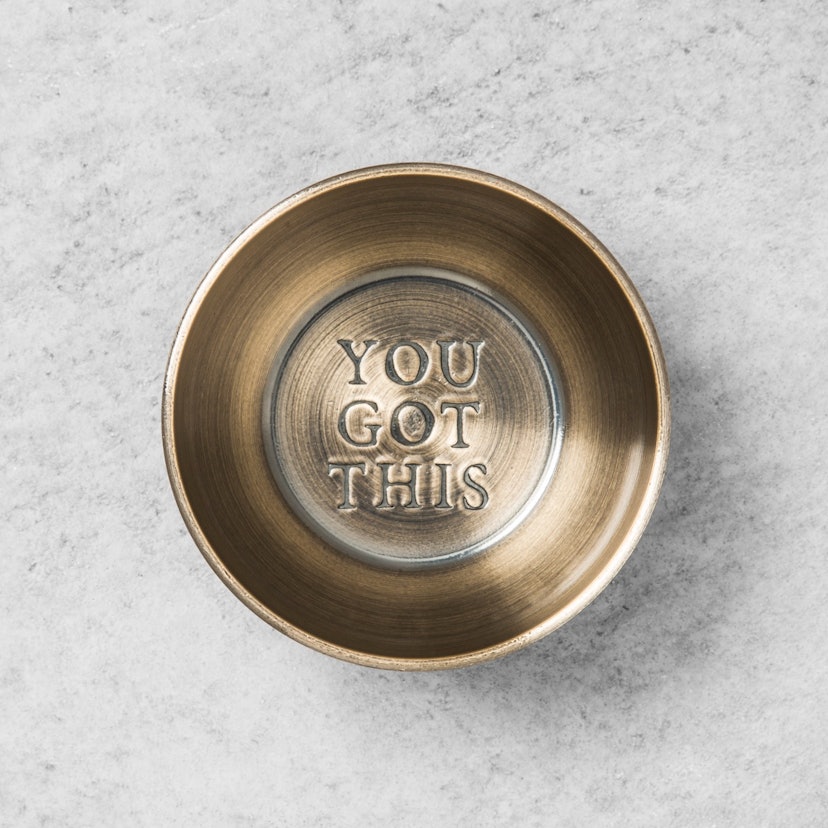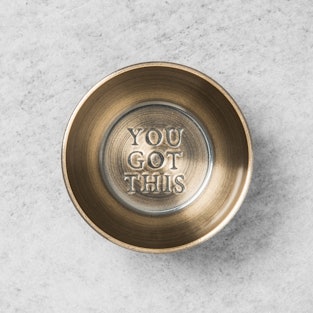 Hearth & Hand Decorative Bowl
$4.99
Target
This says you're supposed to place it on a table, but there's no reason you can't hang it on the wall as a reminder that you are the freakin' best.
8. This Long Lumbar Pillow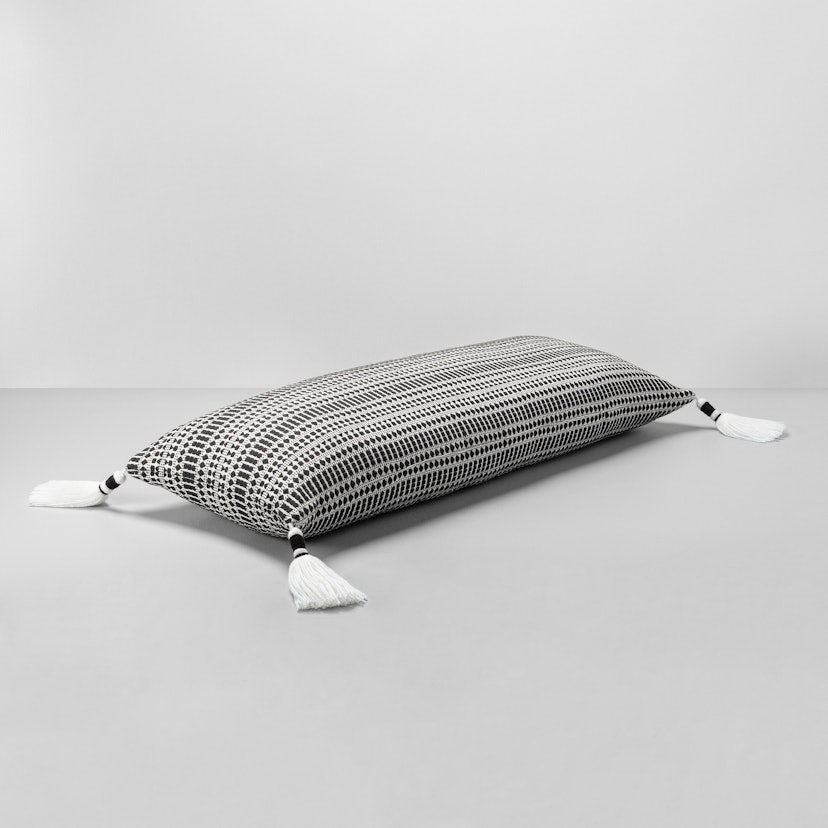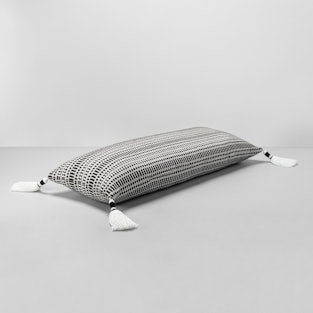 Hearth & Hand Lumbar Throw Pillow
$29.99
Target
This lumbar pillow is, like, three and a half feet long and about five inches thick. Talk about lounger's dream.
9. This Cushiony Floor Pouf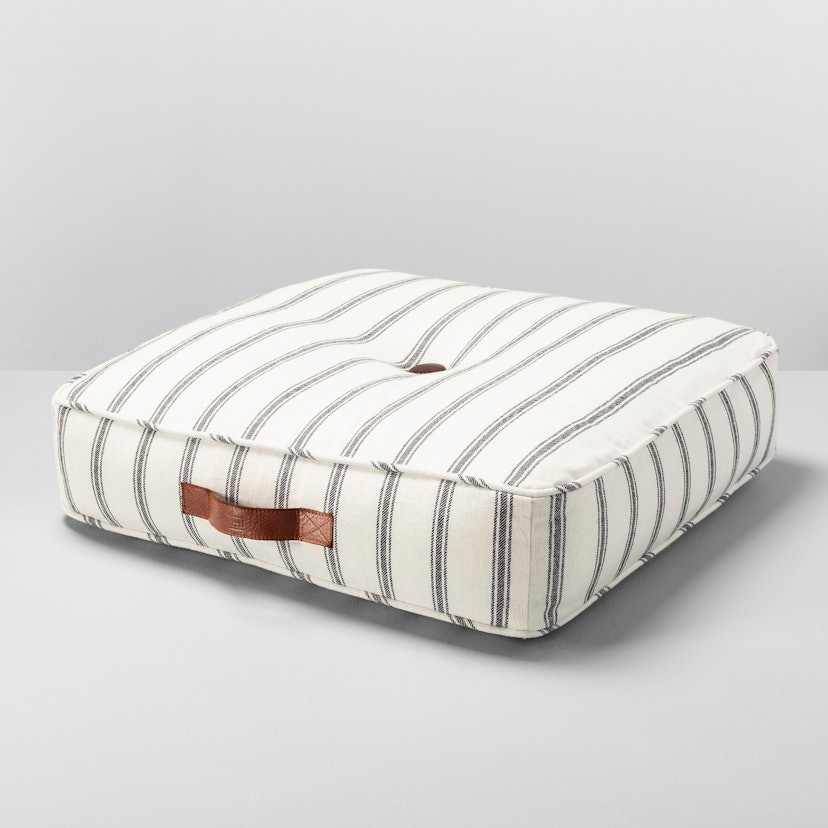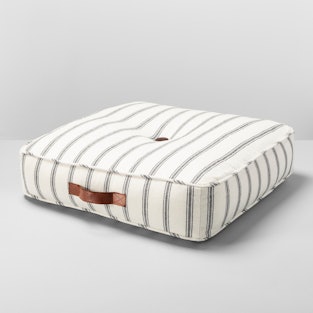 Hearth & Hand Stripped Floor Cushion
$49.99
Target
Why add extra chairs for guests when all you need are these super comfy floor cushions? And they've got convenient little handles attached to them.
10. This Mindful Wall Banner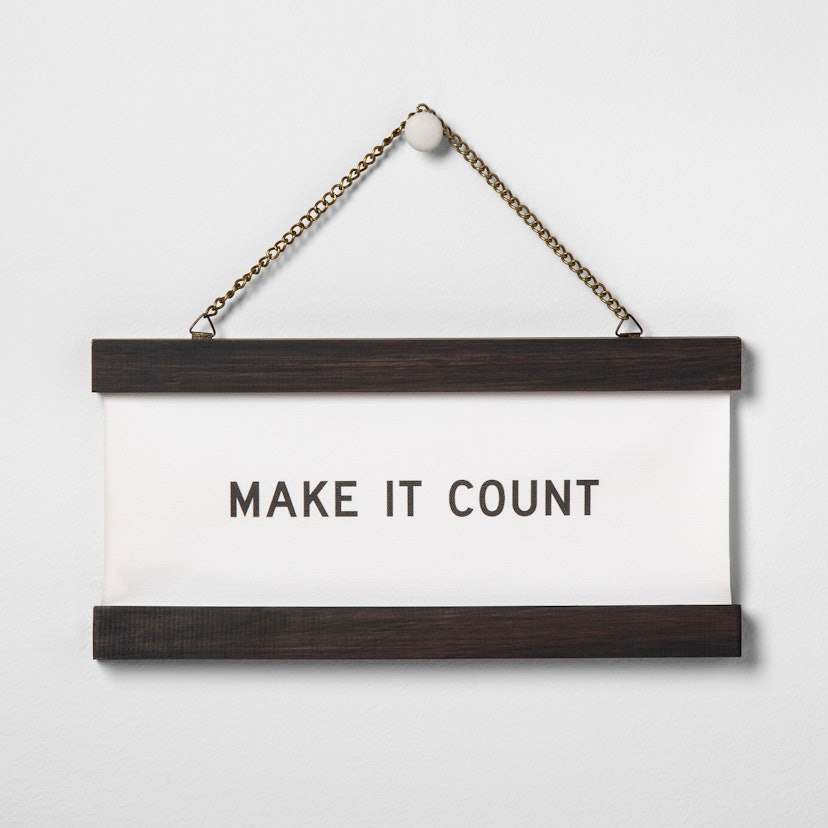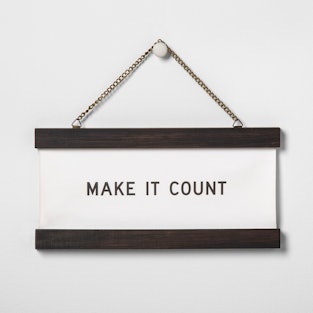 Hearth & Home "Make It Count" Wall Banner
$9.99
Target
A really important part of hygge is to remember to be in the moment, and this sign is a great reminder to make every moment count.
11. This Nap-Friendly Comforter Set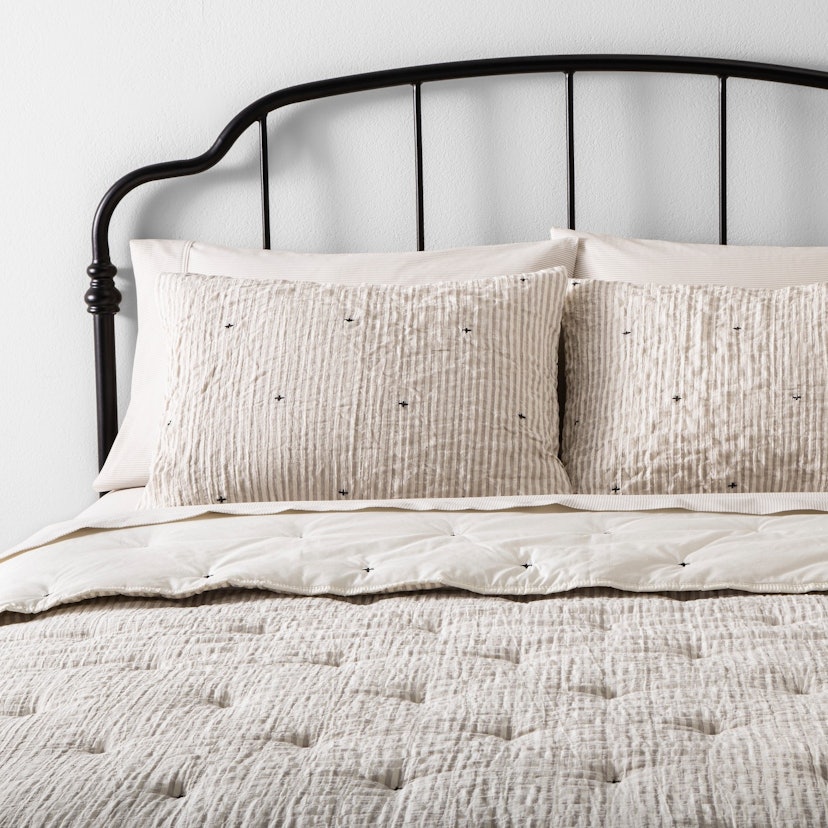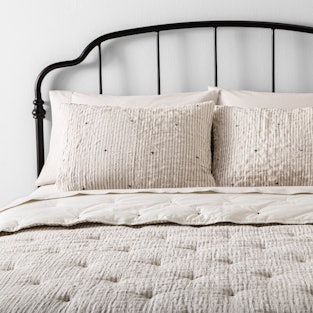 Hearth & Hand Simple Stripe Embroidered Comforter Set
$99.99
Target
Did you fall asleep just looking at this? Fluffy, cloud-like things will do that to you.
12. This Inviting Stoneware Pitcher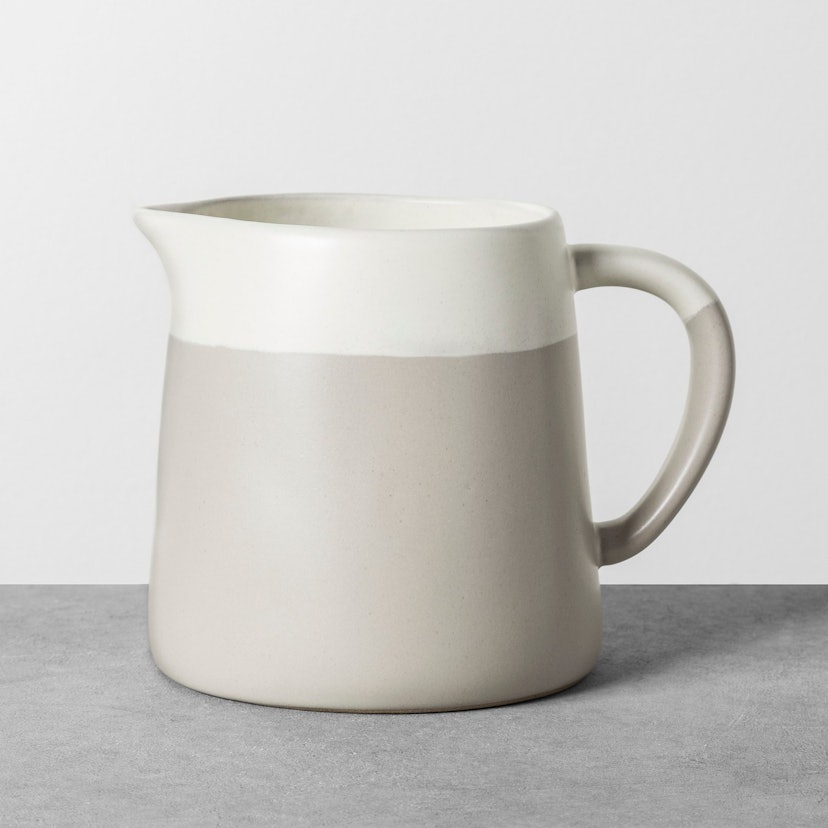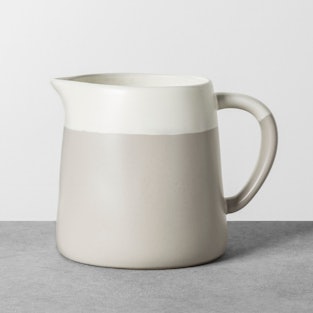 Hearth & Home Stoneware Pitcher
$12.99
Target
You can serve hot or cold beverages in this stoneware pitcher, so gather some friends together serve up your favorite concoction.
13. This Book-worthy Floor Lamp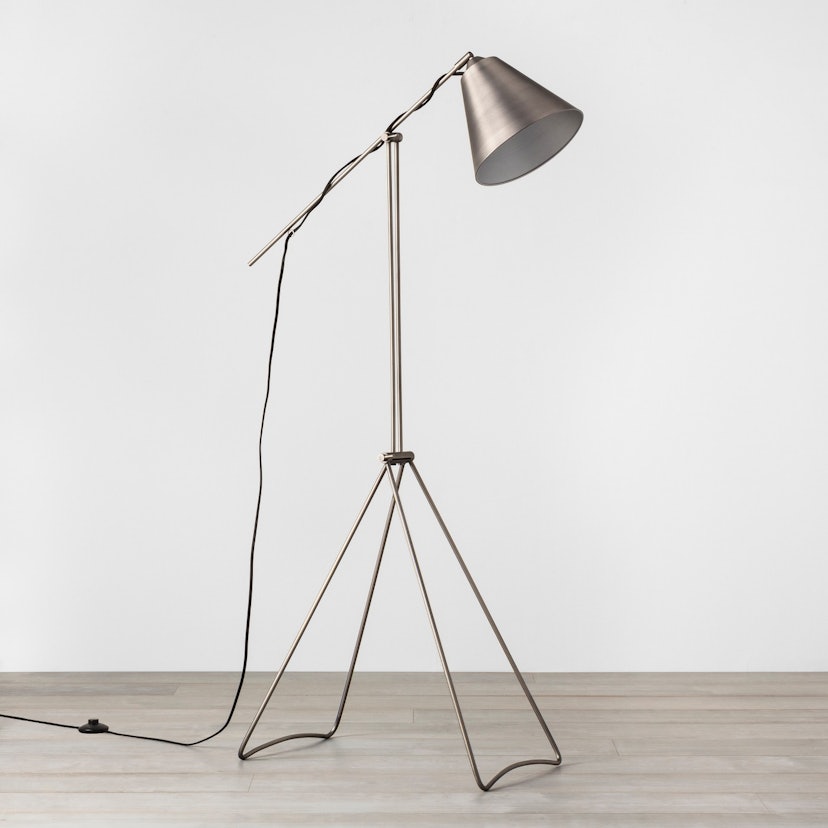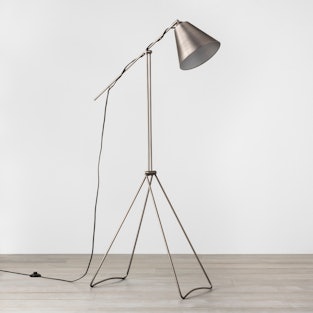 Hearth & Home Pewter Floor Lamp
$89.99
Target
Curl up with a good book under this cone-shaped floor lamp and get lost in a good story. Hygge is all about enjoying those quiet, simple moments, even they're alone with a good book.
Hygge ultimately can't be bought because it's all about being in the moment. It's really a feeling that you experience. But Target's latest collection will undoubtedly help you get closer to hygge by connecting you to the simpler things in life.
Source: Read Full Article