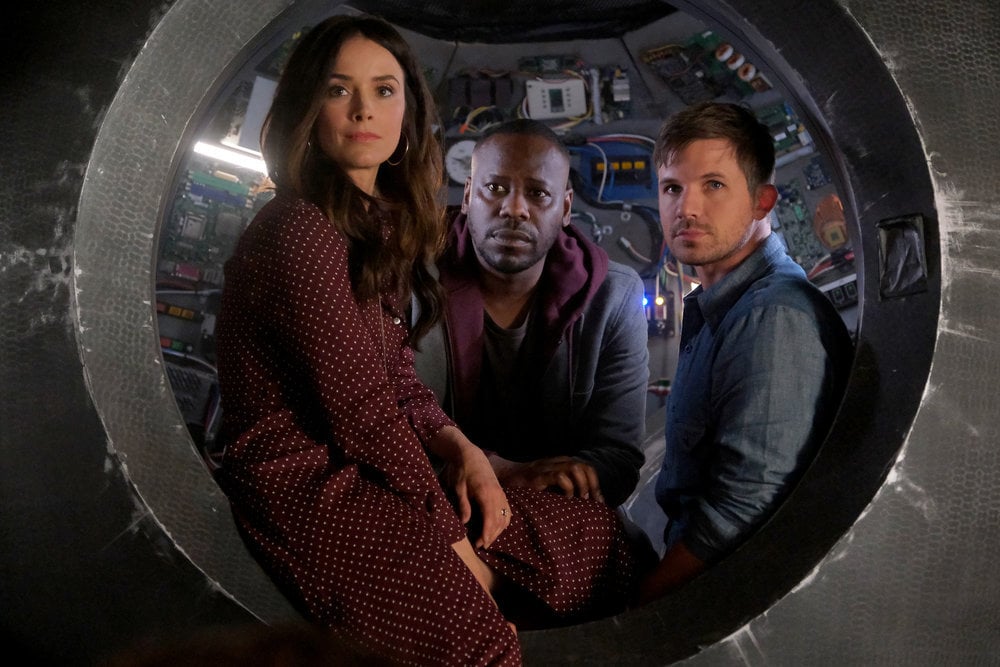 These past two years have been quite the journey for Timeless fans. The time-traveling drama first premiered in 2016, and since then the series has been canceled, renewed, and then canceled again. Of course, through all the highs and lows these past two seasons, the show has also gained a dedicated following. The show's fans, who call themselves Clockblockers, have not only fallen in love with the characters and the actors who play them, but the important stories the series tells about history, diversity, and fighting for what you believe in.
In fact, the ardent support of the Timeless fandom is a big reason why the series is coming back yet again for a two-hour movie in December. After NBC announced that it was canceling the series for a second time in June, fans began to flood Twitter with the hashtag #SaveTimeless. They even paid for a helicopter to fly above Comic-Con in an effort to bring the show back. Due to the overwhelming response, NBC eventually announced they were doing a holiday movie to wrap up the story.
Whether or not the show gets picked up by another network down the road (fans are still pushing to get it renewed), we can at least take comfort in the fact that we have one more adventure to look forward to. As the show gets ready to go on what might be its last ride, I had a chance to talk with one of the show's stars, Abigail Spencer, about everything from the show's fan-favorite romances to her most emotional day on set, as well as what playing Lucy Preston has meant to her.
Source: Read Full Article