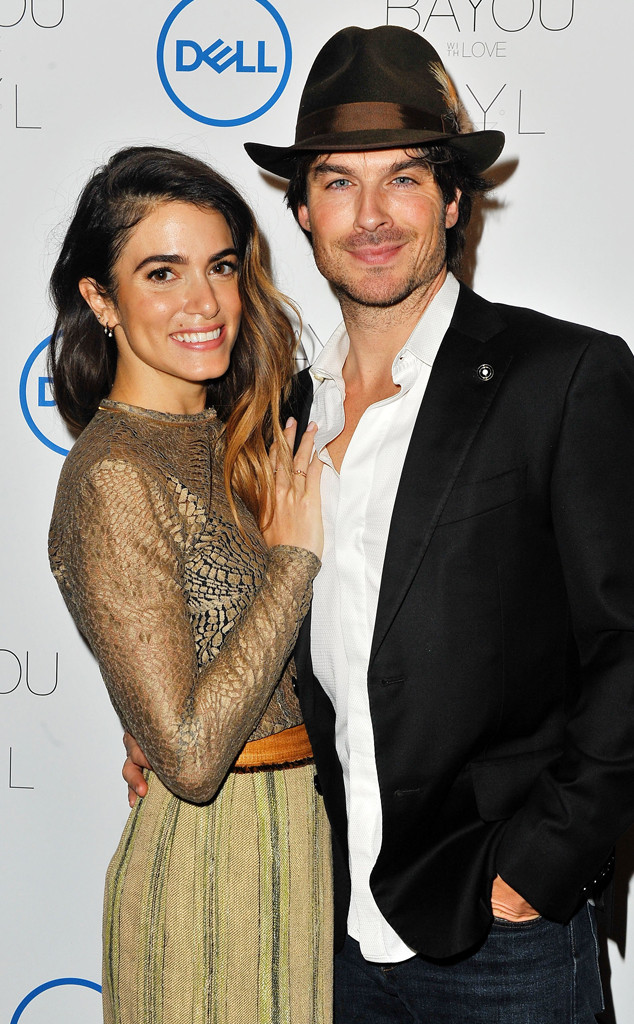 Jerod Harris/Getty Images for Dell
Could these two get any cuter?!
Since news of their relationship first spread like wildfire in 2014, Nikki Reed and Ian Somerhalder have been making waves across Hollywood ever since.
From PDA packed trips across the globe to raising their first child together, there's never been a moment between Nikki and Ian that wasn't totally heartwarming. And could you blame us? The love these two have for each other is absolutely stunning, and it would be a lie to pretend their relationship isn't on our 2019 vision board.
To put it simply, this couple maintains an impressive balance between sharing intimate snapshots from their personal lives with fans and keeping those major milestones private. Like photos of their daughter for instance, which have never been shared publicly. And no matter what, it's crystal clear that Ian and Nikki's love for each other is truly unconditional.
Keep scrolling for just a few of the under-the-radar moments that make this duo total relationship goals.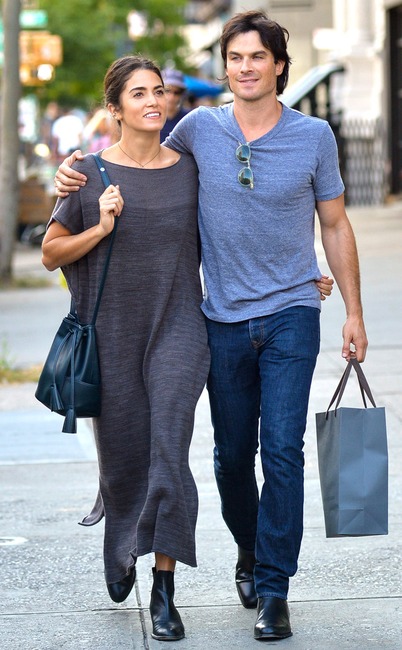 Wylde/Splash News
Becoming Parents Has Strengthened Their Bond

Relationships are hard, and parenting is even harder. But since welcoming their baby girl Bodhi Soleil in July 2017, this couple's bond has only strengthened over time. Seeing Nikki carry their daughter also gave Ian a whole new perspective on his longtime love—one that definitely melted hearts across the country. As he gushed on Instagram, "You brought such fun and such power into our lives being pregnant, but you literally brought the word sexy into pregnancy. We all see it."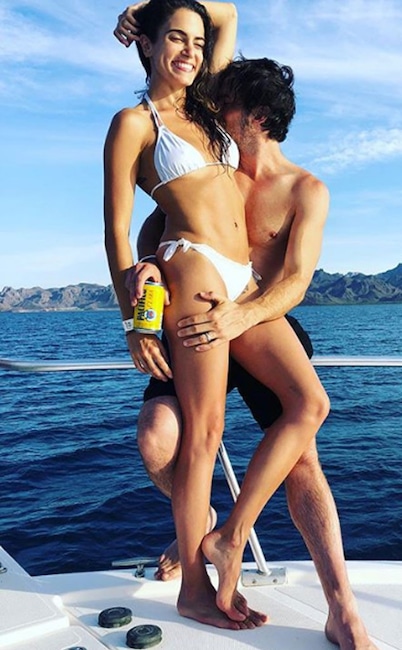 Instagram
Their Love Letters Are Literal Works of Art

A short and sweet Instagram caption would never suffice for Ian and Nikki. These busy stars always find the time to bare their souls in love letters (thankfully) shared for the world to see.
"My life partner," Nikki shared alongside a sweet photo of the lovebirds embracing. "Married three years ago today, and celebrating in the most perfect way. Nothing fancy. Just us and the cub. A date in nature, exactly as we did when this dance first began. Cheers to this next chapter my babe, as we continue to dive deeper into this beautiful, layered, ever-evolving thing we call love. Love, your forever girlfriend, baby mama & bff for life."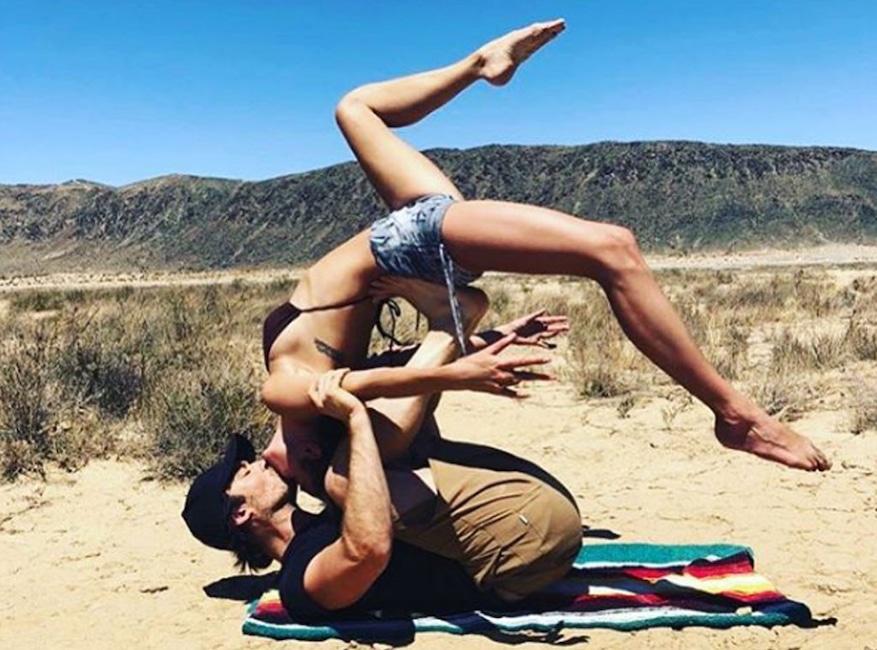 Instagram
They Lift Each Other Up… Literally

They say it's the couples that break a sweat together that stay together, and this duo does exactly that! Their workout routines put even the greatest fitness enthusiasts to shame, and are downright inspiring. It takes a special kind of man to let a woman use him as a human jungle gym, but Somerhalder is totally down to practice intricate yoga poses.
Article continues below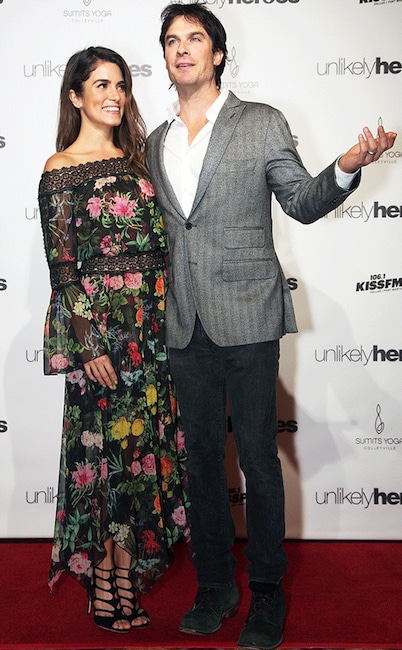 Peter Larsen/Getty Images for Unlikely Heroes
Giving Back Is a Major Focus

Ian and Nikki have made it a priority to use their platform to give back to the world through volunteering and charitable efforts. The actor started the Ian Somerhalder Foundation, which helps provide outreach and support for environmental and animal-related causes. Similarly, Reed's Bayou with Love fashion brand designed a jewelry collection with Dell made entirely from e-waste.
"We do wake up in the morning and talk about those things," Nikki told People of their passion for philanthropy.T"hat's the revelation that I've had in the last couple of years is understanding my role in this, and that one individual can actually do something, can change the world."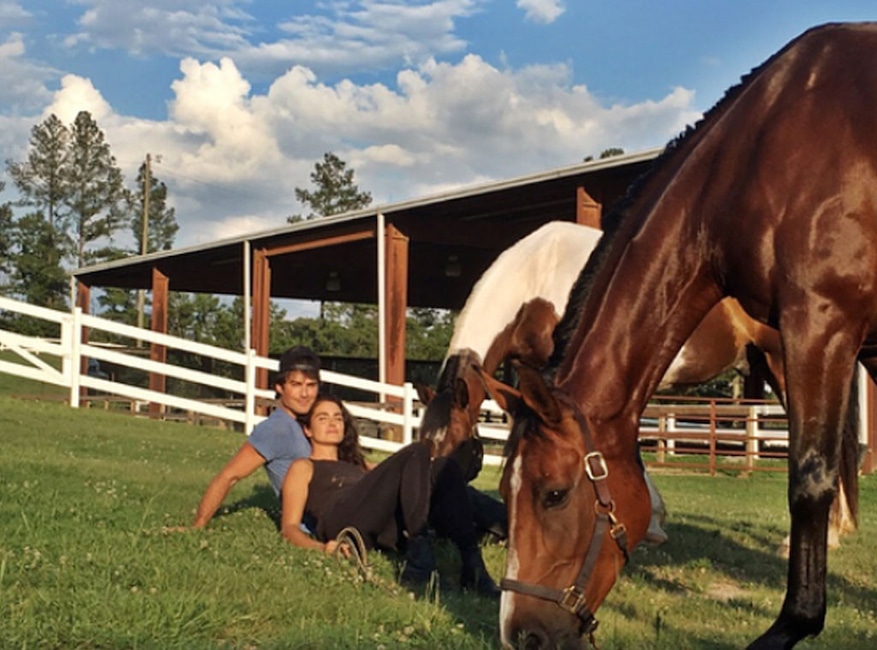 Instagram
They're Animal Lovers

Not only do Ian and Nikki love being around animals, they also share a passion for discovering ways to help ensure furry friends everywhere have access to the resources they need. Fun fact: The couple even received the Jameson Animal Rescue Ranch Humanitarian Tribute at the Napa Valley Film Festival in 2017.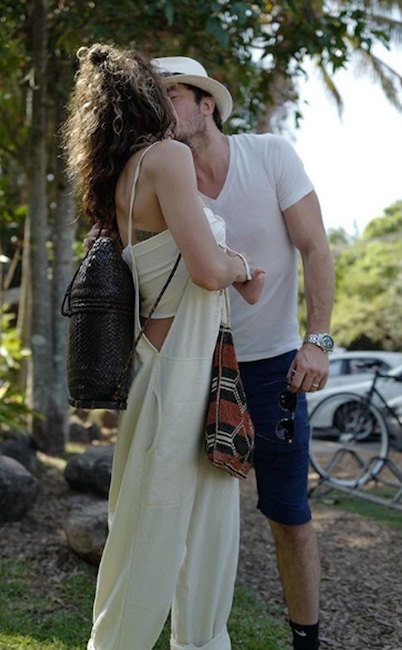 Instagram
PDA Is a Major Key to Their Relationship

Ian and Nikki definitely value their privacy, but every now and again they give us a glimpse into their fun-filled lives as a Hollywood power couple. Whether it's a thoughtful post about their bond or just a simple snapshot to show their love for each other, these two know how to make the world swoon with their adorable banter. Not to mention, they're pretty easy on the eyes!
Article continues below
Keep being your fabulous selves, Nikki and Ian!
Don't miss E! News every weeknight at 7, only on E!
Source: Read Full Article