Some people are into The Bachelor, others like Grey's Anatomy, but MY show has—and will always be—Vanderpump Rules. It all started when Lisa Vanderpump graced my TV screen on The Real Housewives of Beverly Hills back in 2010. *in TikTok voice* I was obsessed, so of course, I followed her Bravo spin-off that came out three years later. Let's just say I've been a loyal fan of the highly chaotic, yet refreshingly enjoyable Vanderpump Rules ever since.
Yup, I was there when Katie earned her nickname "Tequila Katie," when Tom and Kristen were in an actual relationship, and when Stassi dropped the I don't know what your problem with me is, but I'll take a Pinot Grigio line on Scheana.
But even though I've watched all of this major drama play out onscreen, I've never been there there.
So because of my affinity for all things Vanderpump, I decided this year to plan the ultimate girl's trip with my sisters and mom. We purchased our flights to Los Angeles, booked our reservations for Tom Tom, SUR, and Pump, and left for our Vanderpump Rules–themed weekend.
In case you're interested in booking one yourself because you also say "rot in hell" daily, let me give you all the deets on what went down.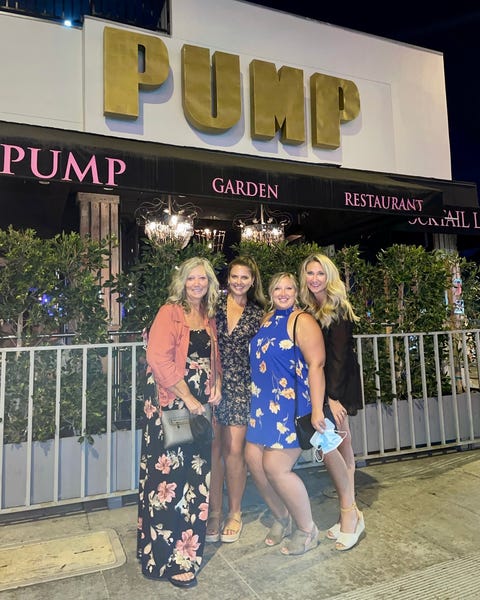 First, we booked the essentials
Tom Tom, SUR, and Pump are all walking distance from each other in West Hollywood, so we started by looking for a hotel close by. Luckily, I got the hook up with the Mondrian hotel, which was only a 5 to 10-minute Uber ride away. (BTW: I received a free stay here in order to properly write my review.)
The hotel has a Skybar with a pool and bar where the VP cast regularly hangs, so obviously, I had to check that out too to get the ~full experience~.
https://www.instagram.com/p/CNJYsCbB3OO/?utm_source=ig_embed&utm_campaign=loading
A post shared by Skybar at Mondrian (@skybarla)
We also received a free car courtesy of Acura to review because, well, L.A. traffic is no joke. And in our case, we wanted to wander around when we weren't doing our Vanderpump things, so it was nice to not be at the mercy of Uber.
We drove the 2022 Acura MDX and it was ultra-chic. If you're in the market for a new car, highly recommend this one since it has an amazing sunroof that was perfect for when we drove to Malibu and an interior that made me feel like I make a lot more money than I do. See for yourself:
https://www.instagram.com/p/CMAZCfiB-ji/?utm_source=ig_embed&utm_campaign=loading
A post shared by @acura
Lastly, we booked all our restaurant reservations via OpenTable a few weeks before our trip and made sure to bring IDs and vaccination cards since all three restaurants required them.
Your Los Angeles Packing List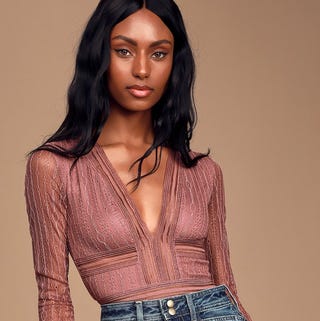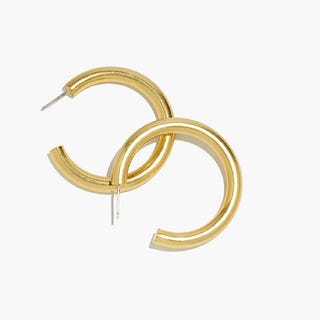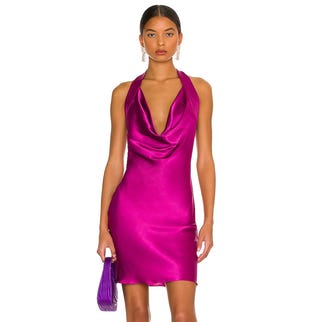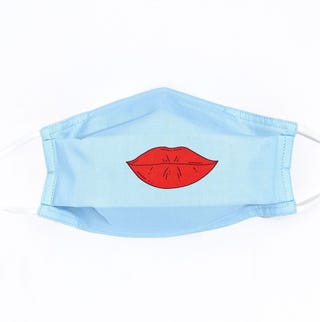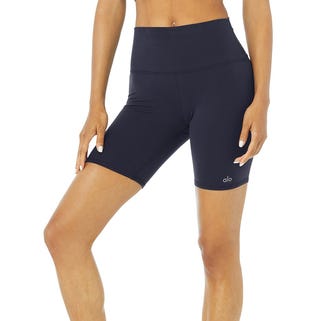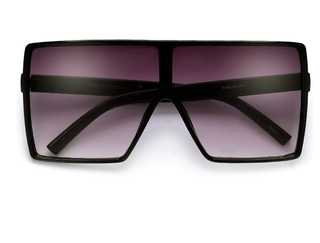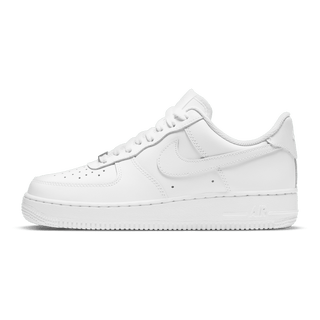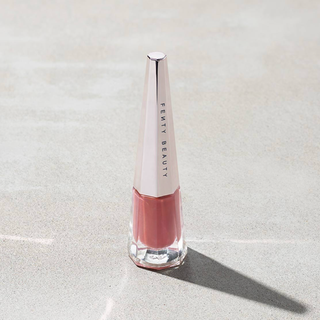 Restaurant 1: SUR
Sur is the OG of the three restaurants—it opened up way before Housewives even became A Thing. It has that whole classic and older vibe compared to Tom Tom and Pump, so it's definitely more of a relaxed, less partyish feel. Basically, the music isn't pumping and conversations are a little bit quieter.
We sat outside with honestly some of the most beautiful decor I've ever seen and admired the white tablecloths because, well, if you know, you know.
The first thing we did was obviously order the goat cheese balls, and y'all, they really are as good as Stassi says they are. (But they should be that good because they break down to being like $6 per cheese ball.)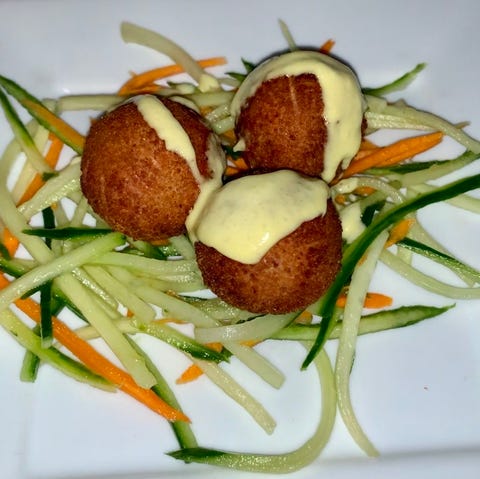 After we got situated, we checked out the cocktail menu. My sisters and I ordered a bunch of different drinks to try…as we should. And now that I'm thinking about it, this is probs why I woke up with a headache the next day. But my personal faves were the Gitana—made with Vanderpump vodka, fresh strawberry puree, and jalapeño peppers—and the Hippie Bliss—made with Bacardi razz rum, muddled fresh raspberries, mint leaves, and lime juice. In other words, they had a v nice selection of dranks to sip on.
Now besides the goat cheese balls, the food was kind of meh, but seeing Peter made up for it. Because unlike the rest of the cast who most likely fake work at Pump, Sur, and Tom Tom for the show, Peter is fully the manager at SUR.
We saw him dropping off food, checking in on tables, all the things. Oh, and if you think he's hot on TV, he is a thousand times hotter in person. You already know we had to snap a pic!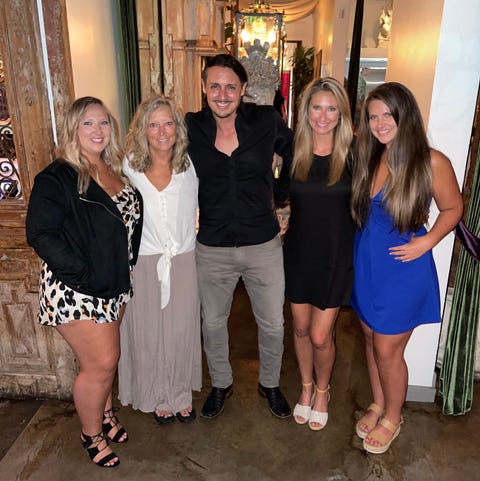 Book your reservation here
Restaurant 2: Tom Tom
I love the Toms, but I love their restaurant even more. As you can see in the show, it has a more masculine feel—less pink and more clocks—but it's still super quaint and gorgeous. We sat inside near the bar area this time and dropped by for some pre-dinner drinks and snacks.
Tom Tom had the best food of the night. We ordered goat cheese balls (again), spicy cauliflower wings, bacon gruyere mac and cheese, and truffle fries. Surprisingly, I wasn't super impressed with the cocktail list, but, again, the food was totally the star of the entire weekend.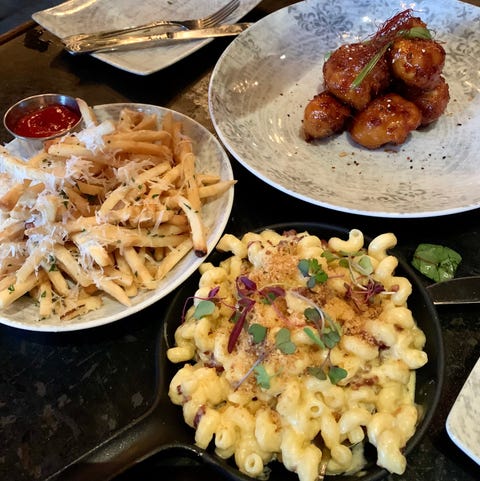 On my way into the bathroom, I ran across the infamous Tom Tom kissing picture, so I, of course, stopped to take a picture as well. When in Tom Tom, it's a must.
Unfortunately, we didn't spend too much time at this restaurant because we had to make it over to our Pump reservations, but if I'd do it differently, I'd make sure to hit Tom Tom for dinner next time. Learn from my mistake!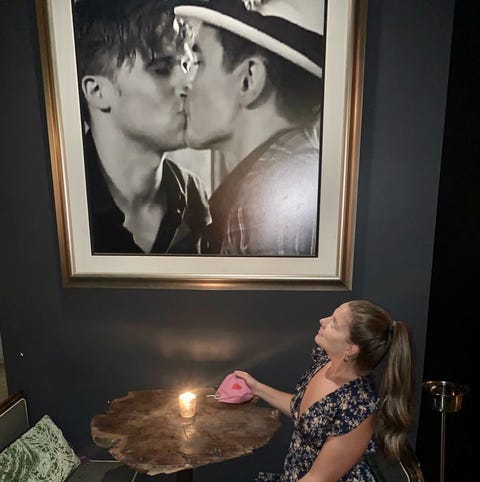 Book your reservation here
Restaurant 3: Pump
Ah, Pump. We sat outside in this stunning open area under what appeared to be lots and lots of greenery. It was absolutely breathtaking and actually hard to describe until you see it IRL. The TV show and its Instagram account don't fully do it justice until you're actually there eating underneath the trees.
Pump was my fave because it made up for what Tom Tom and Sur lacked: It was a very upbeat, coolish feel that had an amazing dinner menu, an even better cocktail list, and an unmatched ambiance filled with L.A. locals.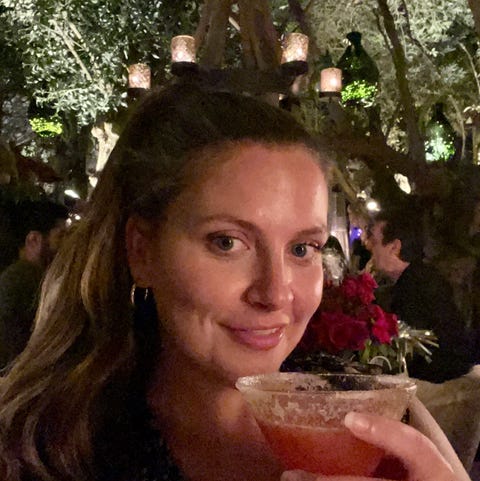 Since we were still kind of full from Tom Tom, we all split the four-cheese ravioli with white cream sauce and the chicken Milanese—it was major yum. Especially Lisa's potato salad, which came with the entree. A must-try.
So even though Pump was the only place that didn't have goat cheese balls (sad), they made up for it by offering the famous pumptini, which was my favorite cocktail of the weekend. It's made with vodka, Pavan liqueur, fresh grapefruit, fresh lime, muddled raspberry, and garnished with a sugar rim. And even though I didn't have Jax or Ariana making it for me behind the bar, it still gave me the experience as if they had.
Book your reservation here
The verdict
A trip like this is worth putting your money toward. And sure, while I had hoped that I'd return from L.A. with a ring on my finger from Peter, I at least left with a belly full of yummy goat cheese balls. Did I mention how life-changing the goat cheese balls were??
But with the Toms launching a new restaurant soon, I guess that will be my excuse to make one more trip back then. Maybe Peter will propose to me and I'll get the potato salad recipe from Lisa by then. Will keep you updated.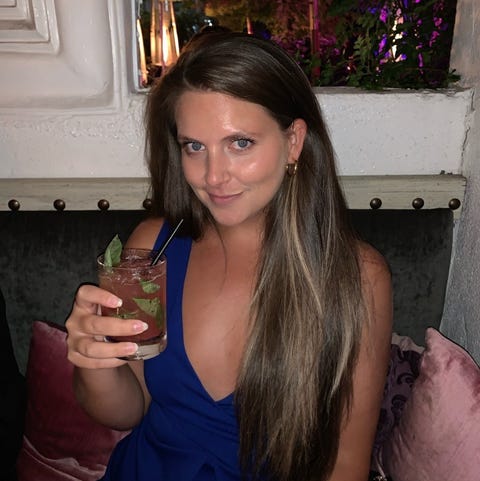 Getting vaccinated is the most important step you can take right now to not only travel but also protect yourself from COVID-19. If you've gotten the vax but you're waiting for your friend to get jabbed before booking a trip together, here's a guide on how to talk to your vaccine-hesitant loved ones.
Source: Read Full Article