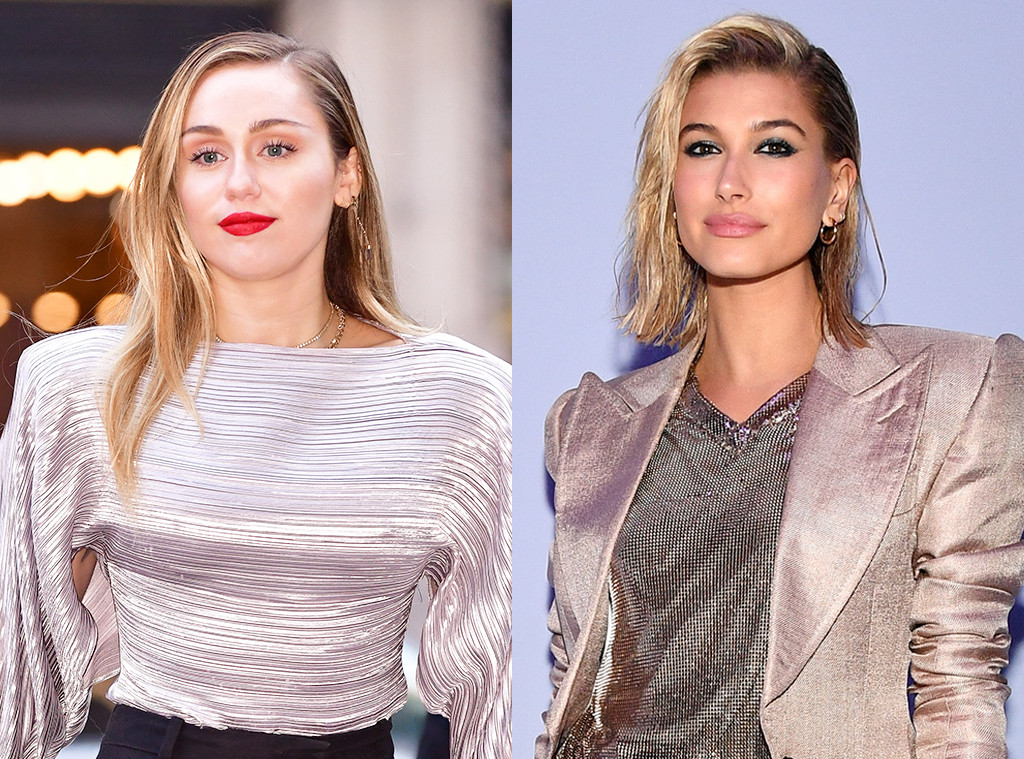 Getty Images
Hailey Baldwin has a surprising person to thank for learning how to deal with trolls: Miley Cyrus.
In a new episode of Carpool Karaoke, the songstress joined Baldwin and famous BFF Kendall Jenner for a ride. In between belting out Cyrus' hit, "Party in the U.S.A." and her new single, "Nothing Breaks Like a Heart," the trio reflected on knowing each other as kids.
As it turns out, Cyrus was friends with Baldwin's older sister, Alaia Baldwin, and the two were not so nice to the future model.
"I would be evil to her," the Grammy nominee admitted. "She would try to play with us, like me and Alaia…we would lock her out of the room…and be evil."
"My older sister and her used to gang up on me," Baldwin confirmed.
However, Cyrus found the silver lining today. "I had to. It made you who you are. It made you stronger," she said. "Now you can always take the trolls and s–t because I was such a troll."
Hailey reiterated, "Miley was the biggest troll to me…she prepared me for this industry."
The stars' families were so close that the Tennessee native even spent a Christmas Eve with the Baldwins in New York City. For Cyrus, it was a good experience considering she didn't have friends in the Big Apple.
"I needed little sisters to pick on to make me feel like a regular kid," she noted.
As Baldwin replied, "And that was me."
Source: Read Full Article