It was 1986 or '87 when I attended my first Pride parade. I had moved to New York City from the suburbs of Boston to attend Seminar College at The New School, which later became Eugene Lang College. I was broke and staying with a friend's mom, whom I'd met in Boston, in their large apartment in the depths of Harlem. Rent was free if I babysat for their youngest daughter. It was a rough housing project—so dangerous that the little girl was never allowed to play outside. In counterpoint, I was studying at the middle-class New School. I wasn't fully out to myself as a lesbian; perhaps I moved to New York to speed up the metamorphosis. Like so many young queer people at the time, I snuck out to Gay Pride. I hid my festive rainbow-colored sarong and tight pink muscle tee in a bag with a sign that read in bold letters "lipstick lesbian." I changed somewhere near 59th Street, where the parade began before it traveled along Fifth Avenue down to the West Village.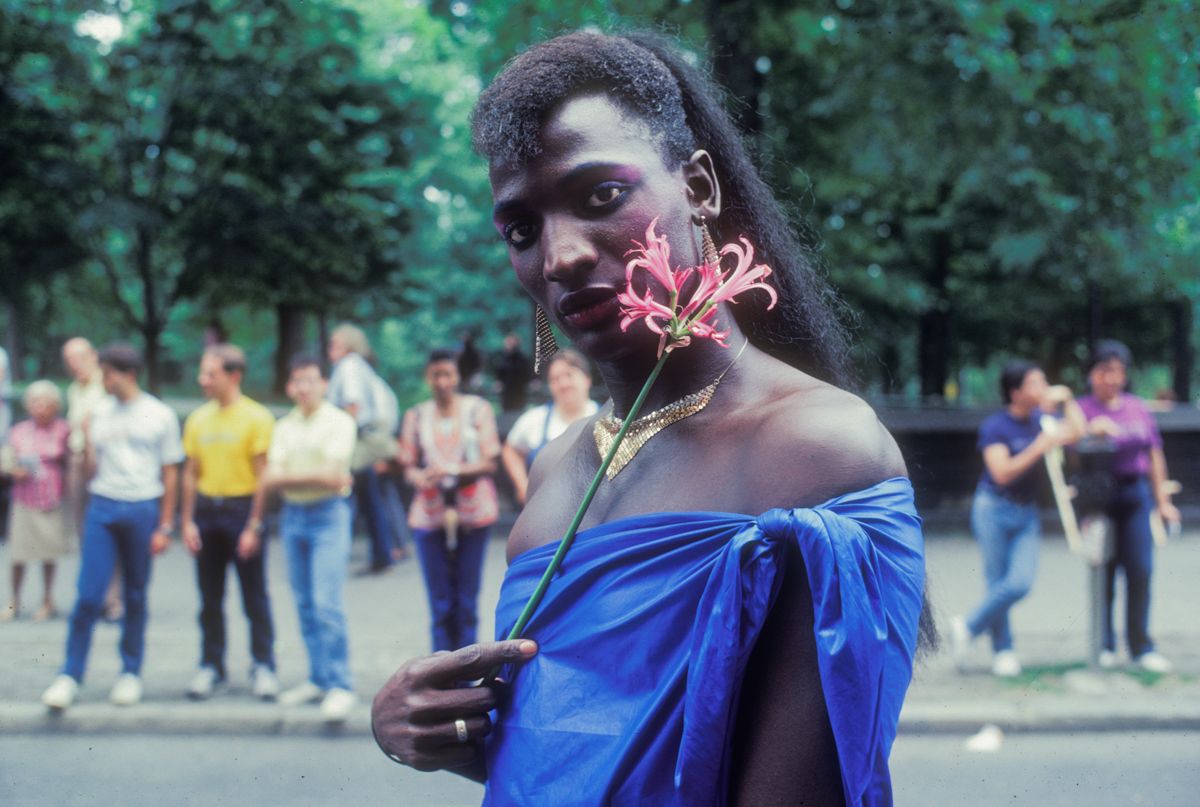 In 1986, gay bashing was still a popular term in the States, describing the activities of random men and teens who equipped themselves with baseball bats, knives, and poisonous words targeting and terrorizing perceived queer people. It happened on 125th Street, down on the West Side piers, all over NYC, and beyond. Inside, behind closed doors, another kind of bashing took place. Because of pervasive homophobia, LGBTQI people upon discovery or admission could lose homes, families, and children, as well as be bashed, molested, raped, refused medical care, ostracized, or abandoned. Because of these pressures, LGBTQI people could also succumb and were susceptible to drug addiction, depression, alcoholism, and high rates of suicide.
I moved to New York to speed up the metamorphosis.
It was in this atmosphere, also on the cusp of the AIDS pandemic and high rates of cancer among women, that I was beginning to understand myself as a lesbian. Imagine a teenager or a 20-something just coming out, willing to risk ostracism or death to experience this LGBTQI oasis that happened once a year and ended on the piers near Christopher Street, symbolic for its proximity to The Stonewall Inn, where the Stonewall riots happened in 1969.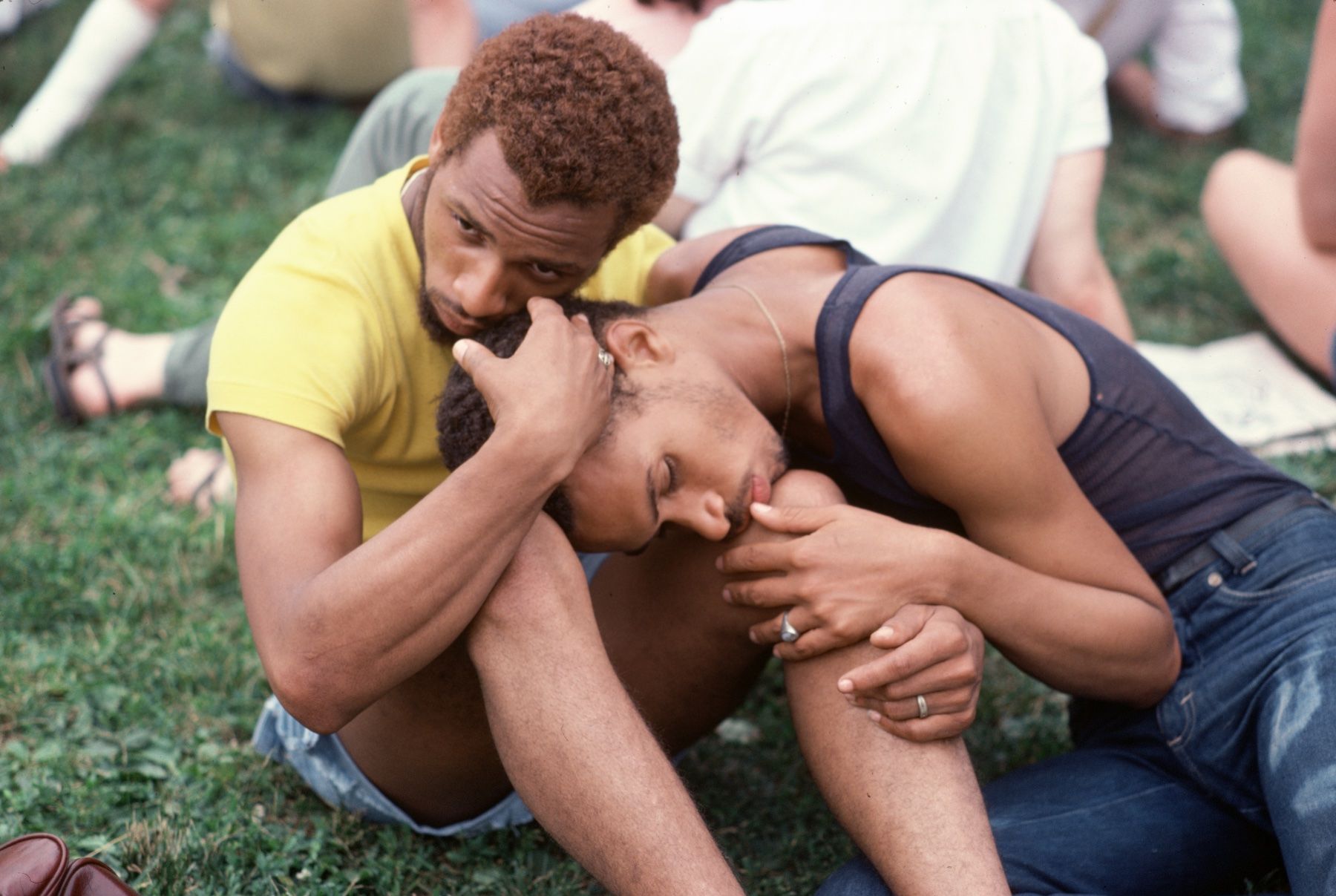 Imagine a sheltered Black baby dyke seeing the parade's beginning led by leather-clad dykes on bikes—tough and unapologetic women whose breasts lay bare beneath black leather vests—and seeing the metal on their motorcycles shine. Imagine stunning arrays of brown skin, hair natural and twisted into new Black queer consciousness; poets and filmmakers marching proudly behind a blazing pink banner that read "GMAD" (Gay Men of African Descent). Imagine drums, tambourines, and the flying locks of the women of Salsa Soul Sisters, who later became African Ancestral Lesbians United for Societal Change. Imagine the loud disco music of a gay float; men, women, drag queens, transgender and nonbinary people clad in boas, wigs, thongs, chaps, leather, dresses, skirts, pants, and shorts; and me at six-foot-two, dark brown, shaved head, wearing my rainbow sarong, dancing all the way down past the white arch of Washington Square Park, the crowd roaring as I held up my "lipstick lesbian" sign. It was like a queer carnival or our own Hollywood, and for the thousands who attended, we validated one another's existence.
There's always the question of what we are losing and what we have gained.
In the years since my first Pride, I've seen friends, lovers, fellow writers, and activists debate its meaning. There's always the question of what we are losing and what we have gained. It reminds me of another journey I took, to Ghana. As an African-American, a woman, a lesbian with working-class roots, part of a diaspora, my travels in parts of Africa have opened up a new lens, a fresh worldview, and different ways of seeing. In Ghana, the tro-tro is a dilapidated minivan that taxis everyday citizens from various places to another. Tro-tros are inexpensive, crowded, and packed with people and occasional small livestock. Sometimes tro-tros are so full that the doors won't close. They speed along Ghanaian roads, city and countryside, up- and downhill, over mountainous and pebbled terrain. Sometimes, you don't believe the tro-tro can make it up a particularly gigantic hill, but for some reason, the wheels have rugged durability. As a tourist, there is always a sense of adventure when boarding. I bring up the tro-tro now, how it moves and stops, because I think of it as a framework for understanding the complications of Pride parades past, when the spirit of Pride felt vital, before complaints about cops and corporations took over. Sometimes, more recent Prides feel like a gentrified neighborhood losing its original ethnic or racial soul, or a former friend disappearing into a dysfunctional relationship and after time bearing little resemblance to their former self. There are memes all over social media now to remind us: The first Gay Pride was a riot.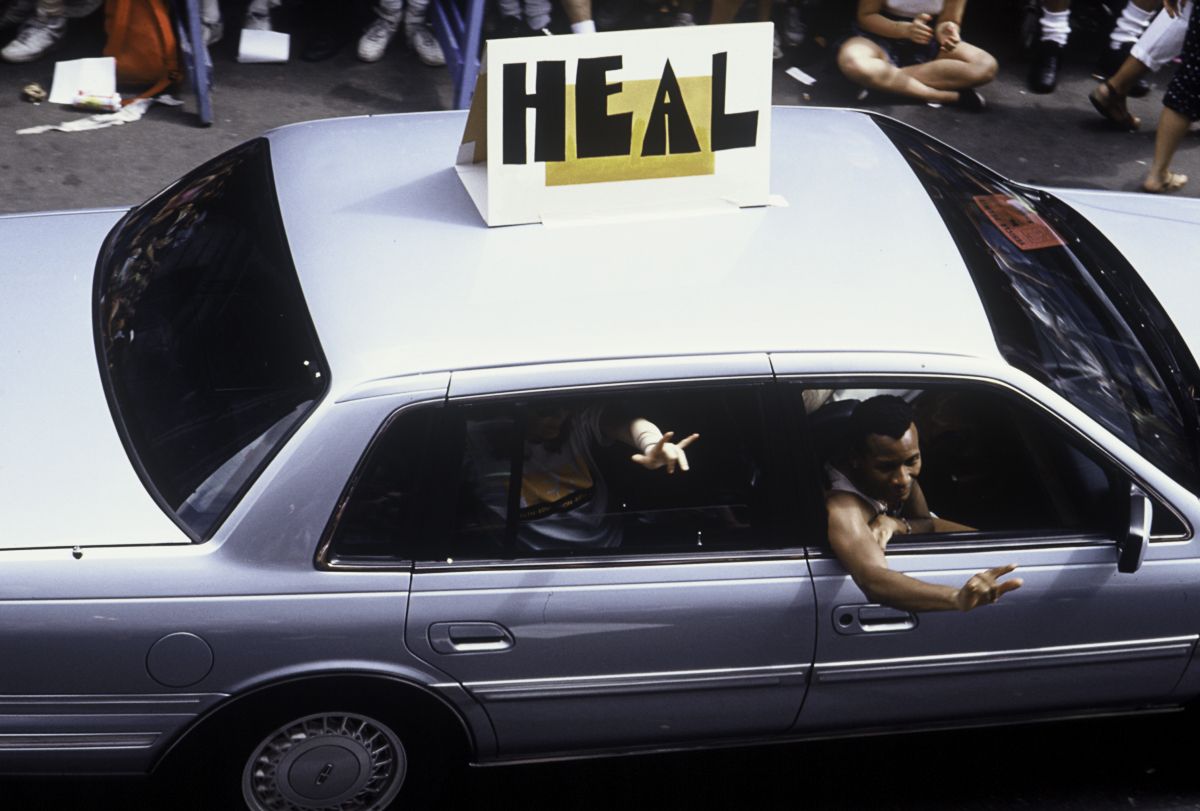 I've lost track of all the issues within the Heritage of Pride, such as the honoring and recognition of transgender people, which group should lead, the presence of uniformed cops, and the number of corporate floats and bland messages. Most recently, there was an issue about the presence of the kink community in the parade. Some of this reminds me of an argument that erupted in Ghana between Ghanaians and African-American expats in Accra in 2006 over Cape Coast Castle, a former slave fort. The castle is now a tourist site that some liken to the phenomenon of placing picnic tables at and selling ice cream outside of Auschwitz. Nonetheless, Ghanaians wanted to transform the castle and paint its black walls white. African-Americans, who believe themselves to be appointed custodians of that history, saw it as an attempt to whitewash history. If that fight reminds us that these questions are universal, we can also look to other struggles for a way forward.
These questions are universal, we can also look to other struggles for a way forward.
I made my first visit to South Africa in 2011. One of many vivid recollections was visiting the Apartheid Museum. Not only was there a room dedicated to queer activists in the anti-apartheid struggle—something America hasn't managed to do—but there was a room that displays some of the actual weaponry used by activists and fighters in the struggle against apartheid. I seem to remember simulations of blood and gauze. It reminded of how much in the States, liberation had been won in some cases by much bloodshed. It took decades and the work of many people we never hear about: All the LGBTQI people who died of AIDS and cancer—Larry Kramer, who died last year; Audre Lorde, who died in 1992—and thousands of other queer casualties who've never been allowed to dream, be, or express have suffered immeasurable losses in the quest for acceptance and equality.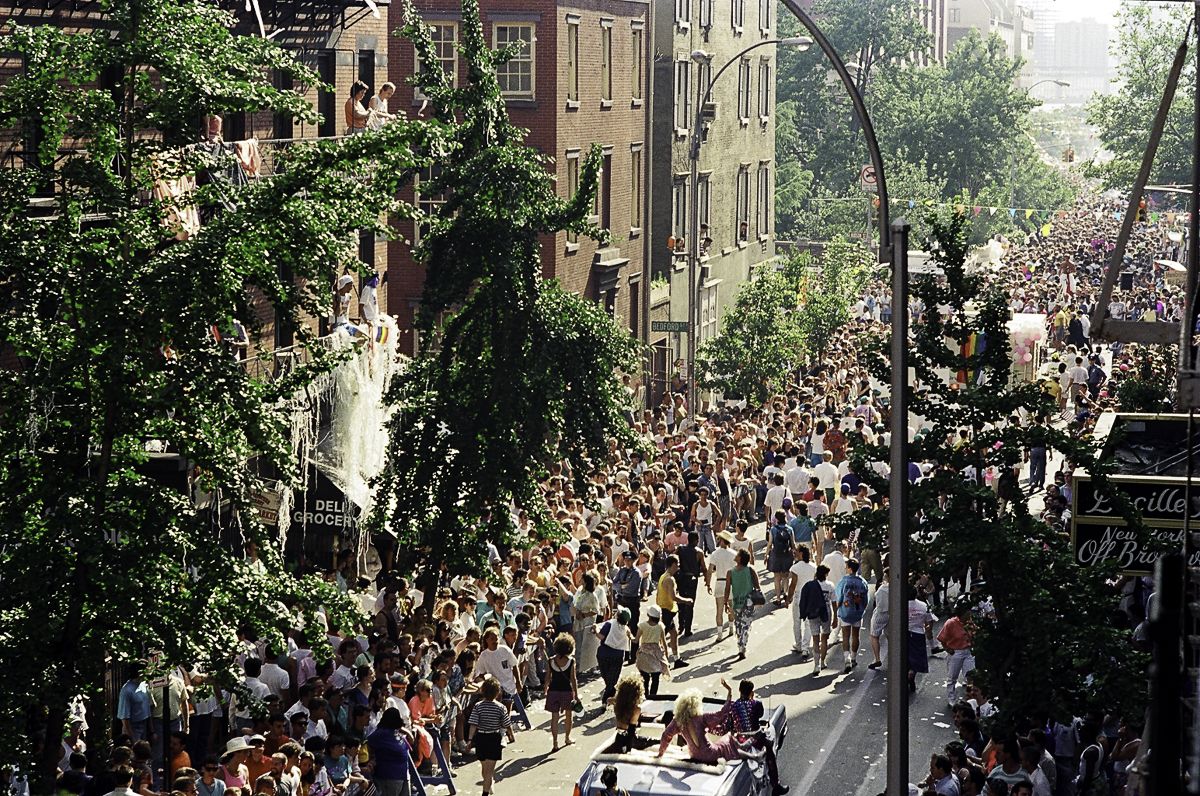 That sense of history and understanding how our struggles intersect with those across the globe are what connects me to Pride. Though critical of the Pride parade, I worried about its survival under the Trump administration, when so many LGBTQI rights and advances were dismantled. Whether I attend or not, I always want it to be there.
A few years back, I rode a float for a queer arts organization. The crowd roared when the float turned onto Christopher Street. Imagine being greeted by seas of pink and purple colors and smiling faces, them all saying in some way, "Akwaaba," which means "welcome" in Ghana. Like the view from the top of a hill in a tro-tro, I was so moved that I started to cry.
Source: Read Full Article