When Prince Harry and Meghan, Duchess of Sussex announced their plans to step back from their royal duties, they stunned the world. Queen Elizabeth ultimately supported their decision and they came to an agreement, which included fulfilling their desire to be financially independent after their exit. One source believes that the couple may end up getting financial assistance from Prince William and Catherine, Duchess of Cambridge at some point, if needed.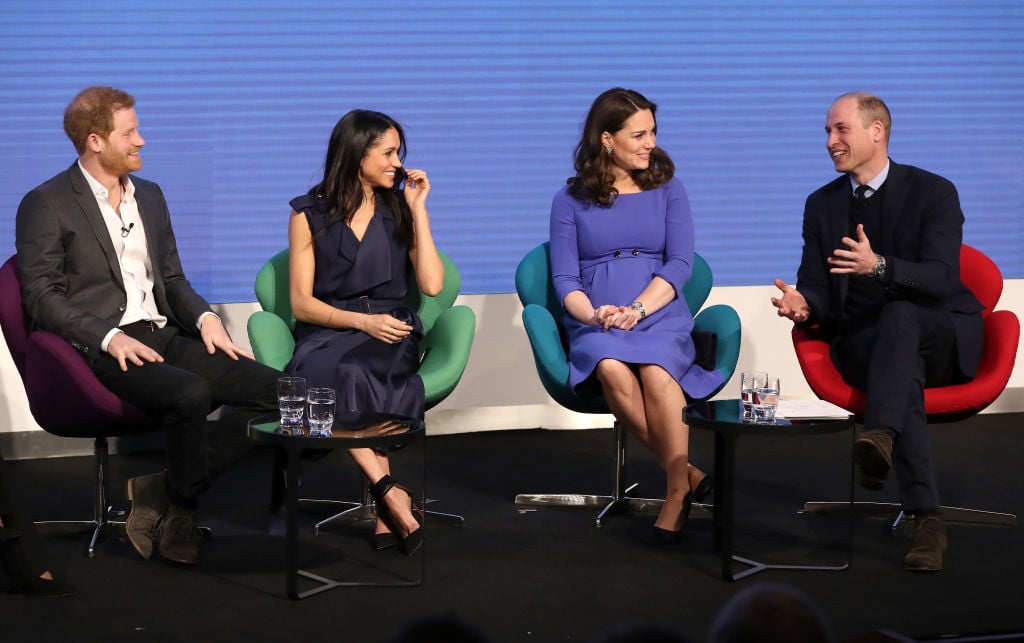 Prince Harry and Meghan announced their plan to 'step back'
In January, Prince Harry and Meghan dropped theirannouncement to "step back" from their royal duties, taking to Instagram toexplain their plan.
"After many months of reflection and internal discussions,we have chosen to make a transition this year in starting to carve out aprogressive new role within this institution. We intend to step back as'senior' members of the Royal Family and work to become financiallyindependent, while continuing to fully support Her Majesty The Queen," theyexplained at the time.
They continued, "It is with your encouragement, particularlyover the last few years, that we feel prepared to make this adjustment. We nowplan to balance our time between the United Kingdom and North America,continuing to honour our duty to The Queen, the Commonwealth, and ourpatronages. This geographic balance will enable us to raise our son with anappreciation for the royal tradition into which he was born, while alsoproviding our family with the space to focus on the next chapter, including thelaunch of our new charitable entity."
RELATED: Why Prince Harry, Meghan Markle, Prince William, and Kate Middleton's 'Fab Four' Team Was 'Impractical' and Failed, According to Royal Expert
They officially exited the family
The queen worked to iron out the details of the Sussexes' exit, which required them to give up their HRH titles and any public funding as they set off to live a life out of the spotlight.
The queen issued a statement at the time that reflected her support. "Harry, Meghan and Archie will always be much loved members of my family. I recognise the challenges they have experienced as a result of intense scrutiny over the last two years and support their wish for a more independent life," she shared in her statement.
The statement continued: "I want to thank them for all theirdedicated work across this country, the Commonwealth and beyond, and amparticularly proud of how Meghan has so quickly become one of the family. It ismy whole family's hope that today's agreement allows them to start building ahappy and peaceful new life."
Will Prince William and Kate give the Sussexes financialassistance?
It remains to be seen how exactly Prince Harry and Meghan will earn an income but, according to a report from The Talko (via Express), Prince William and Kate could step in to help, if the Sussexes need financial assistance.
"Prince Harry and Meghan Markle may be stepping down from their royal duties but they are still part of the family. They are giving up a significant source of income and it's expected that Prince Charles will privately subsidize their lifestyles," the report noted.
"When Prince William inherits the rights to the Duchy of Cornwall" when Prince Charles ascends the throne, "it's likely that [William] and Kate will be responsible for helping out Harry and Meghan if they need it," the report added.
Source: Read Full Article