Ah, so the annual holiday gift scramble—ahem, search—has begun. This time, it's for one lucky lady: your sister. The gal who deserves the best. The woman who's been there since day one—or way before that, if she's your big sister—and weathered (or put up with) your bickering, clothes-stealing teen years. And newsflash, the whole being related thing means she'll def know if you opted for a winter-themed bath bomb last minute.
If you've lost track of what day it is (same), here's your PSA: the holidays are upon us. Like right now. By this time, your cover will be totally blown if you ask thinly veiled questions about her wishlist. If that happens, you can wave goodbye to any chance she'll say yes to your next pesky little sister ask.
Trust us on this one: The time to flex your gift-giving muscles and snap up a creative gift for your sister is now.
Given all the options out there (even beyond wine and candles), selecting a thoughtful and unique gift can get kind of overwhelming. Spare yourself from a present-induced panic, and choose from this curated selection that your biological ride-or-die is bound to appreciate—even if she insists she doesn't want anything this year. When she says your presence is enough, she means she really wants a set of optic wine glasses for her new place.
From silk pillowcases to emotional reads about sisterhood, these are the 45 best gifts for your sister:
1. Ultra Soft Marshmallow Hooded Lounger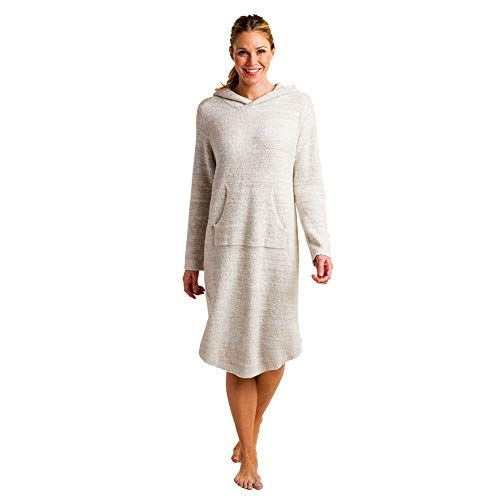 Your sis will be ~star struck~ by how soft this Oprah-approved lounging dress/pajamas/perfect Lazy Sunday outfit is. Seriously, the marshmallow-feeling fabric is the secret to theses PJs that made it onto Oprah's Favorite Things List. And really, when has Oprah steered you wrong? Never? That's what I thought.
2. Terrarium Candle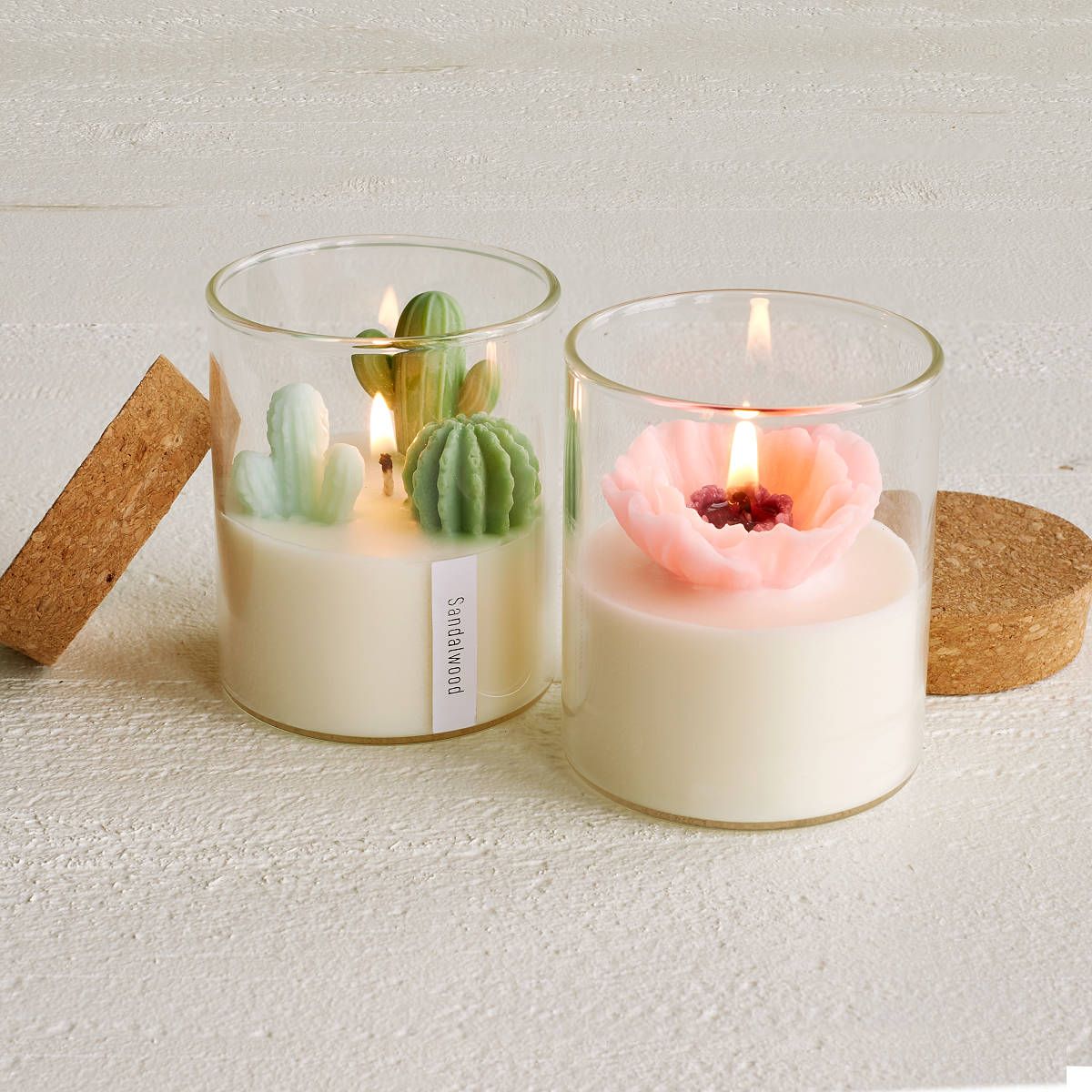 If your sis isn't totally ready to be a plant mom just yet, at least she can play pretend with these exquisitely detailed cactus and poppy candles. Plus, no offense to the real thing, but these babies smell ah-mazing.
3. Elago 3-in-1 Charging Hub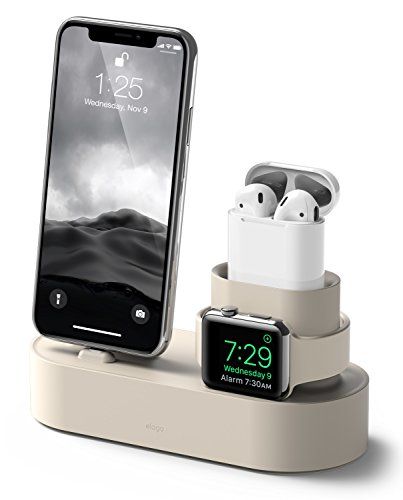 If she considers her Apple Watch, AirPods, and iPhone her other siblings, then she'll definitely appreciate this 3-in-1 charging station that not only keeps them fully charged, but way more organized than whatever she's got going on her bedside table rn.
4. 'What I Love About You, Sis' Personalized Book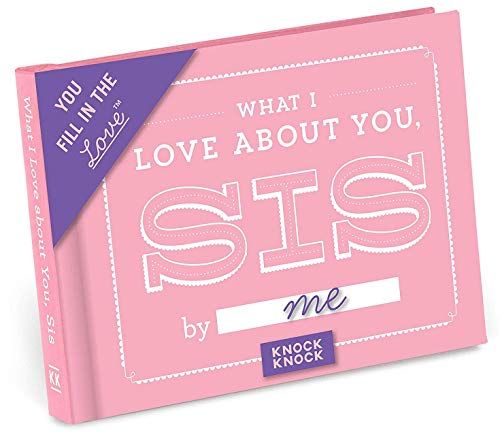 Your sister knows you love her, but a little personalized reminder filled with all your best memories and sweetest moments never hurts. Cue the happy tears at this adorably thoughtful gift.
5. Warm + Cozy Care Package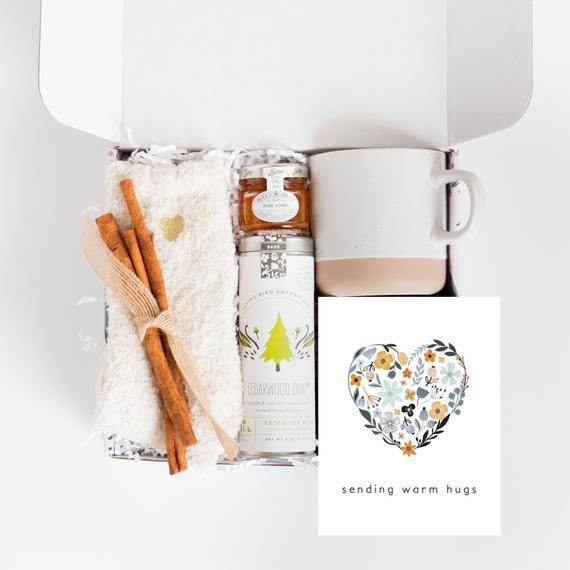 This box full of hygge essentials—from cozy socks to a minimalist mug—is exactly what your sis (and, tbh, everyone) needs to feel those warm and fuzzies even after the holiday season has come and gone.
6. Kumari Fragrance Oil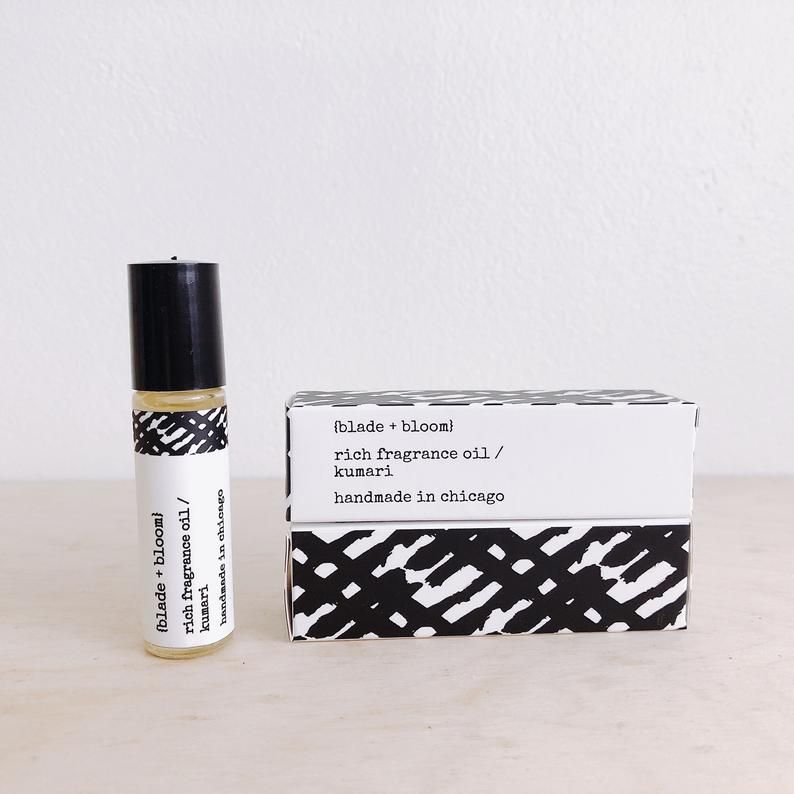 She already smells great, duh, but this perfume that's basically the fragrance equivalent of a cashmere blanket will add a little extra oomph to your sister's everyday. And while she's awesome as is (I mean, she's related to you, after all), who couldn't benefit from a confidence boost as they're getting ready in the morning?
7. Zip Tricot Jacket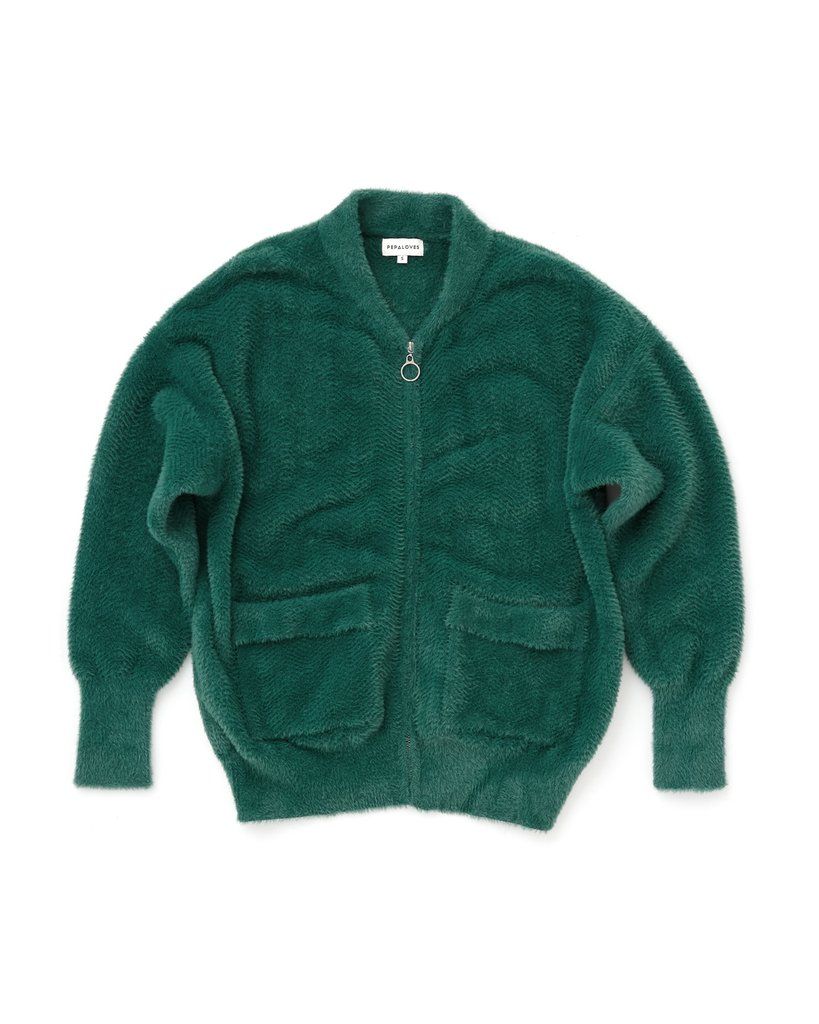 Tired of your sister coming over and asking to "borrow" your comfiest digs? Gifting this warm, fuzzy, and cutie oversized jacket is a stylish solution. Besides—you can always nab this from her closet next month.
8. Beaded Stretch Bracelet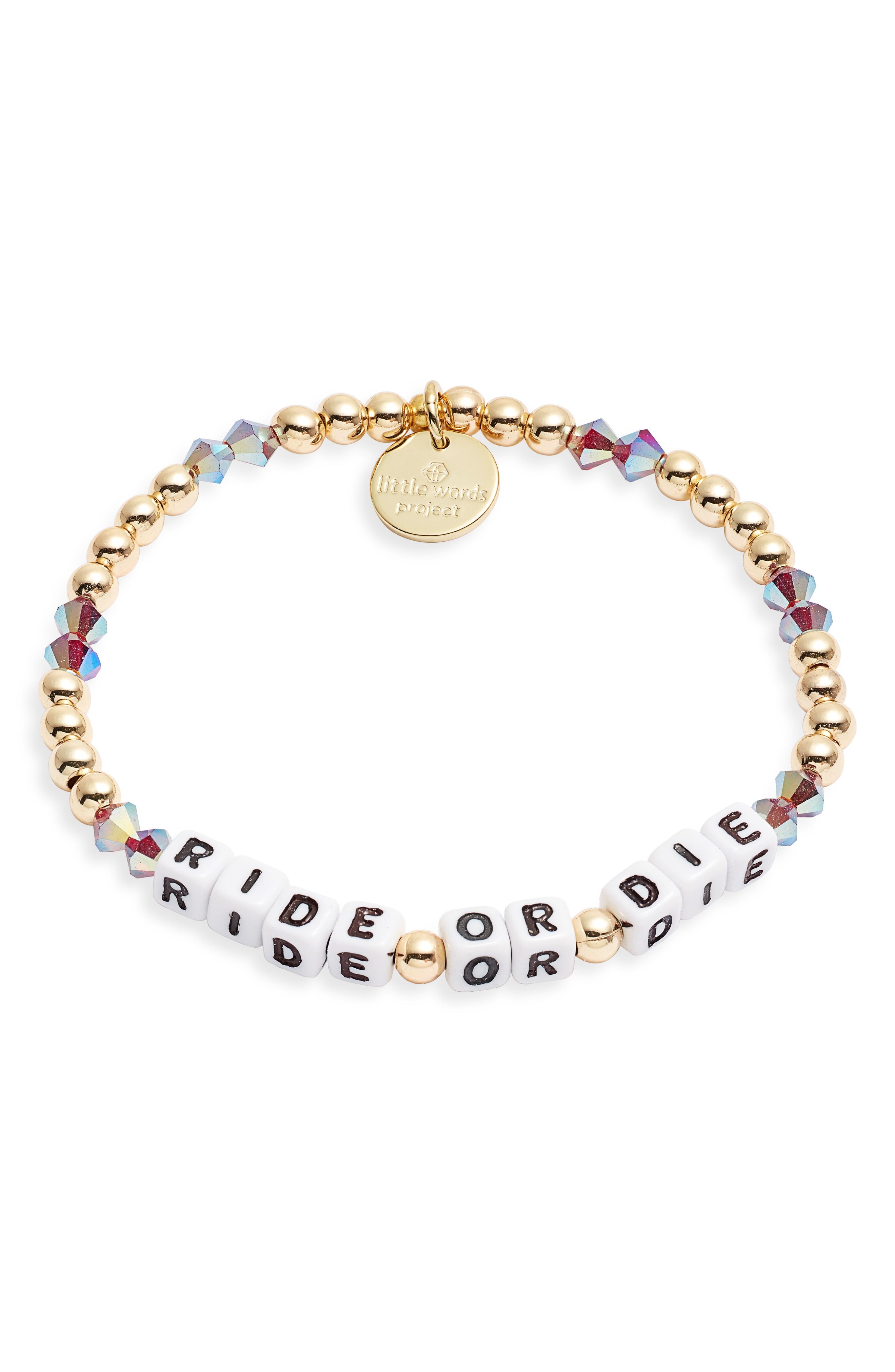 The bond between two sisters is one-of-a-kind. This bracelet will be her constant reminder that you are here for her through thick or thin. A real ride or die.
9. Bath Soak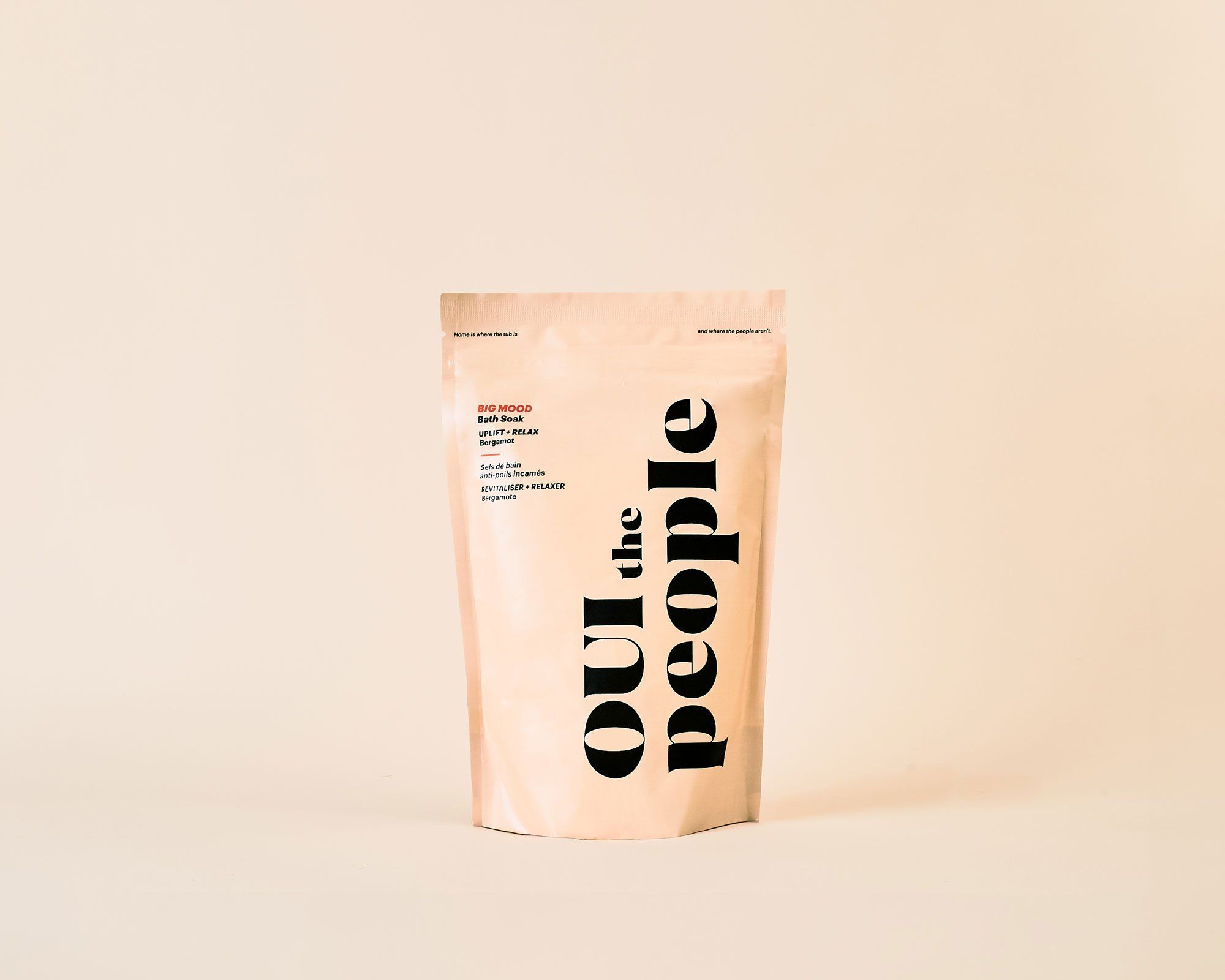 If your sis is operating on overdrive RN, this might be the only thing to get her to chill. Turn the glamor up on bath time with a tension-melting mineral soak complete with bergamot essential oil. Big mood for sure.
10. The Jean Earring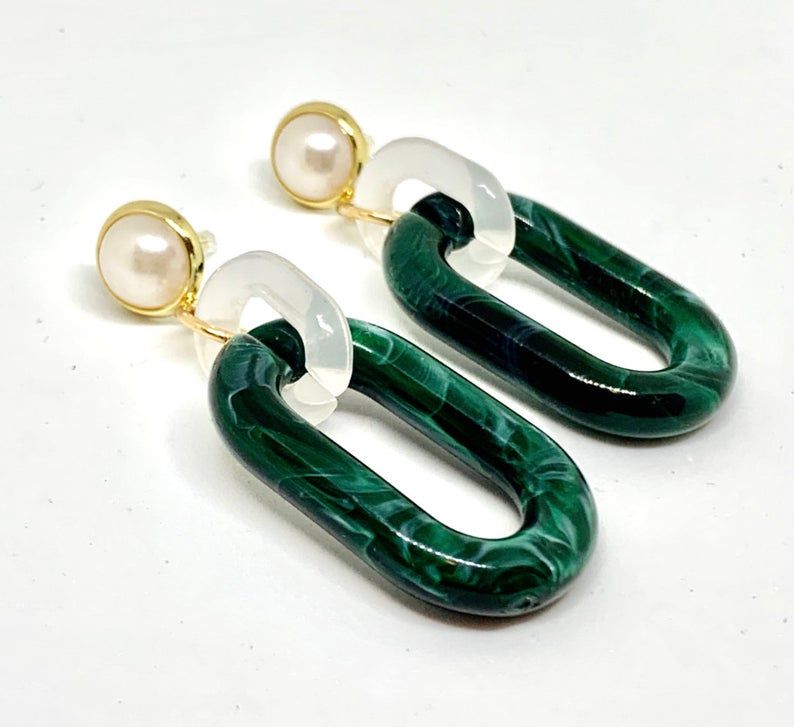 Adulting is hard, but getting ready in a pinch is a bit easier with this emerald-colored pair of earrings. It's enough to spice up any outfit and capture your sis' boldness.
11. Extra Thick Yoga Mat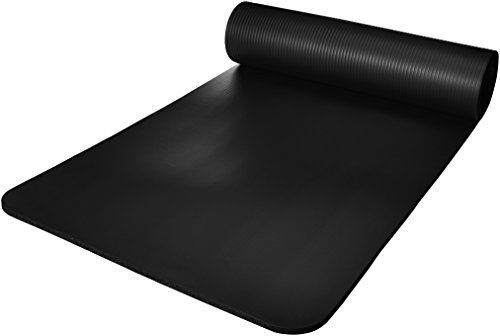 Home workout, upgraded. This exercise mat will support your sister's sweat sessions, whether she's a yoga, Pilates, or no-equipment workout kind of girl. Its half-inch thickness means stretches won't hurt her knees anymore—or your wallet.
12. The Always Pan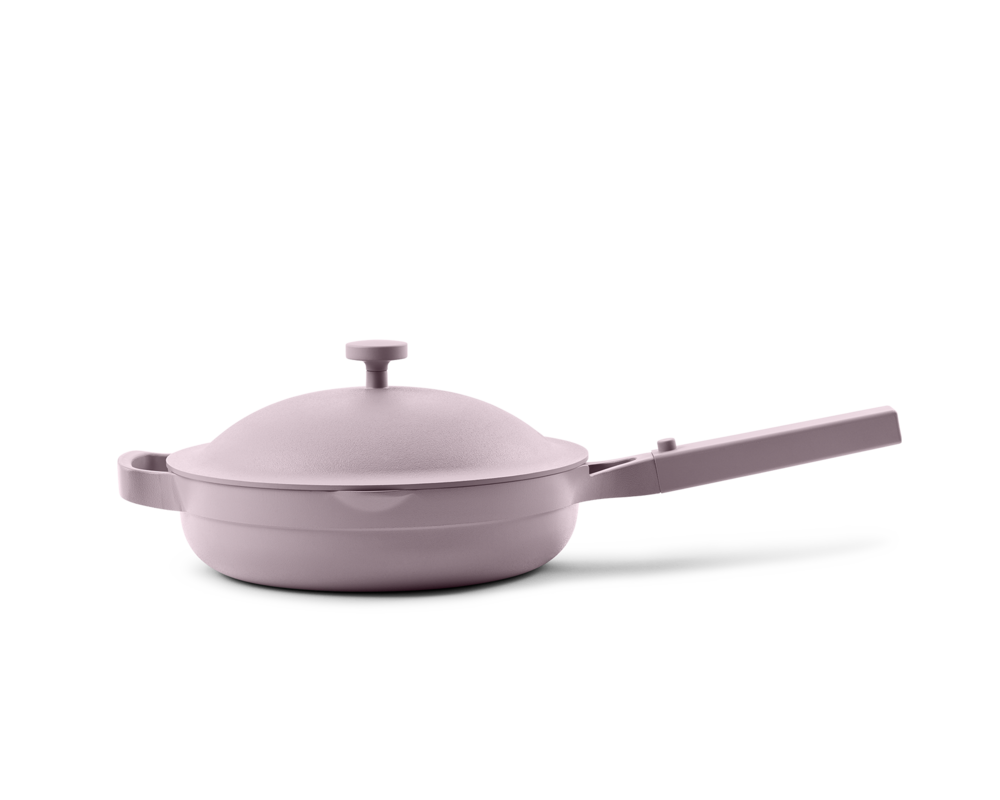 Braising, frying, sautéing, and steaming never looked so good. This multi-purpose pan is the hottest (pun intended) thing in cookware RN, so this will be an IOU situation. Whether your sis is a gourmand or only makes scrambled eggs, she'll embrace her inner food blogger with this lavender beauty. (It also comes with an automatic dinner invite; you'll bring the wine.)
13. Homegoing by Yaa Gyasi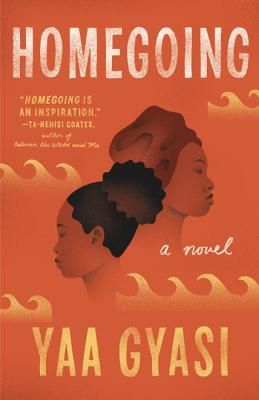 This award-winning best-seller tells the story of Ghanian half sisters who grew up unaware of the other. One marries rich and lives a life of luxury, while the other is imprisoned and sold into slavery. The parallel storyline spanning generations is a captivating one that you and your sister can read and discuss together, creating a unique bookclub of two.
14.A Sisterly Print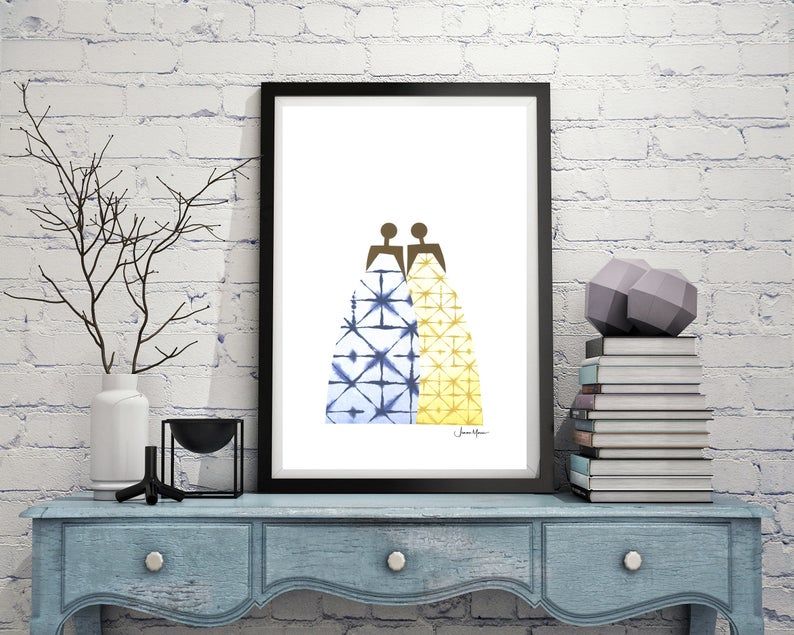 Help sis dress up her space and celebrate the two of you at the same time. This illustration is easily downloaded and printed at home so you can skip the trip to the printers. To make it extra special, spring for a frame that'll match her current decor.
15. Personalized Mug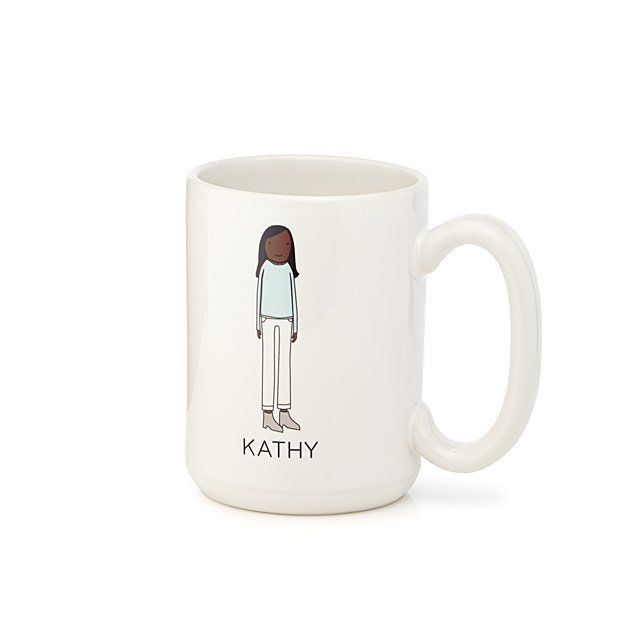 Customize your pick of 14 illustrations that will make for the spitting image of your sister. So you guys will never swap mugs by mistake again.
16. Tianna Maxi Dress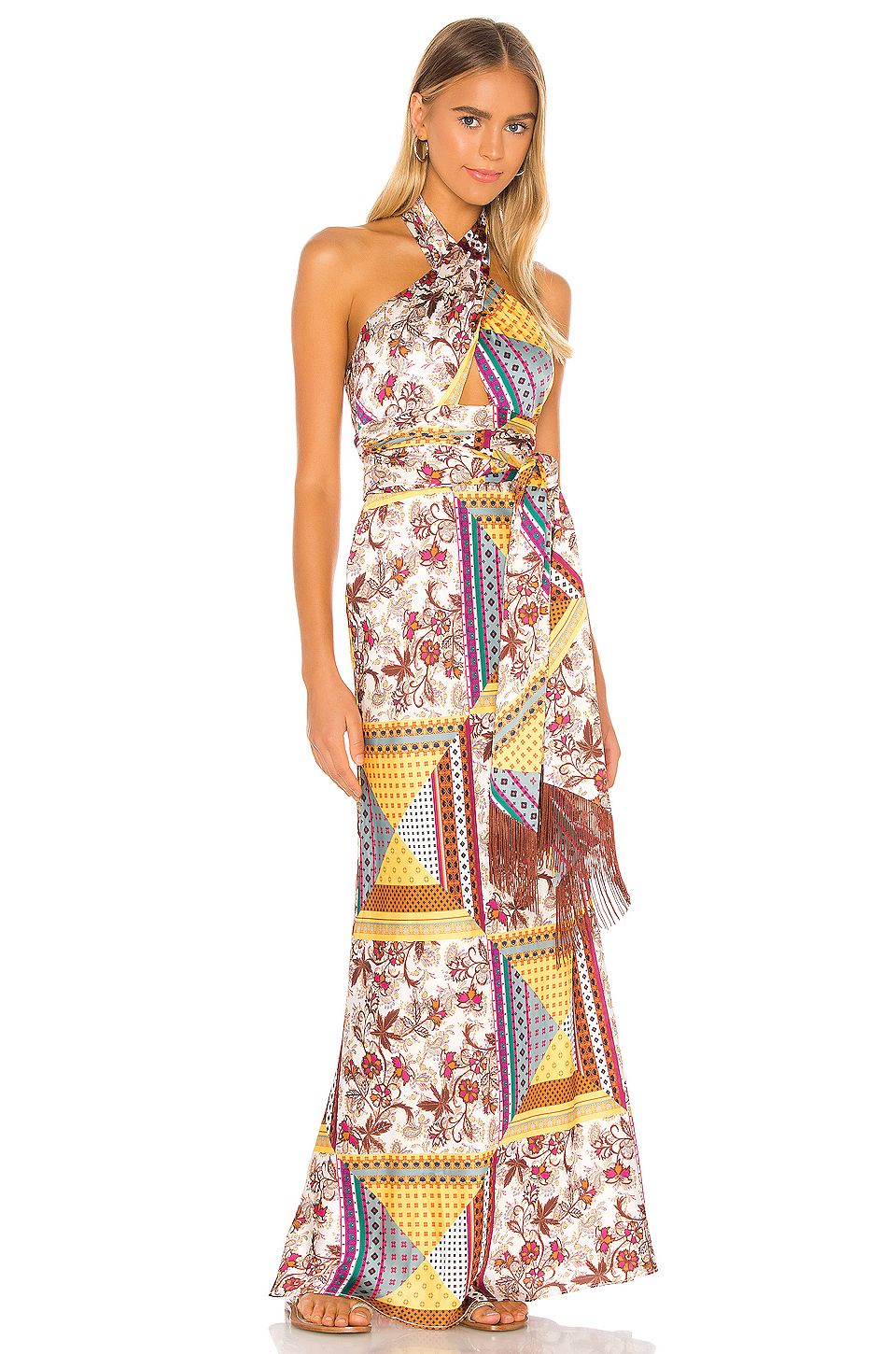 Take care of your sister's lewk for the many spring and summer parties she'll be scoring invites to with this halter dress featuring an eye-catching print. It'll make a statement while keeping her super-comfy all night long.
17. Eyeshadow Palette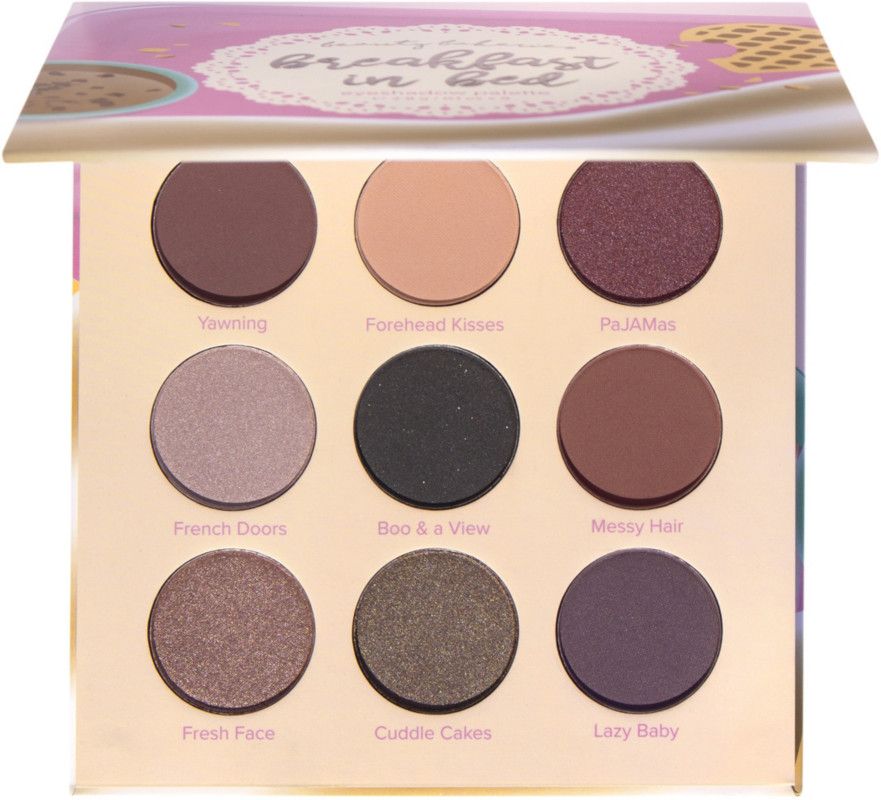 With all the warm tones the winter season calls for, the Breakfast In Bed eyeshadow palette's packing every shade your sister will want to experiment with. And unlike the sets that come with 20-something eyeshadow options—12 of which she'd never even touch—this one has a reasonable nine that she'll actually put to use.
18. Fenty Skin Start'rs Set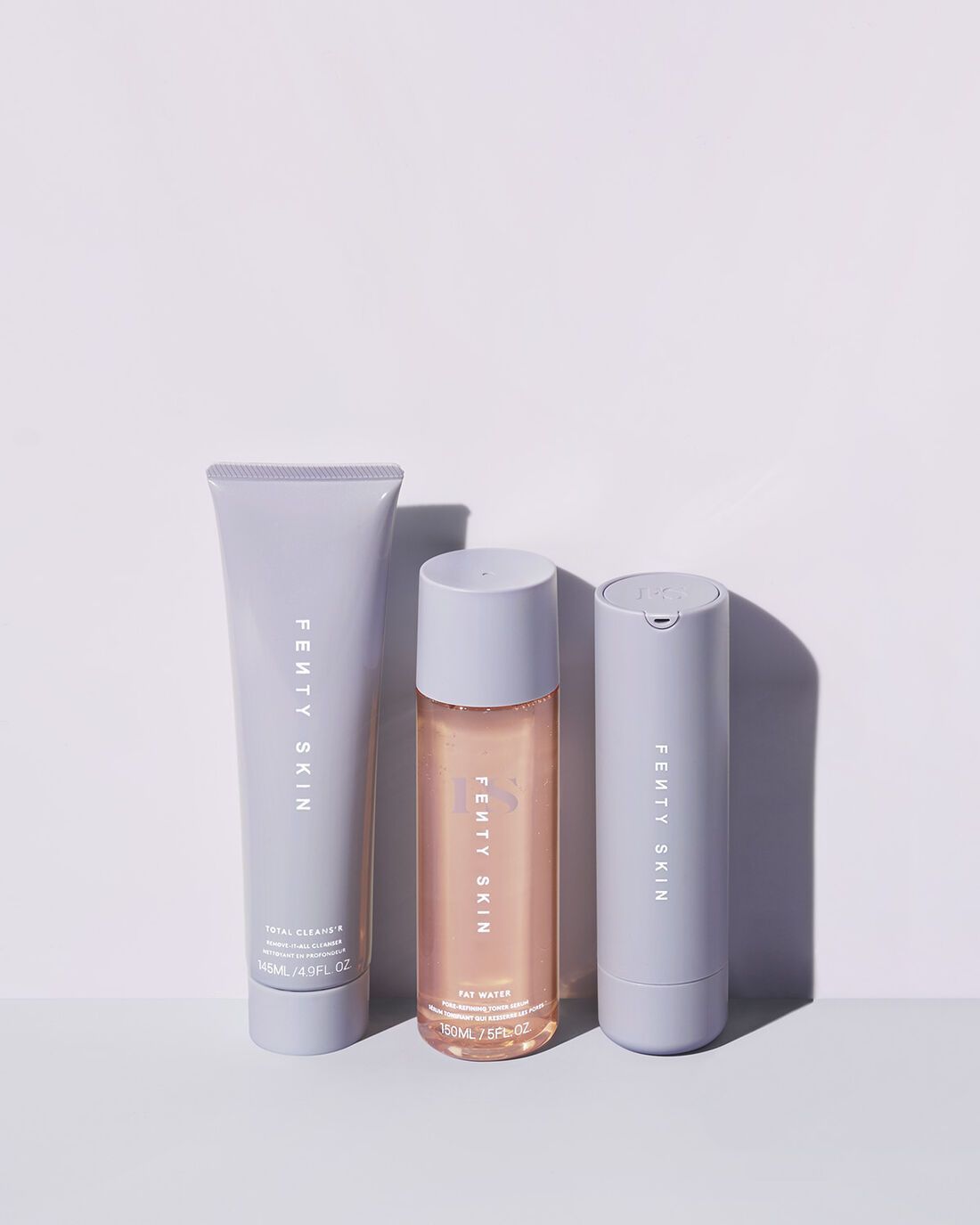 Allow me to interrupt this gift guide with the newest and hottest skincare line out there, courtesy of Ms. Robin Rihanna Fenty. Don't let your sister be the only one who isn't keeping cleansed, toned, and moisturized with these goodies. The hero of the trio is definitely the Hydra Vizor moisturizer because it's ultra-light, packs major SPF, promises zero chalky residue, AND it's refillable!
19. Sister Necklace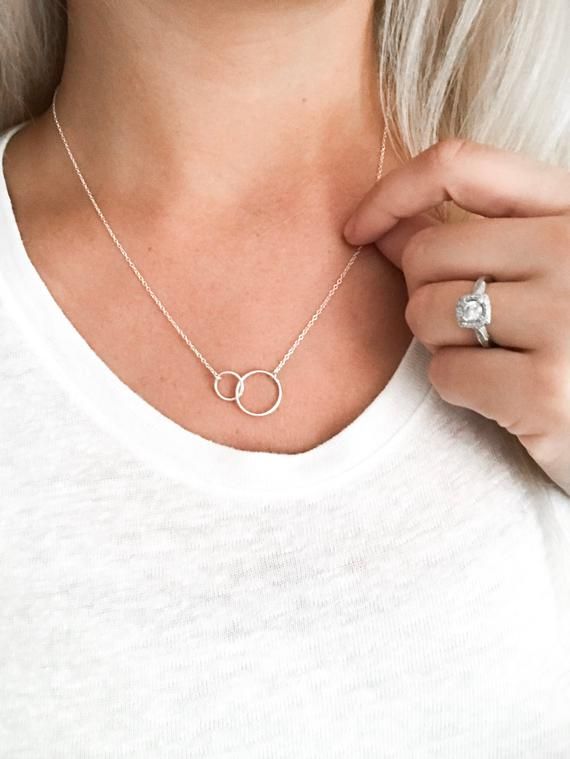 Symbolic without being sappy, this minimalist necklace (featuring customizable length and metal options starting at $29) will not only show your sis how much you love her, but also remind her of you every time she wears it (a.k.a. all the time).
20. Going Out Top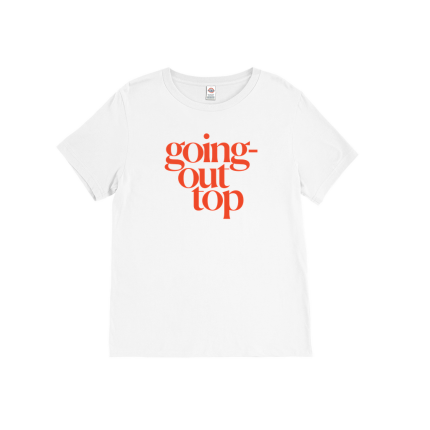 Sure, going out looks a little different these days (like, going out of your bedroom to your kitchen), but no worries—you've got the mems. Remind your sis of those big nights out with this meta graphic tee.
21. Homesick Candle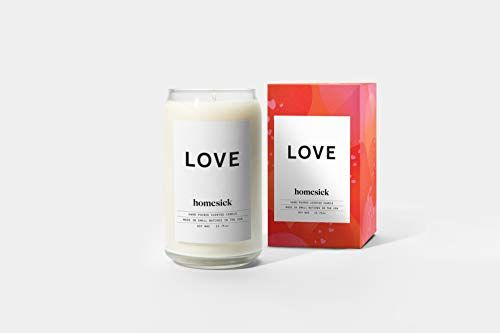 Share some sisterly love with this scented candle. You can pick one that smells like home, Grandma's house, a city you lived in together, or even a memory you shared in childhood.
22. Bravada Trail And Hiking Shoes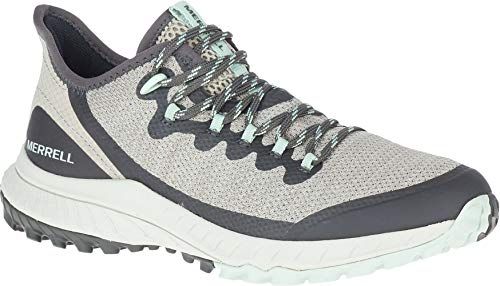 No time like the holidays to get in touch with your outdoorsy side. Now that sis has got some time off, give her the push she needs to take that road trip she's been talking about but never went on. These waterproof hiking shoes are majorly lightweight, cushy, and pack tons of traction for those guided trails she'll stop at along her way.
23. Silk Long Sleeve Set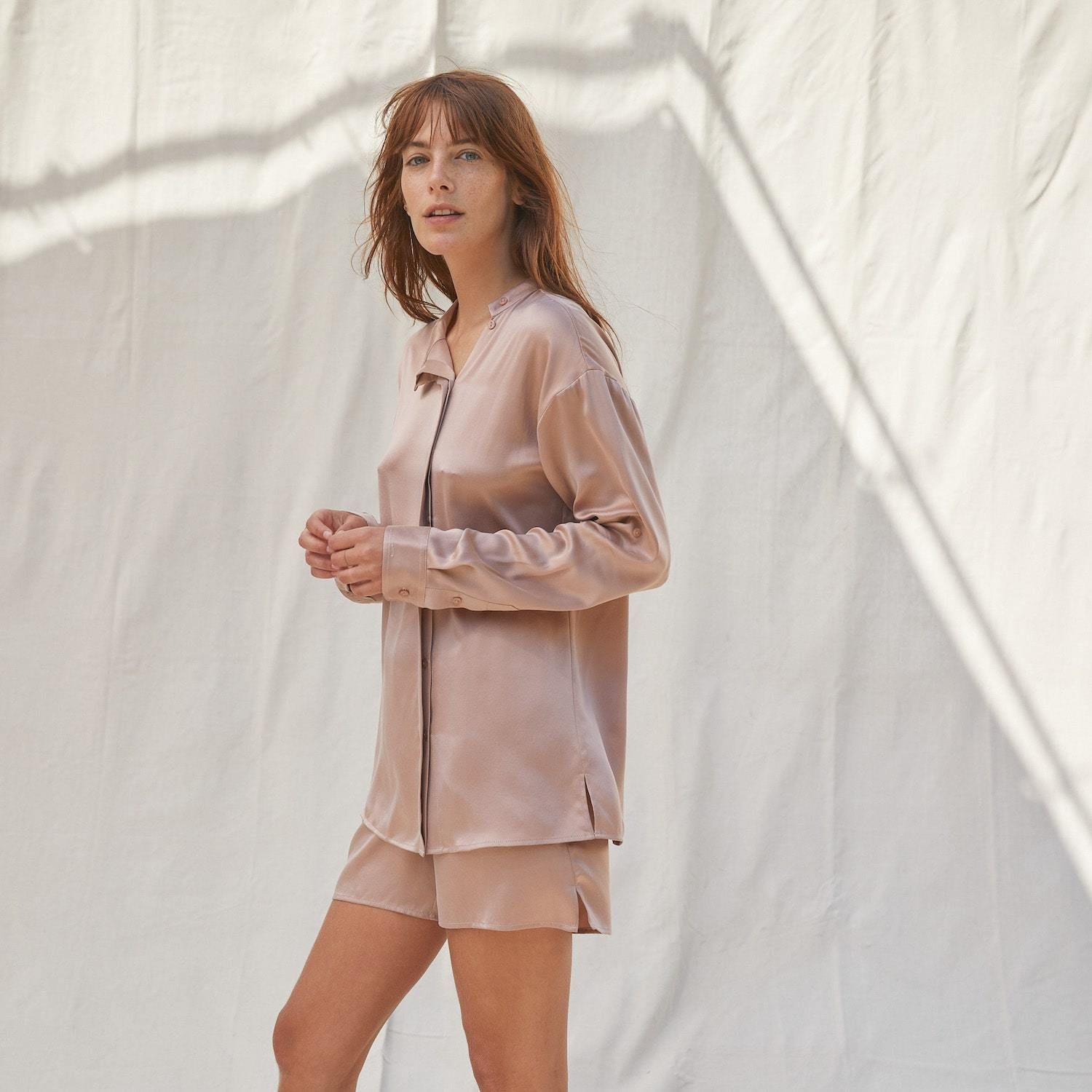 Okay, if she's not a nightgown type of gal, gift your sister this soft and comfy PJs set instead. Just be warned: Once you feel 'em for yourself, you'll probs want to steal them from her closet. Save yourself any sisterly scuffles, and just buy yourself a set, too.
24. Spanx Faux Leather Leggings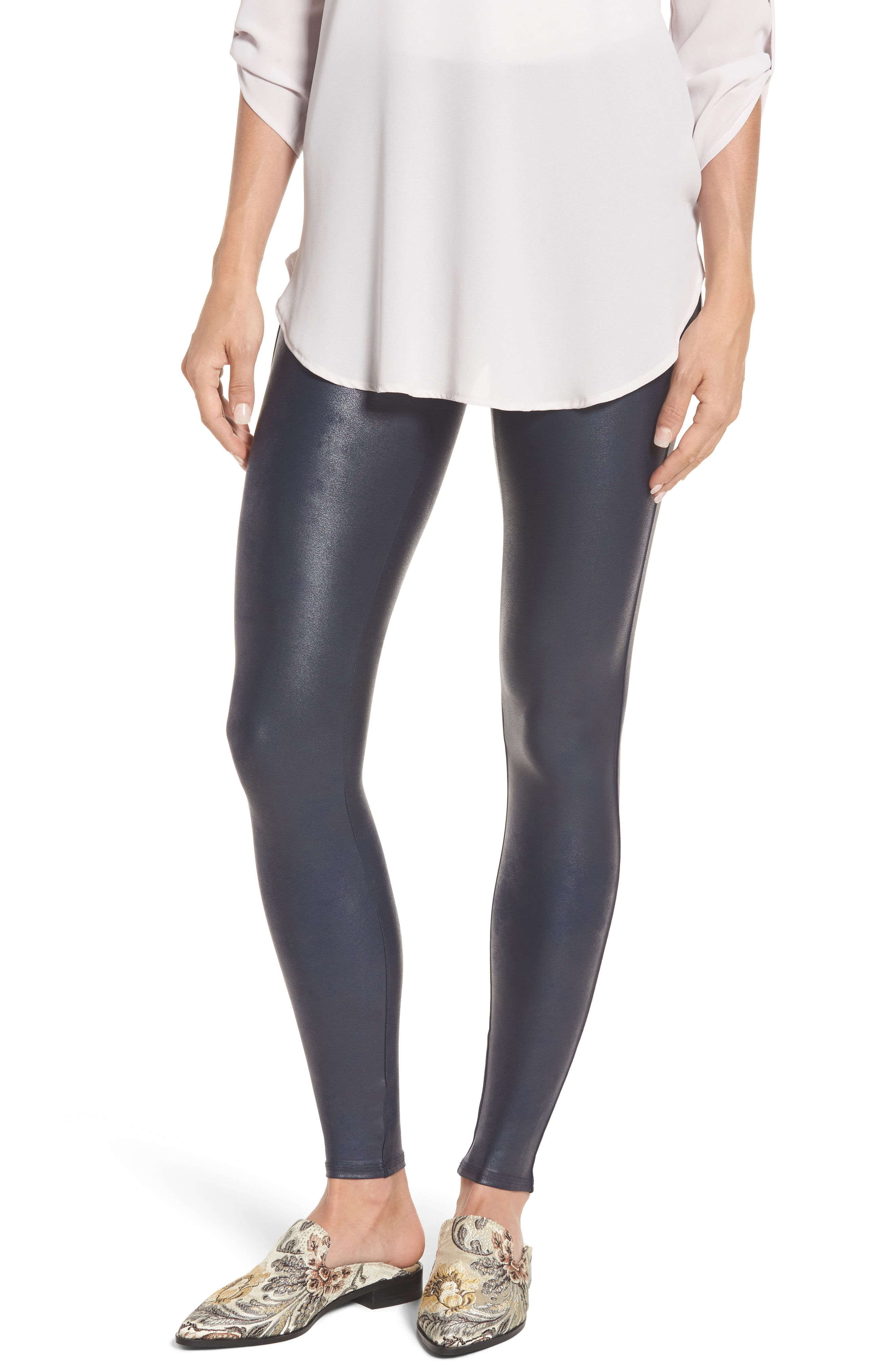 If your sis practically lives in the Spanx Perfect Black Pant, then it's time for her to meet the Faux Leather Leggings. It has all the same über-flattering features, but designed for the workplace. File this gift under "win-win."
25. Weighted Blanket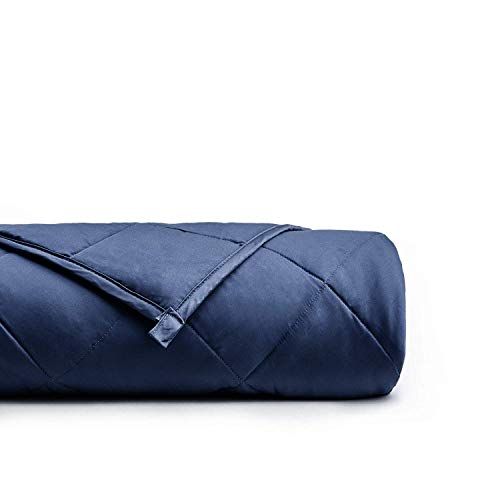 For all those times you aren't there to give her a hug, this weighted blanket will do just the trick. If she's recently mentioned wanting to cozy up with some hot cocoa and Netflix, this is the perfect gift to complete the winter trifecta. Plus, more than 3,400 five-star reviews on Amazon can't be wrong.
26. Nevertheless She Persisted Puzzle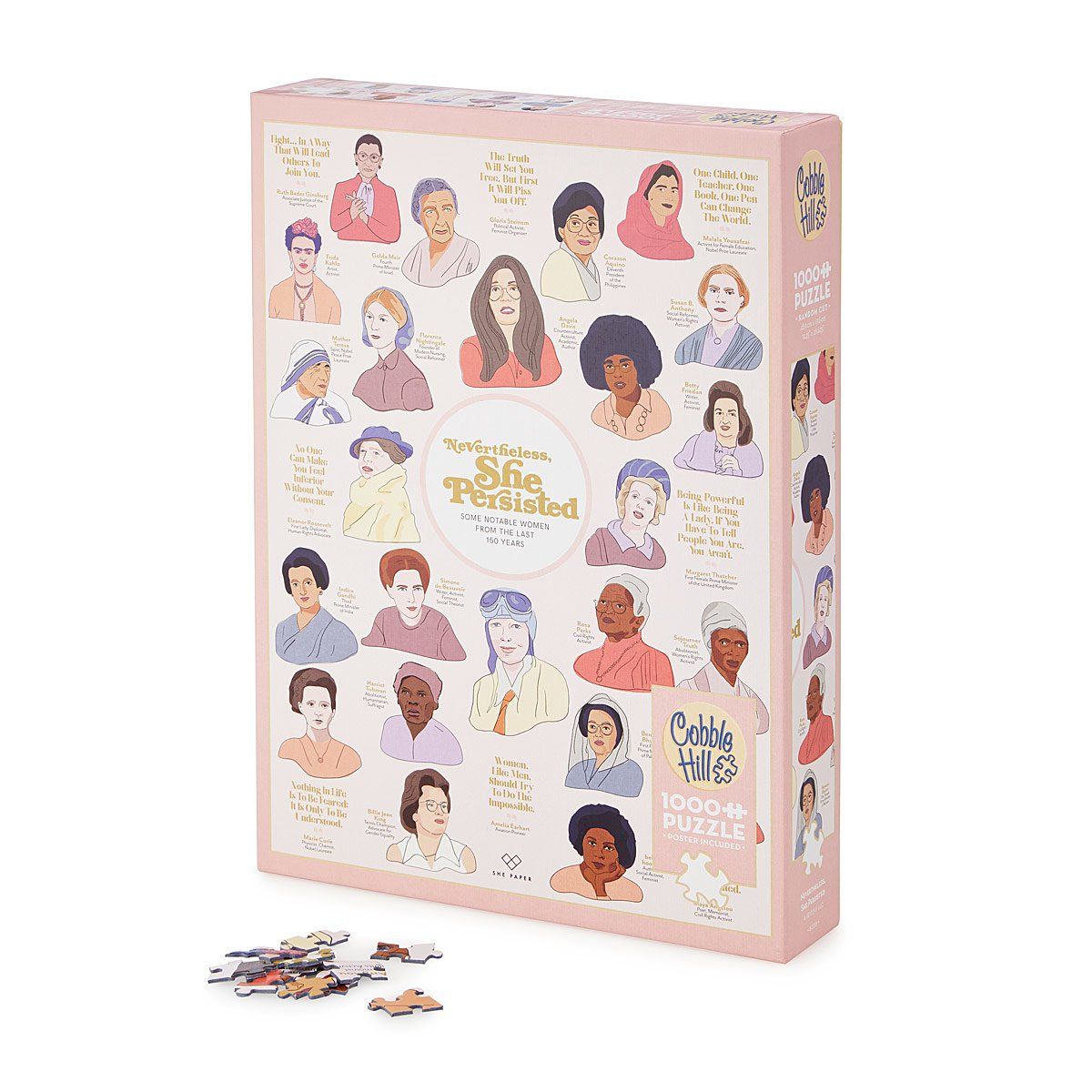 Candy Land might've come and gone, but puzzles are forever—especially when they come together to form a feminist masterpiece like this one. Featuring inspirational icons from Amelia Earhart to Ruth Bader Ginsberg, this puzzle will upgrade your sister's place to the go-to game-night space.
27. Oversized Sexy Sweater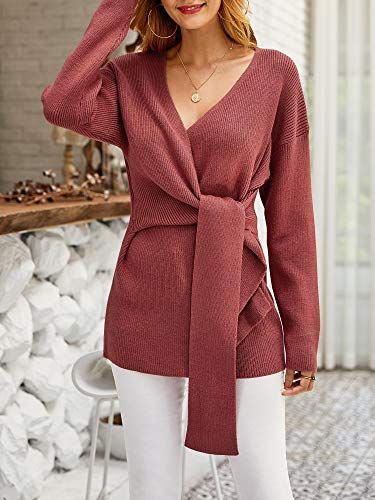 Maybe your sister loves the comfort of an oversized sweater but also wants to show a little skin. Enter: the oversized sexy sweater. Somehow, it strikes the perfect balance between keeping her warm and being hot, hot, hot—all for under $35.
28. BrüMate Hopsulator Slim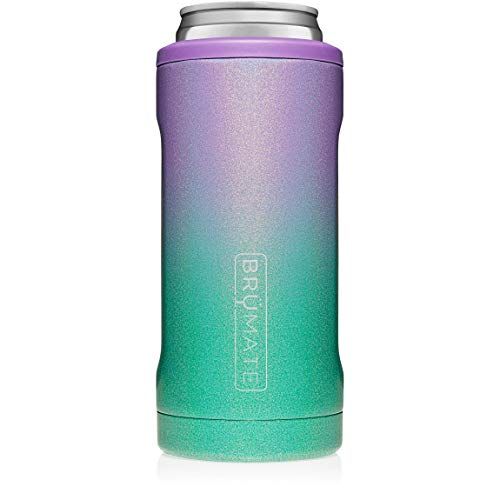 Coming in a glittering assortment of colors (including this limited edition "Mermaid" style!), this insulated cup will keep your sis's favorite hard seltzer cold as she relaxes on the beach, at the park, or anywhere she goes on vacay. Expect it to become her new summer-travel staple.
29. Insulated Wine Flask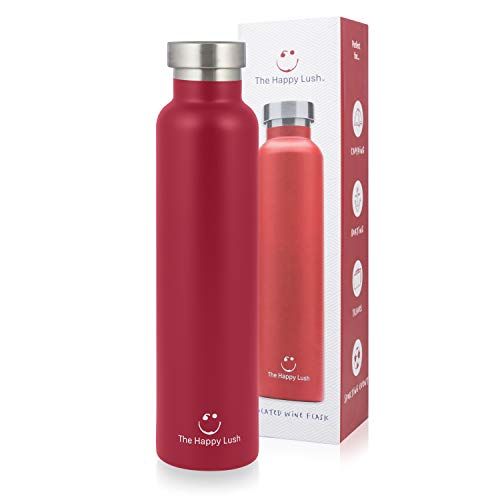 If she's more into wine than White Claw, this wine growler will deliver the same level of cooling power to your sis's fave rosé.
30. Haus Laboratories by Lady Gaga Limited-Edition Glam Attack Liquid Shimmer Powder Holiday Set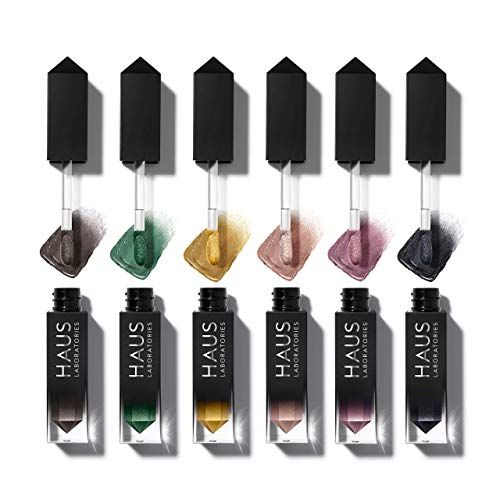 Got a little (or big) sis that also happens to be a Little Monster? If so, then she'll go Gaga over this limited-edition set of liquid shimmer eyeshadows from Haus Laboratories, Lady Gaga's new makeup company. Plus, it's another product on Oprah's Favorite Things list, so you know it's legit.
31. Oversized Sweater Dress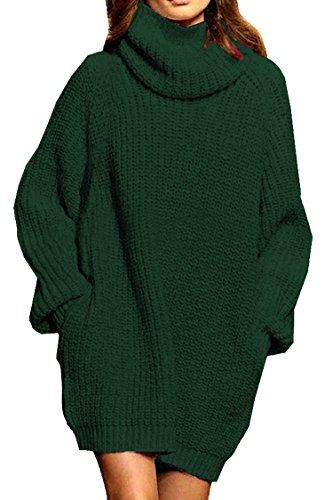 Um, how stinkin' cute would your sis look in this oversized sweater dress? Plus, it comes in five different colors and three animal print patterns, so it's totally cool if you snag one for yourself, too. I mean, at $34 a pop and available on Amazon Prime, you kinda can't resist.
32. Tie-Dye Clutch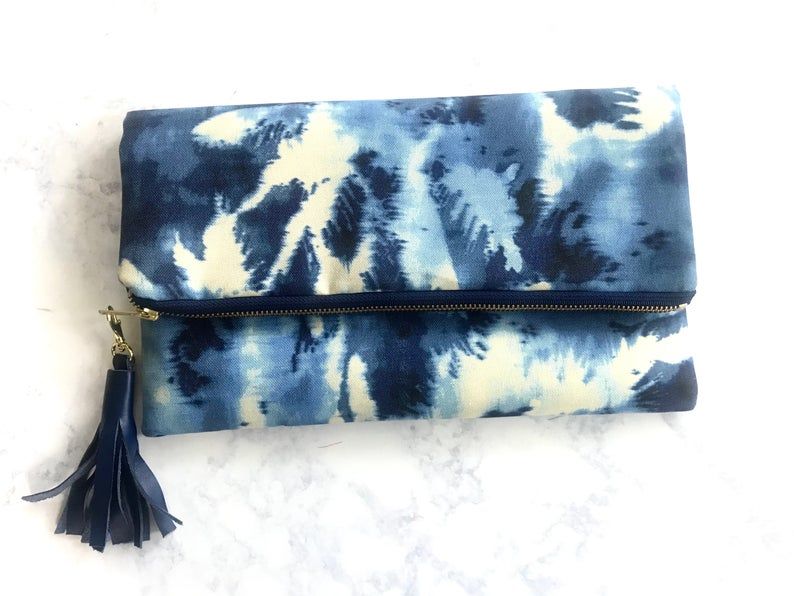 Tie-dye isn't just for your sister's loungewear sets. Help her step out in style with this statement-making fold over clutch.
33. Rough Draft Large Spiral Notebook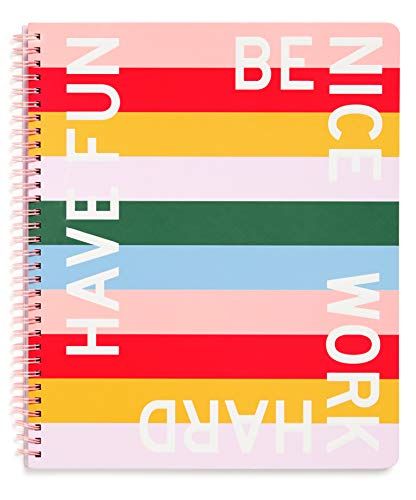 When it comes to gift giving, a pretty notebook is always a good idea. (Bonus points if it's motivational like this one.) Whether she uses it at work to keep track of her to-do list or stashes it by her bed for journaling, this bright and cheery book promises to cheer your sister on as she puts pen to paper.
34. Dagne Dover Landon Carryall Bag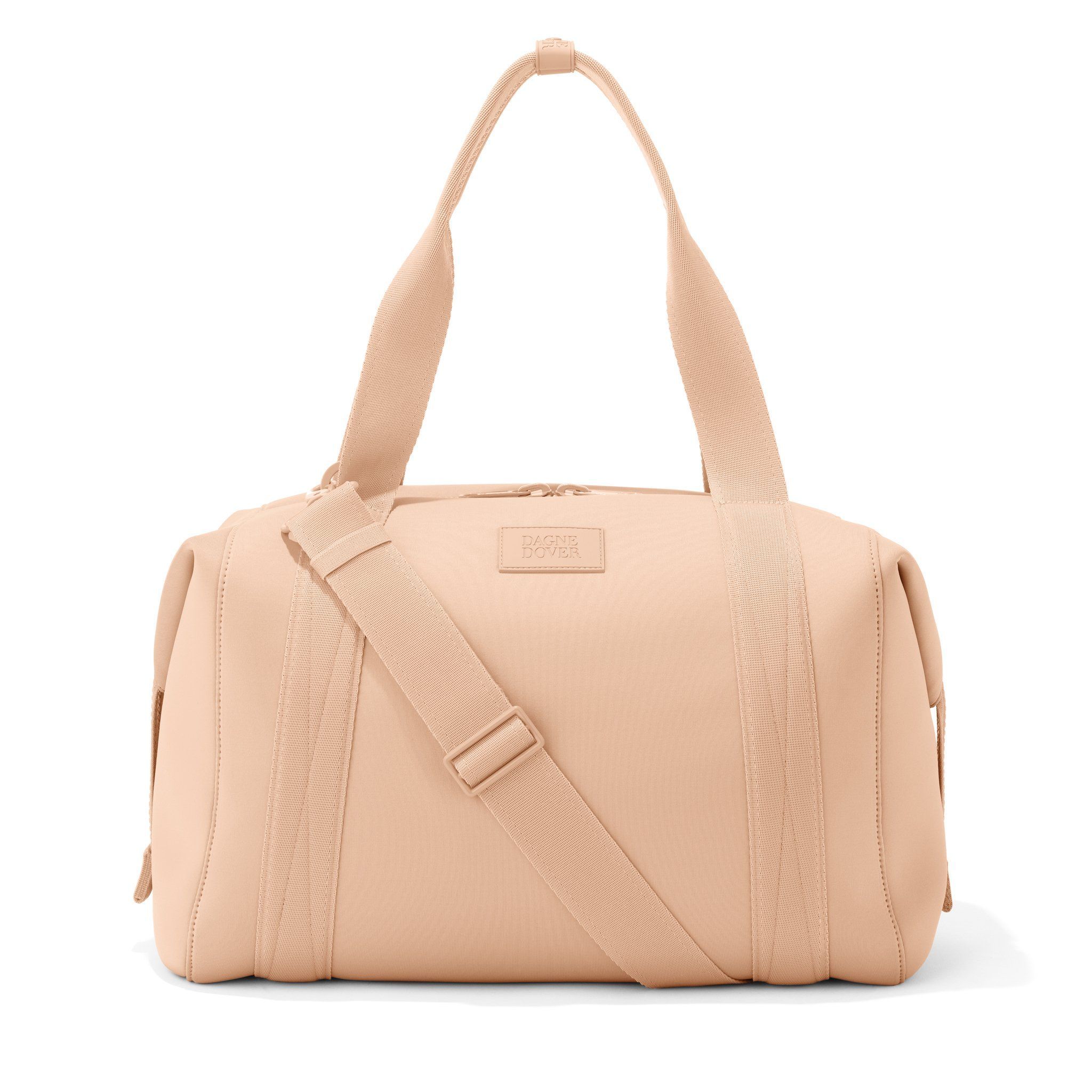 Whether she needs a new gym bag or an upgrade to that ratty tote she carries everywhere, this sleek duffel from Dagne Dover is 👌🏼. It's made of 100-percent neoprene and comes with Dagne Dover's signature organizational features, including side pockets and a place to attach keys, so she'll never find herself frantically fishing around for them.
35. Pure Silk Pillowcase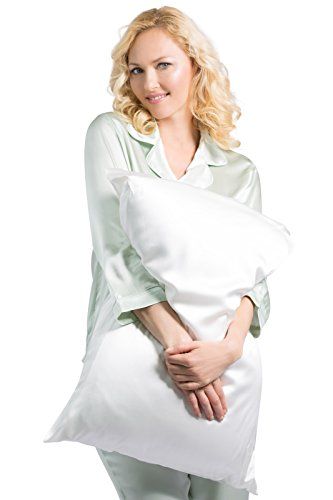 No matter how naturally beautiful your sister is (inside and out, of course), she could always use a silk pillowcase. Known for being kind to skin and hair, it seriously puts the "beauty" in beauty sleep.
36. Gryphon Home Comfort Washed Sheets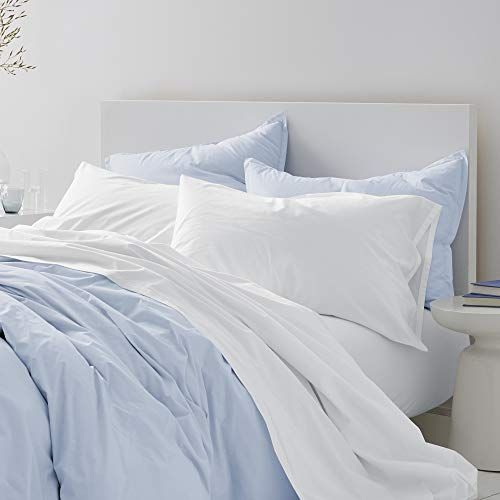 It might not seem like it, but new, high-quality bedding is kind of the best gift you can get anyone. This is especially true if your sis just graduated college and moved into her own place (those dorm sheets have got to go). These babies are specifically washed for softness, so they have the casual, lived-in crinkle of her favorite T-shirt.
37. Wow, No Thank You by Samantha Irby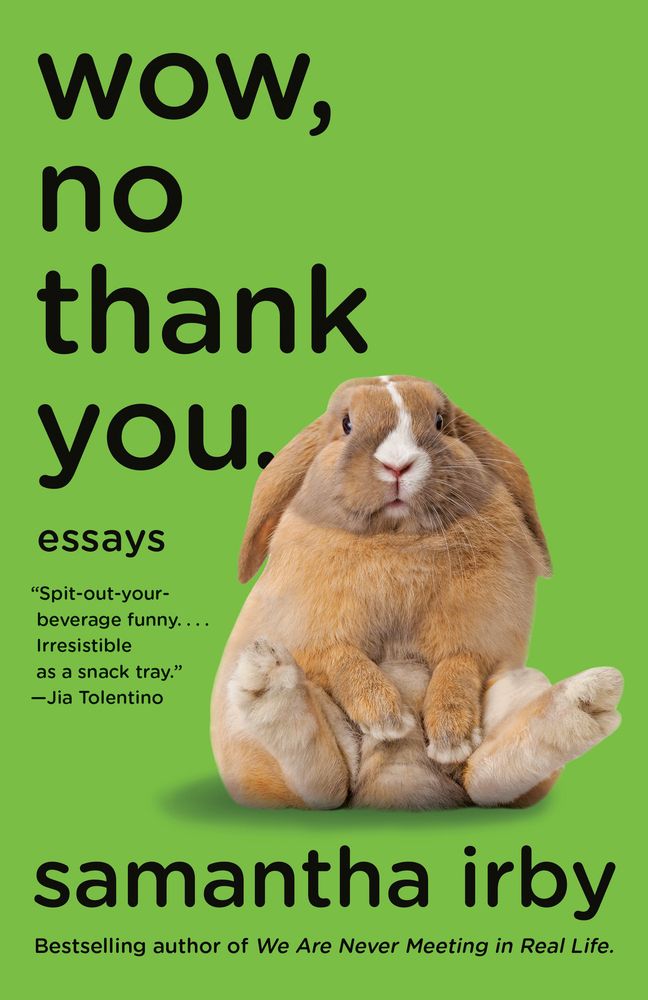 If your sister's the kind to devour books, you can't go wrong by tying this bundle of laughs in a bow. Samantha Irby's latest collection of hilarious essays in which she describes life at 40 in the midwest with her wife, and navigating her rising fame is impossible to put down.
38. Color Me Swoon: The Beefcake Activity Book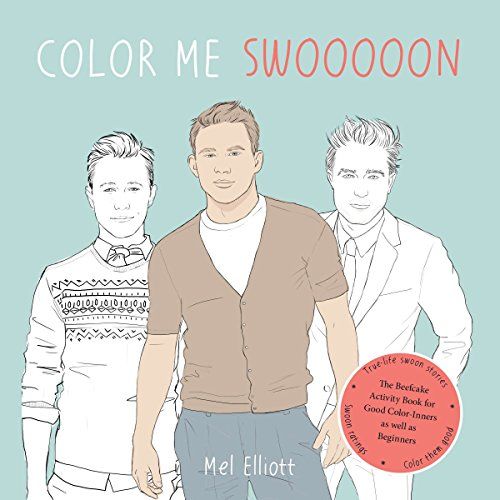 Remember when you and your sis used to go crazy over a new coloring book? She'll have the same reaction when you give her this one featuring snacks like Ryan Gosling and Channing Tatum. Mmm.
39. West Elm Faux Fur Throw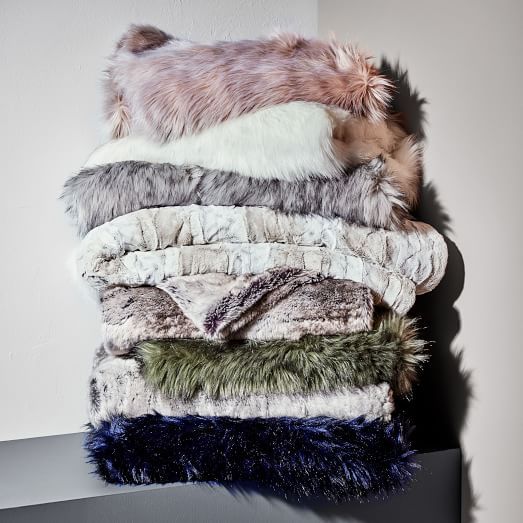 Is there a cozier gift? Doubtful.
40. Ninja Fit 16 oz. Blender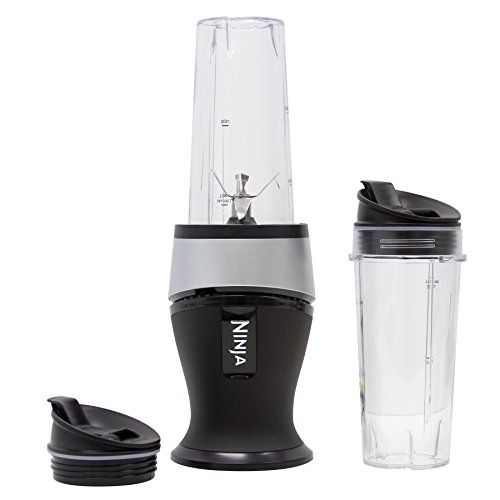 Every food lover needs a solid blender—extra points if it doesn't take up lots of space in the kitchen. Enter this version from Ninja, ready to whip up single-serving smoothies and soups in no time.
41. Rothy's The Chelsea Boot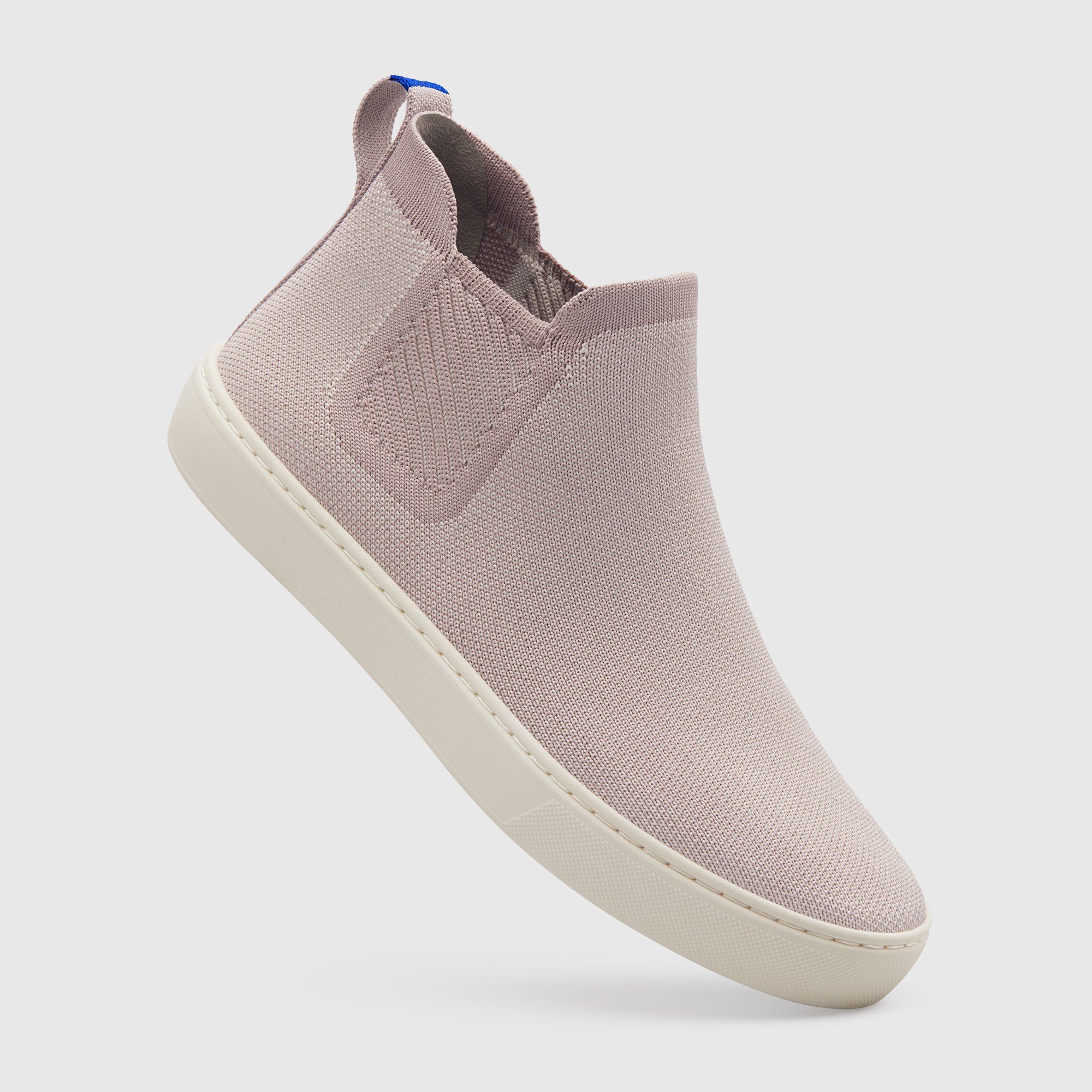 Did you know Rothy's—the sustainable, washable, plastic-bottles-turned-shoes brand—makes a boot? Yep, the Chelsea style launched this fall, and it's a real winner. The ankle-rise, sneaker-esque boot looks so chic with cuffed jeans, tights and dresses, and pretty much every outfit your sis is known to rock. Gift 'em before they sell out—and remind her that you're the cooler sister (because you are).
42. WH Stronger Membership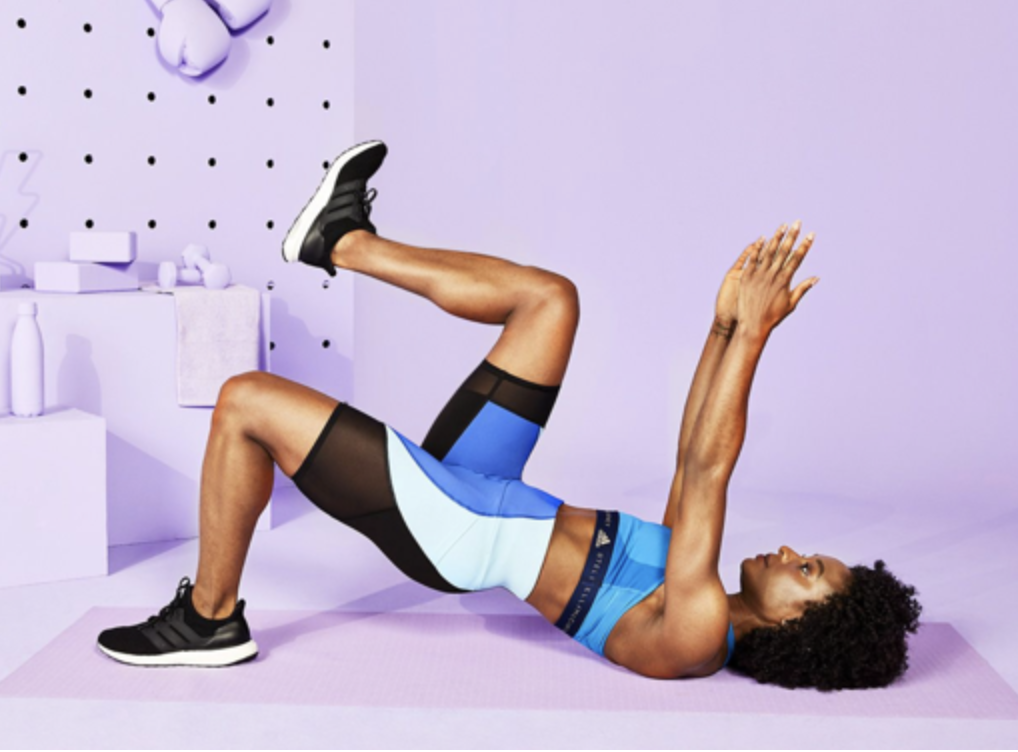 Make sure your sister is up on the latest health trends, fitness tips, and so much more with a WH Stronger membership. For just $2 a month, you can gift her the digital only version. Or spend $20 for the year, and your sis will get both unlimited digital access and a 1-year print subscription. After all, you love reading it (right?!), so she will, too.
43. Calpak 5-Piece Packing Set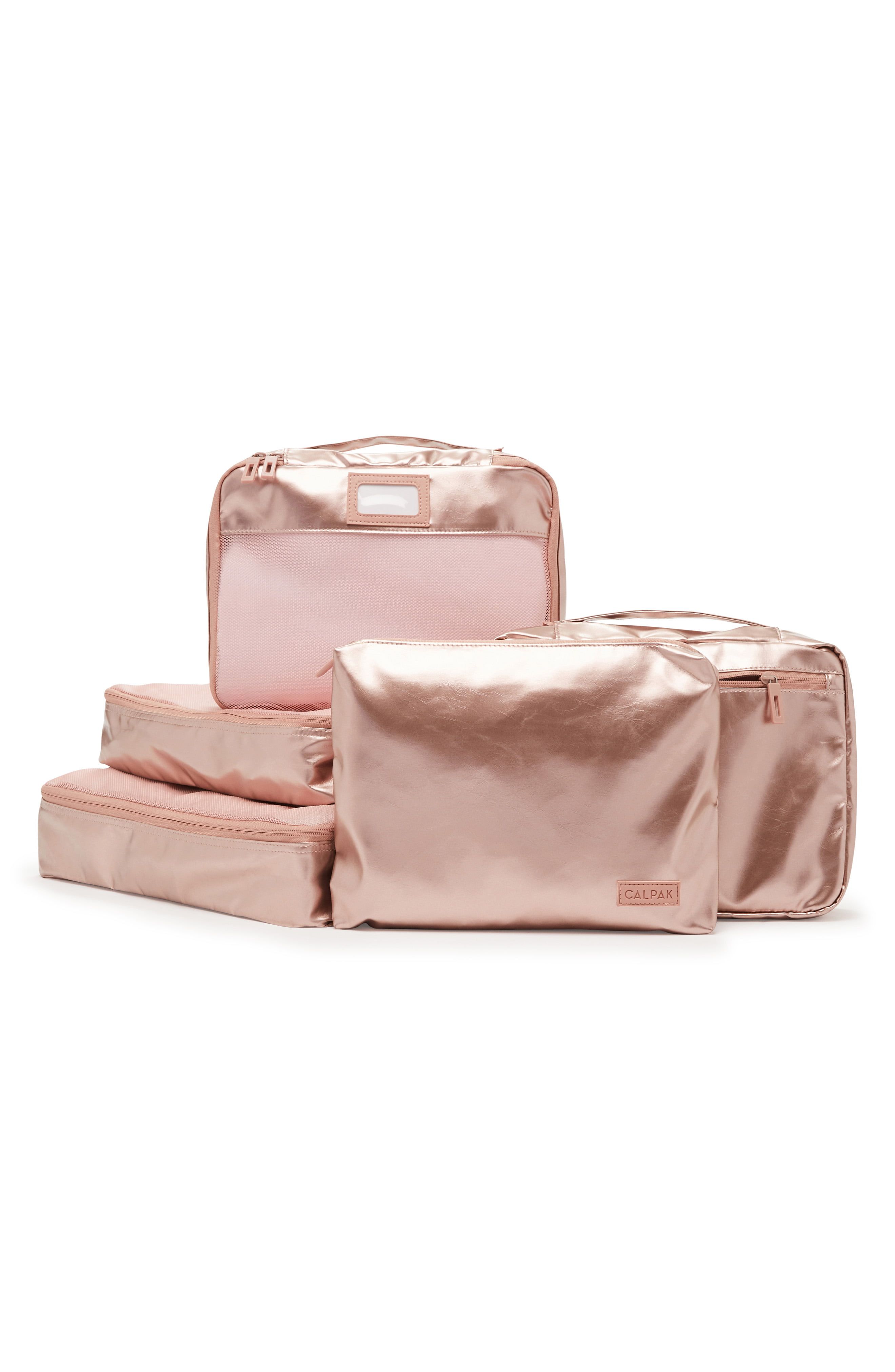 Got a sis who loves to pack for family vacays at the last minute? Help her stay organized—and chic—with these packing cubes in various sizes and trendy colors.
44. Artifact Uprising Walnut Desktop Calendar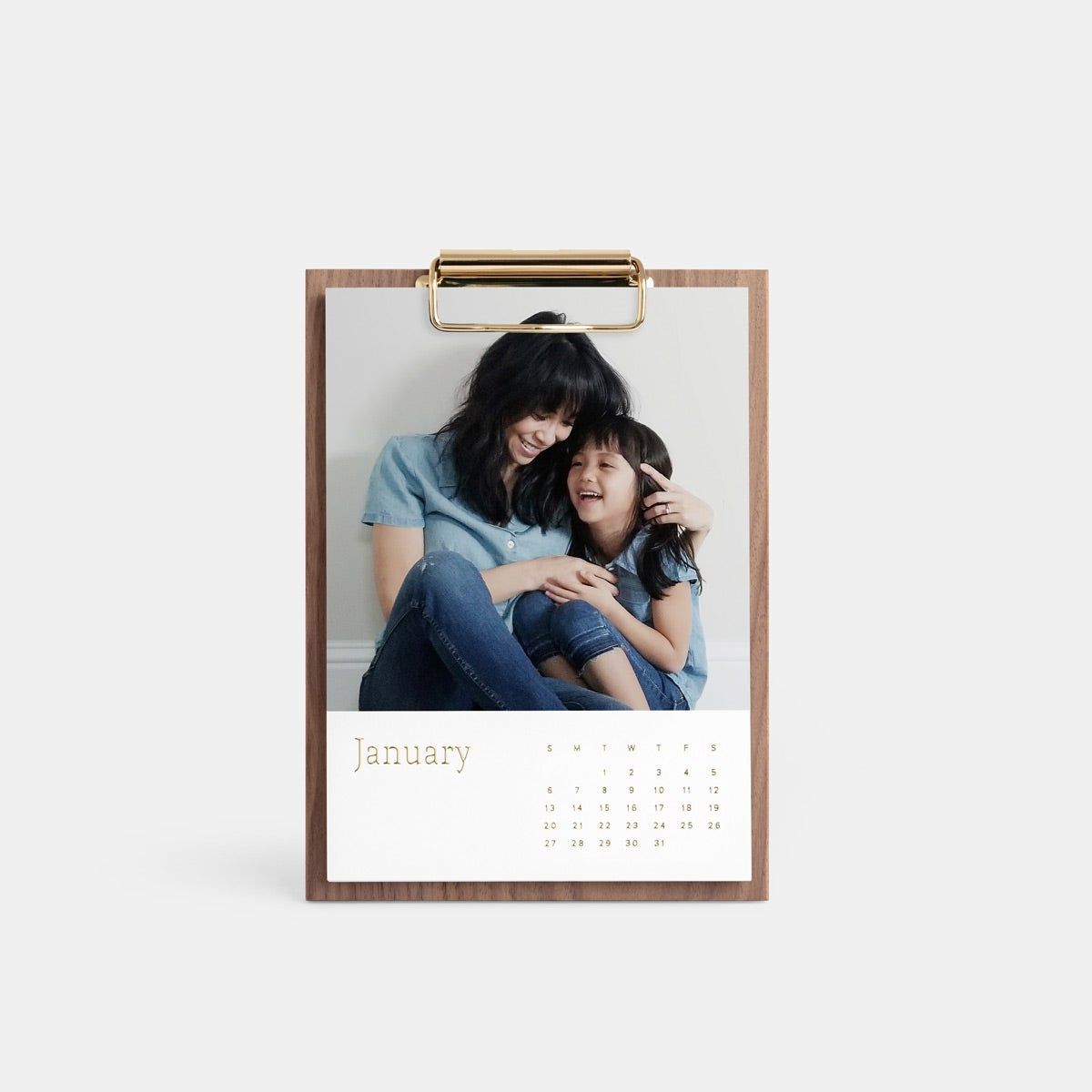 Choose your 12 favorite pics of you two together (or of her and her dog, or of her travels), and turn them into a custom calendar that will remind her how thoughtful you are—all year long.
45. OluKai Pehuea Heu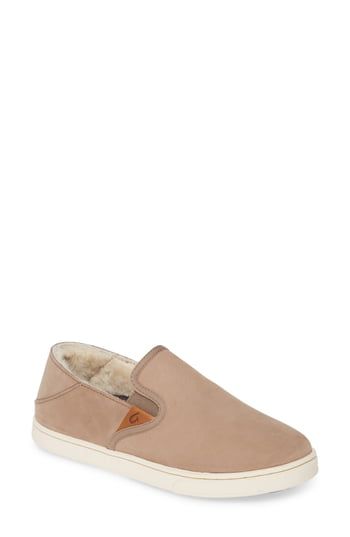 Slipper? Sneaker? How 'bout both! These shearling-lined slip-ons will instantly become your sister's go-to shoe of choice this winter. They're warm, they're comfy, and heck, they're even waterproof. Plus, they match with everything. Total win.
Source: Read Full Article